Cardi B is again in news and this time she has refused to play with Maroon 5 in the Super Bowl half-time performance. In 2016, Colin Kaepernick sparked a massive controversy by kneeling down just before the national anthem was playing before an NFL game. He has since departed the San Francisco 49ers and still today is without a team.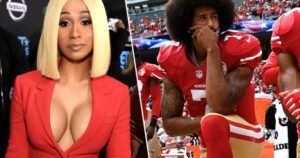 He said,
This stand wasn't for me. This is because I'm seeing things happen to people that don't have a voice, people that don't have a platform to talk and have their voices heard, and effect change. So I'm in the position where I can do that and I'm going to do that for people that can't.
Maroon 5 takes the Center Stage
The Super Bowl LIII is taking place today and there will be Maroon 5 performing at the halftime and taking the center stage.
In the past, big stars such as Beyoncé, Lady Gaga, Coldplay, etc. have had the honor of performing there, and Cardi B could have been the latest addition to that star-studded list.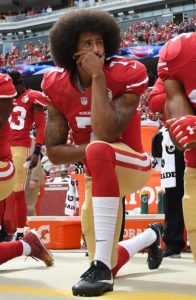 However, she turned down the offer in support of Colin Kaepernick and said that
"My husband, he loves football. His kids play football. It's really hard for him … he really wants to go to the Super Bowl but he can't go to the Super Bowl because he's got to stand for something." You have to sacrifice that. I got to sacrifice a lot of money to perform. But there's a man who sacrificed his job for us, so we got to stand behind him."
Instead of playing at the Super Bowl, Cardi B performed at a concert Saturday night and will host a party tonight.
Facebook Notice for EU! You need to login to view and post FB Comments!