It seems Nicki Minaj and Cardi B are at each other's throats again, and this time Cardi is threatening to beat the crap out of Nicki and take the help of legal action.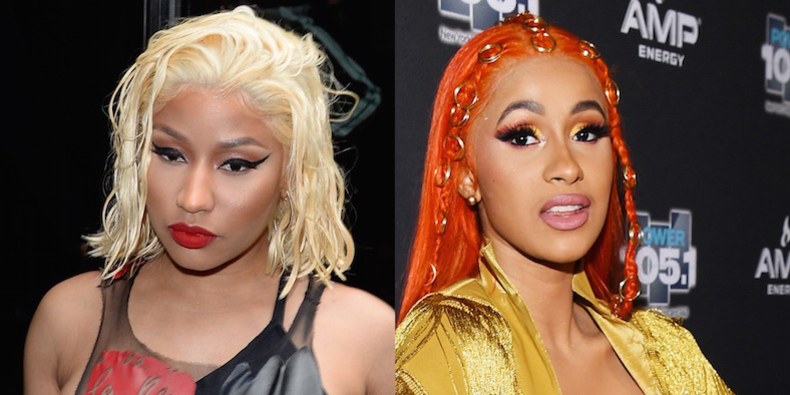 Cardi B was seen getting all heated up on this Monday and started ripping Nicki Minaj off during an obscenity filled tirade on social media. Cardi B challenged her rival Nicki Minaj after Minaj went on her famous Queen Radio show and ended up spilling quite some details about their disgraceful NYFW fight.
Cardi B called Nicki Minaj a snitch as she claimed that Rah Ali beat up CB during the brawl that took place place month. Minaj also added that she tried back and forth so that they could end the brawl with their fists.
According to the reports, Cardi B has allegedly attacked Minaj during a party during NYFW where she threw a shoe at her rival.
Nicki Minaj on the other hand has offered around $100,000 to anyone who would leak the footage of the despising wrangle.