Dogs have always proved to be man's best friend. But this pair of dogs are meant to be inseparable since they first met. Spanky takes his bed beside his sick brother to show his love and care.
Spanky and Roman love to do everything together. When one leaves, the other howls and scratches the door. Spanky is 6 years old while Roman is 8 years old.
They sleep together, play together, eat together, You will never see one without the other.
The dog owners recently came to know that Roman was sick with ear problems. Due to which Spanky was quite worried as doesn't see Roman as cheerful as he was.
While they had to wait a few weeks until the operation, the owners decided to put up a camera in their home. So that they could keep an eye on the dogs. Suddenly, one day while at work, they got a notification and saw the most adorable moment between Spanky and Roman.
Jackie Rogers who is the owner's sister posted the loving video on Facebook and TikTok and it has over a million views!
In the video, one can see Spanky dragging his bed towards his brother. After that, they both snuggled each other and lied on it. Isn't that adorable? Spanky just did that so that his brother could feel more comfortable.
Spanky helping his sick brother, by bringing him the bed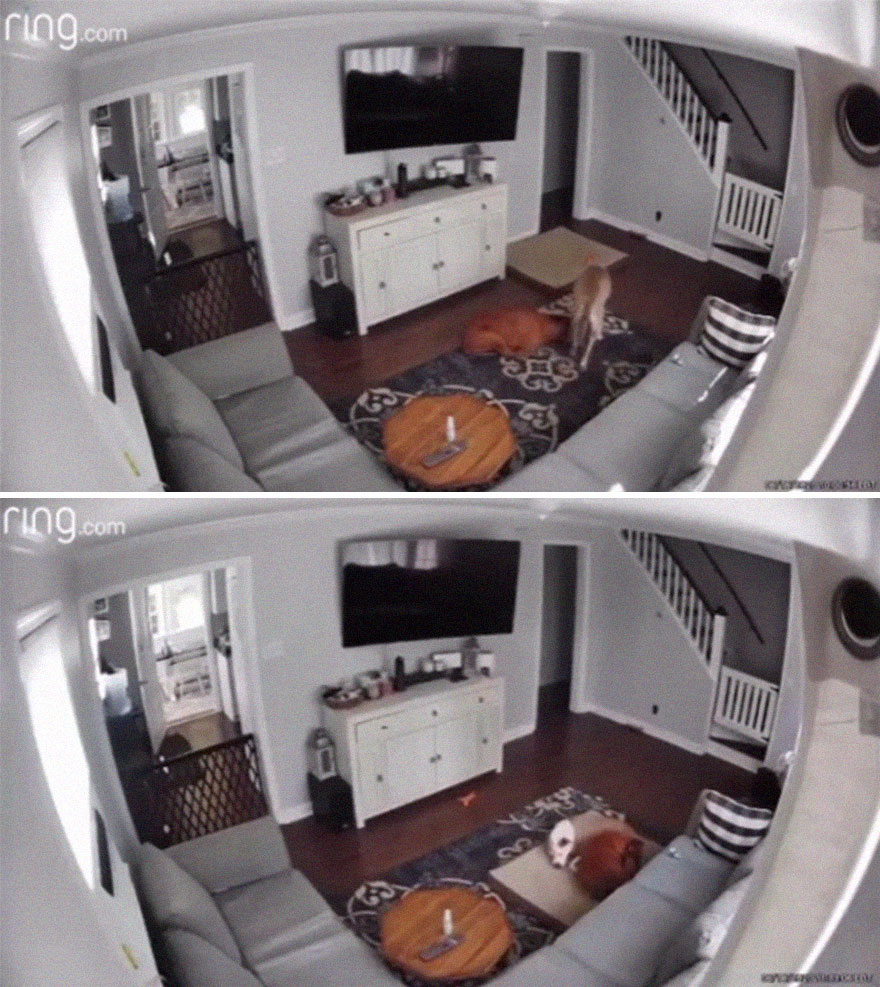 One day the owners noticed Roman's ear was looking puffy. So Jackie took him to the vet immediately and they said he had a hematoma in his ear and needed surgery. They shared the whole story on what went through and made them capture such a precious moment.
"The surgery was booked for 2 weeks out and 5 days before the surgery, I noticed his ear was huge and causing him discomfort, so I took him to the vet to make sure he could make it 5 more days without his ear rupturing and they assured me he could, so the day after that vet appointment was the day of the video.
Roman is the red one and Spanky is the white one. We've had them both since they were puppies!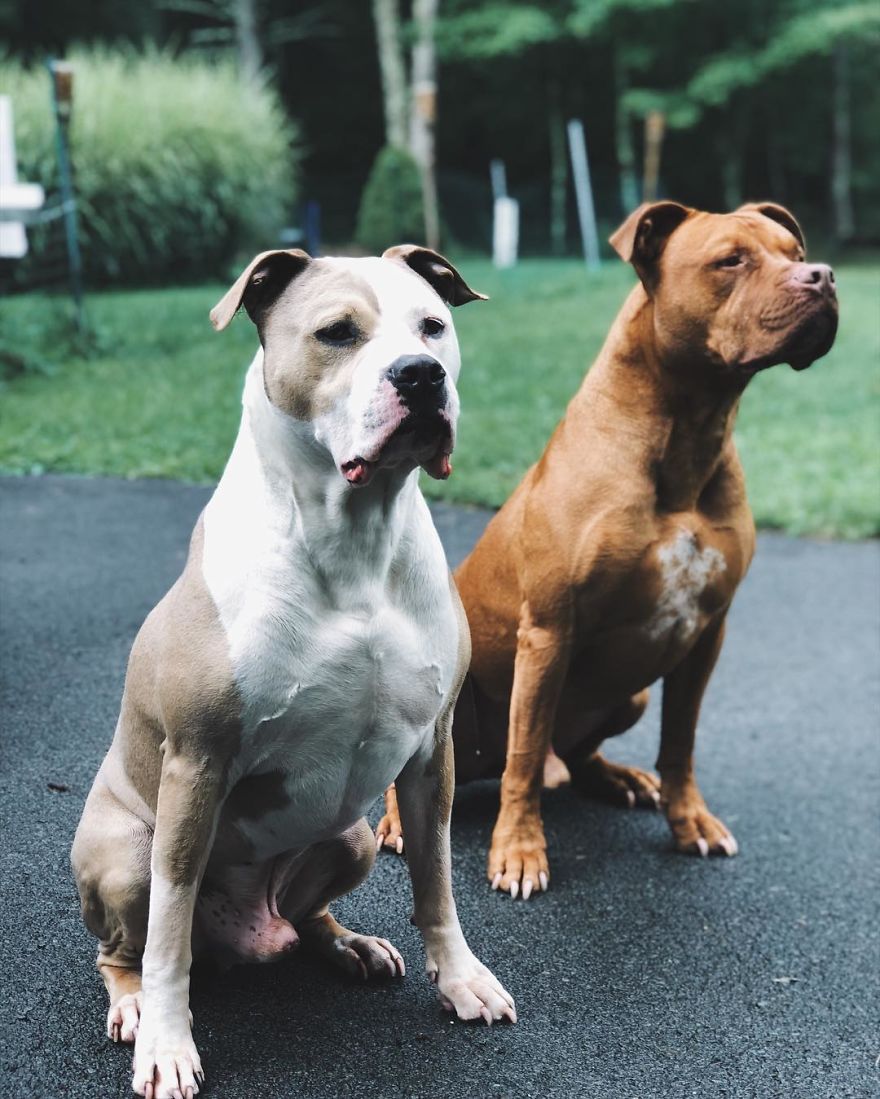 We have a ring camera set up so we can check on them throughout the day. One day at work, I saw my notifications going crazy so I checked and that's when I saw the video. Immediately, I watched it over and over again, not believing what I saw! I texted my sister to watch it and I showed my coworkers as well. Later that night is when we decided to post it so others could see. I posted it on my Facebook and TikTok. That's when it spread like wildfire!"
Spanky has always cuddled up next to Roman throughout the day/night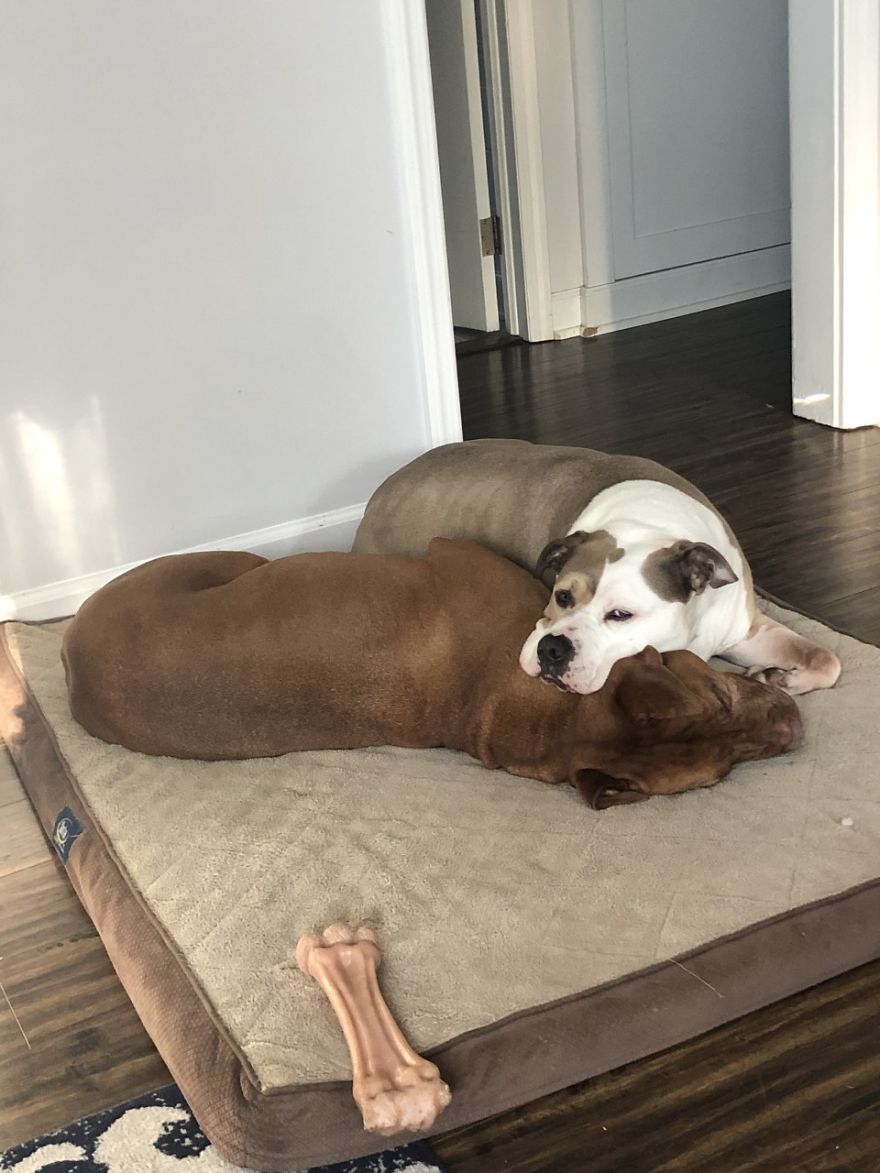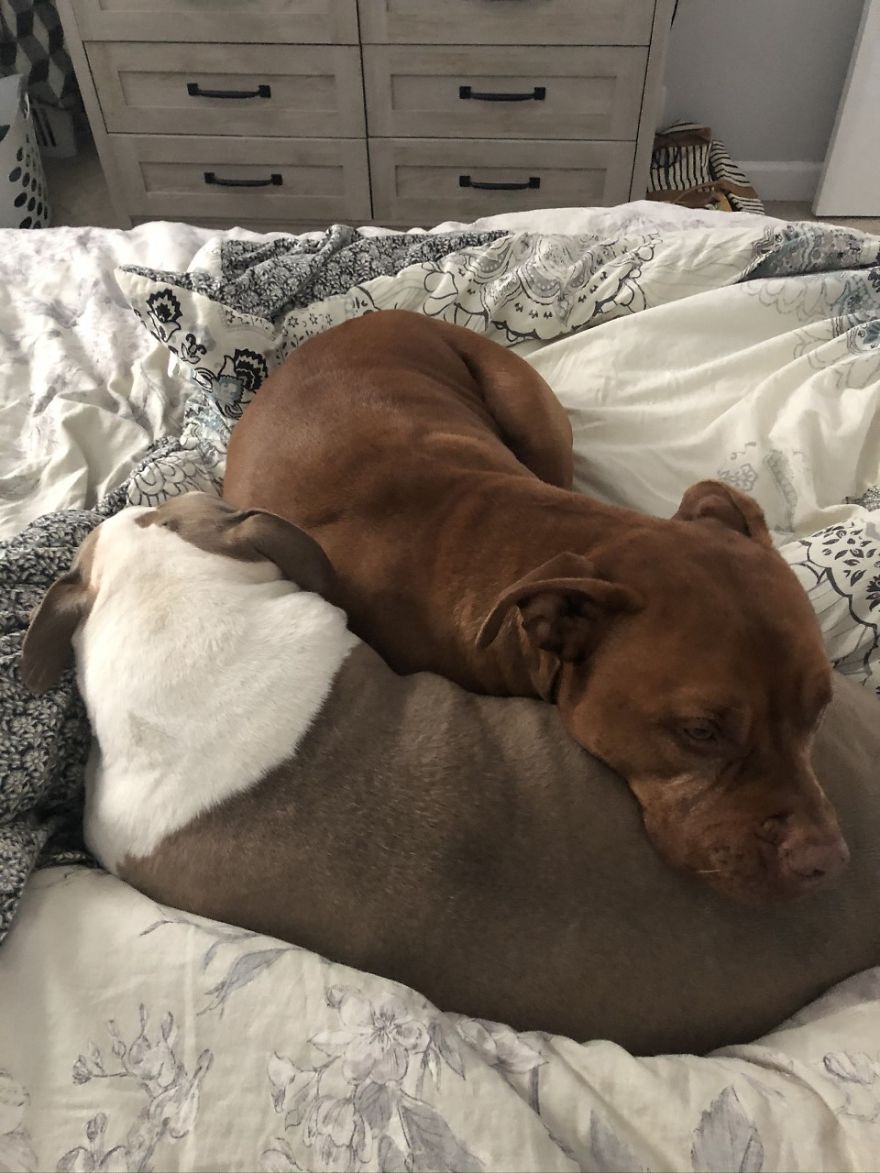 Roman is energetic, serious, all about hikes & playing, while Spanky is about snuggling, laying down, & sunbathing in any sunspot he can find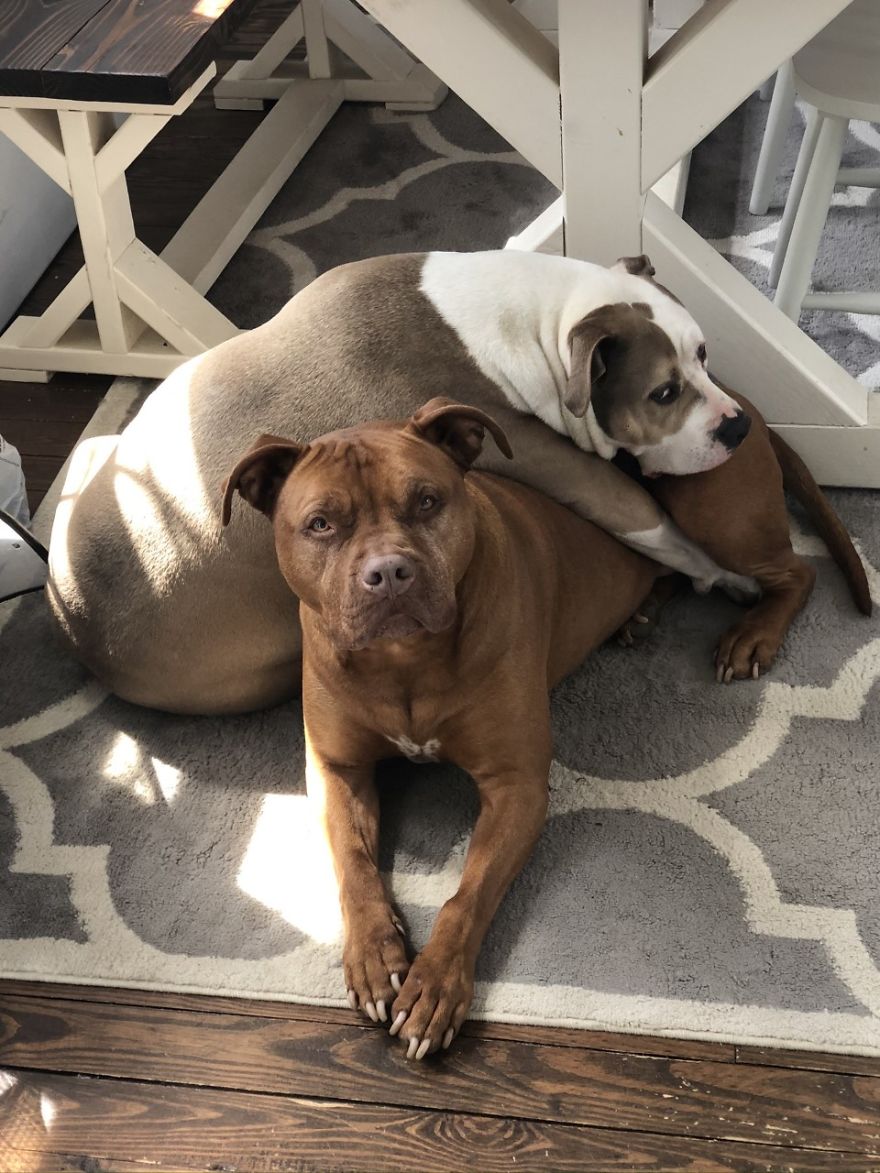 "Roman has had surgery and he is doing so much better. He has to wear the cone for another week, but he has become adjusted to it—our ankles, not so much. The boys are back to snuggling each and every moment they can! My sister and I are beyond happy that this video has reached so many people and they loved it just as much as we do!"
Roman is doing great after surgery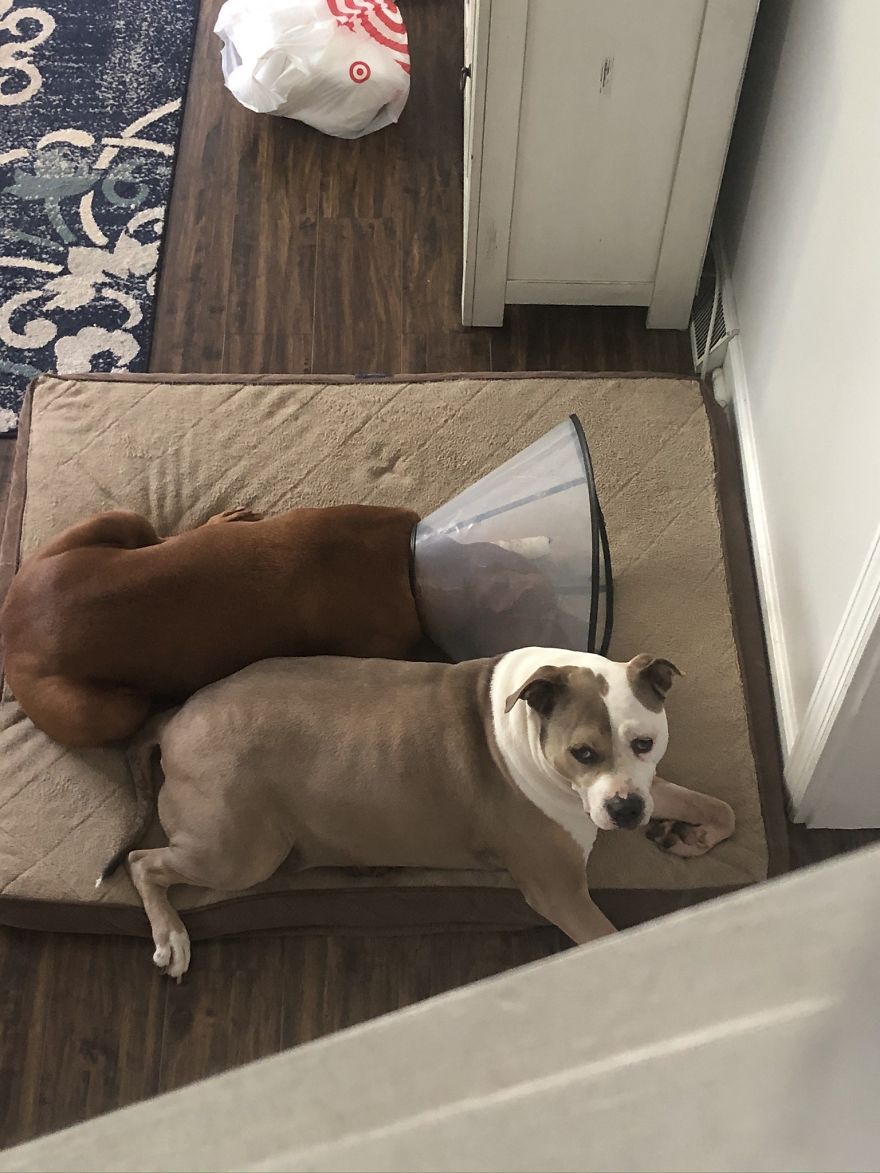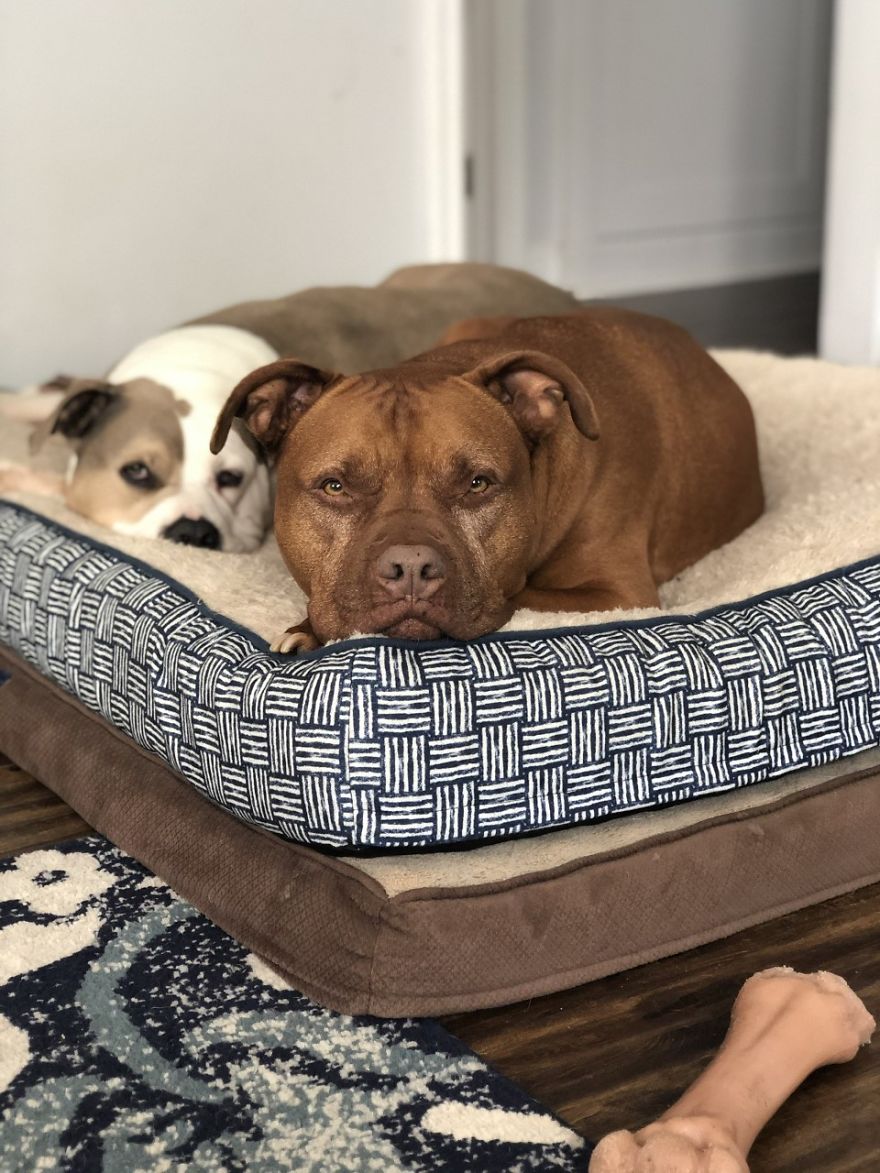 This moment captured everyone's hearts. They poured love and cute comments to the two dogs and wished for Roman to be healthy as always.
https://www.instagram.com/p/CB-wNt7gurv/?utm_source=ig_web_copy_link