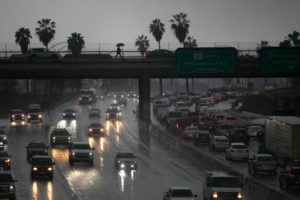 California storm warnings have been around for the past few days. However, over the 1st and 2nd of February, this storm has become more intense – and is likely to cause major damage to the cities in the bay area. Because the wildfires in the region have razed down many trees, there is a chance that major floodings may take place following this California storm.
Considering that this is a winter storm, several feet of snow is also expected. When it began on Friday, this California storm brought along 4-inch rainfall and winds up to 80 MPH! While the bay area has been affected by 10-foot waves, Sierra Nevada and other mountain regions have been affected by snow.
California Storm: Flash Flood Warning Issued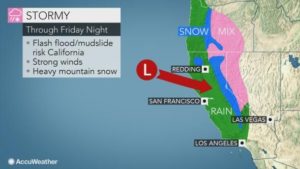 As the storm approached, the National Weather Service issued a flood watch in the region. Entire of the San Francisco Bay Area and parts of the Central Coast are under the flood watch. A warning issued by the National Weather Service reads:
"Heavy rainfall over a short amount of time will likely overwhelm storm drains and result in flooding of low-lying urban areas. Also, expect rapid rises on small streams and creeks"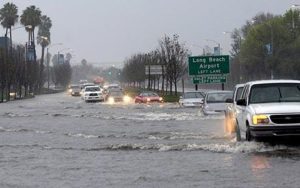 Areas in Northern and Southern California which were hit by wildfires are under major risk of floodings. Evacuations have been ordered in these regions as fire debris and boulders could slide downhill even with an inch of rain!
How to Stay Safe in this California Storm?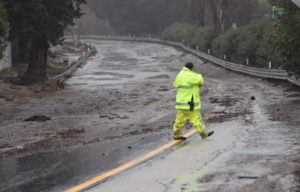 If you happen to be in a region marked for evacuation, cooperate with the authorities and evacuate! However, if your region isn't under that threat, it is best adviced to stay indoors.
Residents of areas which are at risk of flooding are advised to move all valuable belongings to an upper floor. Those living near trees are advised to stay away from them during the storm. Strong winds of the California storm may uproot these trees. Stay Safe!
Source: TheEpochTimes, USAToday