A California fire department marked history by staffing an all-female-crew for the first time.
The Pasadena Fire Department celebrated by sharing a picture of Engine 34 on the city's Facebook page. It has happened for the first time in 133 years that the staff is full of females.
Engineer Christina Terrazas told KCBS-TV
"The guys get to experience that every day, and as much as we enjoy working with them, and they love working with us, it's really nice to enjoy this experience today."
https://www.facebook.com/cityofpasadena/posts/4626102794082511
It is indeed a big deal. It's unusual but empowering. Because of vacations and overtime, the entire engine crew rolling out of Station 34 was all-female.
Fire stations are required to be staffed with a captain, an engineer and two firefighters. It was a coincidence that Tuesday's staffing had 4 women and of the required rank.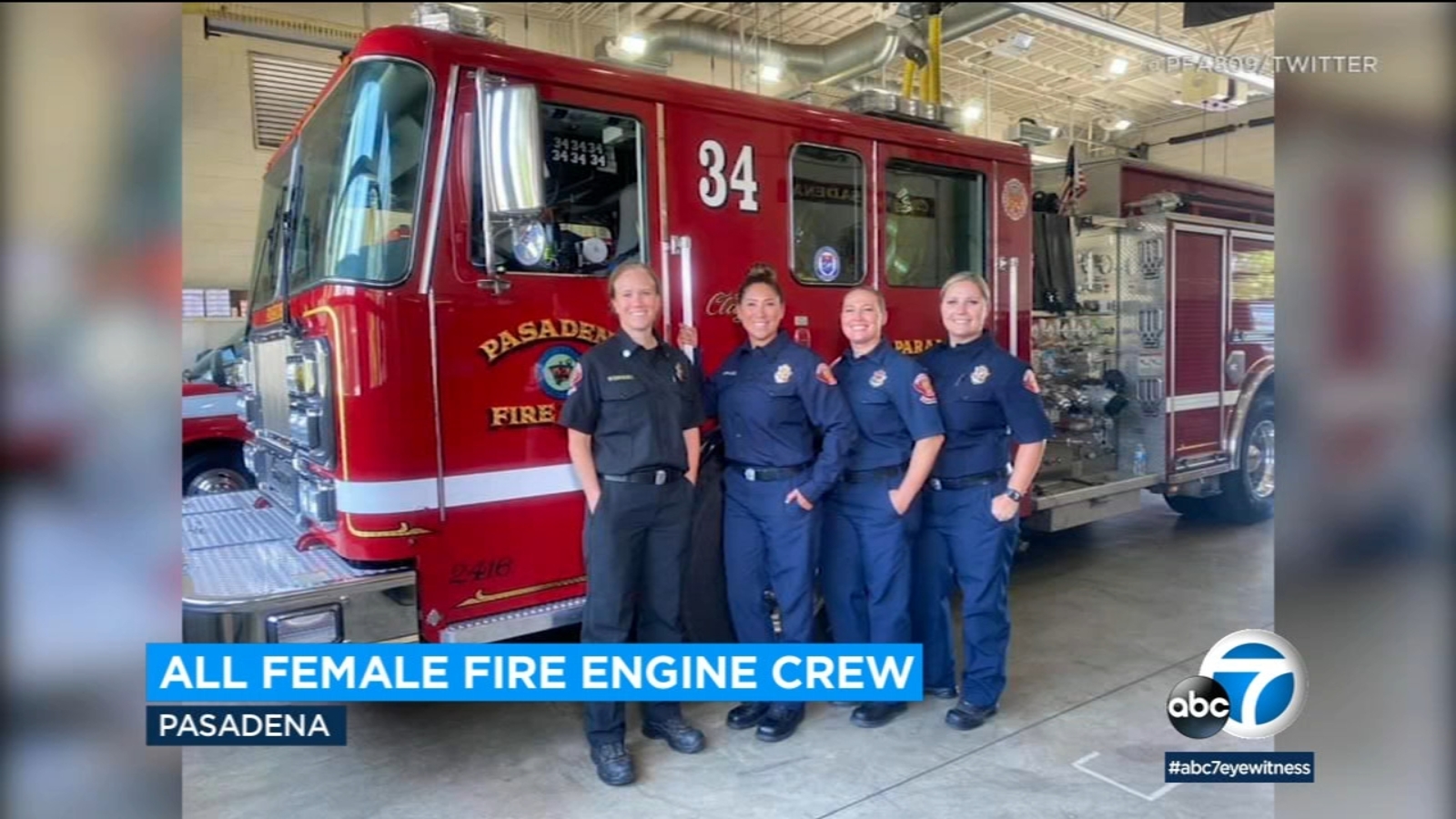 Terrazas told KCBS,
"We actually have females that have been promoted within the department enough to fill the seats so that we could put a complement of all-female firefighters on an engine company,"
Captain Tricia Rodriquez inspired people with dreams by saying
"The message to anyone is, if you have a dream or a vision, you can achieve it. This is something we have looked forward to growing up and we put a lot of effort into it. We trained, and we studied and we took the same test everybody else did and we didn't give up."
According to Government Technology magazine, "Nationwide, only about 4 percent of firefighters are women, according to the U.S. Department of Labor, even as that figure has risen to about 14 percent in police work and the military. Even traditionally male occupations like farming and construction management have higher percentages of women than firefighting."
Pasadena's fire department has 8 women out of 150 firefighters. At 5%, the department is above the national average.