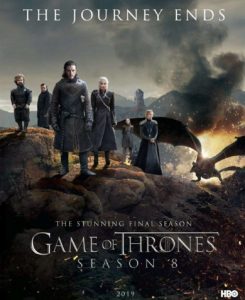 Game of Thrones has been a sensational tv show which has captured the imagination of most of the world. The tv show is based on the books written by George RR Martin.
It is no secret that the upcoming season of the Game of Thrones is going to be the last season of this series. It has been two years since the last season aired and all the fans are eagerly waiting for the conclusion.
Game of thrones teams up with Bud Light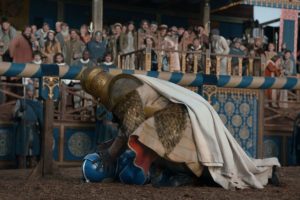 In an attempt to create the biggest partnership of the decade, Game of Thrones and Bud Light came together to make a commercial. This ad was meant to surprise the 100 million fans watching the super bowl expecting a brand commercial. This ad, however, cost $20 million and was directed by David Nutter who also directed the episode, the Red Wedding in Game of Thrones.
The Commercial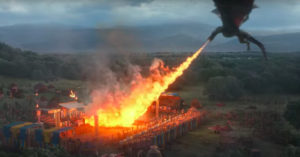 The start of the commercial sees the introduction of the Bud Knight who is widely loved. There is a jousting match between him and the mountain. To say Bud Knight lived a short life would be an understatement. The Mountain crushes the Bud Knight Oberyn Martell style (the horror).
As the Mountain is done and everyone in the audience is stunned, one of Danny's dragons arrives and completely light's the whole place on fire. We end the commercial with the corpse of Bud Knight with everything on fire.
This felt like a legit episode of Game of Thrones. As shown in the commercial, the final season of Game of Thrones is going to air its first episode on 14th April.
Source: Purewow