The New Orleans Pelicans' forward Brandon Ingram might get traded to the Golden State Warriors this offseason. The Pelicans could not qualify for the playoffs last season; they have not been consistent, and their players have followed the same path. Injuries have been a major concern for them, and they might be taking extra care of the health of the players from now.
The Warriors have been enjoying their success for a while now and they would like to add some more feathers to their cap before their struggle begins. They won a title in 2022 but couldn't pass the Lakers test last in the conference semifinals. There are speculations that they would make a few changes to their roster so that they don't make the same mistakes again. Will the 26 year old do the job for them? Here is all the information you need about the trade between the New Orleans Pelicans and the Golden State Warriors involving Brandon Ingram.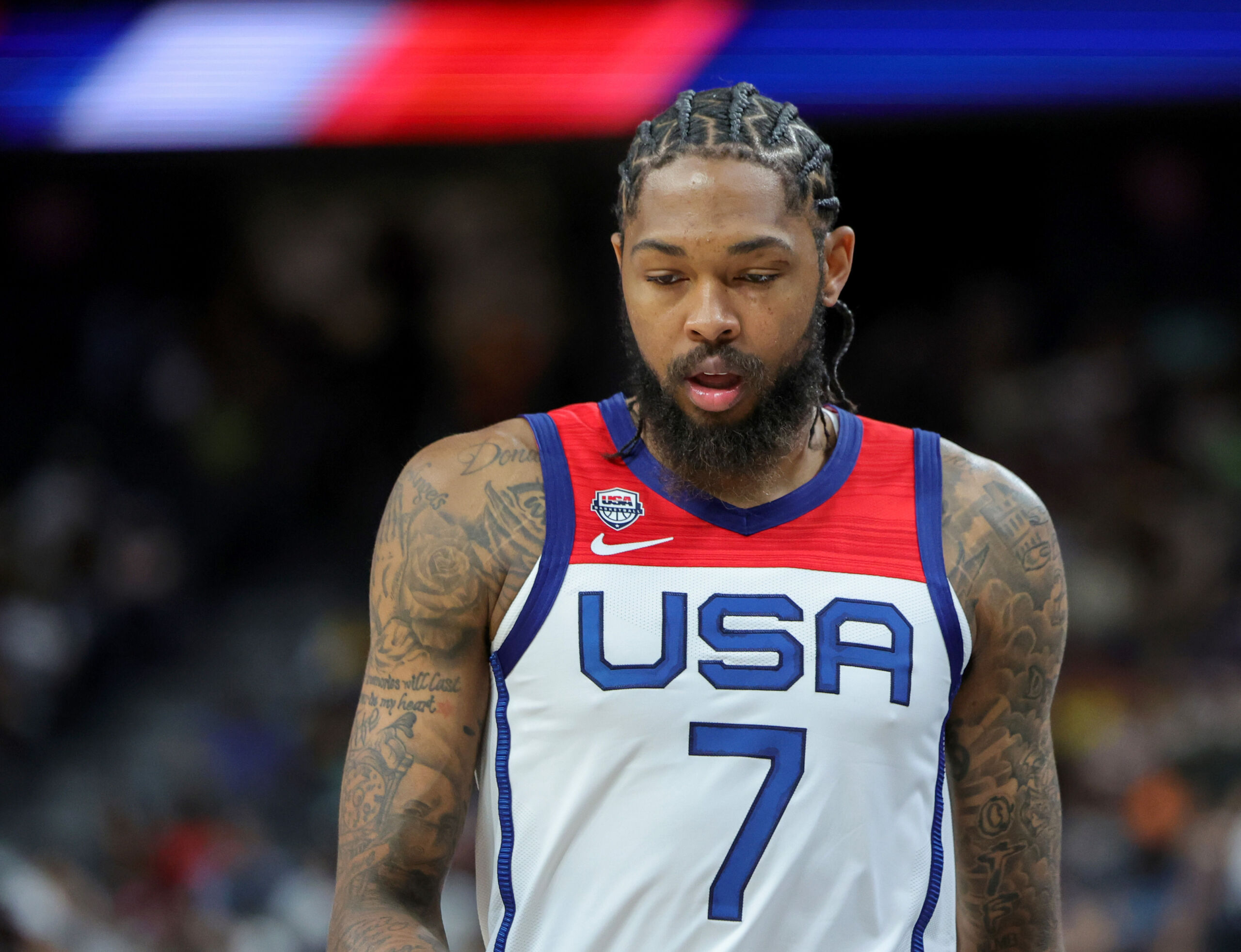 What would the Warriors offer for Brandon Ingram?
The Warriors are expected to offer Andrew Wiggins, Jonathan Kuminga, Moses Moody, and one first-round pick each from the years 2025 and 2027 in exchange for the Pelicans' #14. The Pelicans are getting good returns for their star in this deal and they might trade him off, considering the amount of time he has spent away from the court.
"He (Brandon Ingram) don't see nobody when he pulls up to shoot. He pass and he make everybody better but like scoring? Effortless…"

– Devonte' Graham

B.I. averaged 24.7 PTS, 5.5 REBs and 5.8 ASTs in 2023-2023

Happy Birthday to Brandon Ingram! 🎉

Via: Run Your Race… pic.twitter.com/UhJSB0aZZi

— Tidal League (@TidalLeague) September 3, 2023
How did Brandon Ingram perform last season?
The Duke Blue Devils product played 45 games for the Pelicans last season and averaged 24.7 points per game. His stats also included 5.8 assists and 5.5 rebounds while shooting 39 percent from beyond the arc. He has a five-year-long contract worth $158.3M with the Pelicans which he signed in November 2020.
Brandon Ingram's career-high performance – 49 points on 15-of-25 including the game-winner – is a thing of beauty. pic.twitter.com/25wCpsmuRb

— Brett Usher (@UsherNBA) September 2, 2023
Why would the Warriors like to sign Brandon Ingram?
Although, the Warriors would probably not do this trade since they already landed Chris Paul a while ago. But if they decide to go ahead with it, their strength on paper would leave people awestruck.
Will the Warriors manage to add another trophy to their cabinet? Will Ingram be able to stay healthy? We'll keep you updated.