The New Orleans Pelicans' forward Brandon Ingram might get traded to the Indiana Pacers this offseason. The Pacers have not been a contender for a long time now, and it feels like they are not even trying. Generally, teams that fail to succeed for a long time choose to tank and then land a star player, but the Pacers have always chosen to do otherwise.
The 26-year-old forward played 45 games for the Pelicans and averaged 24.7 points, 5.8 assists, and 5.5 rebounds per game while shooting 39 percent from beyond the arc. The Pacers have shown interest in adding him to their roster. Can they land him? Here is all the information you need about the trade between the New Orleans Pelicans and Indiana Pacers involving Brandon Ingram.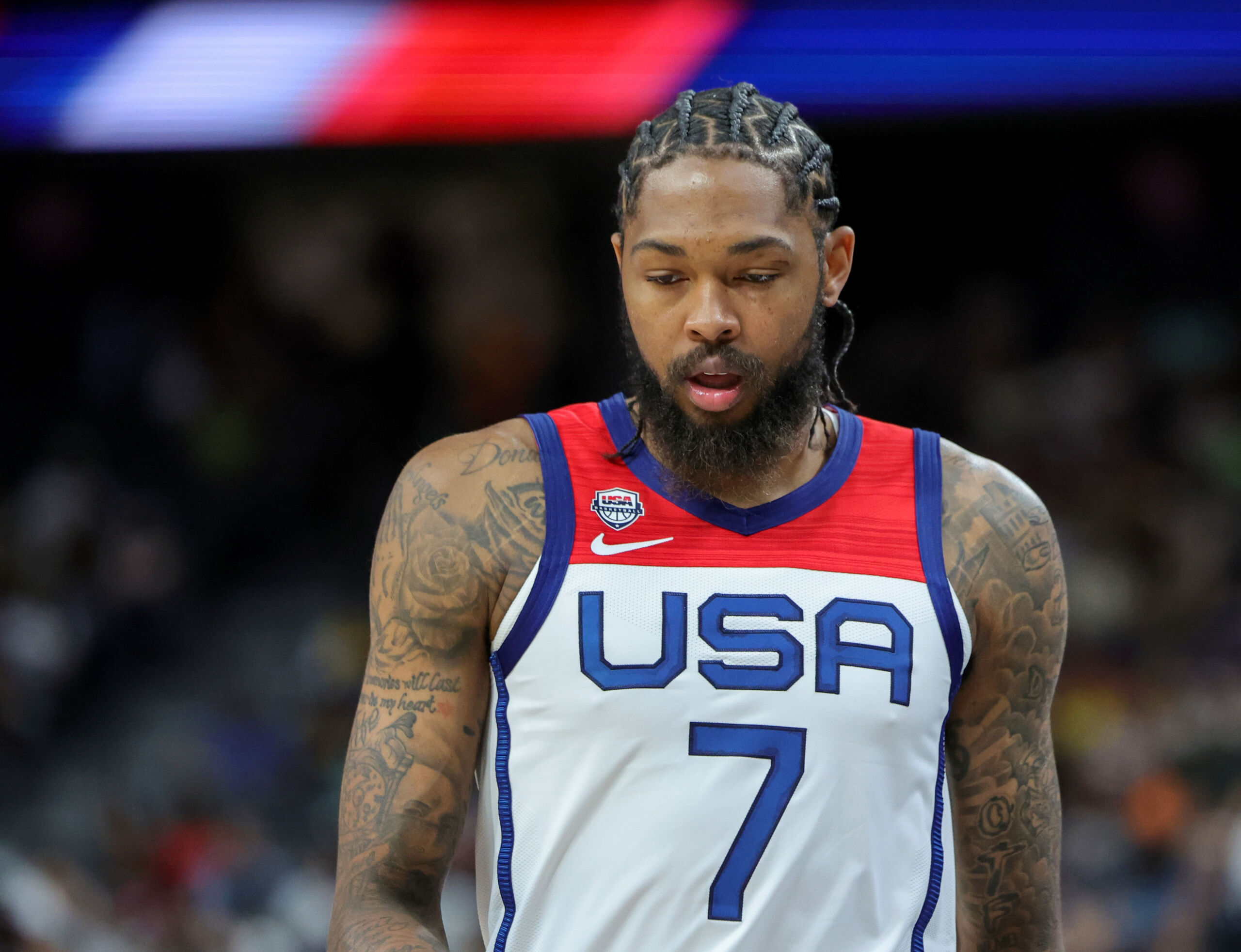 What would the Pacers offer for Brandon Ingram?
The Pacers are expected to offer Buddy Hield, Daniel Theis, TJ McConnell, and one first-round pick each from the years 2026,2028 and 2030 in exchange for the Pelicans' #14. The Pacers have not had the reputation of the contenders for a while now and although they would want to make some risky decisions, their financial condition would not allow them to do so. Will the Pacers get the breakthrough they need via this deal?
"He (Brandon Ingram) don't see nobody when he pulls up to shoot. He pass and he make everybody better but like scoring? Effortless…"

– Devonte' Graham

B.I. averaged 24.7 PTS, 5.5 REBs and 5.8 ASTs in 2023-2023

Happy Birthday to Brandon Ingram! 🎉

Via: Run Your Race… pic.twitter.com/UhJSB0aZZi

— Tidal League (@TidalLeague) September 3, 2023
Why would the Pacers like to sign Brandon Ingram?
The Pacers have Tyrese Haliburton and Myles Turner on their roster, and adding Brandon to the mix might be the change they want. The experts are rating them higher than previous seasons already, and if they can make this trade happen, they might get things going now. Even if they trade off the assets in the Brandon deal, they will have enough to make another huge signing.
Brandon Ingram's career-high performance – 49 points on 15-of-25 including the game-winner – is a thing of beauty. pic.twitter.com/25wCpsmuRb

— Brett Usher (@UsherNBA) September 2, 2023
Why would the Pelicans trade-off Brandon Ingram?
Injuries might be holding the Pelicans back, and that is one reason for which they would like to trade off Brandon. They are getting enough assets in return which can be used in making a more durable signing to pair with Zion Williamson.
Are the Pacers doing it right by not tanking? How long will it take for them to flourish? We'll keep you updated.