The Detroit Pistons' Bojan Bogdanovic is on the radar of the Dallas Mavericks. The Pistons' forward has been linked with the Mavericks and is expected to join them this summer. Things have not been in the Mavericks' favor lately, and they would like to turn this around.
After Signing Kyrie Irving last season, the Mavericks failed to impress. The management thinks that the team is not doing good enough, which is true in a sense. But they are not in a rush and would love to wait and see how this Irving and Doncic duo performs. They are simultaneously trying to build their roster and are targeting Bojan. Here is all the information you need about the trade between the Detroit Pistons and the Dallas Mavericks involving Bojan Bogdanovic.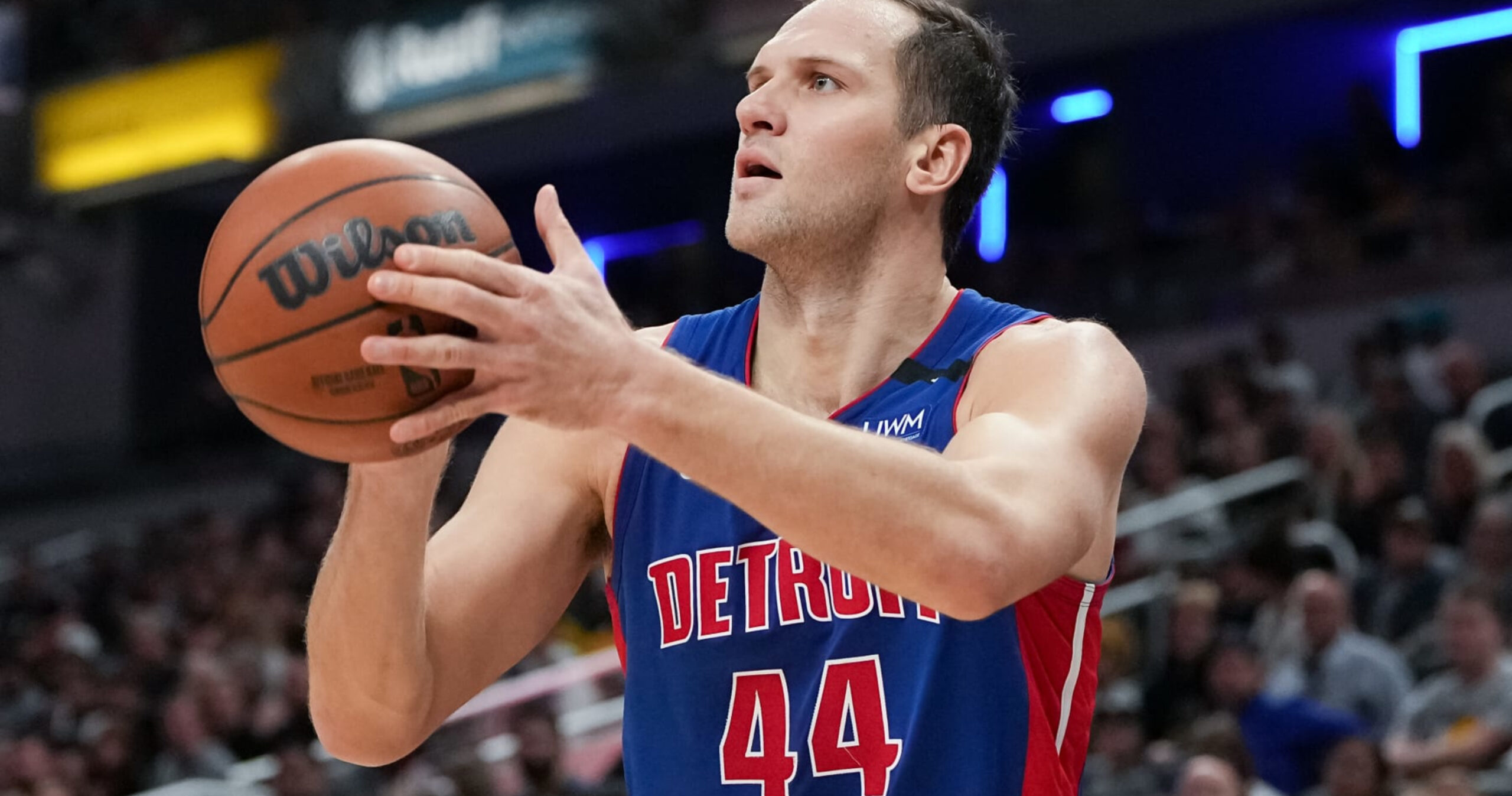 What would the Mavericks offer for Bojan Bogdanovic?
The Mavericks can offer Tim Hardaway, JaVale McGee and a 2027 first-round pick in exchange for Bojan Bogdanovic and Killian Hayes. The Pistons have got a lot of youngsters on their roster, and they were not able to give enough game time to all of them. Also, they want to build their roster around Cade Cunningham, who was injured last season. Letting Bojan go without seeing two of them together on the floor is a bit valiant.
The Pistons and Mavericks discussed a trade centered around Bojan Bogdanović, Killian Hayes, Tim Hardaway Jr. and JaVale McGee, per @tim_cato

"League sources say that the talks were sturdy enough to discuss a potential trade framework—Bogdanović and Killian Hayes coming to… pic.twitter.com/Qor5qFvn1m

— NBACentral (@TheDunkCentral) July 14, 2023
Why would the Pistons let Bojan Bogdanovic go?
The Pistons would get Hardaway who can do what Bojan did in a much more advanced way. Having a veteran on the roster would help the young core to improve. Killian Hayes would not be able to get the game time he expects. Even though bidding him goodbye would hurt, it is a tactical move.
Report: THJ and the Mavs 10th overall pick for Bojan Bogdanovic is a trade that could be in play, per @DraftExpress#MFFL pic.twitter.com/7OM3AXLkFD

— MFFL (@Mavs_FFL) June 14, 2023
Why would the Mavericks like to sign Bojan Bogdanovic?
The Mavericks have Irving and Doncic already. They are considering Bojan as a third option behind them. Bojan's independence in creating shots can be utilized by them in a much better manner. Keeping McGee does not make sense, as they just signed Powell and Holmes.
A trade deal gives a team better players and is a way to get rid of the ones they doubt. Both teams have their way here. Will the deal go through? We'll keep you updated.