Meet the legendary family keeping New York City safe, one case at a time.
Navigating the Streets of NYC with the Reagans
It's quite astonishing to think about the fact that more than ten years have flown by since the captivating show, Blue Bloods, first debuted on our television screens. This beloved series introduced us to the unyielding Reagan family, who have deep roots within New York City's esteemed law enforcement circle.
The Reagan household stands as a shining symbol of justice, moral principles, and the unbreakable ties of family. Over the years, this drama series has become an integral part of American TV culture, chronicling the ups and downs, challenges, and victories of the Reagan clan. Fans have been glued to their screens for an impressive 13 seasons, which includes a total of 275 riveting episodes. And guess what? There's more in store! CBS has announced that a 14th season is on the horizon.
At the heart of the series is the dignified figure of NYPD Police Commissioner Frank Reagan, portrayed by the exceptionally talented Tom Selleck. Alongside him, the show presents a plethora of engaging characters. Each of them has a unique story that has been carefully developed and expanded upon over the course of the series. Together, they navigate the ever-changing world of law enforcement, providing viewers with insights, drama, and heartfelt moments.
Tom Selleck: The Pillar of the Reagan Dynasty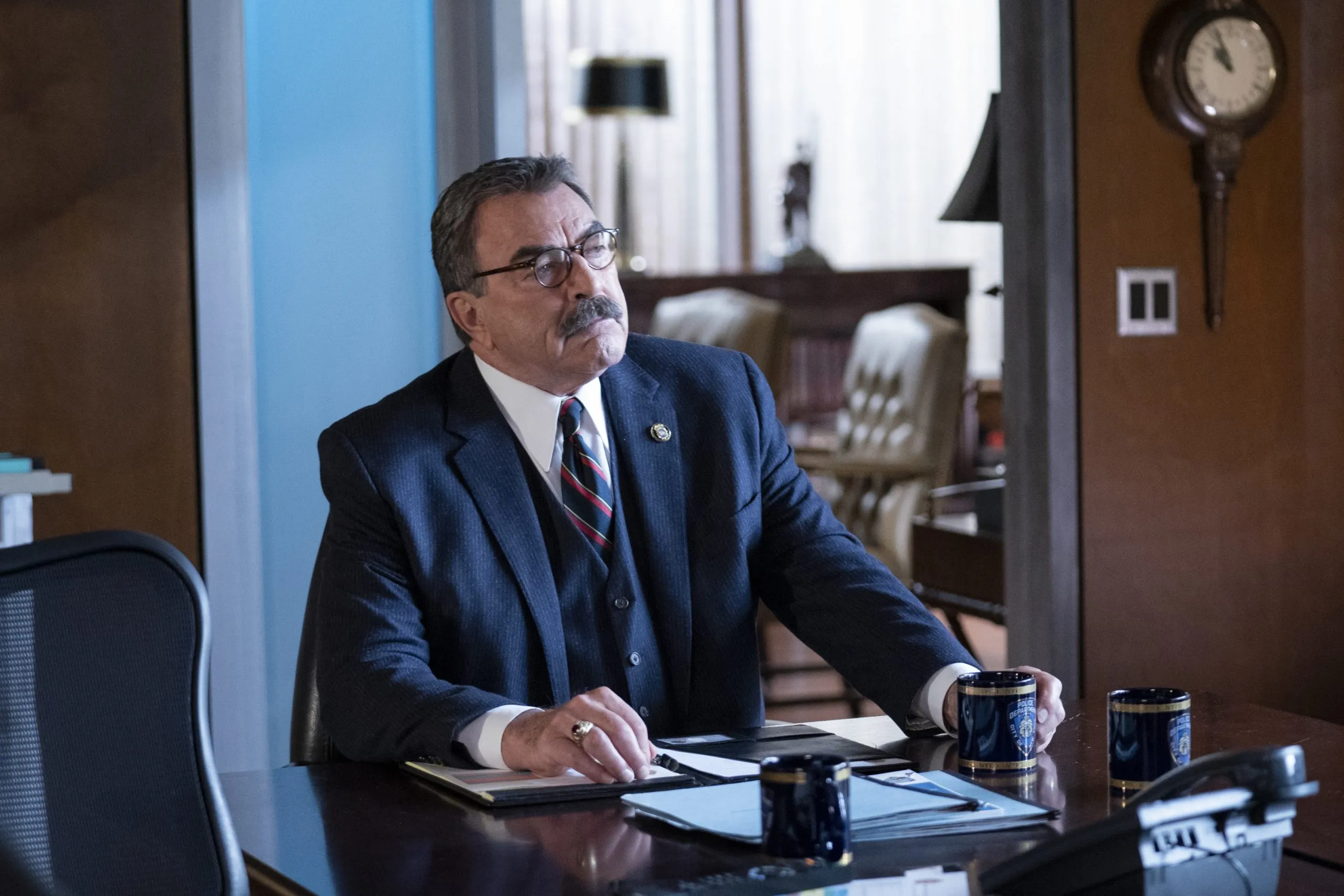 Tom Selleck, with his vast experience and exceptional talent, brings strength and wisdom to his role as Frank Reagan in the series. This depth comes not just from his natural acting abilities but also from a rich and illustrious career. One of his most memorable roles was that of the charming and magnetic Thomas Magnum in the popular show Magnum, P.I. His portrayal of Frank is a shining example of duty, honor, and leadership. In the series, Frank often finds himself in complex situations in the world of policing.
Thankfully, he's not alone. Wise characters like Abigail are always there to guide and advise him. On top of that, Frank's character also dives deep into the challenges and rewards of being a parent, showing that there's an art to raising a family. It's clear that Tom Selleck's vast experience has greatly influenced his deep and meaningful portrayal of Frank.
Donnie Wahlberg: The Fearless Detective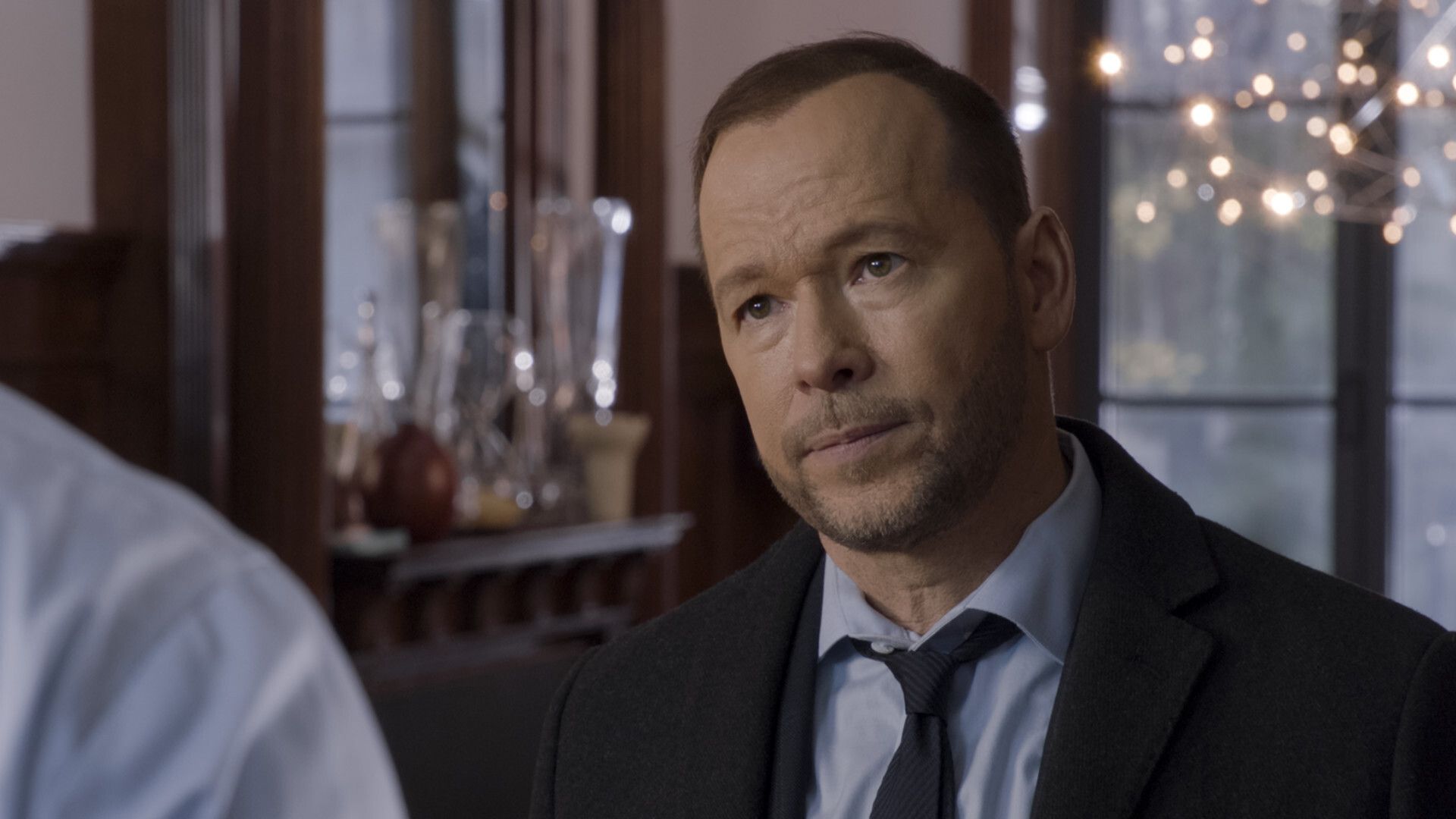 Donnie Wahlberg, in his role as the passionate and sometimes fiery Detective Danny Reagan, truly captures the attention of all who watch him. While Danny can be hot-headed at times, there's no denying his unwavering loyalty. Wahlberg's portrayal of this character showcases his deep drive for justice, even if it means using methods that some might find questionable. Danny's relentless spirit and determination truly reflect the core values of the Reagan family.
Not only does Donnie bring intense emotion to the role, but he also carries a natural charisma that has been a part of his identity since his early days in the entertainment industry. Many remember him as a standout star from the popular music group, New Kids on the Block. However, his talents aren't just limited to music. He has also proven his acting skills in memorable film roles, such as his part in the critically acclaimed movie, The Sixth Sense. All in all, Donnie Wahlberg is a multifaceted performer who continues to dazzle audiences with his range and depth.
Bridget Moynahan: The Voice of Reason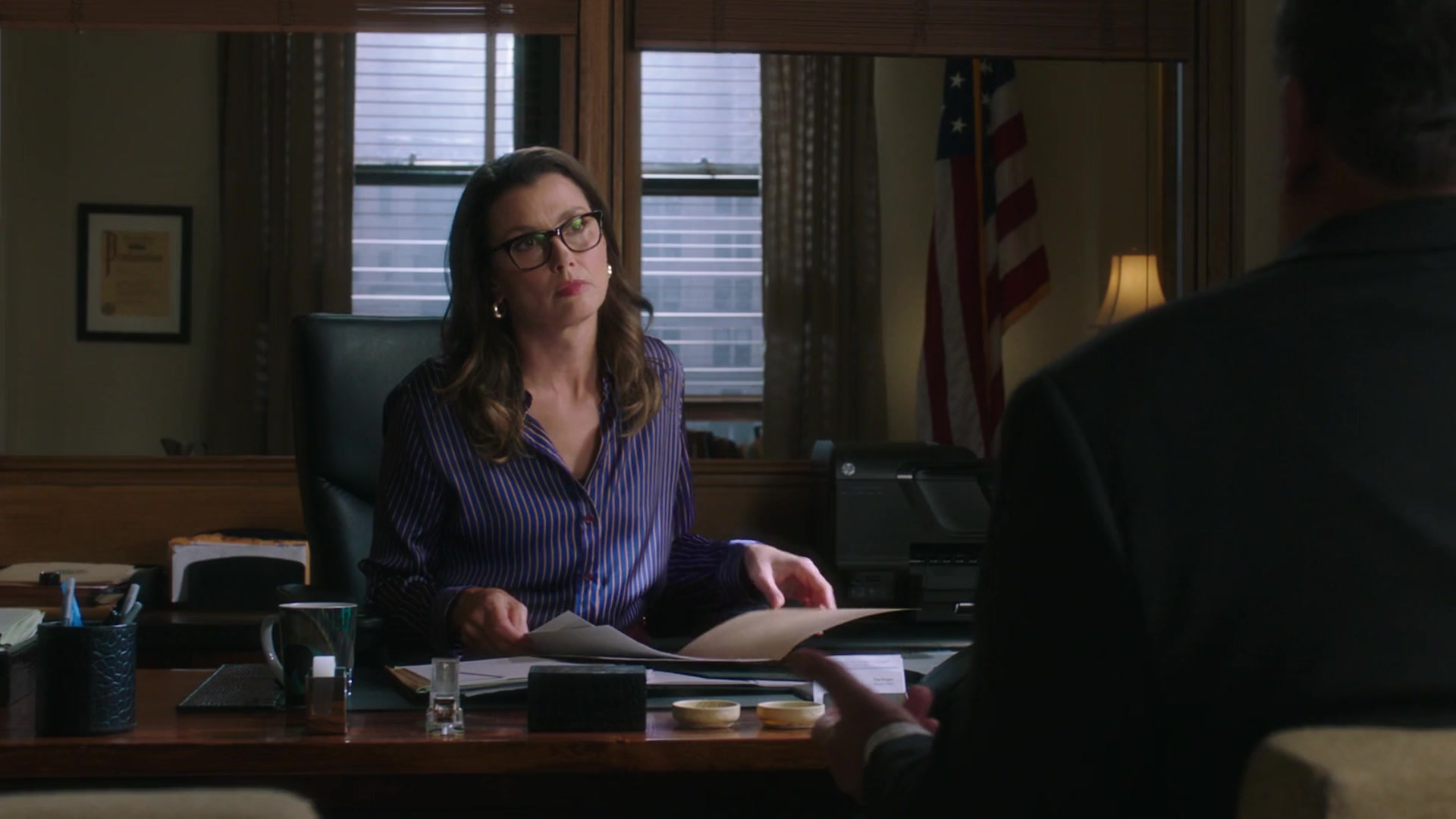 Erin, portrayed by the talented Bridget Moynahan, stands as a pillar of strength and determination in her role as an Assistant District Attorney. As the only daughter of Frank and his late wife, Mary, she possesses an unwavering spirit that often brings her head-to-head with her brothers in her pursuit of justice and the greater good.
Her commitment to the law and strong moral compass can sometimes clash with her siblings, even though they're all striving for the same objectives. In addition to her professional dedication, Erin is a loving mother to Nicole. She also often finds herself in the middle, trying to smooth over disagreements between her brothers. Her passion is evident in every case she handles, showing that she truly gives everything her all.
Before embodying this character, Bridget Moynahan began her journey on the small screen back in 1999. She first graced the television world with her role as Natasha Naginsky in the iconic comedy series, Sex and the City. From there, her career took off. She secured significant roles in movies like Coyote Ugly, The Sum of All Fear, and I, Robot. More recently, audiences have been thrilled to see her in action-packed sequences of the John Wick franchise. In 2021, fans of Sex and the City were in for a treat as Moynahan made a special appearance in And Just Like That…, where she stepped back into the shoes of Natasha, reminding viewers of her versatile acting prowess.
Will Estes: The Golden Heart of the Family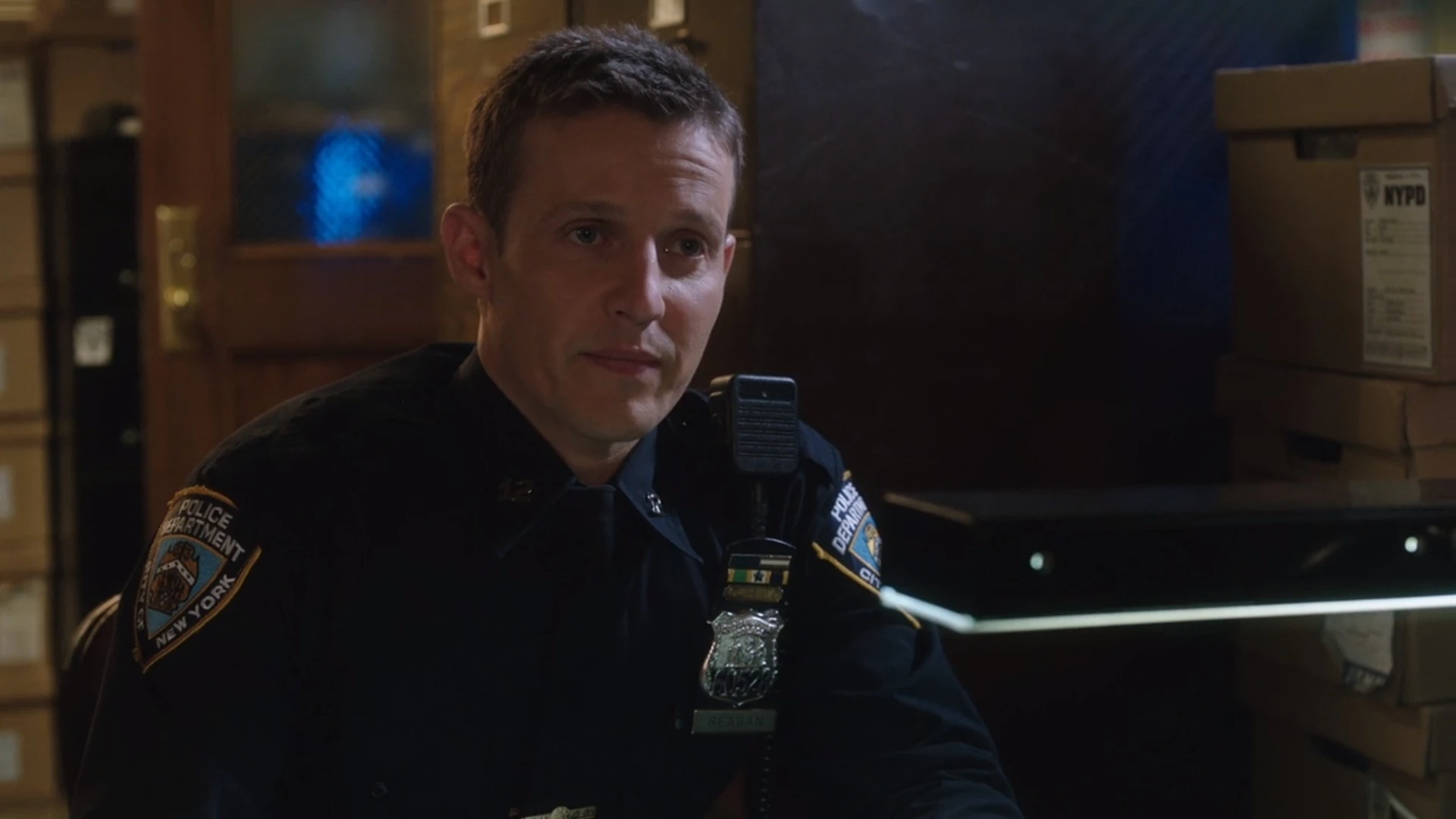 Will Estes shines in his role as Jamie Reagan, the most youthful member of the spirited Reagan family in the beloved show Blue Bloods. Jamie's journey in the series is fascinating; he embarks on his NYPD career as a novice police officer. Yet, even with his promising start, Jamie's ambitions don't stop there. After attending law school, Jamie's path takes a twist as he climbs the NYPD ranks, eventually earning the title of field intelligence sergeant. His colleagues and family fondly refer to him as the Golden Boy.
This title isn't just for show, as Jamie possesses a heart of gold, deeply caring for the cases he handles. He's known to consistently go that extra mile, ensuring justice is served. On the personal front, Jamie's life gets entwined with Eddie Janko, his ex-partner at the NYPD. Their chemistry is palpable as they spend several seasons navigating their emotions before finally confessing their love for each other and tying the knot.
Before capturing our hearts as Jamie, Will Estes had already made a mark in the television industry. His impressive portfolio includes standout roles in beloved series like The New Lassie, Kirk, The Secret World of Alex Mack, and Seventh Heaven. In the early 2000s, Estes delivered a memorable performance as J.J. Pryor in the drama American Dreams, which aired from 2003 to 2005. His portrayal of Jamie Reagan didn't just win over fans, but critics as well. In recognition of his stellar performance, Estes was honored with the Prism Award in 2014.
Len Cariou: The Wise Patriarch, Henry Reagan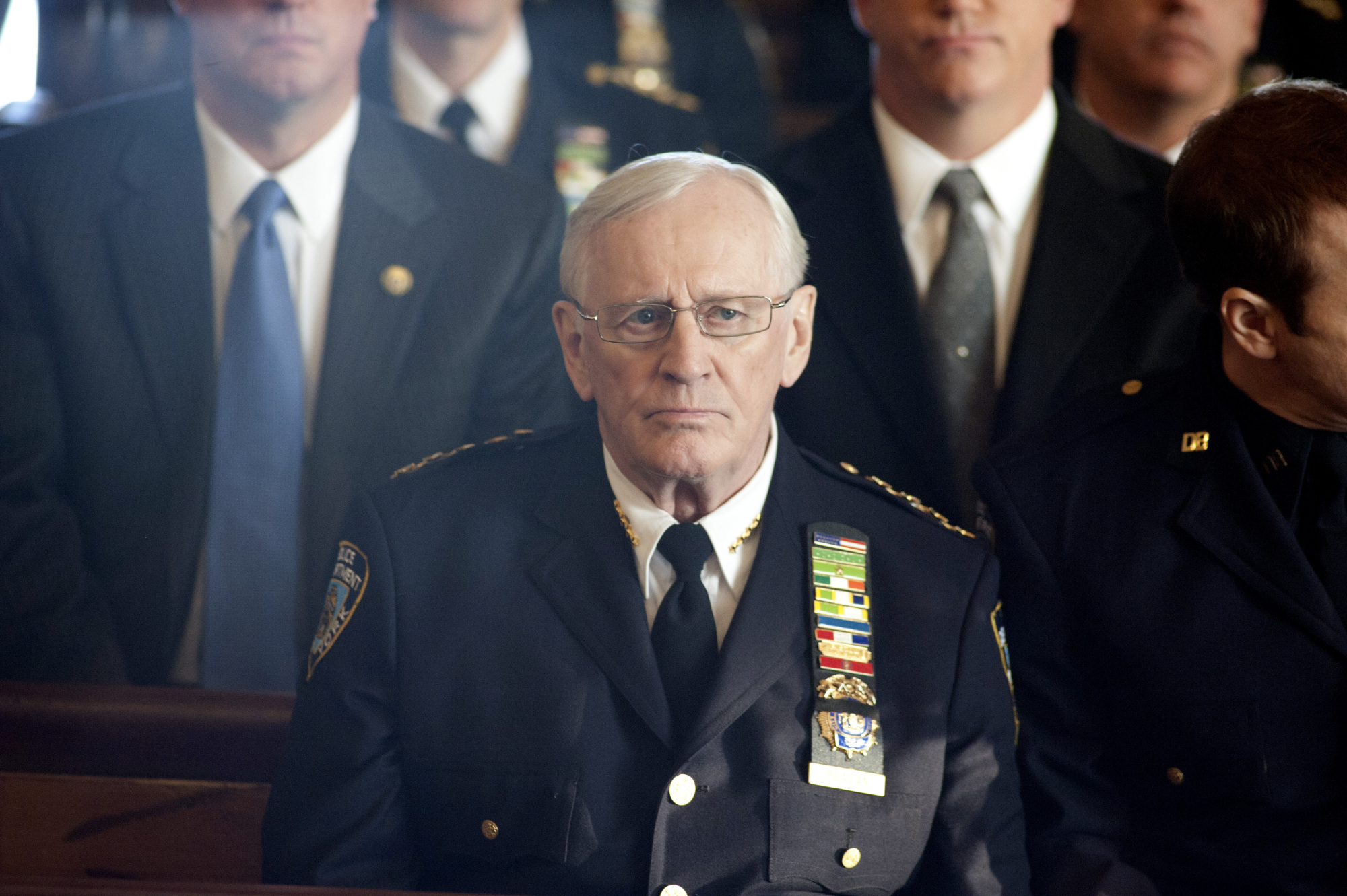 In the world of television characters, Henry Reagan is a name that stands out, especially when brought to life by the incredible talent of Len Cariou. Henry, the rock-solid pillar of the Reagan family, has a rich and storied past. He proudly served during the challenging times of World War II and later in Korea.
His dedication to service didn't stop there. In 1952, he became a member of the New York City Police Department. With his vintage charm that harkens back to earlier times, Henry often finds himself clashing with today's more modern ideas of political correctness. However, even in such instances, the depth of his experience and understanding shines through. He is a treasure trove of wisdom, always ready to share pearls of advice with the younger members of his family.
Now, speaking of Len Cariou, the actor behind this memorable character, his own life is equally captivating. His artistic journey is a colorful blend of achievements and memorable moments. On Broadway, he mesmerized audiences with his captivating performance in shows like Sweeney Todd: The Demon Barber of Fleet Street.
His magic wasn't just limited to the stage. On the big screen, he displayed his exceptional skills in movies, a notable one being Spotlight. Spanning over six decades, Cariou's illustrious career is a shining example of his relentless passion and unwavering commitment to the arts.
Amy Carlson: The Heart of the Family, Linda Reagan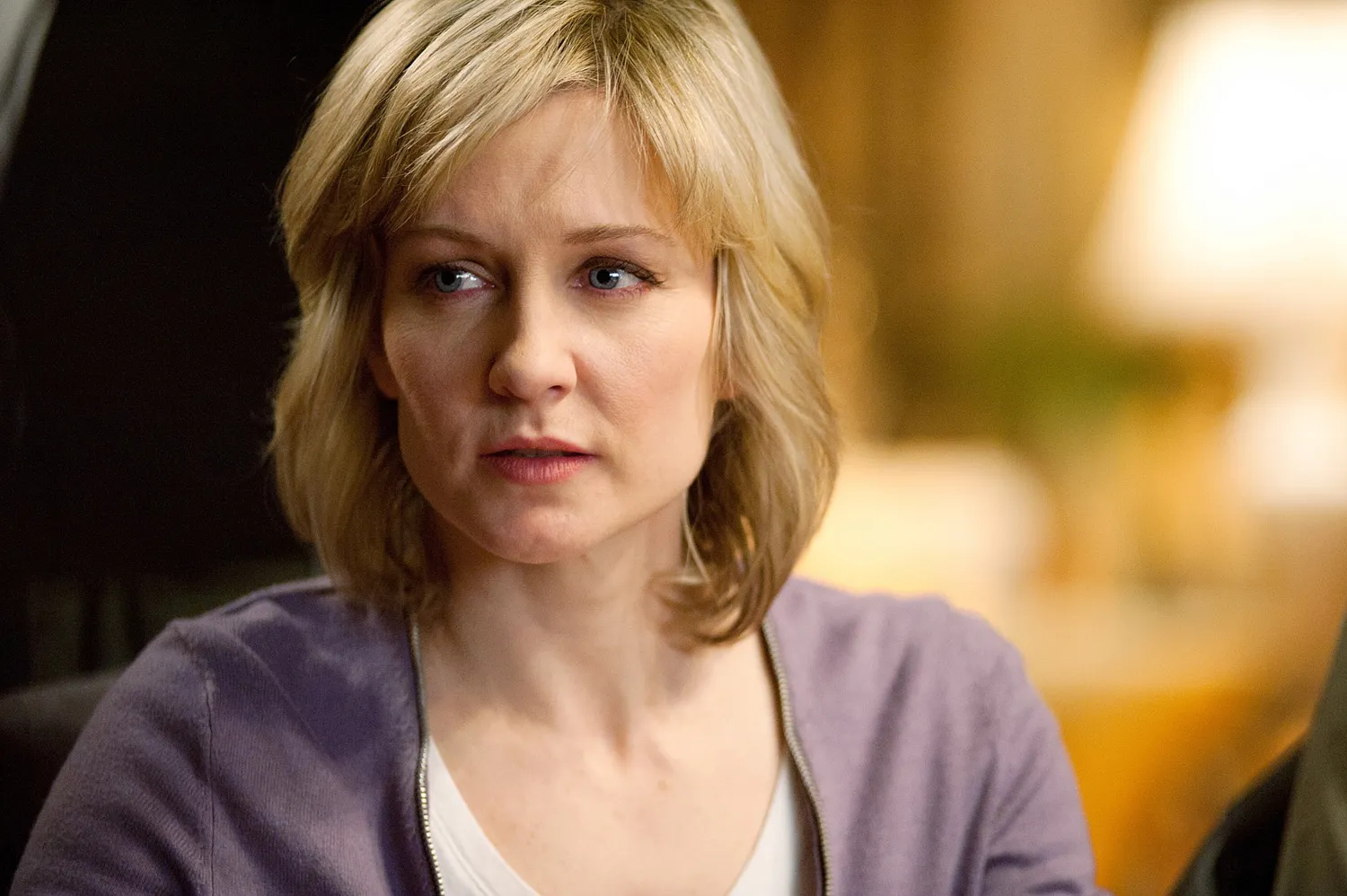 For an impressive seven seasons, Amy Carlson portrayed the character of Linda Reagan with a remarkable depth and detailed intricacy. Linda was more than just Danny's wife in the narrative. Often, viewers would witness her emotions swaying between deep affection and tense disagreements, particularly when she passionately shared her own views and thoughts. However, one of the most standout aspects of her character was her steadfast support for Danny, a quality that remained constant despite the various ups and downs in their relationship.
Before captivating audiences as Linda Reagan, Carlson was already making waves in the entertainment world. Her standout performance as Josephine "Josie" Watts in the series Another World earned her significant recognition.
This role was a turning point in her career, setting her on a path of delivering numerous unforgettable performances that fans came to love. After her journey in Blue Bloods, Carlson didn't slow down. She ventured into new storylines and further expanded her acting range. One notable addition to her already diverse collection of roles is her appearance in shows like FBI: Most Wanted, showcasing her adaptability and talent in the ever-evolving world of television.
Vanessa Ray: The Spirited Eddie Janko-Reagan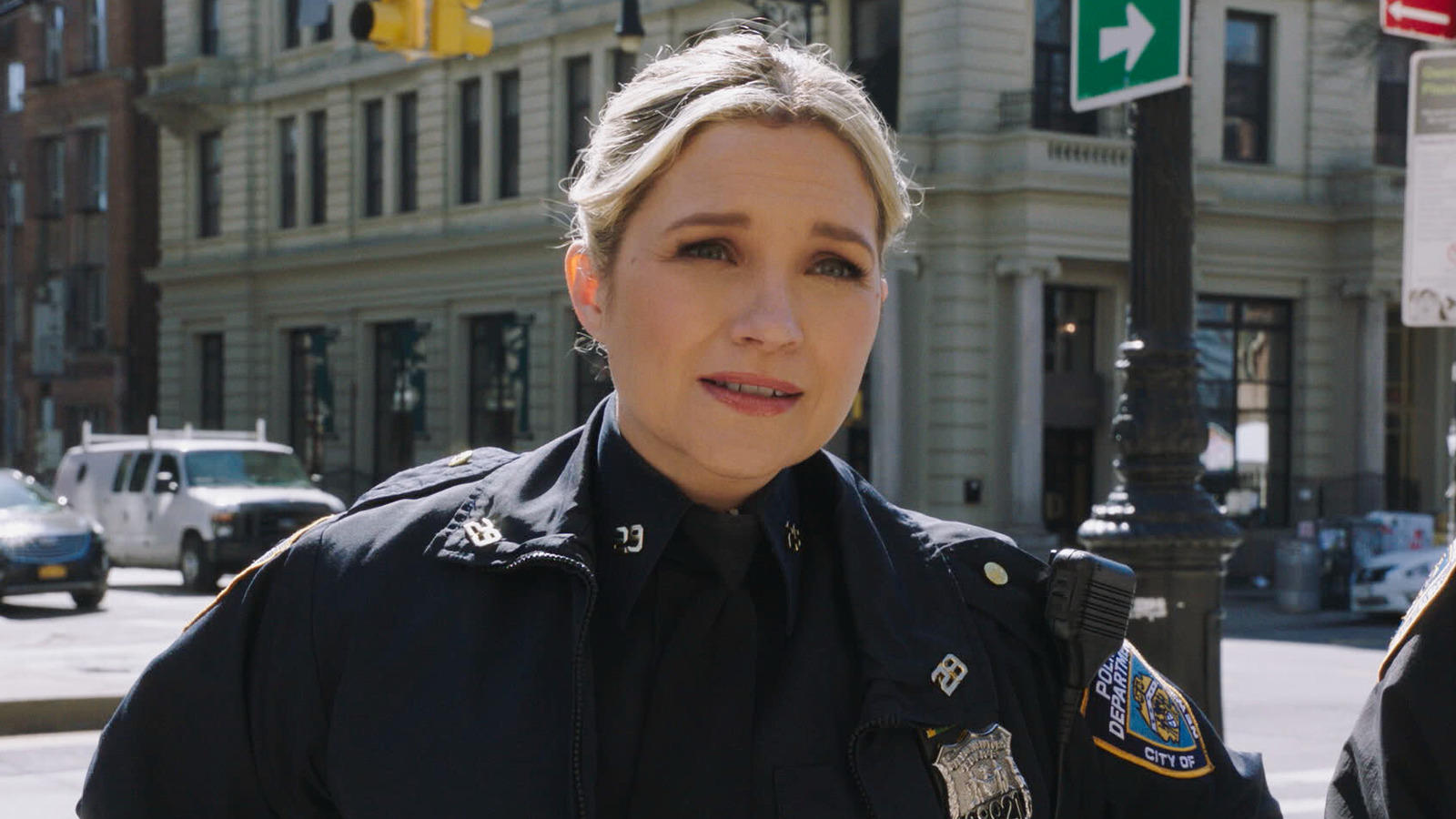 Officer Eddie Janko-Reagan is a character full of passion and fiery spirit. This role, played with intensity by Vanessa Ray, has allowed her to showcase her acting skills in a significant way. As the story unfolds in the series, Eddie stands out not only as Jamie's strong and dependable partner but also becomes an essential part of his personal life as his life companion. Just when you think you know Eddie, her life takes a surprising twist. A deep family secret comes to the surface, putting Eddie's strength, resilience, and unwavering loyalty to the test.
Before taking on the dynamic role of Eddie in Blue Bloods, Vanessa Ray was no stranger to captivating audiences. Many fans remember her enthralling performance as Charlotte Drake in the popular TV show Pretty Little Liars. Her portrayal of Charlotte was so convincing and powerful that she was honored with a Teen Choice Award for her outstanding work.
Marisa Ramirez: The Resilient Detective Maria Baez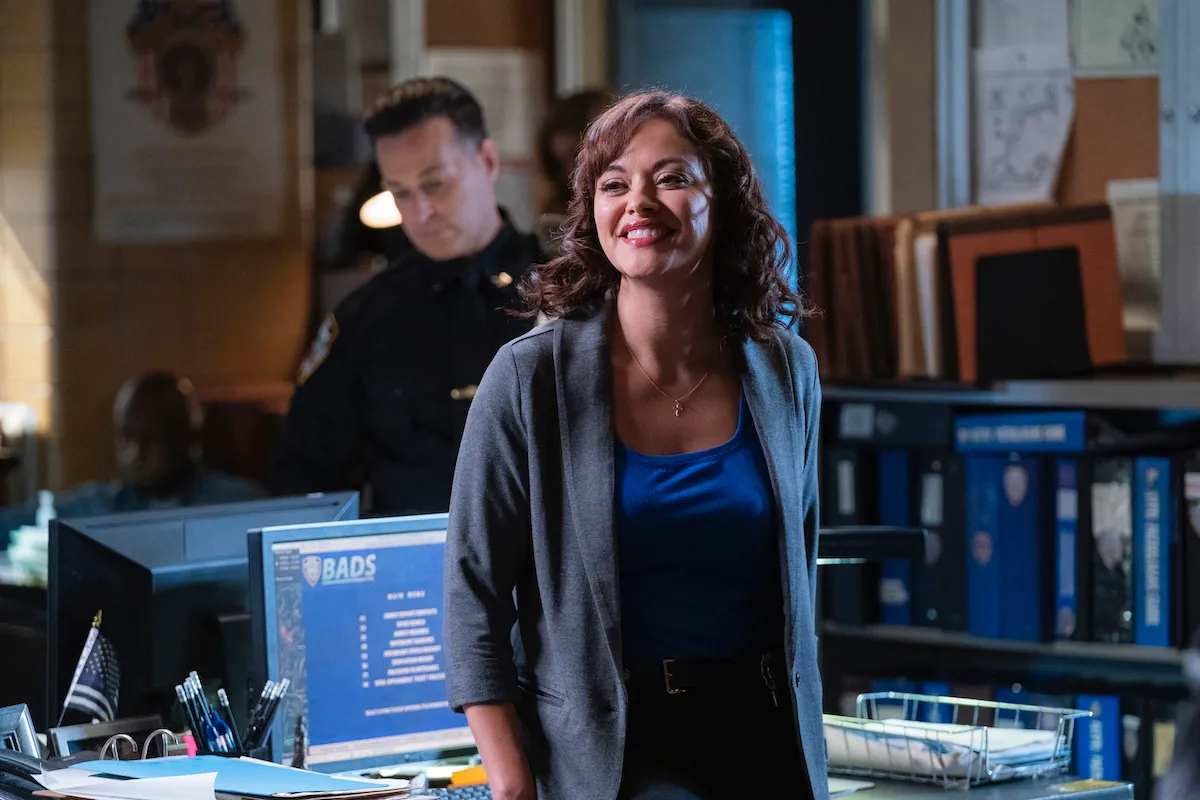 In the popular TV series, Marisa Ramirez takes on the role of Detective Maria Baez. In this show, she teams up with Danny, and many times, she becomes the calming voice when things get out of hand. Detective Baez has a deeply personal history that is shadowed by a painful incident from her past. This experience is what drives her strong desire to seek justice in the episodes.
Before taking on this impactful role, Marisa Ramirez was a familiar face to many because of her time on the TV show General Hospital. It was during this period that she truly began to shine and caught the attention of many viewers. What's remarkable about Ramirez is her ability to switch from roles in soap operas to more serious and intense dramas.
A testament to this skill was her addition to the cast of Blue Bloods during its third season. It's clear from her performances that she's a versatile actress, able to adapt and immerse herself in a wide range of characters.
Sami Gayle: The Ambitious Nicky Reagan-Boyle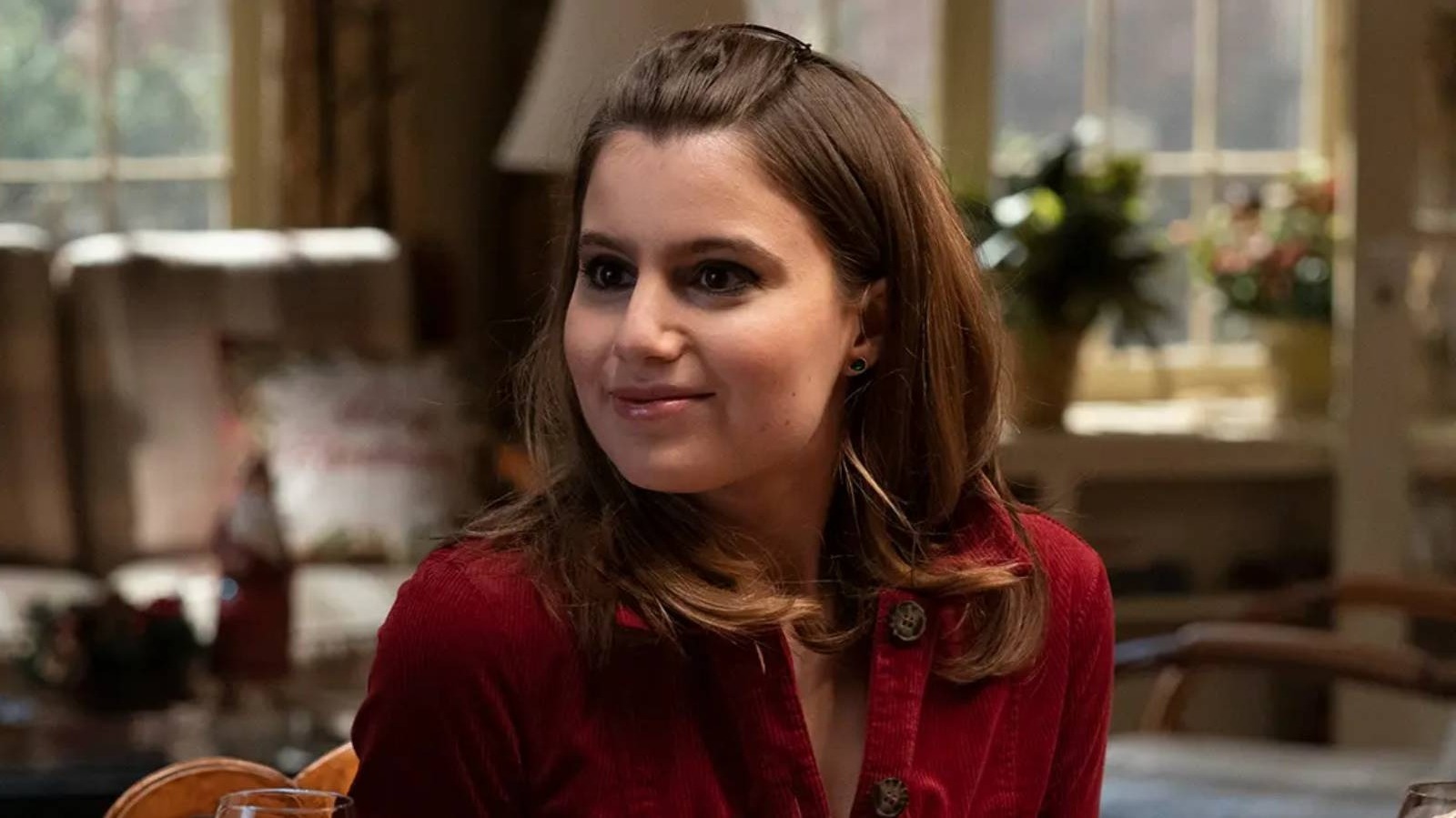 Sami Gayle has truly made her mark with her portrayal of Nicky Reagan-Boyle, a character that many have come to love and admire. As Nicky, Gayle depicts a young woman who is not just dealing with the challenges and intricacies of her family's storied history, but also trying to shape her own destiny in a unique way.
Nicky is not just any character; she's talented, motivated, and has big dreams. Her transition from a young lady who once dreamed of wearing a police uniform, representing her family's legacy, to chasing exciting new opportunities in the vibrant city of San Francisco, is a testament to her personal growth and evolution.
But this isn't the first time Sami Gayle has wowed audiences. Many remember her early days on the soap opera, As the World Turns, where she first showcased her acting chops. Her journey didn't stop there. She went on to star in films, and one notable mention is the movie Candy Jar. Through roles big and small, Gayle's acting career has seen continuous development, and she remains an actress to watch as she takes on more roles and keeps impressing her fans.
Steve Schirripa: The Trusty Anthony Abetemarco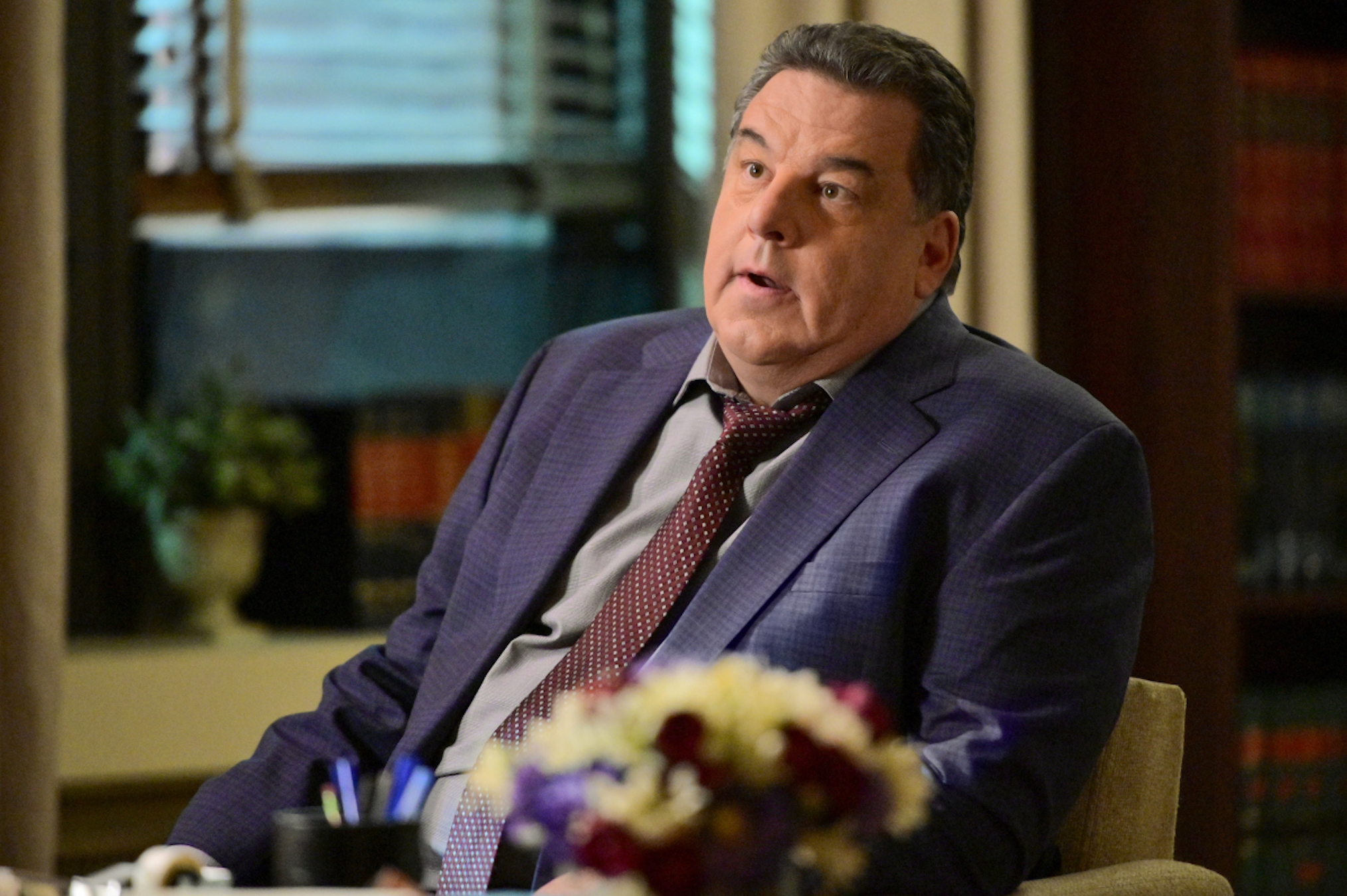 Steve Schirripa is truly remarkable in the way he portrays Anthony Abetemarco, a character who once worked as a detective but is now an investigator for the District Attorney's Office. What makes Anthony so fascinating is his dual nature; he's someone who has a genuine passion for food and enjoys every bite, but on the flip side, he's also someone you wouldn't want to mess with, given his strong protective streak.
This beautiful balance in his character shines even brighter when he interacts with Danny. The two share a bond that's evident in their light-hearted chats and occasional teasing, but beneath it all, there's a deep sense of mutual admiration and respect.
Every actor in the show puts their heart and soul into making their characters come alive. This dedication is one of the reasons why Blue Bloods stands out as a show. It's not just about the police work or the cases; it's a touching story of a family that's intertwined with their dedication to the law, their love for each other, and the legacy they want to uphold. This blend of emotions, challenges, and family ties makes Blue Bloods a must-watch for anyone who appreciates deep, emotional storytelling.
Blue Bloods: A Decade of Family and Duty
The Reagan family is back on our screens, and it feels like welcoming home a beloved family. Over the years, we've watched these characters grow, change, and face challenges together. They've become so familiar to fans all over the world that it's almost as if we're watching our own family's stories unfold. Through good times and bad, through moments of sorrow and bursts of happiness, the Reagans have shown us what true family spirit looks like. Their relentless drive for justice and doing what's right makes them a shining example of hope for many. When we think of strong family ties and a solid commitment to one's job, the Reagans immediately come to mind.
With every episode, the streets of New York City seem just a little bit safer, all thanks to the hard work and dedication of the Reagan family in Blue Bloods. Their deep sense of law, order, and the love they have for each other is what makes them truly special. It's no wonder fans eagerly wait for every new episode. We can't wait to see what new adventures await them, and how each family member continues to make their mark in the bustling heart of New York City, solving one intriguing case after another. Don't miss out; keep watching as we track the epic journey of this unforgettable family.