Bruce Brown joined the Denver Nuggets last season and won the championship. The 26-year-old professional basketball player sure has reasons to celebrate.
After a fulfilling NBA season and his hard work, Brown decided to let off some steam with his teammates. However, things didn't go his way as the 6'4 point guard ended up missing the private jet after a wild night with the boys.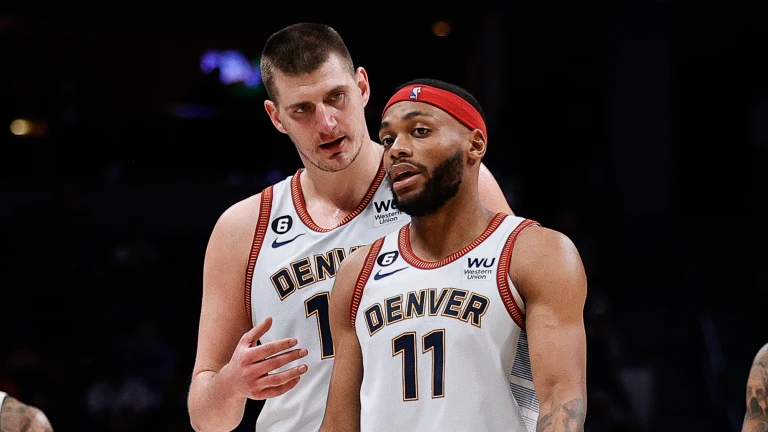 Nuggets' Bruce Brown Blames Nikola Jokic For Making Him Miss His Private Jet
Bruce Brown delivered a powerful performance in his only season with the Denver Nuggets so far contributing to the championship win.
He provided the Nuggets with 11.5 points, 4.1 rebounds, 3.4 assists, and 1.1 steals per game. Brown had 48% shooting contribution from the field and 36% beyond the three-point line during the regular season.
Nuggets won their first-ever franchise NBA championship under the leadership of Nikola Jokic, and the team had a grand celebration.
Brown was recently on Theo Pinson's Tidal League podcast where he spilt some inside scoop from their party in Vegas.
The 26-year-old told Pinson how he wanted to get Nikola drunk but the Serbian player "flipped the script" on him.
"Bro, he had me drinking some Serbian whisky — we were taking shots. So, my goal all night was to get him drunk, right? And he just flipped the script."
Brown added how he didn't realise that Nikola has a "bigger body" and he learned his lesson to never drink with Nikola again.
"He had a bigger body and I wasn't even thinking that. I was taking shot of like some Serbia whiskey and I was finished. I learned my lesson. He's different. Never again."
He told Pinson that he had a private jet scheduled for 8 AM the next morning but didn't wake up until 11:50 AM.
"We had a PJ the next morning at like 8. I woke up at 11:50. I called [CAA Executive Simone Capers] like, 'Can you book me a flight?'"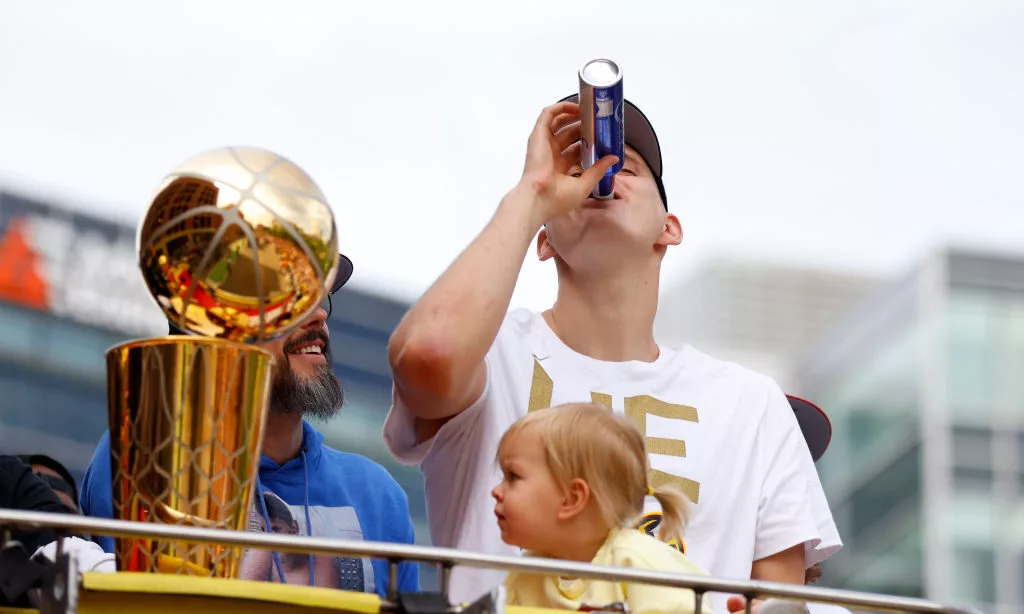 A night after the Finals Parade, Bruce Brown went live on his Instagram where he was completely hungover. He jokingly blamed his hungover state all on Nikola Jokic on the live which went viral.
"I just want y'all to know: Blame this all on Nikola Jokic. This is his fault. This is his fault. No. 15 for the Denver Nuggets, Nikola Jokic. This is his fault."
Bruce Brown was not feeling great after the Nuggets parade 😂😭

(via @BruceBrown11) pic.twitter.com/ryjJVq5gd2

— Bleacher Report (@BleacherReport) June 16, 2023
Despite Bruce Brown's memorable performance with the Nuggets, the NBA champ is moving forward with Indiana Pacers for the 2023-24 NBA season.
Brown will be playing players like Tyrese Halliburton, Buddy Hields, and Myles Turner. Reacting to the deal the Pacers offered him, Bruce Brown was ecstatic to accept the offer. He told his agent,
"Sign it right away. Tell them right away. I'm coming. Im buzzing like I don't like I don't know what to do. Im in shock like two years, 45 and I can't tell nobody this time. It was crazy.