Following the publication of chapter 368, Black Clover Manga briefly paused, and since then, fans have been impatiently waiting for further updates. The wait is officially over, as the makers have announced that Black Clover will return this year. This article will contain every Black Clover Manga update to date.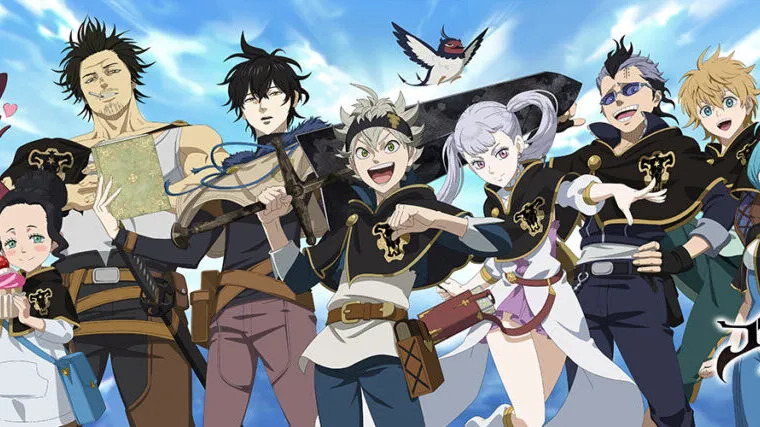 Jump Giga is a quarterly magazine, so here's how i speculate the rest of Black Clover chapter releases will go assuming Tabata has at least 5 chs left:

Ch 369 – Q4-2023
Chs 370 through 373 – 2024
Ch 734 – Q1-2025

A solid 10 year run. Q1 2015 – Q1 2025 pic.twitter.com/Iosbo4hQCU

— Buzz (@buzzishere) August 17, 2023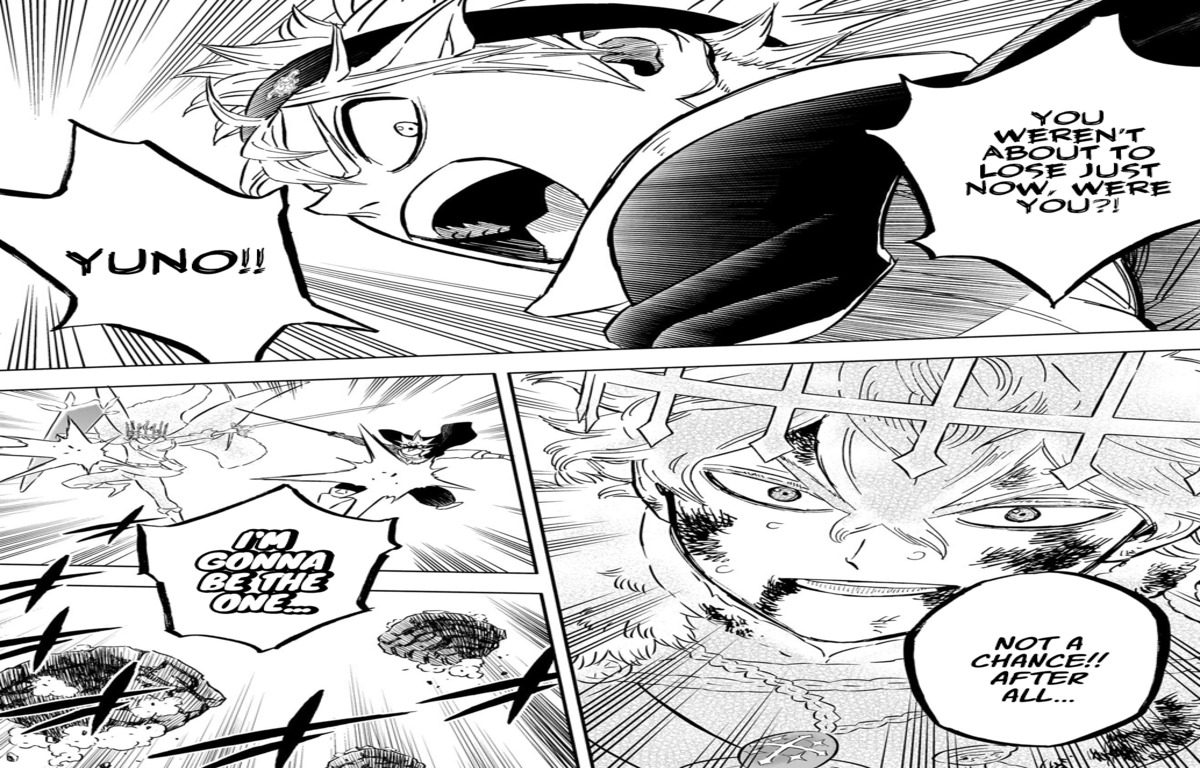 Black  Clover Manga Confirmed Its Release In December 2023
According to Natarī, a Japanese Entertainment News Website, Tabata mentioned in the Weekly Shonen Jump #issue 38 that Black Clover will no longer be featured in the Weekly Shounen Jump Magazine. Instead, it will now be a part of the sibling magazine, Shounen GIGA, starting from Chapter 369 which has been announced for a December 2023 release. Shounen GIGA releases updates every three months, which differs from the previous schedule, and fans are still adjusting to this news.
Black Clover Transfer Announcement in Weekly Shonen Jump Issue #38.

Series published its latest chapter in the magazine this week and will move its serialization to Jump GIGA starting this winter. More details will be announced in the future. pic.twitter.com/oEsenSMJ97

— Shonen Jump News (@WSJ_manga) August 20, 2023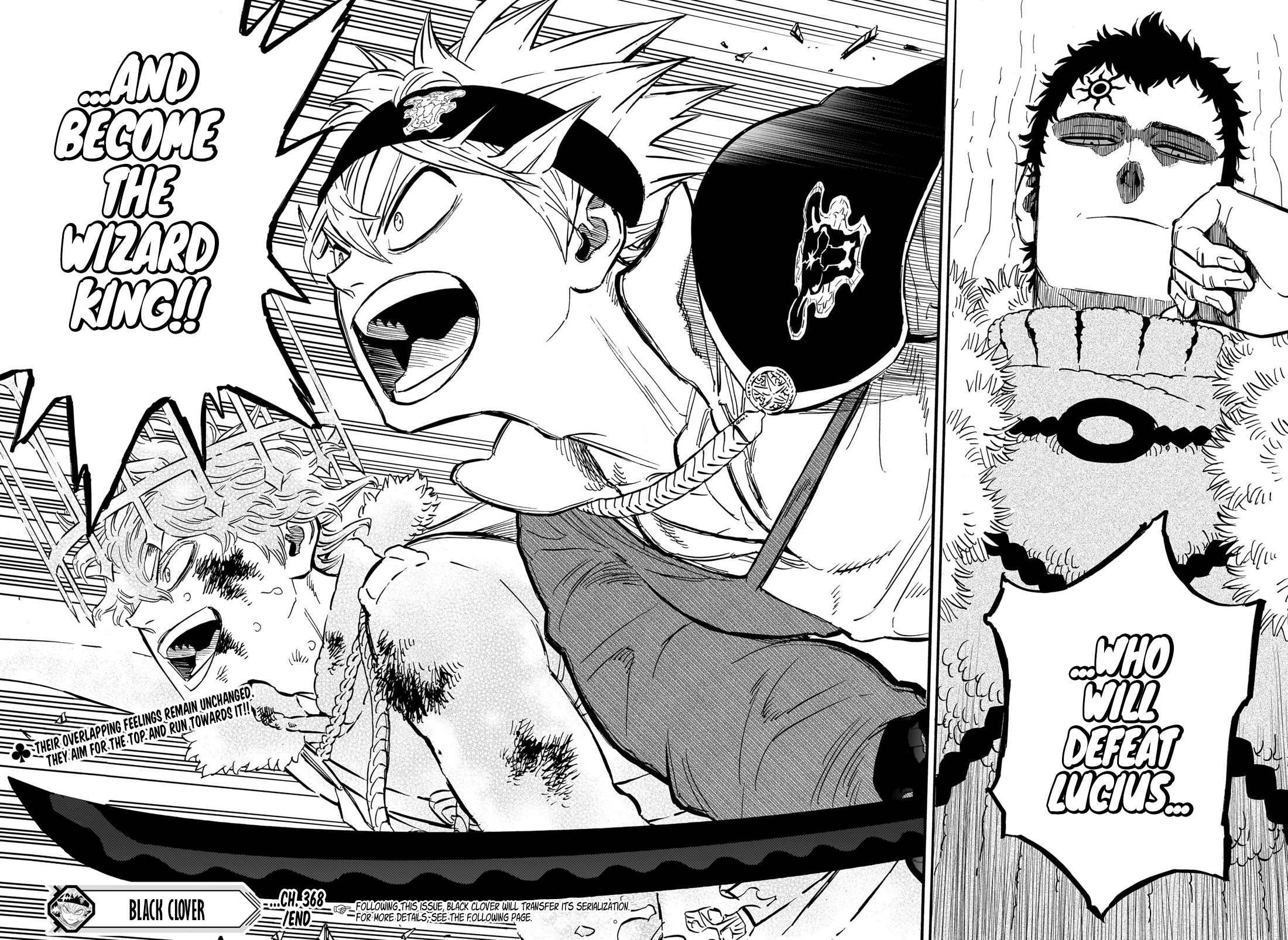 Tabata revealed that he chose this way since it was becoming impossible to match up with the Weekly Shounen Jump's schedule, considering his drawing pace. He feels that by doing so, he will be able to give the audience what they want without compromising his health.
Tabata wrote,
"I'm so sorry for not being able to end the series in Weekly Shonen Jump. But I believe that in GIGA, I will be able to end the series in a manner that matches my current drawing pace and is much better for my health. I will do my best to conclude Black Clover in the most satisfying way possible. I know I am making you wait a little bit, but I promise to return to GIGA in the winter in a powered-up form, so please look forward to reading about Asta's next adventure. Thank you for everything!"
Where To Read The Latest Black Clover Manga?
Viz Media will continue to update the Black Clover Manga, but according to the schedule of Shounen GIGA magazines. Many fans believe the manga is only a few chapters closer to the conclusion, which explains why Tabata chose a quarterly release plan.