Giga Watt which is United States based bitcoin mining firm has declared it bankrupt and stated that the creditors of the organization owe millions to the company.
On Monday, the firm, Giga Watt has filed for bankruptcy in Washington at the Eastern District under Chapter 11.
The firm revealed in the court that it still owes about $7 million from the biggest 20 unsecured creditors. The documents of the same were seen by the CoinDesk.
The firm's creditors include Douglas County which owes the organization over $310000 and the Neppel Electric which is an electricity provider and owes about half a million dollars to the firm.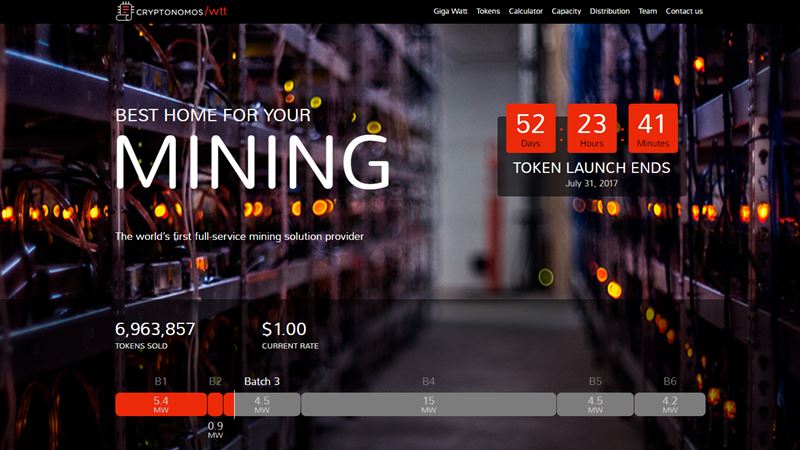 According to the documents of the court, the estimated liabilities of the Giga Watt are between $10-50 million whereas the estimated assets of the company have the value of less than $50,000.
The director of the firm, Andrey Kuzenny who owns more than 10 percent stake of the firm called a meeting on the 18th of the November.
The minutes of the same meeting stated that the organization is now unable to pay its debt and therefore the corporation has thus become insolvent.
The minutes further stated the creditors along with the corporation will be served the best only by the reorganization of the organization as per the 11th chapter of the Bankruptcy Code.

The company Giga Watt was founded by Dave Carlson who was a bitcoin miner. He had the intent to make the industry accessible to the miners who operate at a small scale.
This was to be done with the help of the development of mining pods and also with stable electricity which is also very cheap. The facilities also included a round the clock maintenance.
In order to raise some money, the company also held an ICO (Initial Coin Offering) in the may of 2017 and was successful in raising about $22 million worth of cryptocurrencies.
Source: CoinDesk, BitcoinExchangeGuide
I am an amateur content writer, who is currently pursuing a Masters in Finance from ICFAI Business School. In this highly volatile Business Market, I find no better way to keep myself updated than to write about it and reflect my own thoughts as words.