On December 12, Bakkt, the international exchanges upcoming crypto currency tracking platform will officially launch the pending regulatory approval. Bitcoin is a crypto-currency, which is considered to be electronic cash in form, being decentralized digital currency.
On Monday, ICE announced that in December, Bakkt could actually begin to present physically settled bitcoin futures contracts, thus making the very first crypto-currency related offering which is furnished through the new platform.
The announcement stated that the delivery of one bitcoin that is held in Bakkt Digital asset Warehouse will result from the future contract calls  and that it will trade in US Dollars.
Bakkt is supposed to hold the bitcoins that are backing the futures contract safely in the ICE Digital Asset Warehouse, but only after the sign off of the Commodity Futures Trading Commission.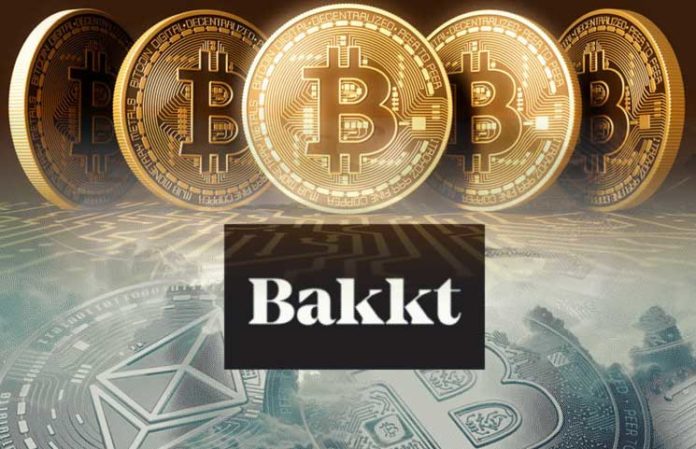 The Chief Executive Officer of Bakkt explained the platform to possess three characteristics which will include consistency, transparency and infrastructure. The consistency will  be with respect to the regulations, transparency will be with respect to the prices- its discovery and offer, whereas infrastructure will be in terms of quality both pre and post for trade infrastructure. She further added that the solution of buying and selling of bitcoins will be either pre-funded or collateralized.
Bakkt is supposed to supply a well regulated and fair ecosystem for all institutional players that desire to get some exposure to digital assets. Moreover, Bakkt unlike its rival platform is offering deliverable futures against the three major currencies that are Euro, USD, GBP while its other rival platforms such as CBOE provide its users with only non deliverable futures for Bitcoins.
Initially the exchange was expected to be launched in November but no immediate reasons have been provided for the postponing of the date to December.
Source: Coindesk.com, Coinagetimes.com
I am an amateur content writer, who is currently pursuing a Masters in Finance from ICFAI Business School. In this highly volatile Business Market, I find no better way to keep myself updated than to write about it and reflect my own thoughts as words.