Taking the past events into consideration which are often a guide to the present, the Bitcoin might be in for a rally in recovery taking short term into consideration.
In the wake of the fall by 10 percent on Wednesday, Bitcoin, which is the leading currency, reported on Thursday an intraday low of $5, 188. The crypto-currency closed unchanged  that day at $5, 580, with the timings as per UTC.
On the daily chart of trading, the current price swing formed a "long tailed doji" candle. This long tailed doji candle is considered to represent indecisive nature of the market.
As the candle came in sight at the lower end of the sell-off, this is indicative of the fact that the indecision is a part of the selling part of the trade. The reason behind this is considered to be a signal toward the bearish exhaustion.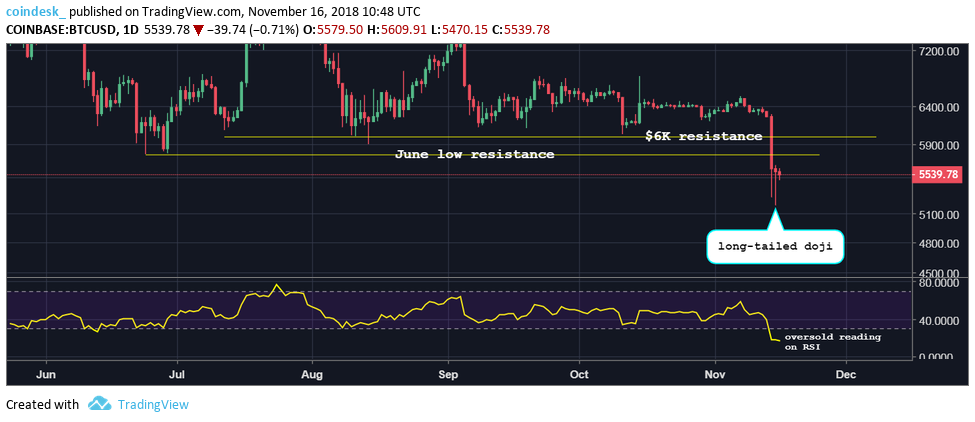 BTC has also witnessed rallies of correction in the days which followed the day on which the long tail candles appeared. This was witnessed throughout the current year which is the more interesting phenomenon.
The most popular crypto-currency, Bitcoin, got a "long-tailed candle" on the 6th of February in the wake of which it rallied to highs in the very next two weeks, reaching $11, 700.
The same pattern was seen in April, when on the 5th "long tailed candle" was created which was soon followed by highs reaching $9900. The similar lines were again continued in June and August.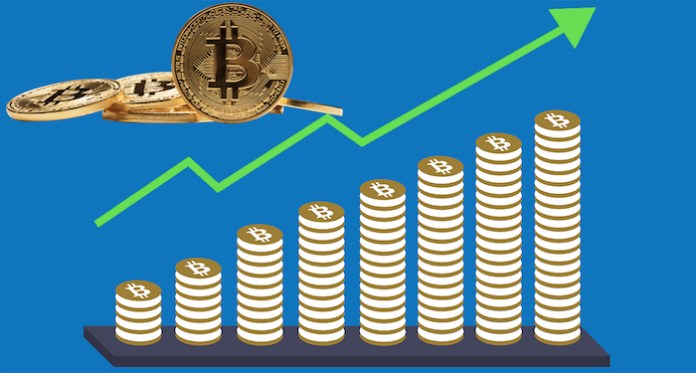 The fact worth giving a notice is that the Relative Strength Index (RSI) had been reporting conditions of sold-out on each of these occasions.
Also that the "long tailed candles" were never put to test or correction the following day but in the wake of the event a lower price high was created by the corrective rallies.
Source: CoinDesk, Express.Uk.Co
I am an amateur content writer, who is currently pursuing a Masters in Finance from ICFAI Business School. In this highly volatile Business Market, I find no better way to keep myself updated than to write about it and reflect my own thoughts as words.