Binance, the cryptocurrency exchange, is finding the next unicorn start up.
A new incubator program will be launched by Binance Labs in Buenos Aires, Berlin, Lagos, Hong Kong and Singapore in the month of March next year. This global expansion by the company will include an offer of 10-week onsite program for the blockchain projects which are at an early stage.
In the next year, the incubation programs of Binance Labs will conclude with 3 week trip to Singapore along with a collective demo day. Out of 500 applicants, eight teams will be selected for receiving $500,000 along with the opportunity to participate in the San Francisco incubator this year.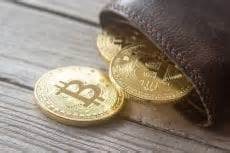 Binance Labs head Ella Zhang said that two more batches will be welcomed by the company next year to San Francisco. Talking of Africa and Latin America, Zhang said,
Those two emerging markets have native blockchain and crypto use cases. So we hope to find teams solving local problems like payments, the instability of local currencies, or remittance problems.
Meanwhile, the Hong Kong program projects are expected to focus n finding solutions for traditional financial sector. Unlike the present year, next year, the teams which are chosen will begin with around $250,000 and then move to Singapore for collaborating across the board. The quantity and quality of the applicants will help to determine the teams which will be selected.
The program aims at fostering a community of builders which will include high quality token projects so that their assets could be listed on the exchange. Further, the teams will also get an opportunity for promoting their services and products through the platform of Binance once they graduate from the program.
Zhang said that some of their enterprise solutions will be adopted by Binance as their clients.
Source: Coin Desk and Best Crypto Tools