In his Boston-set heist picture "The Town" (2010), director Ben Affleck claimed he passed on Matt Damon because the project lacked the necessary funding.
On "The Bill Simmons Podcast" on Wednesday, the two talked about their 40 years of friendship as well as their most recent collaboration, "Air," which Affleck directed and in which they both star.
Although the two are well-known for their joint efforts, such as "Good Will Hunting" (1997), for which they received an Oscar for best original screenplay, Damon admitted that he is a little frustrated that Affleck hasn't contacted him for any of his other films up until this point.
When asked by Simmons if there were any of Affleck's projects that he would have loved to have been a part of, Damon responded, "Well, he didn't ask me to be in 'The Town'."
He stated, referring to the part of the impulsive criminal Jem in the film, which later earned Jeremy Renner an Oscar nod for best-supporting actor in 2011.
According to Affleck, the actor was making so much money at that time in his career that it was impossible to obtain him for the role.
Let me tell you the truth. We couldn't even come close to paying for Matt Damon, he admitted. "Matt Damon would have cost as much as the film," you know what I mean.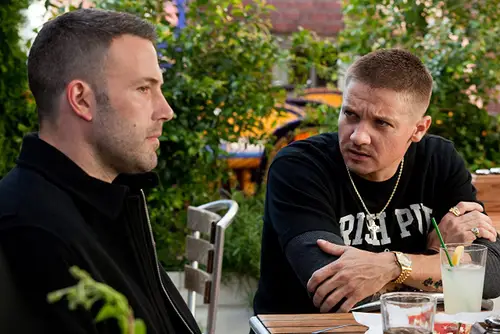 Simmons inquired if that was accurate, and Damon laughed and replied, "Back then, yeah."
Damon claimed that he "was doing really well" as a result of his part as an amnesiac spy in the wildly popular "Bourne" franchise.
Damon received $10 million for his performance in "The Bourne Identity" (2002) and $26 million for the sequels "The Bourne Supremacy" (2004) and "The Bourne Ultimatum," according to Forbes. (2007). The actor received an additional $25 million for "Jason Bourne" (2016), bringing his total earnings from the four movies to $87 million.
According to Box Office Mojo, "The Town" had a $37 million production budget.
In another segment of the podcast, Damon expressed his desire to play the lead in "Argo," another movie directed by Affleck.
He didn't ask me to star in "Argo," where I might have dominated the major role, but he took it for himself, the actor claimed.
"Could have, yeah, but I would have made less money," Affleck retorted.