Banco de Oro, legally known as BDO Unibank, Inc., recently bewared its clients of emails which are phishing in nature with a "verify now" link.
On Thursday, in a Facebook post, said that it would be taking all possible measures to avert the phishing, and has warned its clients that they should be cautious in providing their personal as well as financial information through any emails. It further stated that it would also take all the necessary steps to thwart the impact these phishing emails produce.
The links in the emails when clicked lead the bank's client to a page which appears to be the Internet banking website or login page of the bank, while some of the minks are also known to generate pop-up windows which request the clients for their personal and financial information which is confidential.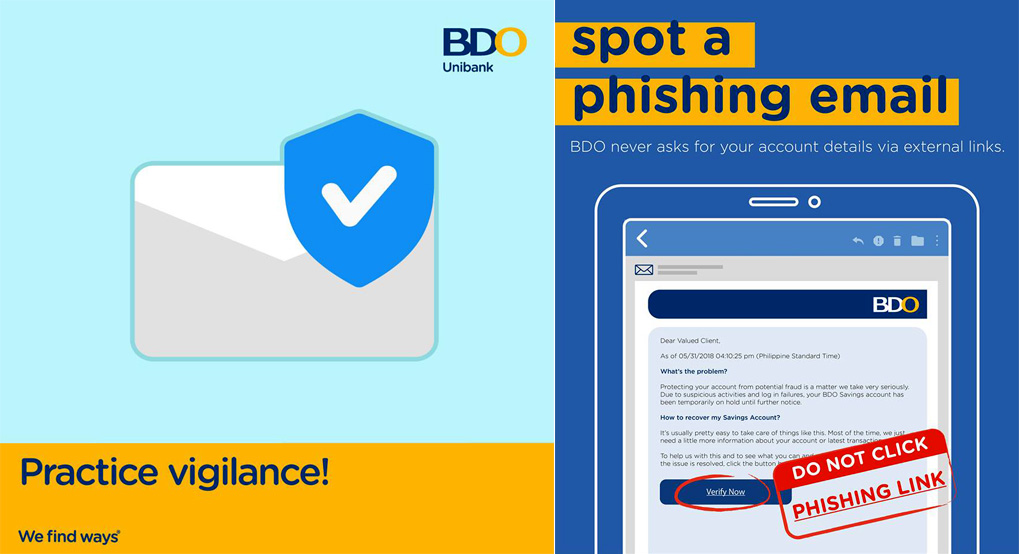 The bank further stated that to change passwords of their accounts, bank would never request their clients to via emails and would instead use a better medium for floating such important information.
The bank also said that to change their Internet banking passwords, the client will have first have to successfully login to the BDO online banking site which is secure, instead of some other website and the process will be continued from thereon.
The bank has also requested its customers to keep an eye of such emails which contain links that would redirect them on clicking the "verify now" option to a new and completely different website.
Karl Angelo N. Vidal from the BDO bank has advised the customers to personally type the address of the website or the concerned URL in the address bar of the browser in order to get access to the desired website.
Source: Cbn, Bworldonline
I am an amateur content writer, who is currently pursuing a Masters in Finance from ICFAI Business School. In this highly volatile Business Market, I find no better way to keep myself updated than to write about it and reflect my own thoughts as words.