Atlanta Hawks' Trae Young is considered one of the best playmakers of the young generation. If he is put on the market, it would be interesting to see the price tag the Hawks will put on their young prodigy. Some will question, and some will justify the value of the young star.
Young is brilliant at playmaking, but he loves to keep the ball and dominate the game; this might hinder the participation of other players on the floor. Along with that, Trae struggles at defending, which makes it hard for us to determine his value. The Hawks might trade him this season and here are 3 teams that are keenly interested in him!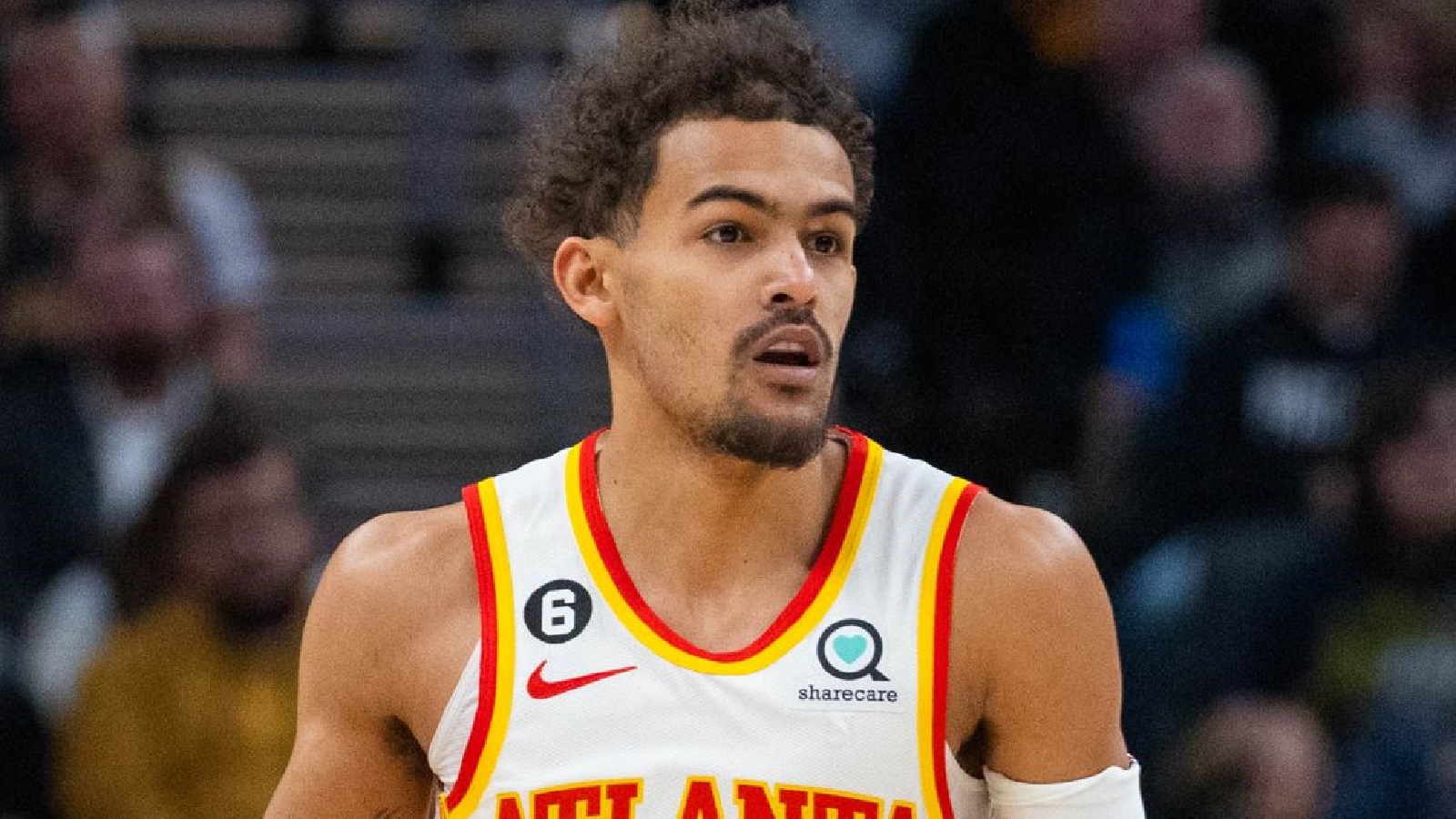 Trae Young to the Miami Heat?
Miami Heat is the name most heard this offseason after Damian Lillard made his request to the Blazers for his trade. They are expected to land Damian as well but it's a messy situation, and they would fancy an alternative if they fail to get Damian. Even if they get it done, they can make changes and Trae can become a huge upgrade at the point guard position. The Heat have the assets, and they would love to strengthen their offense.
Trae Young on his podcast:

"You never know, the next day something crazy can come out, a big trade can happen, and who knows we could be the next team to get something." pic.twitter.com/0UsnmQQD7R

— . (@GTJGotNext) July 14, 2023
Trae Young to the Utah Jazz?
The Utah Jazz is a strong contender for signing Trae since they have a lot of young and old assets which would be enough to make a lucrative package and add Trae in their roster. The amount of draft capital they are left with strikes out any doubt about their capability to sign him. They have the players who'll do well alongside Trae Young and fit well with his playing style. But his ball dominance might be a hurdle they would not like to cross.
Trae Young expects to get the proper respect when he wins a championship

"I don't even stress over it no more. I know the real ones get it. I feel like for me, once I win a championship, it'll even open up more eyes to what I've really done. Especially to some of my peers that… pic.twitter.com/Zb5QrW8Upp

— NBACentral (@TheDunkCentral) July 15, 2023
Trae Young to the Boston Celtics?
The Celtics have offered Jaylen Brown enough money, and it's highly unlikely that he would leave, but he hasn't extended his contract yet. They would be looking for a backup. If things go south, they might trade him for Trae Young.
Trae's future is yet to be decided, but if he leaves, these 3 clubs are favorites to sign him. We'll keep you updated.