The journey of life comes to an end someday. It breaks your heart when you have to say goodbye to your furry-buddy. A popular German artist, Jenny Hefczyc, who goes by the name Jenny-Jinya online recently shared a bittersweet comic.
She depicts the emotional struggle one goes through when he/she has to take a pet to the vet to put him\her to rest. To be with your dogs in the last moments are difficult yet very special. The bond would make any animal lover's burst into tears.
Take a deep breath before you scroll down. Also, share your stories and thoughts in the comment section below about a similar situation in your life.
"As someone who has loved animals all her life, I naturally had to let many go at some point. I also often take in sick and injured animals, not all of them make it. I always stayed with these animals until the end because it felt natural, like the right thing to do," Jenny told Hiptoro. "But then a heart-moving letter from a veterinarian went viral, who also asked not to leave pets alone in their final moments. This made me feel additionally confirmed and I wanted to draw about it even more."
Jenny created another comic that is very powerful emotionally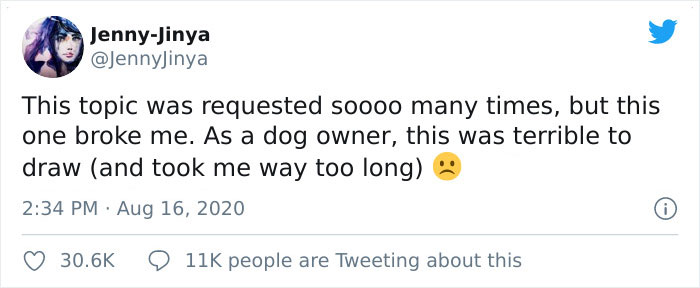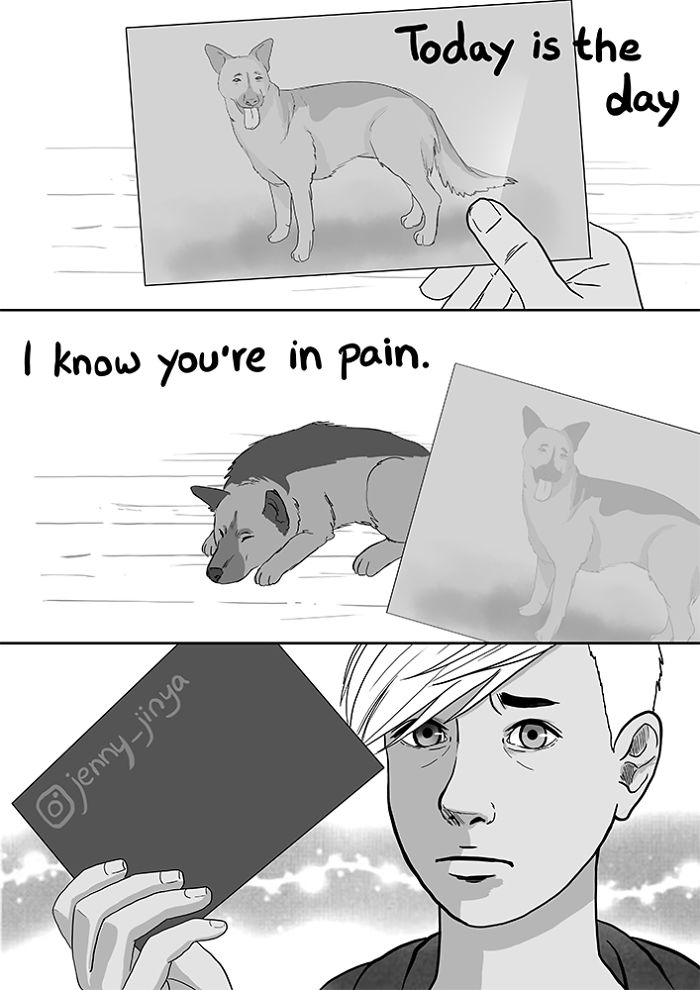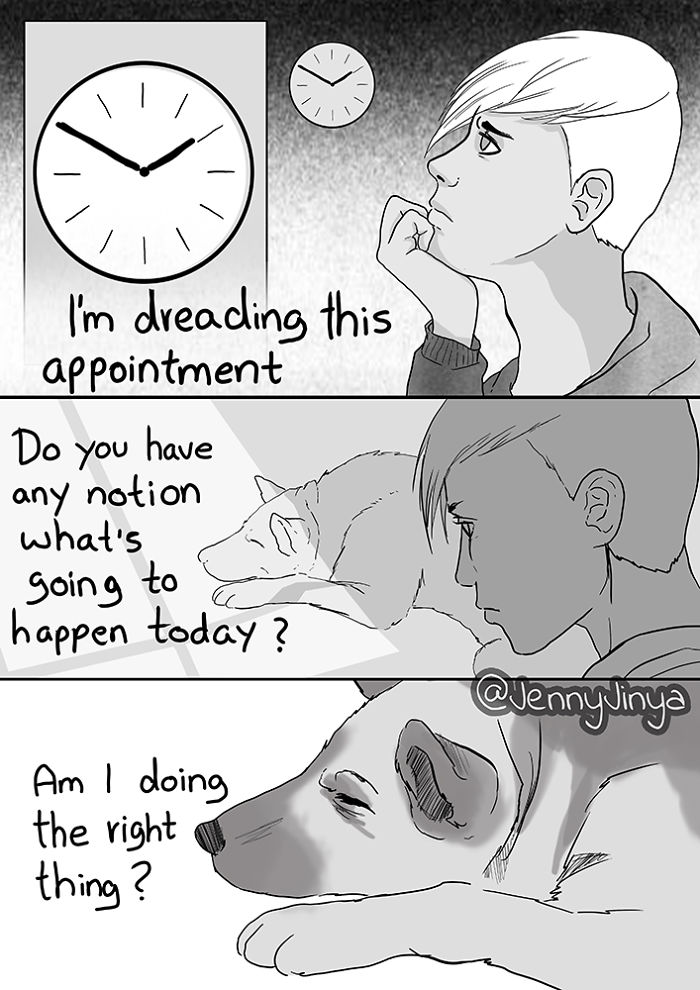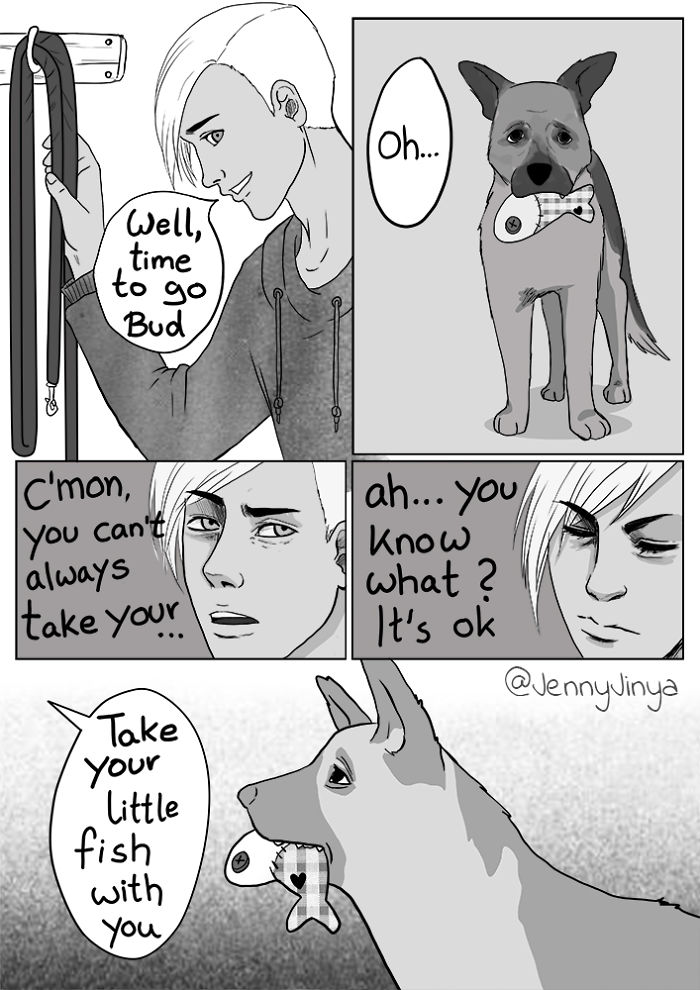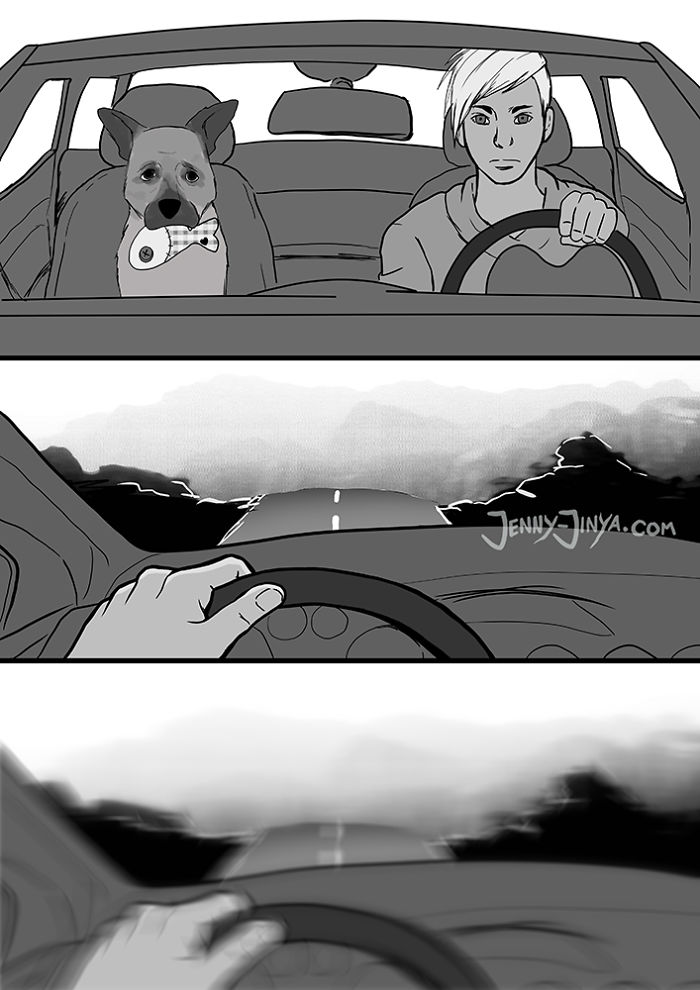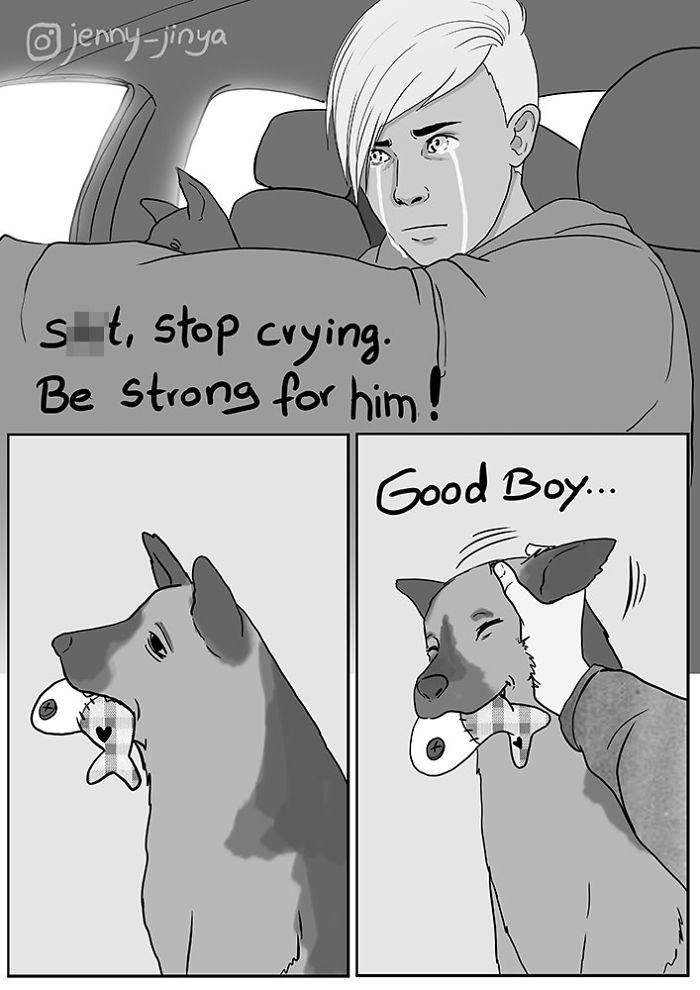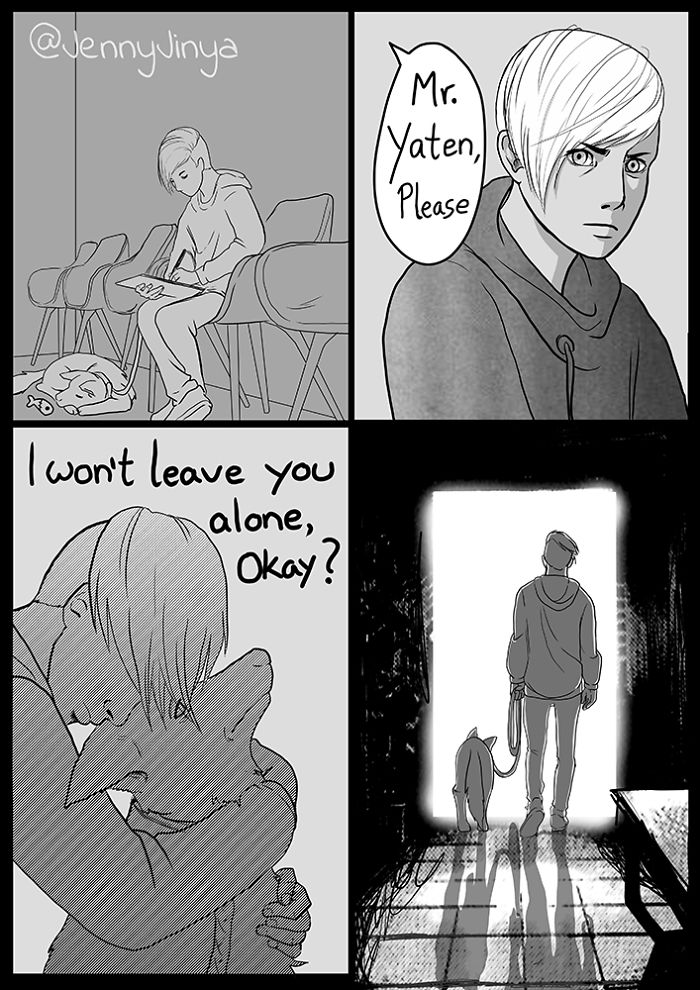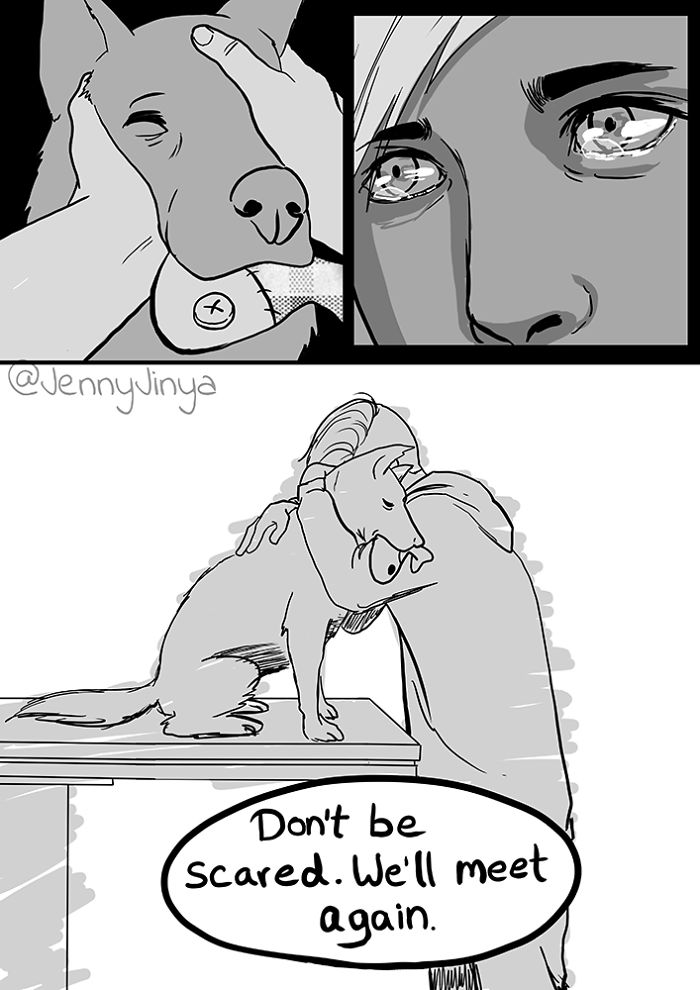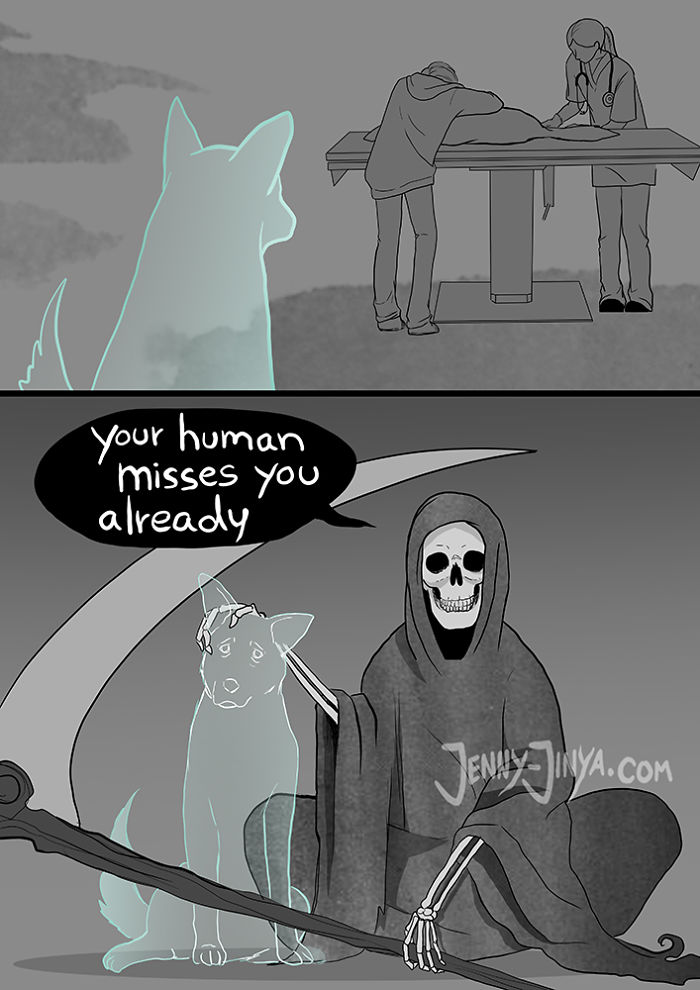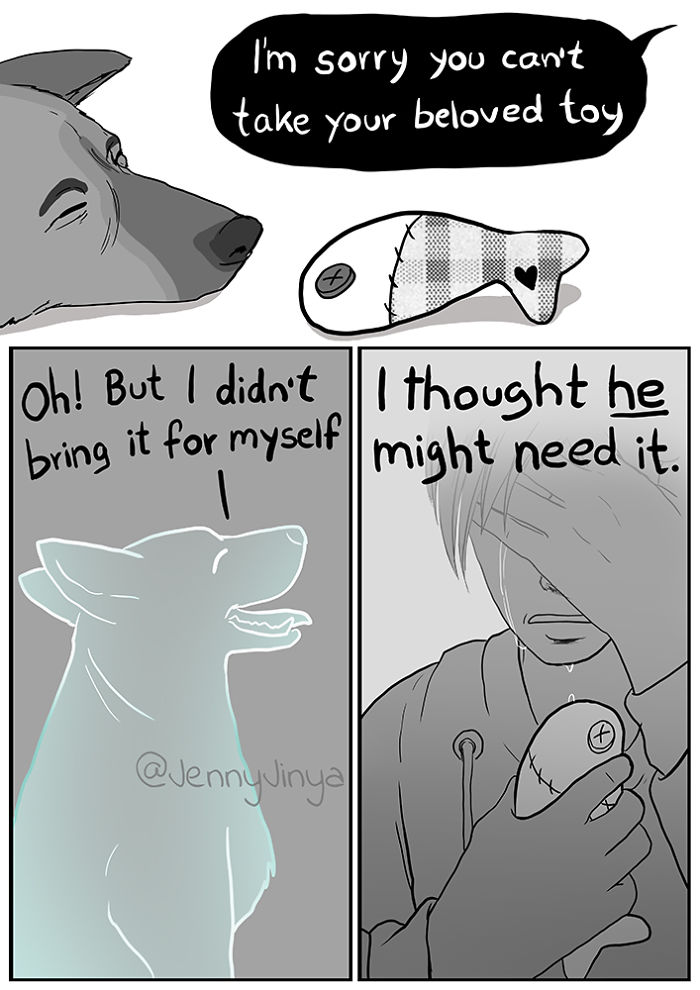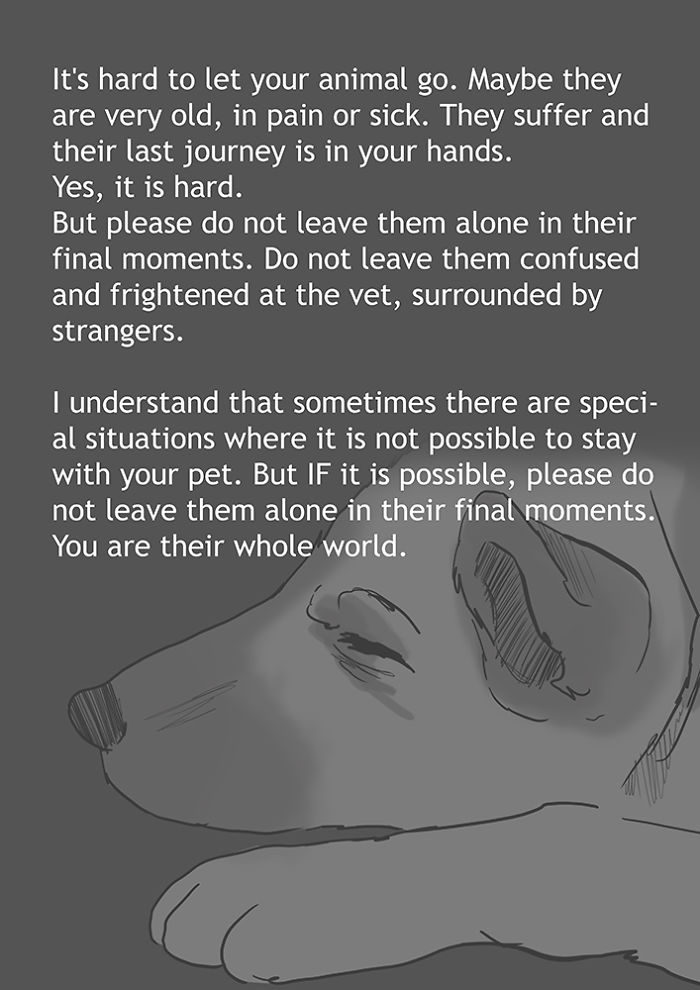 Give your pet one last great day
Jenny told us that this comic took longer than usual to complete, "I saw my own dog in this comic and it was often incredibly difficult for me. I was rarely so relieved that a comic was finished. But I wanted this topic to be talked about more."
She also said that we must do everything to make their last day in our lives special, "Let it see its friends again, let it eat its favourite food. Let it know it is loved above all else. And then escort it to its last stop, make sure that the last voice it hears is yours."
The artist's comics are reaching more people day by day and emotionally connecting with them Her Instagram followers have risen from 74k in February to 344k in mid-August.
Jenny has always wanted to be an artist
Jenny told us that she has been obsessed with drawing for as long as she can remember. "I picked up a pencil when I was a kid and I never stopped scribbling. Yeah, I always wanted to be an artist. I wanted to tell stories and create worlds," she told us all about her love of art.
She shared further that she has to take breaks and think about the ideas for her next comic.
"Many small artists are frustrated that they have not yet developed their own style or have not yet found their niche. But that's okay. That's something that cannot be rushed," Jenny gave other artists some advice about finding their own unique styles. "It sounds weird, but let your artistry speak out. Finding your own style and niche is something that takes time to develop. There's simply no shortcut."
People thanked Jenny for her comic and agreed with her message that owners should be with their pets in their final moments