Are you a cat or a dog person? Well, no matter what you like the most because we think that both these precious furry angels deserves all the attention and love. Hopefully, a Chinese artist known as Xuedaixun also thinks the same. He is a popular and highly talented artist who is known for his skills. He also has a vast gallery on DeviantArt where he has pictures of adorable cats and dogs. 
Now, you might be wondering what's so great about it, right? So here's the answer. What Xuedaixun has done is that he has turned these furry angels into characters typically found in Chinese comics known as manhua. That's so cool, isn't it? And the best thing is that each illustration is crafted replica and it beautifully captures the mood, color, and pose of the original picture. OMG!
Scroll down to have a look at these stunning pictures yourself.
1.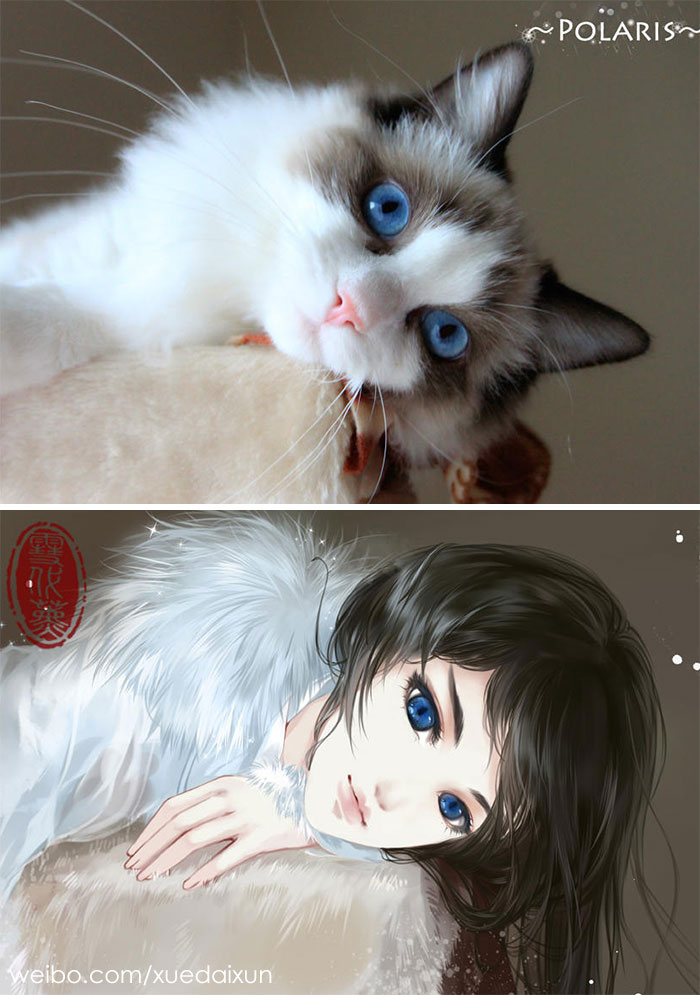 2.

3.

4.

5.

6.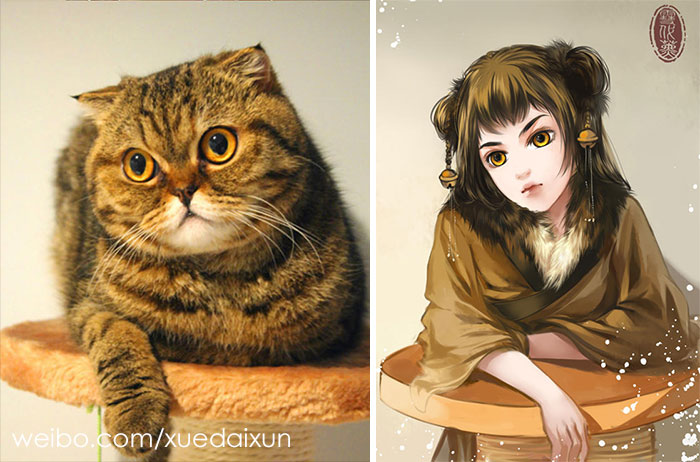 7.

8.

9.

10.

11.

12.

13.

14.

15.

16.

17.

18.

19.

20.

21.

22.