We all are a sucker for great green scenery, aren't we? Of course, we are. But Victoria Rose Richards has taken this love to a different level. She is a self-taught embroidery artist and creates beautiful embroideries.
Can you guess what these stunning embroideries are inspired by? Oh, yes, these are influenced by aerial views of British landscapes. OMG! Like can you imagine imitating such a beauty on a piece of cloth? No, right? But this young lady has done it and no one can do it better than her.
When we talked to Victoria, she said "around June of last year, she was doing a Color Series where she was creating landscapes in each color of the color wheel and found herself getting stuck on the green one".
"As I was thinking of ideas, I was looking at the fields opposite my bedroom window. And I wondered, how a top-down view of fields and trees would work out for it!". "I did the first piece and fell right in love—I already had an interest in aerial views and I felt like I'd found my thing in this!"
Scroll down to see her stunning masterpieces.
P.S. You will like 'em all, we promise.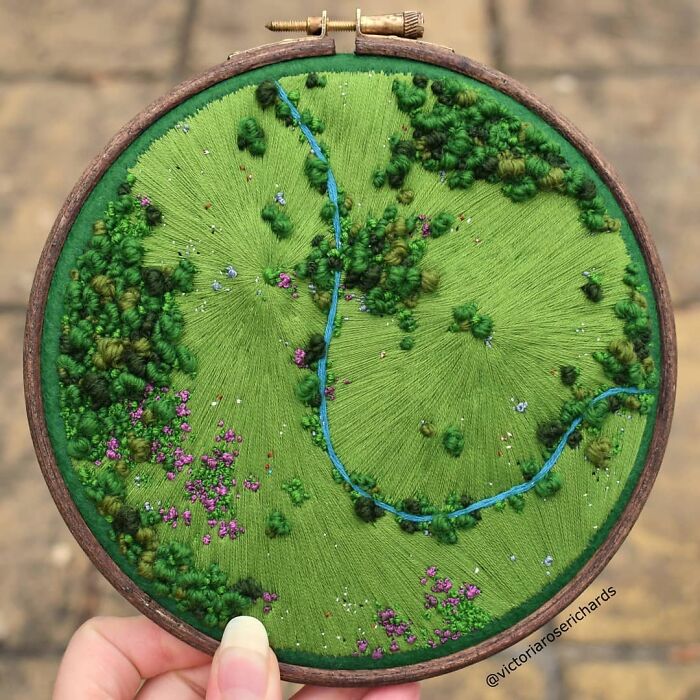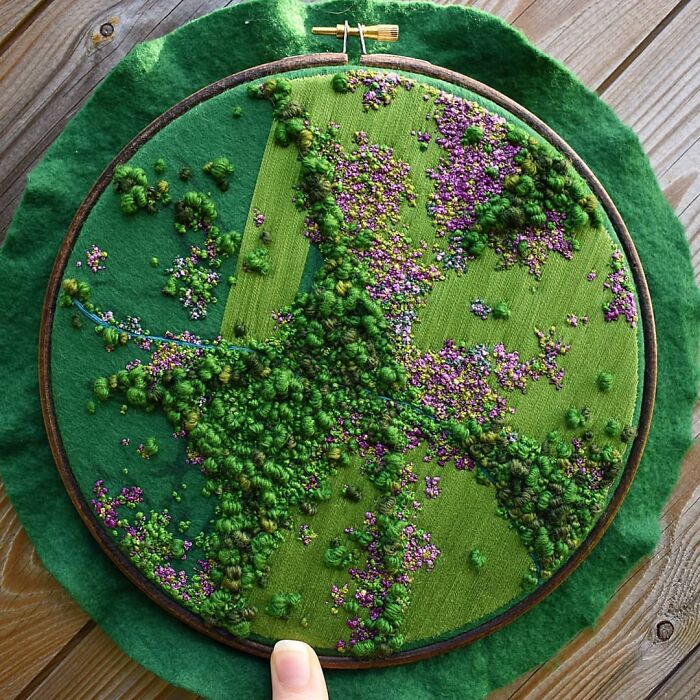 "I like to make my pieces as bright as possible. So I like to use strong, rich colors even if in a real-life landscape, they'd be dull." "I like to think of my art style as an optimistic one!"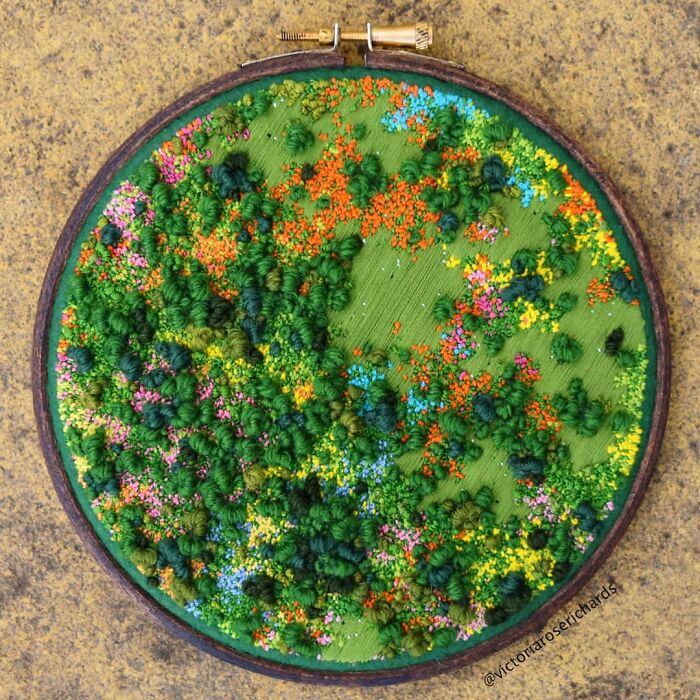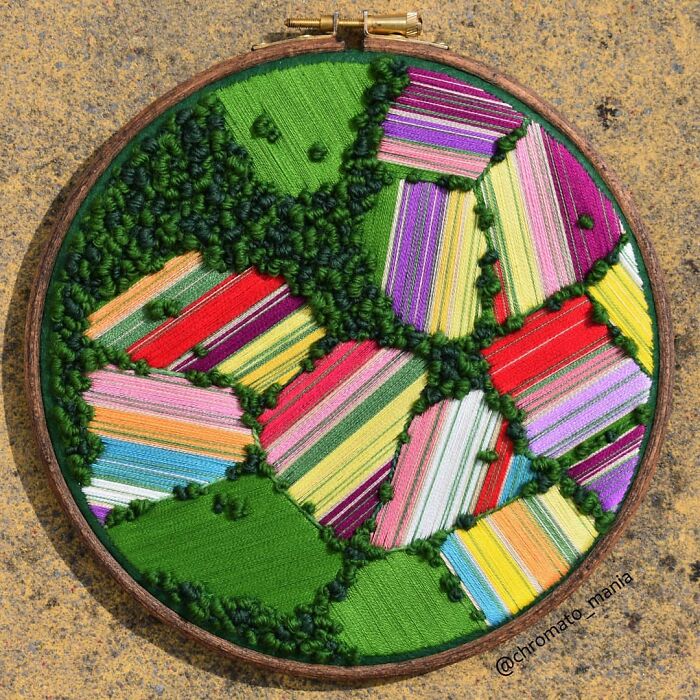 Victoria further said that "for example, a tree can be a big, fluffy French knot, but the sheep next to it a tiny white speck. Some details I add in are hardly visible in the photos!"