Arnold Schwarzenegger's Competitive Drive
Arnold Schwarzenegger's journey to conquer America is a remarkable story. He rose from being a truck unloader in Transylvania to becoming the greatest bodybuilder of all time, winning the Mr. Olympia title seven times. Schwarzenegger also became a successful actor and arguably the most popular action star in history while starring in family-friendly comedies like "Kindergarten Cop" and "Jingle All The Way." He even found time to marry into the Kennedy family and become the governor of California.
Schwarzenegger is highly competitive and does whatever it takes to get ahead. He is known for his trolling and prankster side, which he often showcases in harmless pranks and teasing of his co-stars. However, his trolling also extends to his rivalries, which often leads to him trying to sabotage others. One of the most impressive tricks he pulled was on his longtime rival Sylvester Stallone.
Schwarzenegger's Trolling
Although Schwarzenegger is charming in public, he is worryingly adept at playing mind games. In 1977, George Butler's "Pumping Iron" documentary put the aspiring actor on Hollywood's radar. It showcased Arnie's competitive drive in surprisingly candid moments, including when he can't stop talking about orgasms.
Throughout the documentary, Schwarzenegger puts on a masterclass in manipulation and generally psyching out his competition, especially in the case of fellow competitor Lou Ferrigno, who would eventually be cast as the Incredible Hulk over Schwarzenegger.
Schwarzenegger continued this trend of trolling, and his most significant rivalry was with Sylvester Stallone, his chief competitor for the most considerable action hero of the 20th century. During the '80s and '90s, Stallone and Schwarzenegger were highly competitive, consistently outdoing the other regarding box office earnings, physical appearance, and how many people they killed on-screen.
Tricking Stallone Into A Flop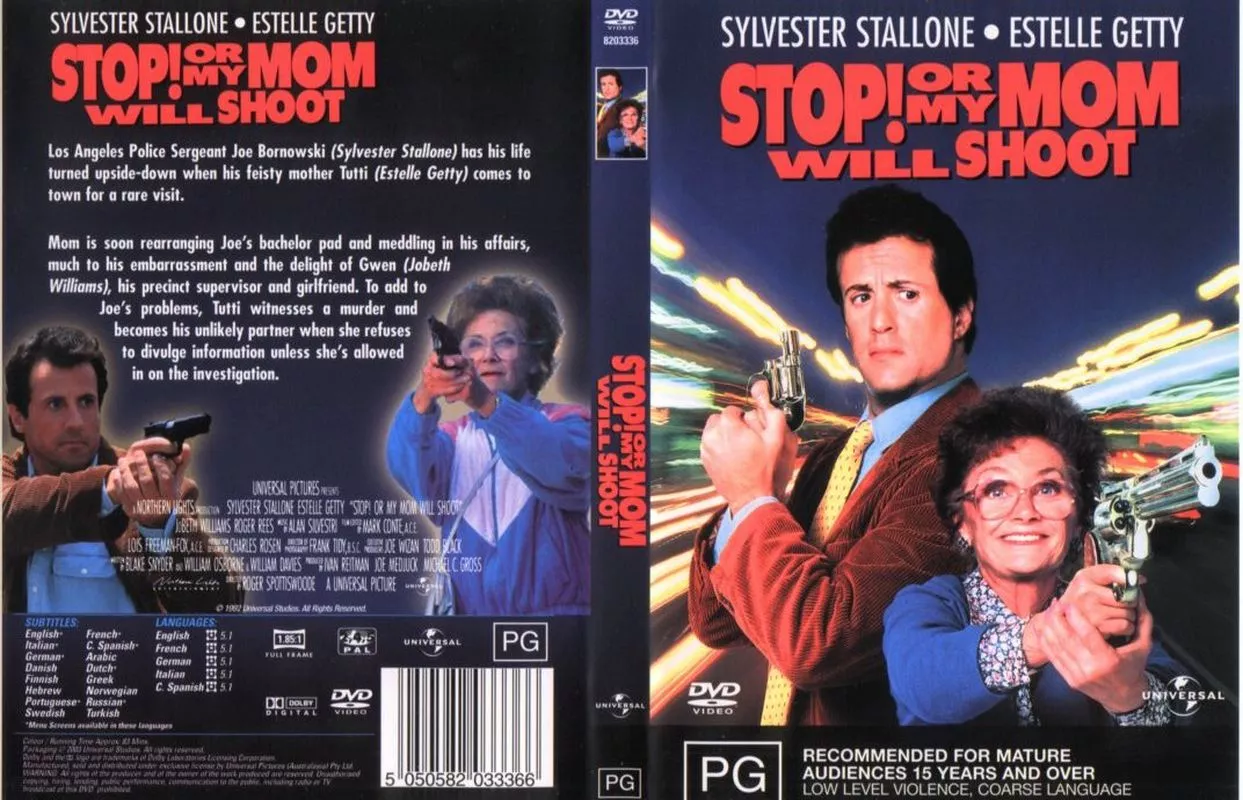 Despite their eventual reconciliation, their protracted competition genuinely brought out the best of Schwarzenegger's trolling. Perhaps his finest moment was tricking Stallone into starring in a film he knew was a dud.
In an infamous moment of Machiavellian brilliance, Schwarzenegger managed to orchestrate Sylvester Stallone to star in "Stop! Or My Mom Will Shoot," a film Schwarzenegger knew was terrible. Schwarzenegger pretended to be interested in the role and called Stallone, telling him he was also interested in the project.
Stallone later said in an interview with Ain't It Cool News, "I heard Arnold wanted to do that movie and after hearing that, I said I wanted to do it. He tricked me. He's always been clever."
FAQ
What is "Stop! Or My Mom Will Shoot"?
"Stop! Or My Mom Will Shoot" is a 1992 comedy film starring Sylvester Stallone and Estelle Getty. The film was a commercial and critical failure, with Stallone admitting it was "maybe one of the worst films in the entire solar system, including alien productions we've never seen."
What did Arnold Schwarzenegger do to trick Sylvester Stallone into starring in "Stop! Or My Mom Will Shoot"?
Schwarzenegger told Stallone that he was interested in starring in the film, knowing it was a terrible script. Thinking that Schwarzenegger was trying to steal the role from him, Stallone quickly agreed to star in the film instead. Schwarzenegger later revealed that he was never interested in the movie and only wanted to trick Stallone into taking the role.
Did Sylvester Stallone and Arnold Schwarzenegger ever reconcile?
Yes, Stallone and Schwarzenegger eventually became friends and have appeared together in several films, including "Escape Plan" and "The Expendables."
What other rivalries has Arnold Schwarzenegger engaged in throughout his career?
Arnold Schwarzenegger has had several rivalries throughout his career, including with Lou Ferrigno during the bodybuilding competitions featured in "Pumping Iron." He also competed with Jesse Ventura during the filming of "Predator." However, his most significant rivalry was with Sylvester Stallone, as they competed for the title of the most considerable action hero of the 20th century.
Did Arnold Schwarzenegger ever play mind games with his competitors?
Schwarzenegger has admitted to playing mind games with his competitors while filming "Pumping Iron." He also played a harmless prank on Jesse Ventura while filming "Predator."
Source: SlashFilm