'The Simpsons' will see one character less in the future episodes as the show is removing Apu Nahasapeemapetilon following controversy over racial stereotyping.
'The Problem with Apu' documentary that was released in 2017 was the root of this controversy. Hank Azaria will now voice one less character for 'The Simpsons'. Apu Shankar held a campaign earlier this year for solving the ongoing Apu controversy hoping that Fox would produce the script.
In a recent interview, Adi Shankar announced that Apu will no longer be the part of The Simpsons. He said that the news of dropping the character of Apu is confirmed and it is necessary for avoiding the controversy. The character of Apu will be dropped altogether and no big deal will be made out of it.
Matt Groening in his response to the controversy said that he was really proud of the show. Nowadays, people just pretend that they are offended by everything.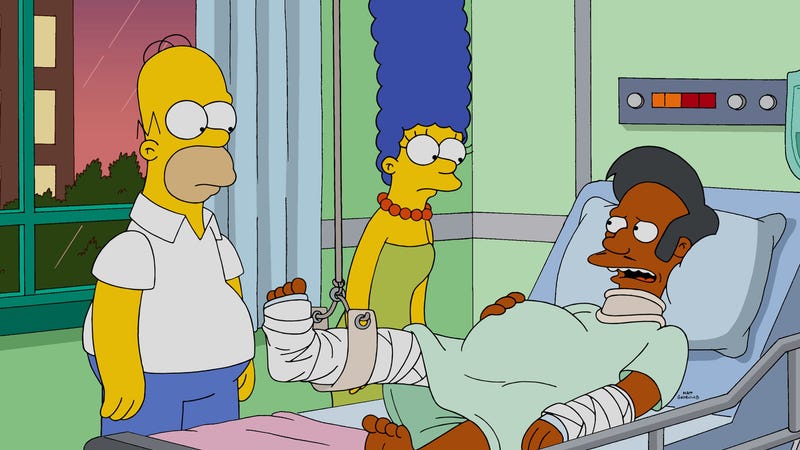 Shankar felt that removing Apu is not right as the show is based on cultural commentary. If you are not brave enough to comment on different cultures, then the show is about cowardice. He added that it's a massive step that is taken sideways. The main goal of art is to solve the issues instead of ignoring them and bring people closer and help understand each other better.
Shankar also argued that the crowd sourcing the script by him wasn't meant to attack anyone and praised the script by calling it authentic and clever. The script was written to raise Apu from a store owner to a thriving businessman of Springfield. It will also involve other significant Indian Americans highlighting the importance of individuality and diversity. He has plans to produce it on his Bootleg Universe YouTube page.
Source: COS, DNA India