Apple vs Android is a fierce rivalry in the smartphone markets. While the general consensus is that Apple innovates and Android follows, it is all set to change this year. Apple iPhone 2019 vs Android is a rivalry renewed. This time, for a change, the iPhone is expected to copy a feature from Android!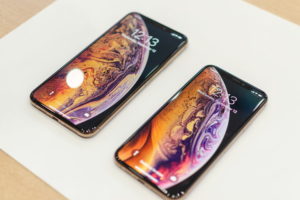 It is being speculated that at least one of the iPhone 2019 variants will feature a triple-camera. Moreover, a USB Type-C port may soon be seen on an iPhone device!
iPhone 2019 to Feature Triple Cameras?
Early speculations point out that in 2019, Apple, for the first time, would introduce a triple-camera setup in at least one of their smartphones. This is most likely to be the successor to 2018's iPhone XS Max and will be Apple's top-tier iPhone in 2019.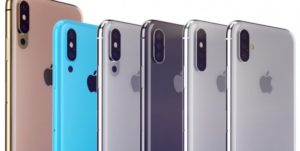 We know what the two cameras are for, as we've seen in the past few iPhones, the third camera, however, will help provide a wider field of view. In the past, we have seen this in several Android smartphones. Even Samsung, among the fiercest of Apple rivals has already introduced this in their A8 smartphone. Even the Samsung Galaxy S10 is expected to sport a triple-camera setup.
iPhone 2019 to drop the Lightning Port? 
Introduced in 2012, Apple has been using the lighting port for quite a long time now. Reports are now pointing out that the company might drop it in favour of the USB Type-C port.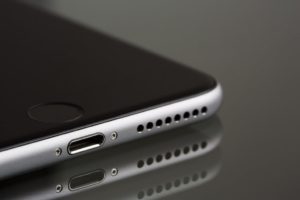 If the company does do this, it would be a major shock as this would clearly mean that Apple is following Android. Over the past few years, a large number of Android phones have moved to USB Type-C from the traditional Micro USB port. It would be interesting to see if one of the iPhone 2019 variants actually offers this feature.
Apple iPhone 2019 vs Android Smartphones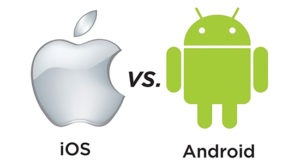 While nothing is set in stone right now, these speculations all point out at one thing – Apple wants to up their game. Already facing
a decline in iPhone sales
, Apple, for the first time in 18 years, finds itself in trouble. It appears that Android has an edge in the Apple iPhone 2019 vs Android battle.
Source:  Cult of Mac