Apple iPhone 12 Pro will be the best smartphone that will come out this year with a lot of cool new features. The iPhone 12 Pro could easily be the best selling smartphone as it will contain every feature of iPhone 12 Pro Max and will come in the perfect size and price over the regular iPhone 12.
Though supply chain is improving, the iPhone 12 will still likely be delayed.

Prototyping for iPhone 12 isn't even done yet. It requires execs from Apple travel to China, and due to travel bans, they haven't been able to finalize.

Expect iPhone 12 in Oct/Nov

🧻🧻🧻🧻🧻

— Jon Prosser (@jon_prosser) March 24, 2020
One of the latest concept videos shows the new iPhone 12 Pro sporting features such as Promotion XDR display and Powerdrop charging. There are also rumors that Apple could be forced to delay the production of the iPhone 12 over the Covid-19 pandemic as the viral outbreak has affected the whole world.
Apple iPhone 12 Pro New Features and Rumors
Apple iPhone 12 Pro concept video shows a 6.1-inch or 6.7-inch Super Retina display with ProMotion XDR at 120Hz refresh rate and TrueTone. It means that the 2020 iPhone will have a better resolution and enhance the user experience when someone looks at the phone content. The Powerdrop feature in the iPhone 12 Pro will allow the device to transfer its battery charge to other Powerdrop capable devices.
This could be the final design of the iPhone 12 Pro. What do you guys think and what color would you get? pic.twitter.com/JBQvuUjFyk

— Apple Hub (@theapplehub) March 25, 2020
The new iPhone 12 Pro will also have the LiDAR scanner which will improve the AR features and allow the smartphone to augment the surrounding reality into a 3D interface. Apple iPhone 12 will be powered by the latest and most powerful A13 chip and also have 5G network support providing the highest internet rates.
Apple iPhone 12 Release Date and Covid-19 Delay
Apple iPhone 12 release date could be delayed as the Coronavirus pandemic has closed production factories all over the world. The Chinese factories working on iPhone production are closed since the last few months and even no outsider is allowed to visit the country. The Cupertino based tech giant is trying its best not to delay the iPhone 12 launch but it all depends on the Covid-19 outbreak and how much time it takes to contain the pandemic.
[fvplayer id="3071″]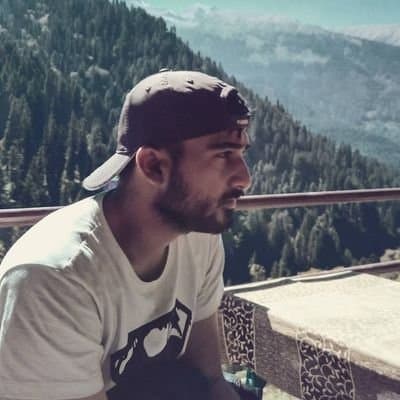 A journalist passionate about entertainment, pop culture, anime, gaming, and celebrity news: with years of experience in writing and reporting, I love to delve deep into the latest trends, information, and controversies surrounding entertainment and celebrity culture. Whether you're a die-hard gamer, an anime fanatic, or love to keep up with the latest celebrity news, I've got you covered.