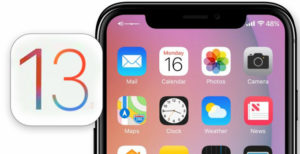 The Apple iOS 13 update is all set to be Apple's gen-next operating system for their smartphones and tablets. The company is expected to bring out improvements to the user interface as well as bug fixes with the new iOS. While Apple hasn't confirmed the fact that iOS 13 will come out later this year, given the trend of the past several years – this seems like an obvious guess.
Let us take a closer look at iOS 2019 and what we expect from it. We shall also be taking a look at the Apple iOS 13 release date as well as the new features it brings out.
6 Things to Expect from Apple iOS 13 Update
Here are five expectations that we have from this upcoming upgrade to the iOS
Dark Mode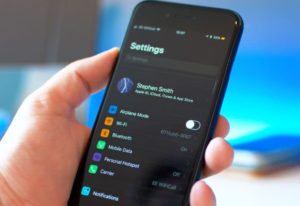 One of the biggest expectations of the iOS 13 update is that Apple might introduce a 'Dark Mode'. This feature has been in the rumour mills for several years now – but it looks ready to come out in iOS 2019. All iPhone, iPad and iPod Touch devices which will support iOS 13 will get this dark mode.  Also worth noting is that Macbook users got the dark mode last year.
High on AR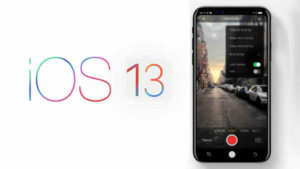 Apple's focus on Augmented Reality can be tracked down to 2015. The company, over the past four years, has worked hard towards pushing AR technology forward. With iPhone 2019 heavily anticipated to get three cameras, it is quite believable that Apple's AR tech will step up! Expect several improvements to the iOS 13 camera as well.
iPad UI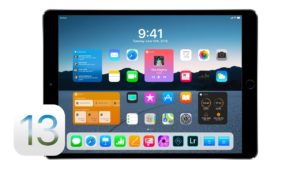 It is likely that Apple may change the way the iPad User Interface looks and feels like. The home screen of the iPad is likely to get a neater redesign – where widgets and icons can coexist with ease. This is a much-needed change as the iPad UI hasn't really received a major change in a long time.
No Update for iPhone 5s
When the iOS 12 update was announced for iPhone 5s, a lot of users were surprised. However, we do not expect the Apple iOS 13 update to come out for the iPhone 5s. The iPad Mini 2 is also likely to be left out. It was a good run for iPhone 5s, but it is about time Apple stops rolling out the updates for their 2013 flagship. iPhone 5s users, we're sorry!
Hard to Jailbreak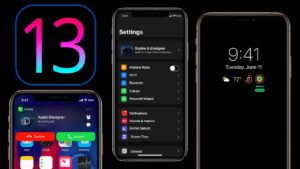 Now this is something which is true with every new version of the iOS. In the past, it was easier to break through the iOS code and come out with a jailbreaked version. However, given how tough it has been to jailbreak iOS 12, Apple iOS 13 update might just be jailbreak-proof!
Bug Fixes
Apple iOS 13 update is expected to be a gamechanger for the company. While it won't be bringing out any major changes, it sure will come out as a fix for many of the older bugs in the iOS. For instance, two major bugs haunting the iOS: one where your camera can click your pictures, and the second where the network connectivity drops randomly! Expect bugs like these to be fixed with iOS 2019.
iOS 13 Release Date
Finally, the question that everyone has been wondering about! When will iOS 13 release? The answer to this can be seen in the company's past. Apple usually holds two major events every year. The first of these events is held in June, while the second of these is held in September.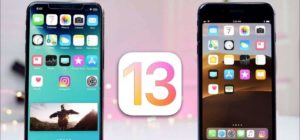 It is usually in the June event that Apple announces the new version of the iOS and the MacOS. We expect that the iOS 2019 (iOS 13 update) will also be announced at the June event. Stay tuned with us for all the latest updates and upgrades – and we will notify you as the new update to the iOS comes out!
Facebook Notice for EU! You need to login to view and post FB Comments!