Yes, you read it right, Apex Legends is here. Many are considering Apex Legends as the perfect Fortnite alternative. There were a lot of rumors going around about Respawn looking to launch a battle royale game.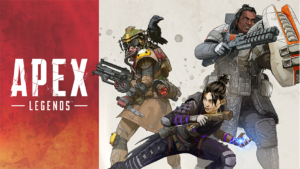 On Monday, the company did just that, they launched the Apex Legends. Apex Legends is the newest battle royale game and as soon as it was launched, it was available on all platforms including PC, Xbox One, PlayStation 4 for free.
Apex Legends Review: Different from Fortnite
After playing some matches, we can confirm that it has all the fundamentals in place. This game has a colorful, crisp artistic style. It has an amazing shooting mechanics and you will have a fun familiar battle royale experience. However, the biggest thing that separates this game from Fortnite or PUBG is that it has characters. Each character is unique and they have unique powers. You will be able to pick from eight unique characters to play with. This will affect your performance significantly.
Apex Legends: The Fortnite alternative?

What Fortnite has over Apex Legends is a massive fanbase. However, this game does have the characteristically tight gunplay of Respawn. It also has characters that are inspired from games such as League of Legends, Overwatch, and DOTA 2 as well.
This makes it both, a survival game but also a strategy and synergy based game. The characters will inspire players to create a more balanced team in order to defeat other teams. You can only play Apex: Legends game in a team of three. You will be with 59 other people trying to survive and win.
Apex Legends review video
Apex Legends gameplay video