Despite Angelina Jolie and Billy Bob Thornton getting divorced almost 20 years ago, she has stayed close to his family.
Angelina Jolie Remains Close To Billy Bob Thornton's Son.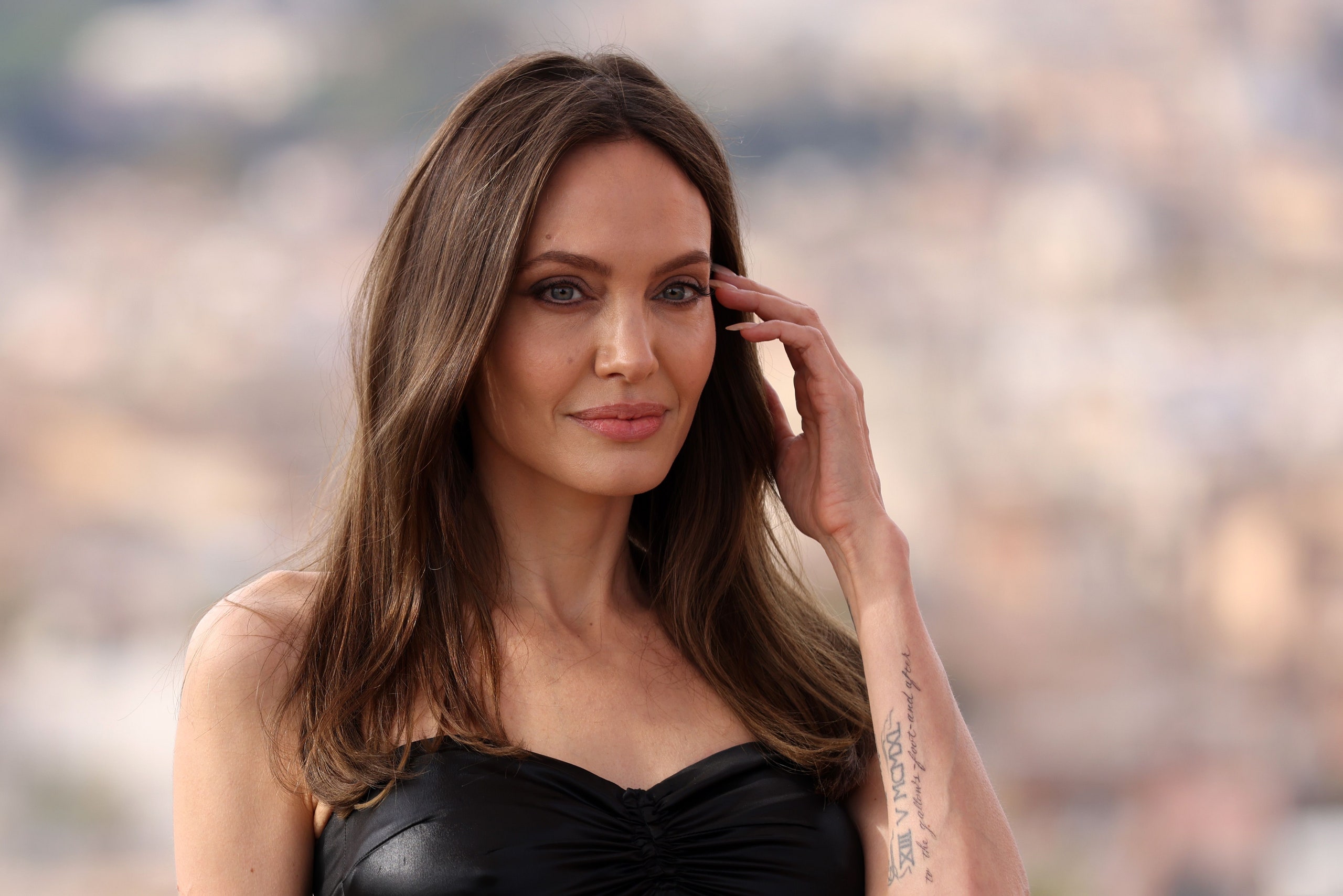 Henry "Harry" James Thornton says that he and his famous ex-stepmother, Angelina Jolie, still exchange Christmas gifts. Harry told Entertainment Tonight that they still have a special connection and talk to each other.
To this day, she still sends me Christmas gifts every year and stuff like that,
he said.
I don't talk to her on the phone every day but every now and then we talk.
Harry is Thornton's son from his 1993–1997 marriage to Playboy model Pietra Dawn Cherniak, who was his fourth wife at the time. After meeting on the set of the 1999 movie Pushing Tin, he and Angelina Jolie were married from 2000 to 2003. Angelina Jolie had just gotten divorced from her first husband, Jonny Lee Miller, whom she ran away with to Las Vegas after meeting on the set of the 1995 movie Hackers. Jolie became Billy Bob's fifth wife in the end.
Angelina Jolie and Billy Bob Thornton broke up, and in 2004, the star of Girl Interrupted began dating Brad Pitt. The couple finally got married in 2014, but they broke up two years later. Billy Bob is now married to his sixth wife, Connie Angland. He married her in 2014. From his previous marriage, he has four children, including Harry.
Billy Bob Thornton Is Still Friends With Angelina Jolie.
Thornton, who is 66 years old, talked about his three-year marriage to Jolie, who is 43 years old, in a podcast interview for HFPA in Conversation.
I look at that time as a great time,
he said.
Angie is still a friend of mine and she's a great person and she's done so much. I remember our time together as really being great,
he said.
Thornton said that Jolie's busy schedule was the reason they broke up.
We just had different lifestyles. Hers is a global lifestyle and mine is an agoraphobic lifestyle. So, that's really—that's the only reason we're probably not still together, maybe, because of a different path in life we wanted to take.
The couple who used to be together were known for wearing necklaces with vials of each other's blood. Thornton just said that the things he and Jolie did were "exaggerated" but insisted that "it wasn't as crazy as people wrote about it." The Monster's Ball star stated:
The necklaces were a very simple thing: 'Hey, let's poke our fingers with a pen and smear a little blood on there, and when we're away from each other we'll wear the necklace.' It was that easy,
he said.
But by the time it came out in the press, it sounded like we were wearing a bucket of blood around our necks.
Laura Dern Was In A Relationship With Billy Bob Thornton Before He Allegedly Left Her For Angelina Jolie.
Billy Bob Thornton & Laura Dern #Armageddon Premiere pic.twitter.com/65a2TejUkM

— Onaihcnyl 🍩🍒☕️ (@lynchiano) February 4, 2022
In 1997, Laura Dern, who was in the movie Big Little Lies, met Billy Bob Thornton. The couple met when they were both guests on an episode of Ellen in which the TV host came out as gay. Dern and Thornton started dating after the Ellen episode, got engaged, and moved to Los Angeles together.
Dern thought that she and Thornton would get married, which would be his fifth marriage and her first. But this was before 1999 when Thornton met Angelina Jolie on the set of the movie Pushing Tin. Dern found out later that Thornton had left their home without telling her why and "ghosted" her. The next thing she heard he was married to Jolie.
In an interview, Dern said that her breakup with Thornton was like a "sudden death." She said:
I left our home to work on a movie, and while I was away, my boyfriend got married, and I've never heard from him again. It's like a sudden death. For no one has there been any closure or clarity.
Jon Voight, Angelina Jolie's father, was friends with Dern's dad, which made things even worse. At one point in life, Dern even babysat Jolie. Laura's actor dad Bruce made the revelation to Yahoo Movies:
Jon Voight's [Jolie's father] is a friend of mine, so I remember Laura babysat one night for Angelina when Angelina was two and Laura about eight. Because Jon and I were doing [a movie together called] Coming Home. They were staying over at [director] Hal Ashby's house, so they asked [Laura] to come over [to watch Angie].
When the relationship ended in a very bad way, Dern asked her friend, the singer Melissa Etheridge, to help her get her things out of the house she shared with Billy Bob. Speaking on Sirius XM, Etheridge explained:
I was around when Angelina was not doing nice things with Billy Bob to Laura Dern. During his marriage to Angelina, Billy Bob opened in an interview about the situation with Dern and admitted he'd "f****d up.