Angelina Jolie and Brad Pitt first appeared together in the film Mr. and Mrs. Smith as a married couple. However, an argument Jolie had about marriage became passionate enough that quick alterations had to be made while filming.
'Mr. and Mrs. Smith' almost starred Brad Pitt and ex Gwyneth Paltrow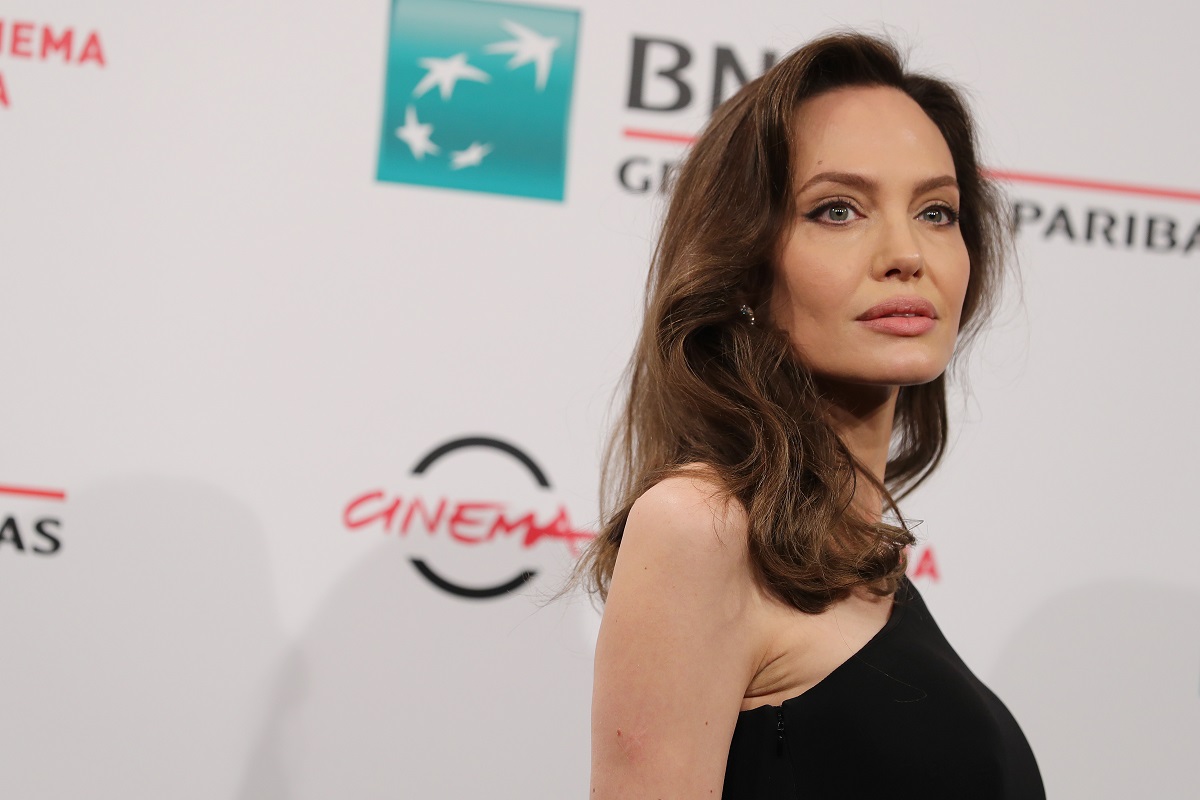 It's tough to envision anyone other than Pitt and Jolie playing a married couple attempting to murder one other. However, Mr. and Mrs. Smith director Doug Liman apparently considered casting Pitt against one of his ex-wives. Liman believed Pitt's history with ex-wife Gwyneth Paltrow would have translated well to the big screen.
"Think of the spectacle of that. Fireworks could really fly in that situation. Because I'm sure there's some s*** one of them was mad at the other one for. You find out what that baggage is and bring it out at the right moment, with the camera rolling," Liman once told Entertainment Weekly.
But Liman was swiftly advised that this was not a smart idea.
"My producers were like, Look, that's a great idea. But Brad is a human being. Even if he was game for it, it's wrong for us to put him in a situation where he's going to have to relive the demons of a relationship. That's just a little bit too mad-scientist," he said.
Other possibilities for Mrs. Smith are Nicole Kidman and Cate Blanchett. However, Jolie was the apparent favourite to play the part.
"Somehow Catherine Zeta-Jones' name came up, but there wasn't a lot of unanimity about casting her, as there was about Angelina Jolie," he explained.
Angelina Jolie once got into a fight about marriage on the set of 'Mr and Mrs. Smith'
Before being cast in Liman's Mr. and Mrs. Smith, Jolie had already been married twice. Because of her experiences, the Oscar winner thought she learned essential marriage lessons that she couldn't help but incorporate into the film. This eventually led to her disagreeing with Liman on the subject.
"Oh, we had troubles! The movie is all about marriage, and Doug would be saying, 'Well, in my relationship this would happen….' And we'd all say, 'F**k you!' and I'd say, 'Well, in my marriage I would never do that,'" Jolie once told Empire (via Female First).
As a result, there were moments when Liman refused to speak to Jolie. This required Pitt to temporarily direct some scenes in which his ex-wife appeared. In retrospect, Jolie didn't think her conflicts with Liman were very horrible.
"Everyone has an opinion, but that's healthy," she said.
Angelina Jolie would've loved to do a 'Mr. and Mrs. Smith' sequel
Jolie previously stated that she was eager to return to the world of Mr. and Mrs. Smith alongside Pitt. But she and Pitt couldn't seem to find the perfect story.
"We did ask somebody to look into Mr. & Mrs. to see if they could crack a sequel, but there wasn't anything original. It was just, 'Well, they're going to get married, or they've got kids, or they get separated.' Never great," she said in a 2010 interview with MTV News.
Nonetheless, Jolie has not ruled out the idea of working with Pitt again in the future. However, due to their family life, various adaptations were required in order for them to collaborate.
"We've talked about it. We'd have to figure out who's going to watch the kids, but it's really about finding the right thing, because we've looked," she said.. "When you're a couple, there are certain things people don't want to see you do. It becomes too indulgent, too personal. I don't think people want to see people who are really together intimate onscreen."
Both of them would eventually reunite for the 2015 film By the Sea.