The Portland Trail Blazers guard Anfernee Simons is likely to get traded to the Los Angeles Lakers this summer. The Blazers have a lot on their to-do list at the moment. Damian Lillard has requested a move to the Heat and although things are far from happening, it is expected that the player would not play for the Blazers in the upcoming season.
The Blazers can't trade off Jerami Grant since he was extended only a while ago, and it is likely that they will rebuild the team while keeping him. Trading Simons is a choice, and if they enter the rebuilding phase, they would need capital. Are the Blazers going to trade off their youngster for assets? The Lakers have their eyes set on him. Can they land the 24-year-old? Here is all the information you need about the trade between the Portland Trail Blazers and the Los Angeles Lakers involving Anfernee Simons.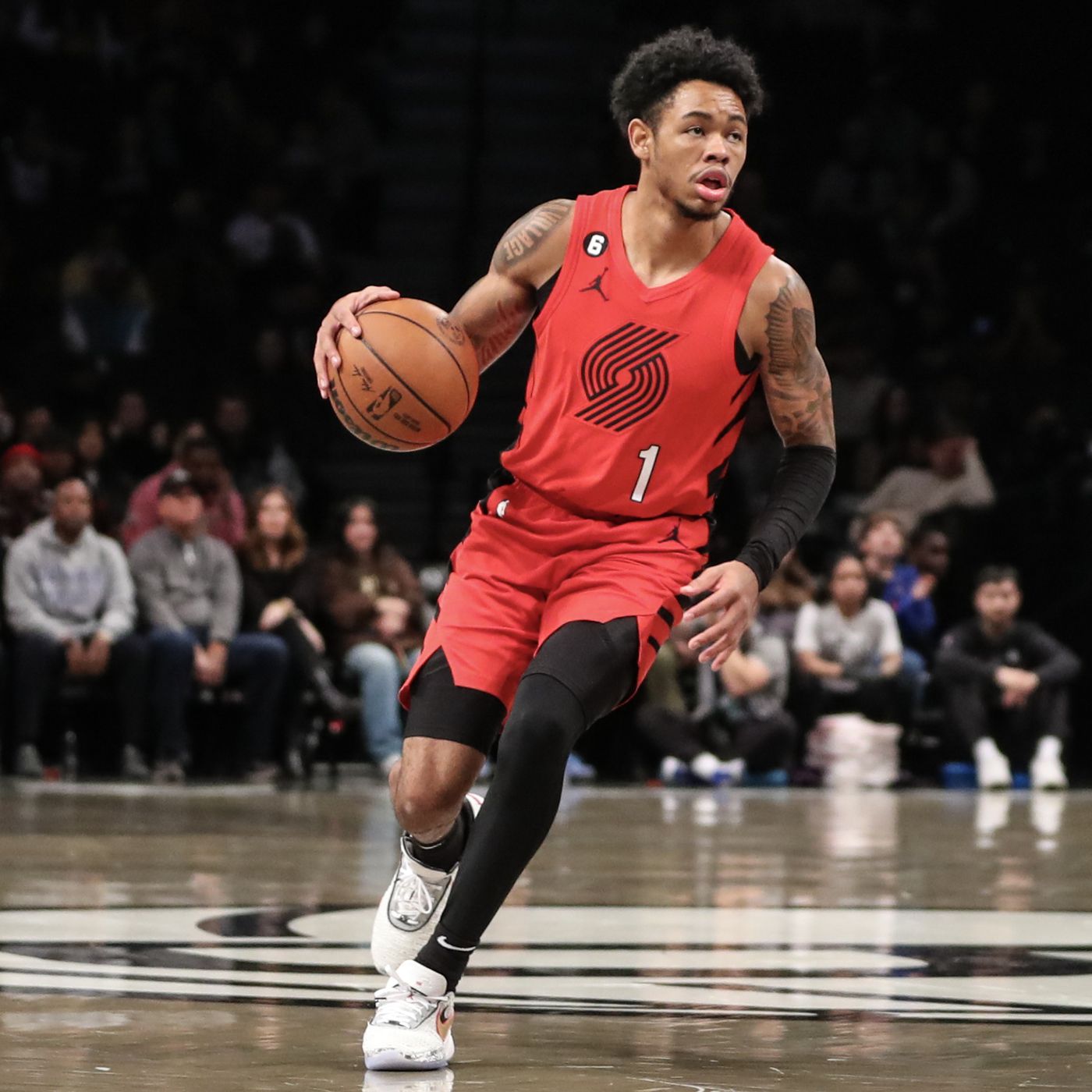 What would the Lakers offer for Anfernee Simons?
The Lakers are expected to offer D'Angelo Russell, Jalen Hood-Schifino, Maxwell Lewis, and a second-round pick each from the years 2025 and 2027 in exchange for the American shooting guard. It will be interesting to see if the Blazers would prioritize having draft capital rather than a young talent who has the potential to be the main man.
Anfernee Simons on Damian Lillard's trade request:

"I'm always going to support him no matter what… I was hoping one day I'd ask for his signed jersey when he retired from Portland, but if he ends up somewhere else, then I'm going to have to ask for it before." pic.twitter.com/7FzezOywPg

— Brenna Greene (@BrennaGreene_) August 12, 2023
How did Anfernee Simons perform last year?
The IMG Academy product played 62 games for the Blazers last season and averaged 21.1 points. He also managed to have 4.1 assists and 2.6 rebounds per game while shooting 37.7 percent from beyond the arc and 44.7 percent from the field. His stats are enough to tell how great he is at an early stage of his NBA career.
The Blazers have the perfect opportunity to rebuild especially if Scoot Henderson falls to #3.

Trade Dame! Build around those assets from the trade + Anfernee Simons, Shaedon Sharpe, and the #3 overall pick. Your future would look like one of the best in the West.

— Matt (@sixringsofsteeI) June 15, 2023
Why would the Lakers like to sign Anfernee Simons?
Simons is one of the offensive players in the league at the moment. He can adapt around ball-dominant players and would be a great addition to the star-studded side of the Lakers.
Will the Blazers part ways with their youngsters for rebuilding purposes? Will Simons prove to be the last piece of the puzzle for the Lakers? We'll keep you updated.