Andrew Tate has spoken out about singer Sam Smith.
Smith has recently made news for their live performances of their number one single 'Unholy,' which portrays the story of a guy in an unfaithful relationship.
On the other hand, Smith has regularly stepped to the stage in extravagant ensembles with a devilish flair to play up to the theatrics of the smash track's title.
Smith, for example, played the song live at the 65th Grammy Awards in February alongside collaborator Kim Petras. Viewers reacted angrily to Smith's choice to appear in a red suit complete with a horned tophat during that particular performance.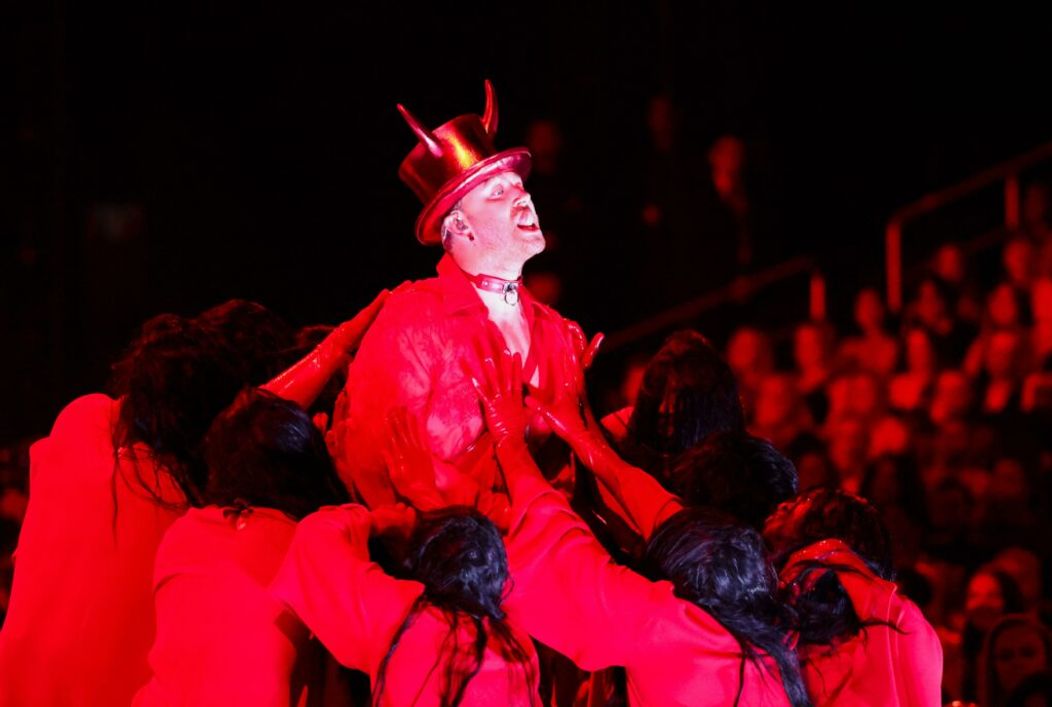 Some outraged spectators called the performance "satanic," with US Senator Ted Cruz turning to Twitter to express his displeasure. "This is… nasty," he remarked in response to commentator Liz Wheeler's piece, which read: "They say don't fight the culture wars. Meanwhile, demons teach your children to adore Satan. "I'm about to puke."
Recently, Smith, 30, polarised social media users as footage from their highly anticipated Gloria tour was shared on TikTok.
Smith appeared in one video wearing an all-black ensemble with red and gold embellishments. In addition to the corset and puffy sleeves, they finished the diabolical outfit with fishnets, knee-high boots, a top hat with several red devil horns protruding from it, and a diamante-encrusted pitchfork.
And one person who has taken issue with the daring look is controversial influencer Andrew Tate, who was recently released from a Romanian prison while being investigated for sexual assault, exploitation, organized crime, and human trafficking.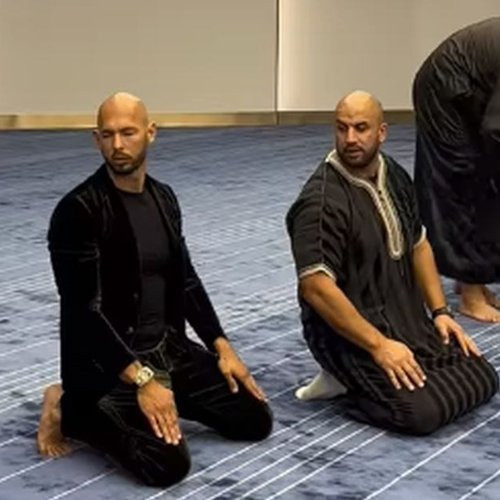 Andrew Tate, 36, has openly acknowledged his decision to adopt Islam, describing it as the only true faith left on the earth.
Tate mentioned on the Full Send Podcast in 2022 that the basis behind his beliefs is that Allah is the only God that is respected and that people still fear.
Andrew Tate has now criticized Smith for "openly worshipping the devil" after witnessing footage from his most recent event.
Tate called out Smith in the video, which he shared with his six million followers, while also misgendering the non-binary musician (who has often emphasized that they prefer to be addressed using 'they/them' pronouns).
"This is Sam Smith," Andrew Tate captions the video. "Why does he need to literally worship the devil as openly and abhorrently as possible in order to sing his songs?"
Andrew Tate Tweet
This is Sam Smith.

Why does he need to literally worship the devil as openly and abhorrently as possible to sing his songs? https://t.co/Q7VqXcRNA6

— Andrew Tate (@Cobratate) April 14, 2023
Many of Tate's followers agreed with the influencer, with some even requesting that Smith be "canceled" in the same way that Tate was.
Others, on the other hand, were quick to call him out for attacking Smith.
One person replied: "Why do you feel the need to always be overdramatic towards every single human in society? Sam Smith isnt you, so if you could gladly stop complaining about the world and realize [you're] the problem everyones complaining about, it would be very much appreciated."
A second added: "Are we seriously judging an entire group of people by a short clip of one entertainer? It's a show… you do realize that people on stage, in movies, etc aren't actually the characters they portray right? They're costumes, & other props used to put on a show. Settle down."
Many others pointed out that Smith's attire is only a reflection of the track's theme, 'Unholy,' and that they are dressed in the same way as many other musicians.