Women have excelled in education, suffrage, and business, but it seems like 54% of American men still prefer a boy as a kid. It turns out, that sometimes it's the in-laws who're rooting for one gender for a mom at an ultrasound appointment.
This twisted story comes from a 27-year-old woman who's expecting her first baby. While the pressure from her in-laws about having a boy was building up, the doctor's appointment came and it turned out to be a girl.
First, it was her husband who broke down crying in the car and couldn't break the news to his parents right away. Then, it was the in-laws who ghosted her for days and "then started coming over and visiting, constantly referring to my daughter as my son, claiming the results were false and basically pretending it's a boy."
Scroll down through this one hell of a family drama that involves the legacy of a deceased grandpa, a baby shower for an imaginary child, and whatnot. Let us know your thoughts in the comments!
One 27-year-old woman has shared how her in-laws refused to accept she's expecting a baby girl and even threw a baby shower for their "imaginary grandson"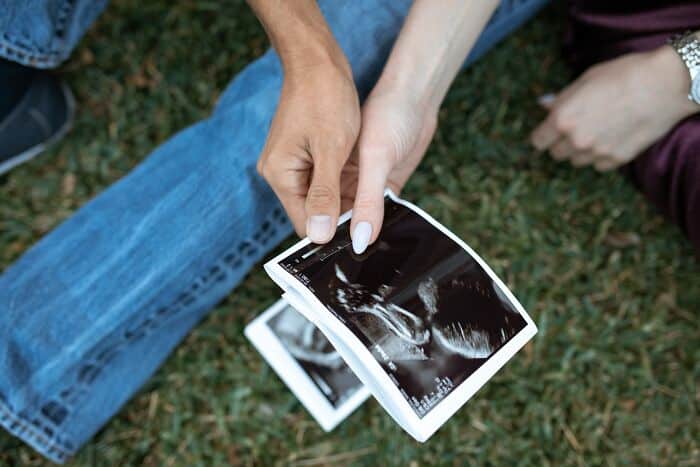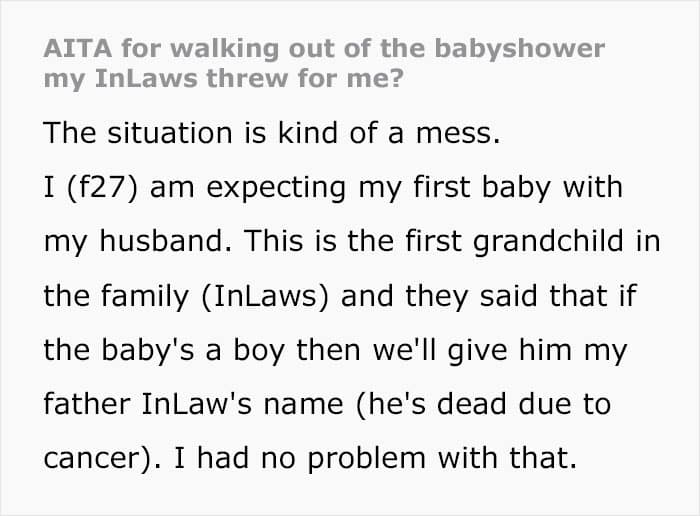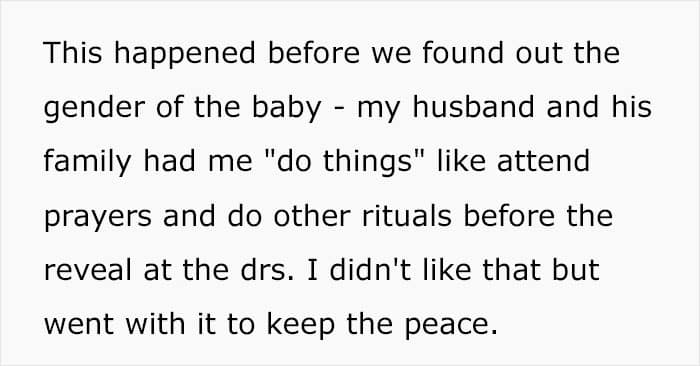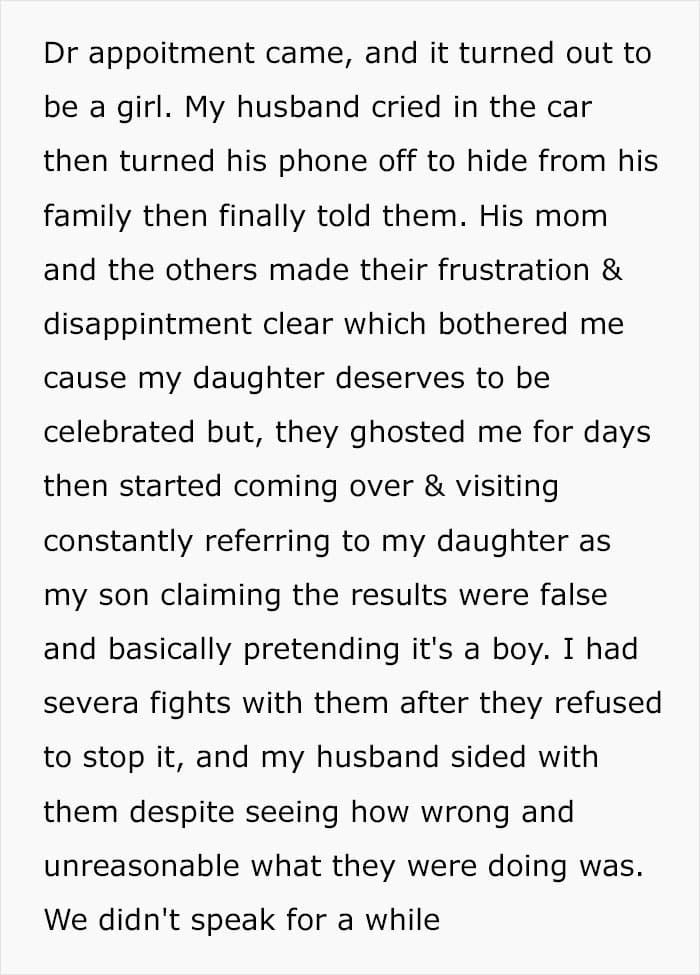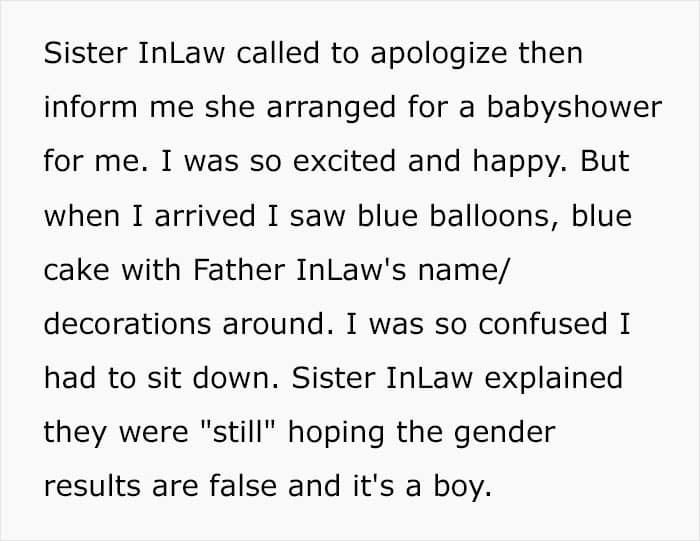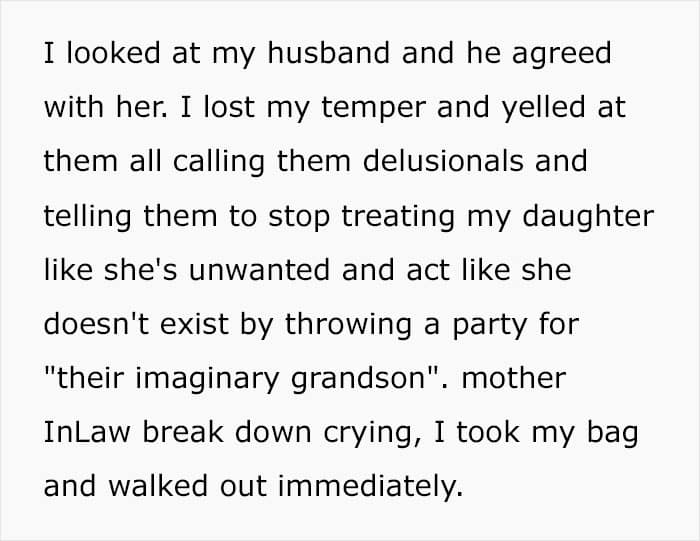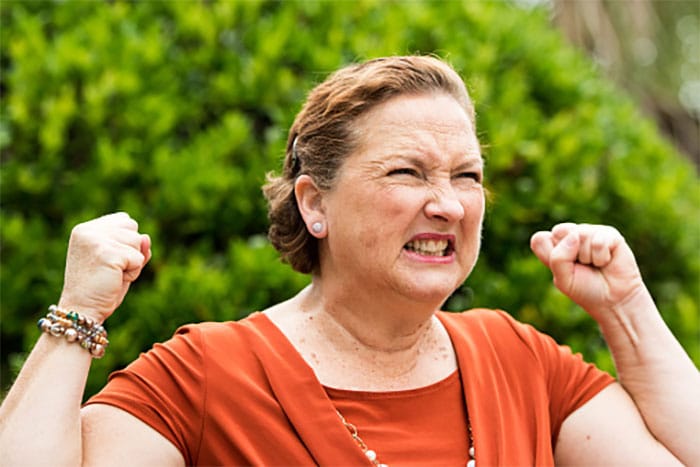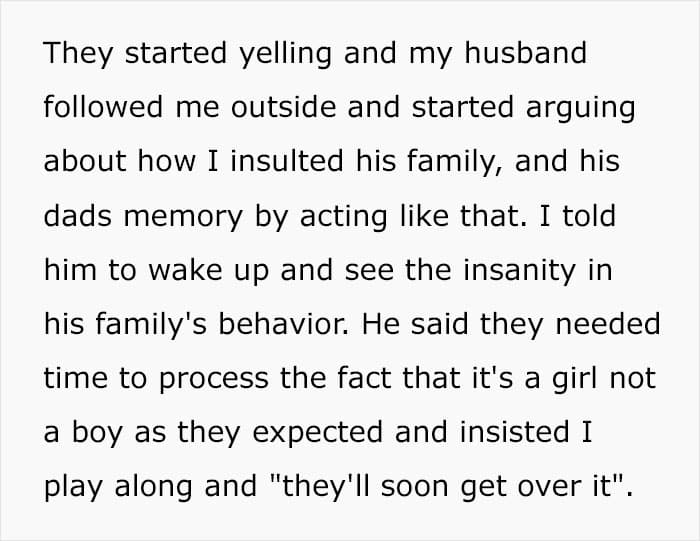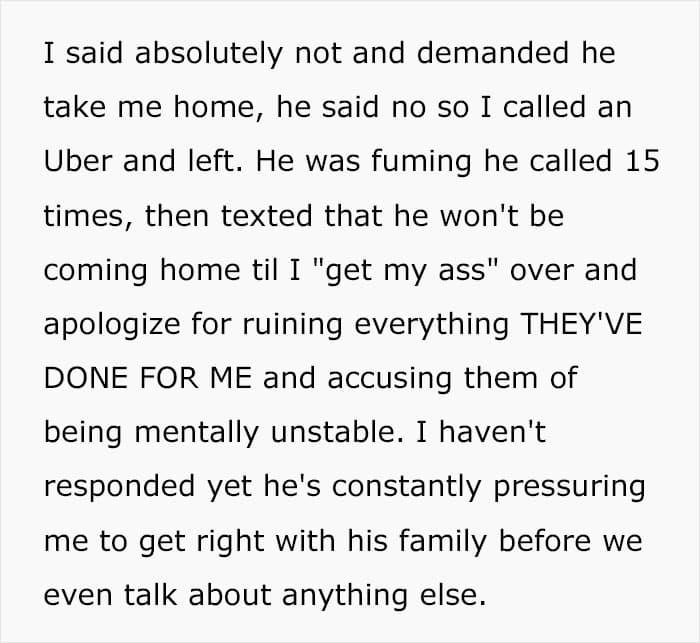 And this is how people reacted to this whole story