The Wall Street Journal reported that the data of hundreds of thousands of users who used Google + social network had been exposed due to a bug.  The same was not disclosed by the tech giant amidst apprehensions of regulatory action.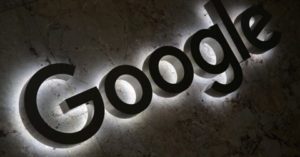 The report citing unnamed sources and documents stated that as a result of a software bug,  the  data of individuals were potentially exposed to outside developers between the period of 2015 and 2018.  It was subsequently discovered and patched up by internal investigators.  A request for an official statement or comment by Google did not elicit any response. Google's reported move to shut down Google+ is apparently a fall out of this development. Apparently Google chose not to disclose the same to users as it determined that the information was not misused by any of the outside developers who had access to the private data of individuals.
Source : reuters.com
I am an amateur content writer, who is currently pursuing a Masters in Finance from ICFAI Business School. In this highly volatile Business Market, I find no better way to keep myself updated than to write about it and reflect my own thoughts as words.