Supermodel Heidi Klum and musician Seal's son, Henry Gunther Ademola Dashtu Samuel has garnered a lot of attention in the past few years. The star kid is a topic of interest for many due to his parents' celebrity status and fame. While Henry is just 17 years old, the young celeb kid has already become a public figure.
Who is Henry Gunther Ademola Dashtu Samuel?
Heidi Klum, a German-American model, and Seal, a British singer, welcomed their firstborn, Henry Gunther Ademola Dashtu Samuel, into the world on September 12, 2005. When Samuel was born, his mother spoke about the striking resemblance he bore to his dad.
He is 17 years old and will turn 18 in September 2023. Henry Gunther Ademola Dashtu's ancestry is a blend of Seal's Brazilian and Nigerian background and Heidi Klum's German and American heritage. It was revealed last December that he and his siblings were receiving their education from home and are now registered in an online program from a school in Los Angeles.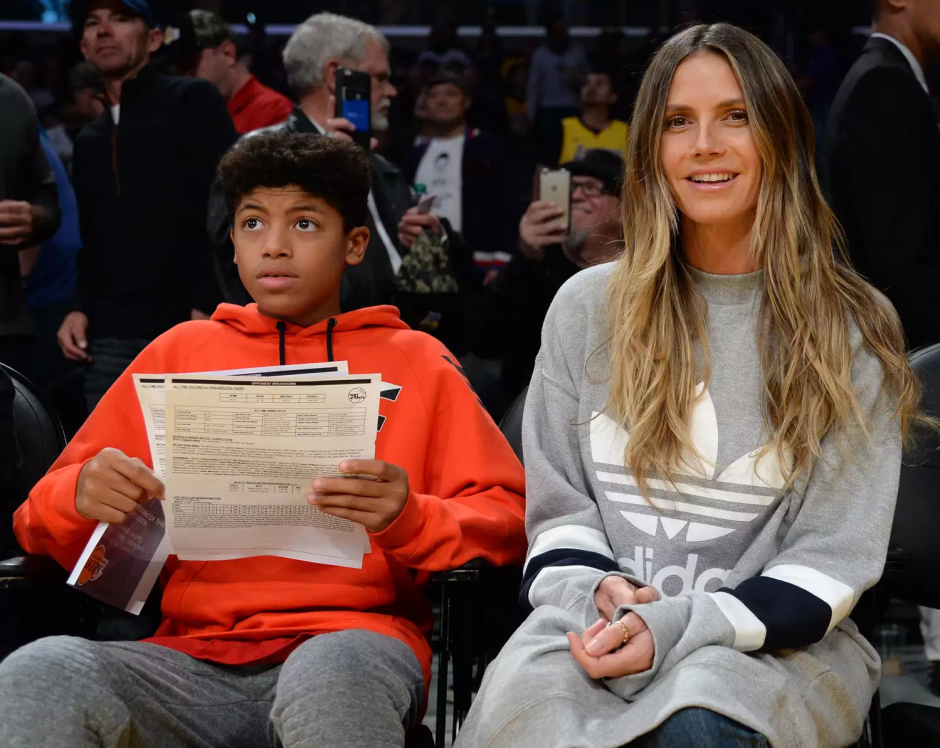 His Parents
Henry Gunther Ademola Dashtu Samuel's parents are Seal Henry Olusegun Olumide Adeola Samuel, known commonly as Seal, and Heidi Klum. Seal is an acclaimed musician, vocalist, and lyricist who has taken home three Grammy Awards for his hits Kiss From a Rose and Crazy.
Heidi Klum is a multi-talented individual who has made a career for herself in the world of modeling, television, literature, acting, fashion design, and entrepreneurship. She was the first ever German to be chosen as a Victoria's Secret Angel and is renowned for her roles as a judge on programs such as Germany's Next Top Model, Project Runway, and America's Got Talent.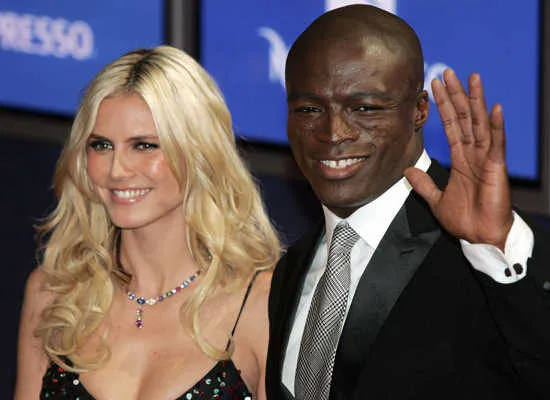 The media was highly focused on Heidi Klum and Seal's relationship as it progressed. They began dating in 2003, got engaged in 2004, and eventually tied the knot on a beach in Mexico on May 10, 2005. The family of four had two biological boys, Henry and Johan, and a girl, Lou, plus Seal's daughter from a previous relationship, Leni, who was adopted by Seal.
In 2012, after a union that had lasted almost seven years, Klum and Seal declared they were splitting up. Sealed implicated Klum of being unfaithful to him with their security guard. On the other hand, Klum blamed Seal for engaging in strange activities, like partying too much and not giving enough attention to their children.
Henry Gunther Ademola Dashtu Samuel's Sibling
Henry Gunther Ademola Dashtu Samuel has three siblings – two from his parents and one from his mother's former relationship. Leni Klum, the eldest of all siblings, is the first child born to Heidi Klum, born in New York City on May 4, 2004. Her biological father is Flavio Briatore, a successful Italian entrepreneur, however, his relationship with Klum ended before her delivery.
Klum and Seal began a relationship not long after and held a wedding ceremony in 2005. When Leni Klum reached the age of 5 in 2009, Seal officially adopted her. Klum's second born, Johan Riley Fyodor Taiwo Samuel, entered the world on November 22, 2006, in Los Angeles. From a young age, Johan Samuel was drawn to the arts, showing early signs of interest in drawing and painting.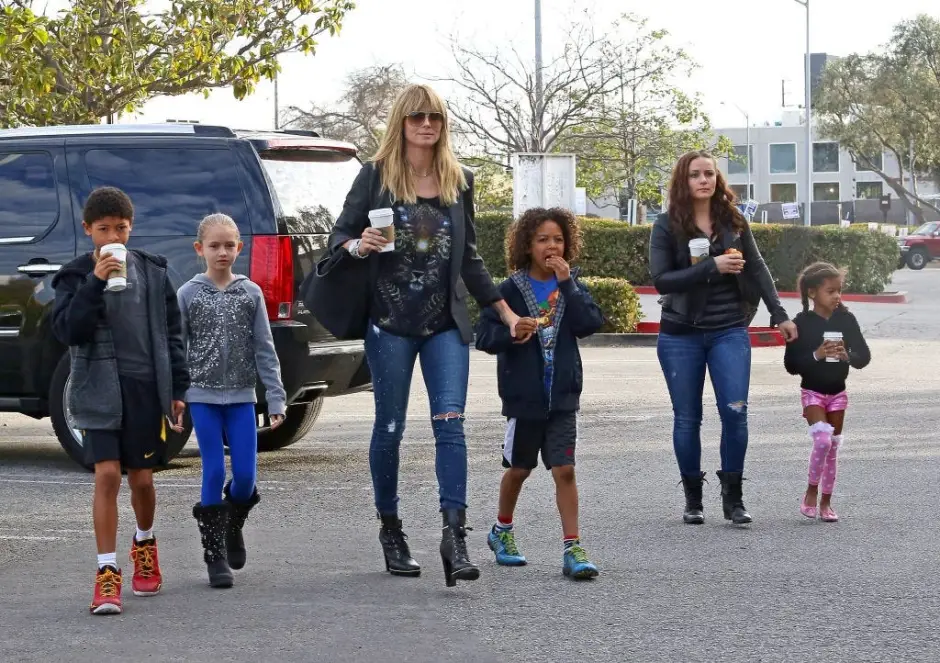 His creative gifts motivated Klum to launch a kids clothing line in 2013, inspired by the boy's talents. Lou Sulola Samuel, the youngest member of the Seal family, came into the world on October 9, 2009, in Los Angeles.
Henry Gunther Ademola Dashtu Samuel is growing and developing in the spotlight due to his parents' fame and popularity. As he works out his journey, his parents maintain him with consistent care and assistance. Possessing a glowing future in store, the well-known child is on the brink of achieving greatness eventually.