The e-commerce giant of China, Alibaba Group Holdings Ltd organized its frenzy Singles' Day sale on the 11th of November. The sales of the company crashed a record of $30.70 billion which equals to 213.5 billion yuan. But the annual growth of the event was slowest than ever recorded.
Customers across the world including those of China purchased several items like the iPhones and even milk powder when the sale started pre-dawn. Alibaba cashed roughly $10 billion in the first hour itself after midnight.
Singles' Day is the world's biggest online sale surpassing the sale events of the shopping holidays of the United States. It is even bigger than the Black Friday and Cyber Monday combined together.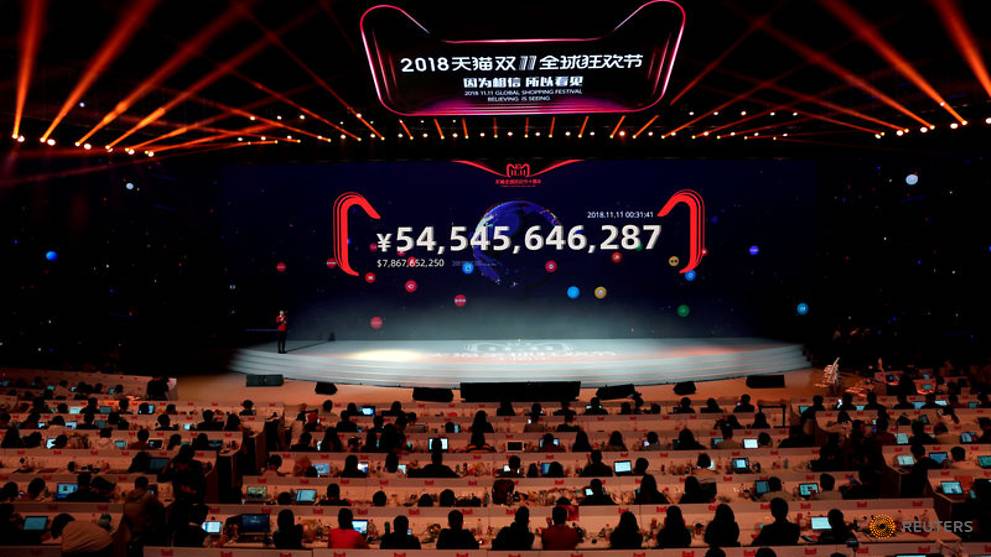 The sale is also known as the "Double 11", and was initially organized to celebrate the student holiday of being single.
This was done to counter Valentines Day. But the event has grown into an online festival which lasts month long. The sale or rather the celebration peaks on the 11th of November with a 24 hour online sale.
The Chinese company this year surpassed the full day sales record of the previous year, adding about 168billion yuans in just sixteen hours of the sale.
But despite all these records, the annual growth rate of the company in terms of sales dropped to 27 percent from 39 percent. This was the smallest rate in the 10 years history of the company.
The reason behind this decreased sale growth rate and thus the decreased sales is the on-going tension in trade between the United States and China. With the imposition of such huge tariffs along with the trade war is considered to be the sole reason behind this fall.
Taking into consideration the current scenario, the company had already revised its estimates and fropped it by 4-6 percent, yet the final outcome was much lower than expectations.
Source: ChannelNewsAsia, HeadTopics
I am an amateur content writer, who is currently pursuing a Masters in Finance from ICFAI Business School. In this highly volatile Business Market, I find no better way to keep myself updated than to write about it and reflect my own thoughts as words.