Who doesn't love watching their adorable little kittens grow into beautiful cats!?
Bringing home a pet is a responsibility that you need to prepared for. When you opt to adopt a cat, you have to be acceptable about their bossy attitude. Them messing around with your things. Their growing size and their limitless love. Each day. in the journey of your cat's life, is like a growing process for you and them. From bringing a tiny kitten and teaching them tricks and cuddling with them. You also have to be ready for them to grow into beautiful and big cats.
We came across a subreddit "From Kitten To Cat" which collects pictures of the journey of kittens to cats. So, we collected the best images from their collection for you. Scroll down to give a glance at some beautiful cats.
1. Rush Just Arrived Home And 8 Years Later…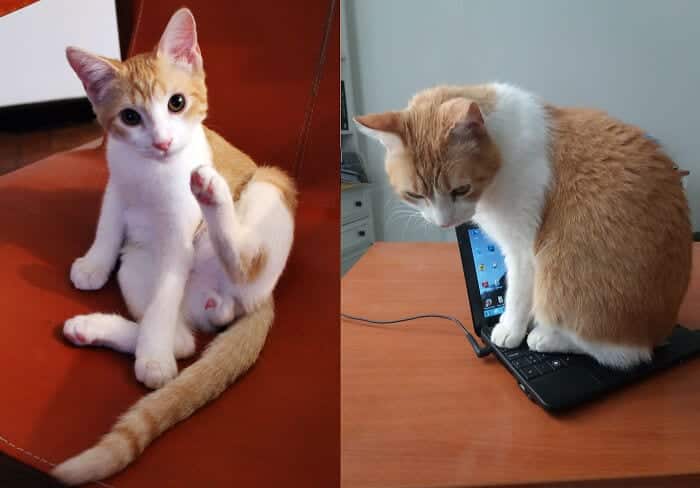 2. He Was Born In A Bush In Our Backyard. The Day My Mom Brought Him Inside To 6 Years Later, Stache Man!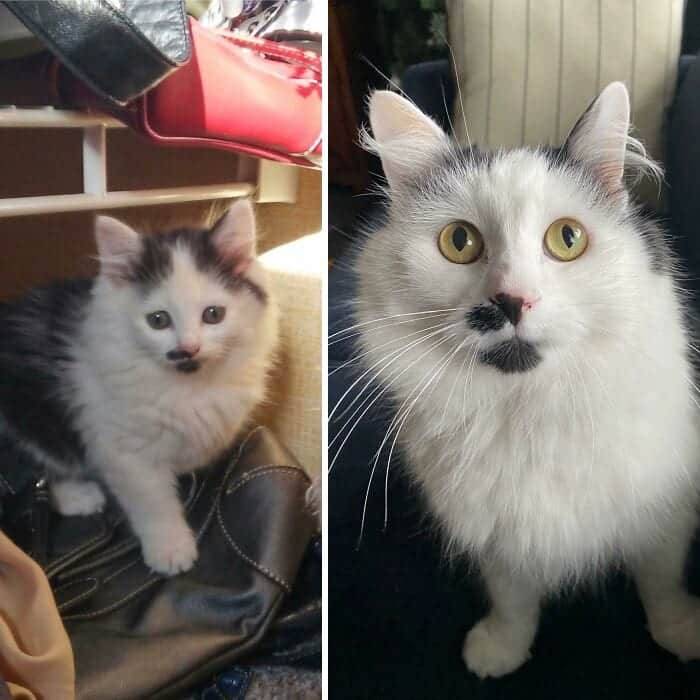 3. From Kitten To… Older Kitten: The Two-Month Transformation Of My Foster Baby, Rollie. She Was Approximately 2 Weeks When I Got Her (With Mama, Eyes Just Opened)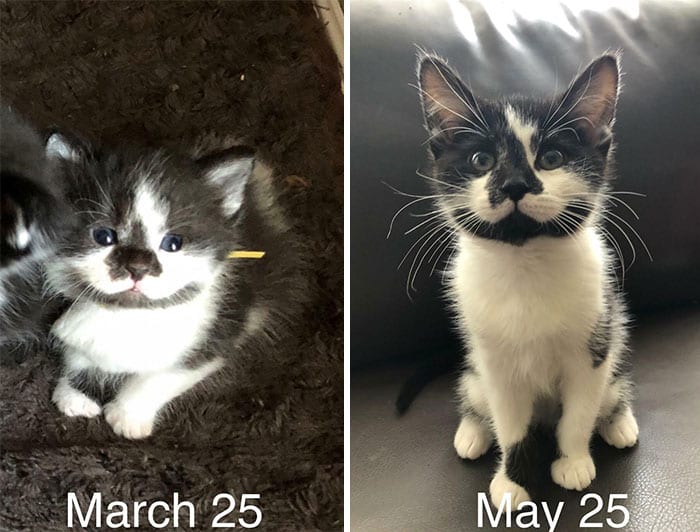 4. First Time In Her Cat Bed vs. 2 Years Later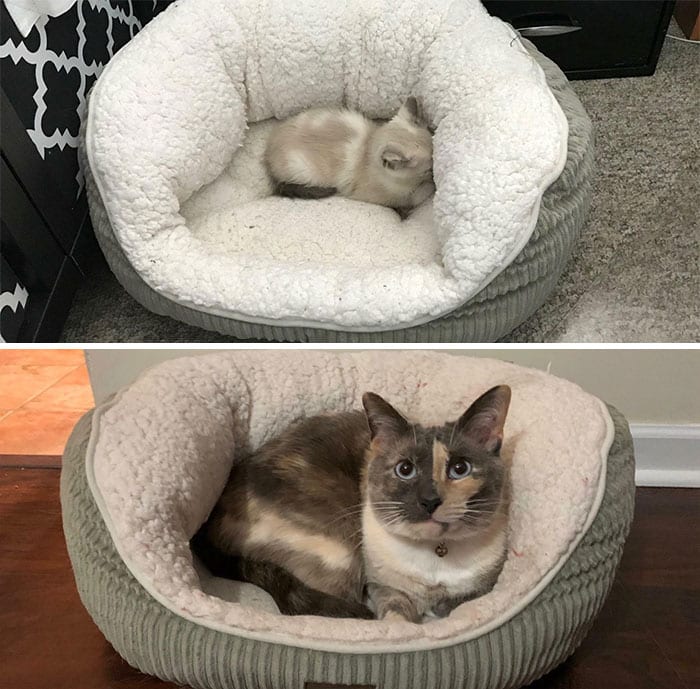 5. From 2.1lbs To 10.8lbs, Axl Was An Adorable Tiny Underweight Kitten Who Grew Into My Big Handsome Boy!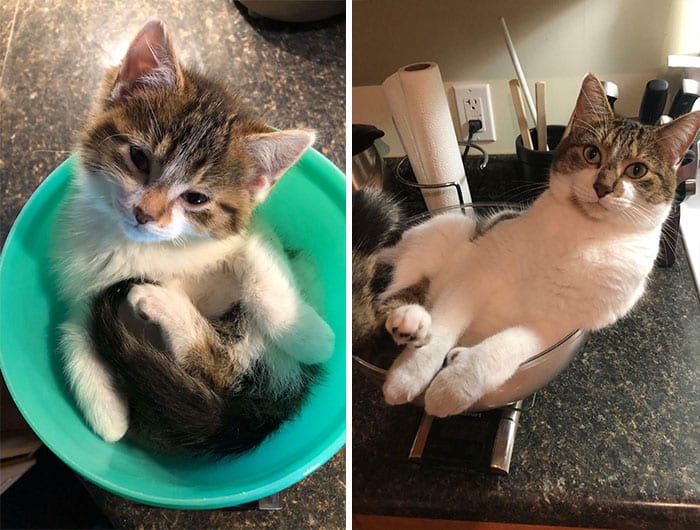 6. There Was A Time When We Weren't Sure If Nimbus Was Even A Cat. Here Is Her Successful Transformation From Crinkled Tissue To Fluffy Goddess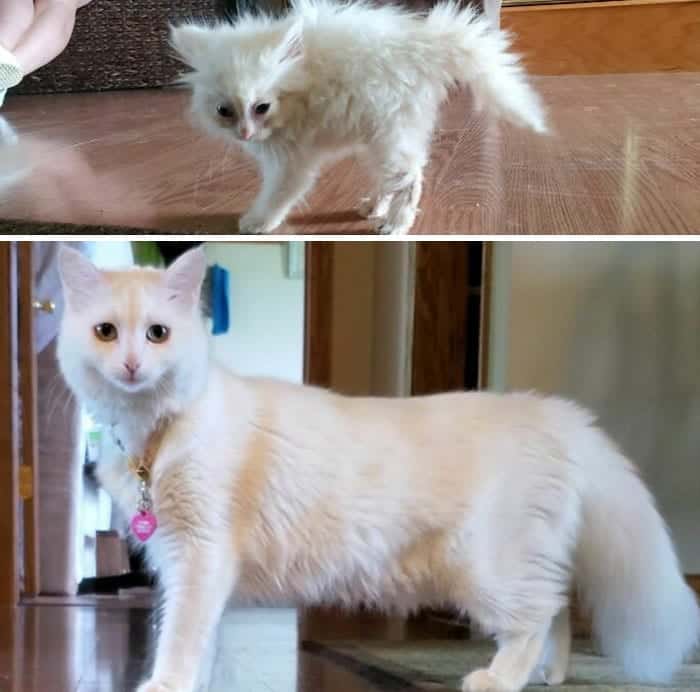 7. Miffy's Transformation! He Recently Turned 1!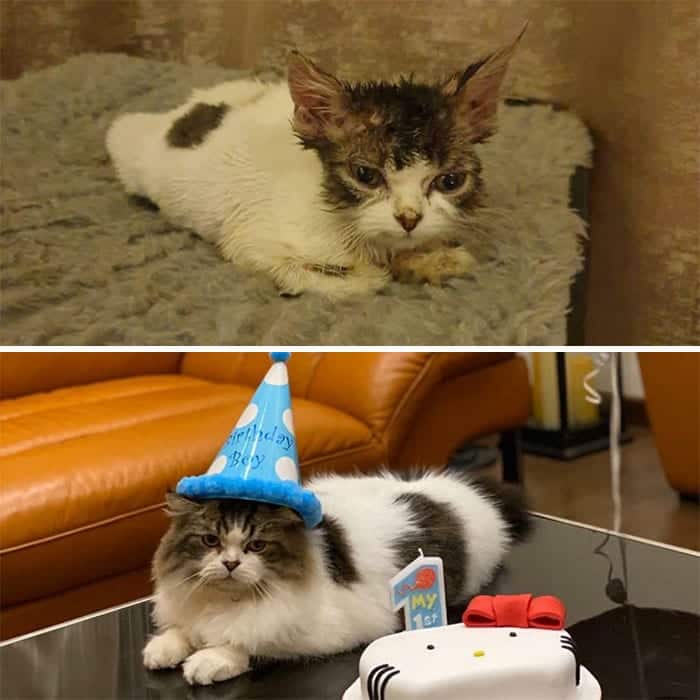 8. Concerned Shelter Kitten To Concerned Tall Boy (7yo)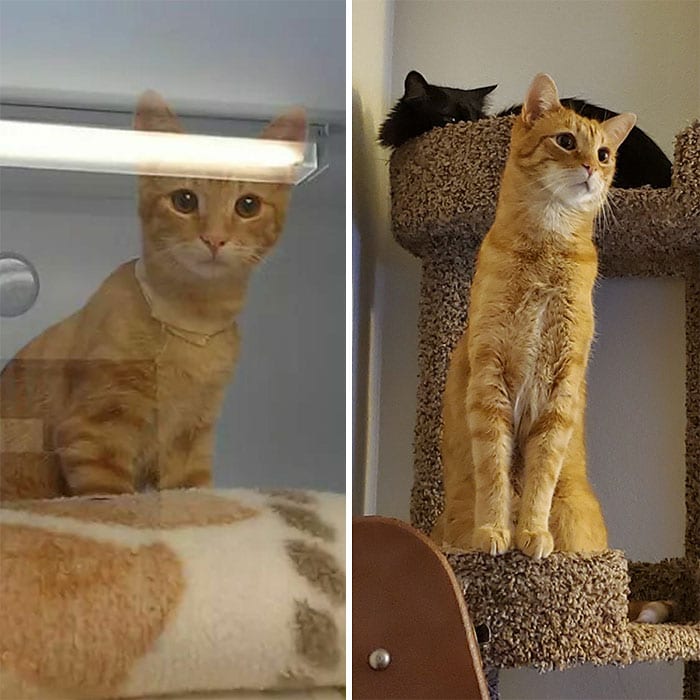 9. Albie At 8 Weeks vs. Albie At 8 Months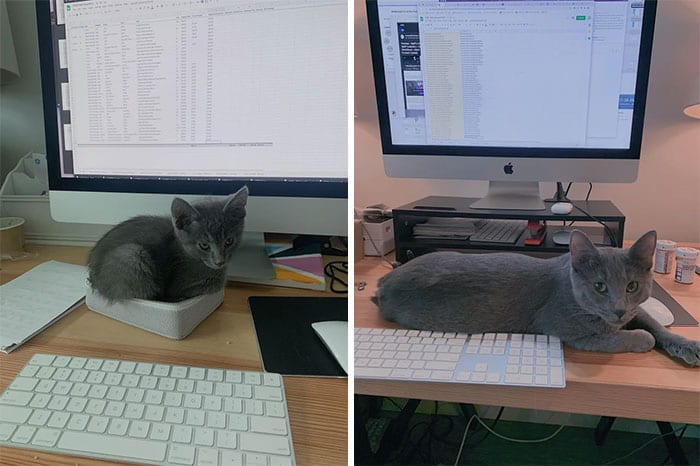 10. At 2 Years Old She Is Still Sitting Like She Did As A Baby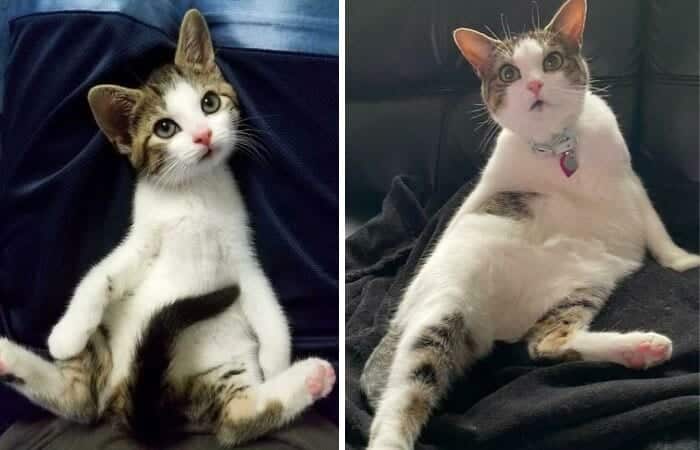 11. He Likes To Cuddle My Neck Every Morning And Night, 8 Months Later And He Still Does It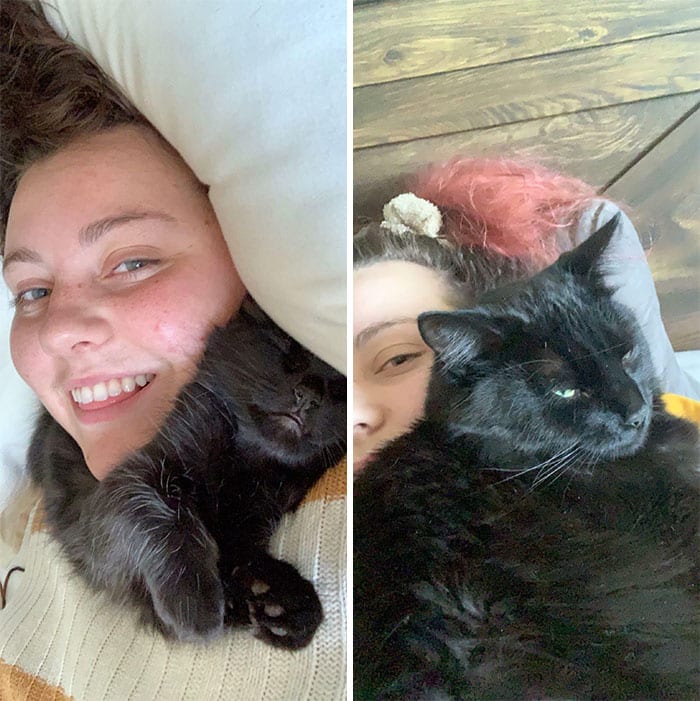 12. Then And Meow
13. Mia & Pumpkin. Growing Up Together…
14. Piko. She Grew Into Her Bobblehead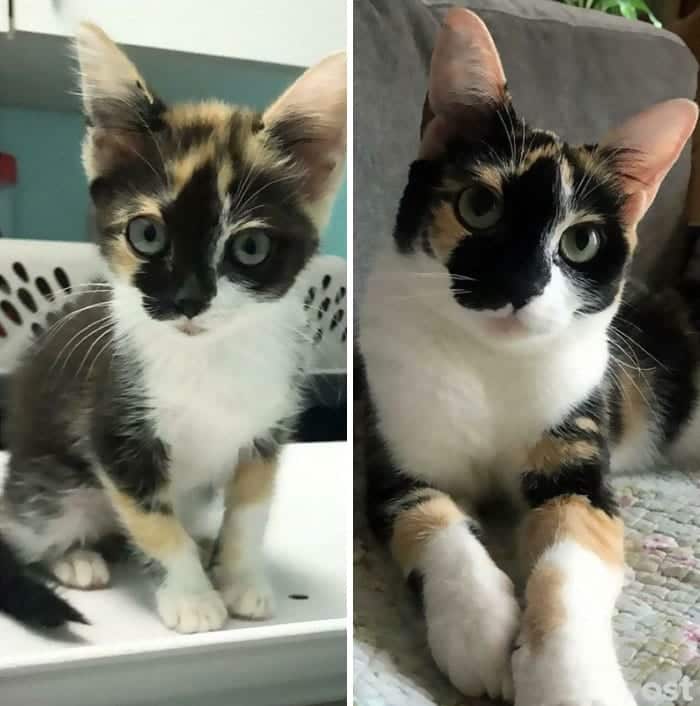 15. After 2 Years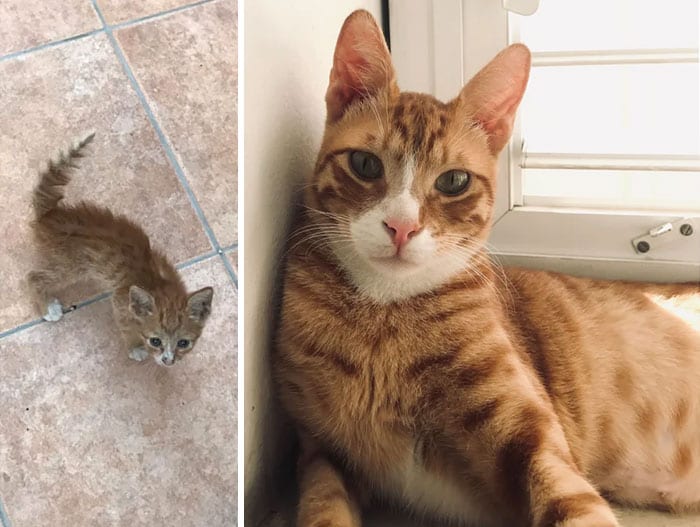 16. Found As A 4 Week Old Kitten Under The Hood Of My Car And Now The Sweetest Big Boy Ever, Here Is Figs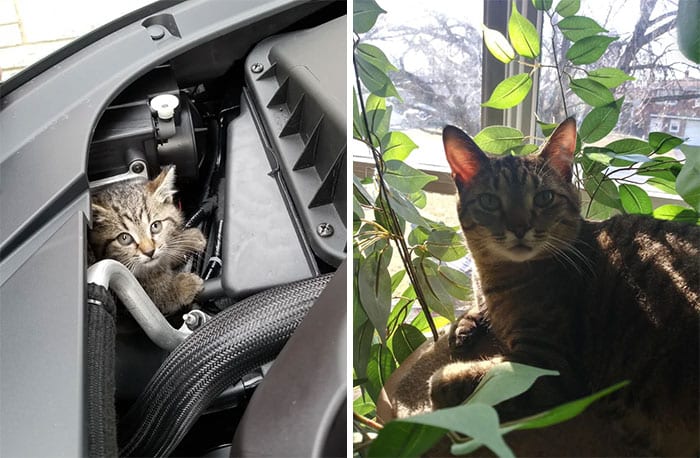 17. Honey From A Dehydrated, Dirty Bottle Baby To A Beautiful, Healthy Girl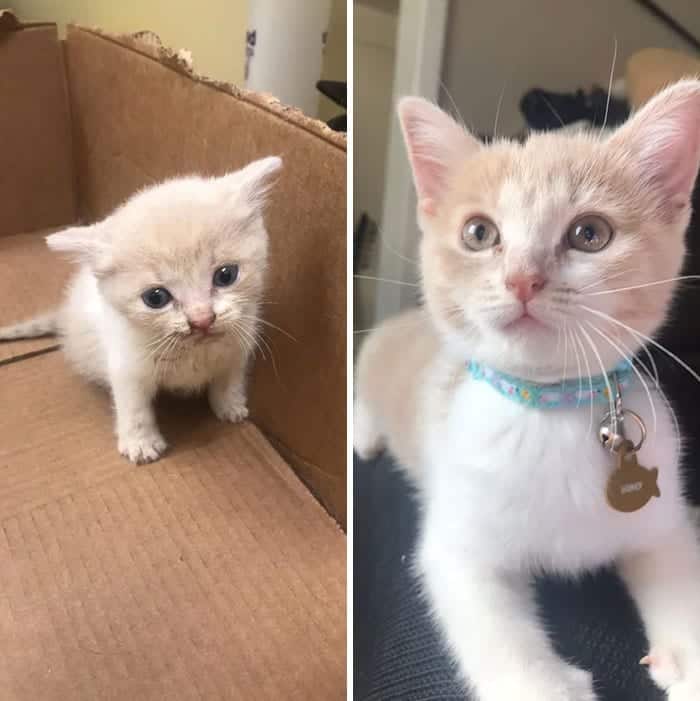 18. My Baby Boy, The Day I Found Him And Now, 18 Months Later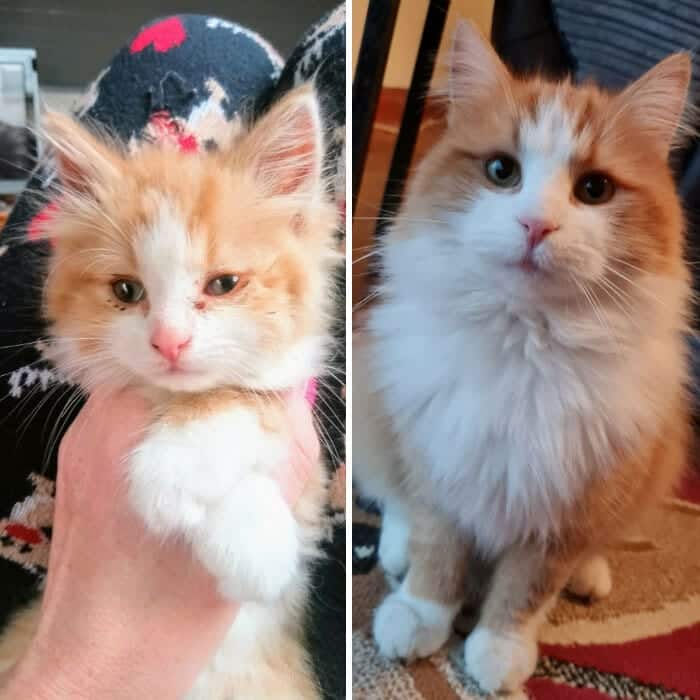 19. 5wks, 11wks, And 16wks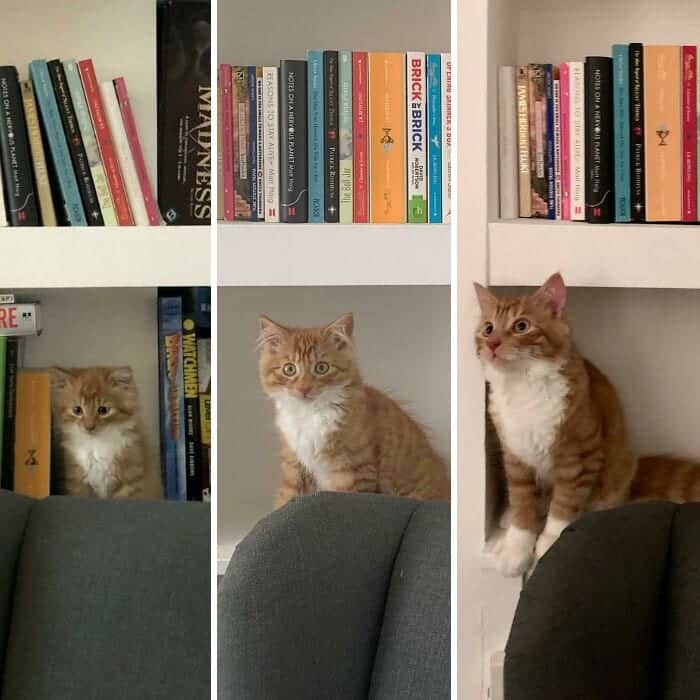 20. Please Meet Lucy. She'll Be 12 Years Old This Year. We Found Her In A Dumpster At A Taco Bell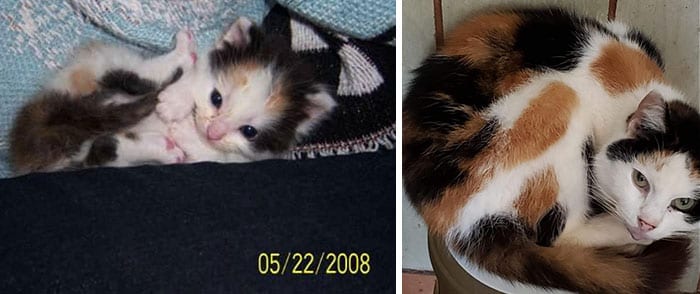 21. From Big Spoon To Little Spoon In 10 Months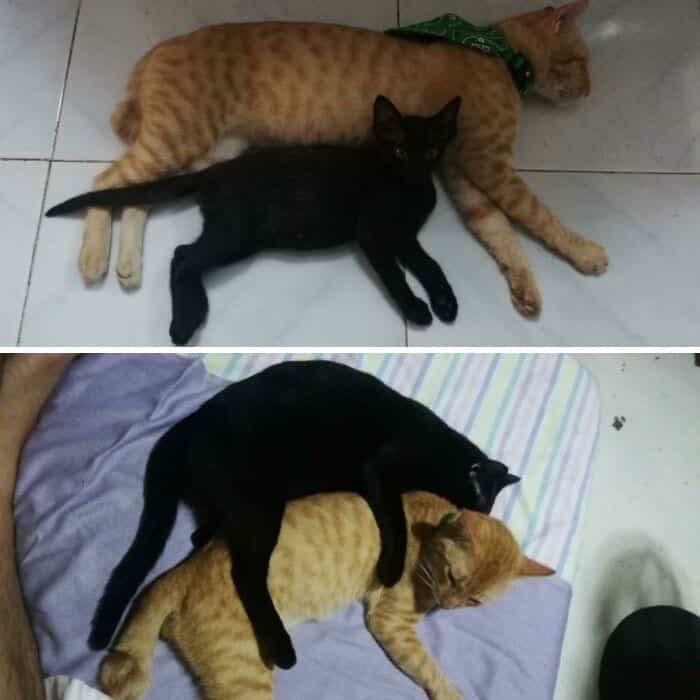 22. The Evolution Of Eye Color (2-10 Months)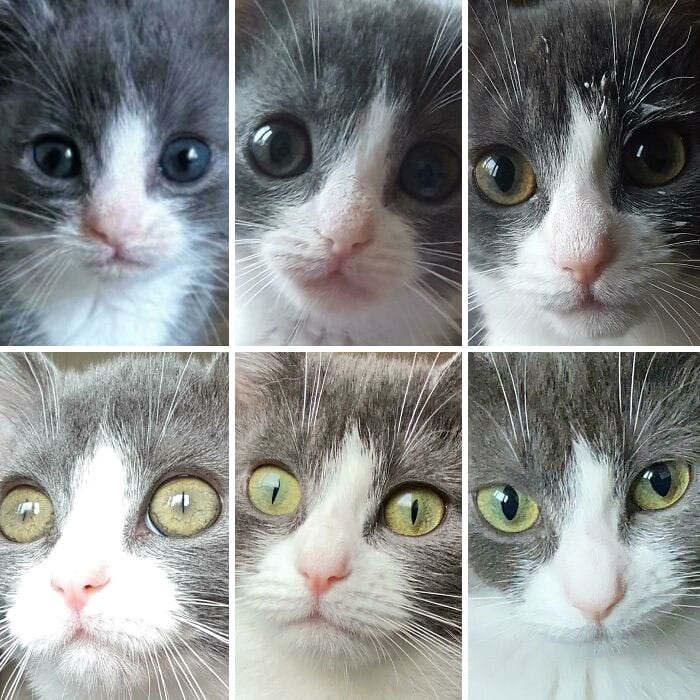 23. I Got My Cat Alfie When I Was 4 As A Gift On My First Day Of School And He Died When I Was 20. We Were Inseparable! I'm 27 Now And I Still Think Of Him All The Time. Until I See You Again My Boy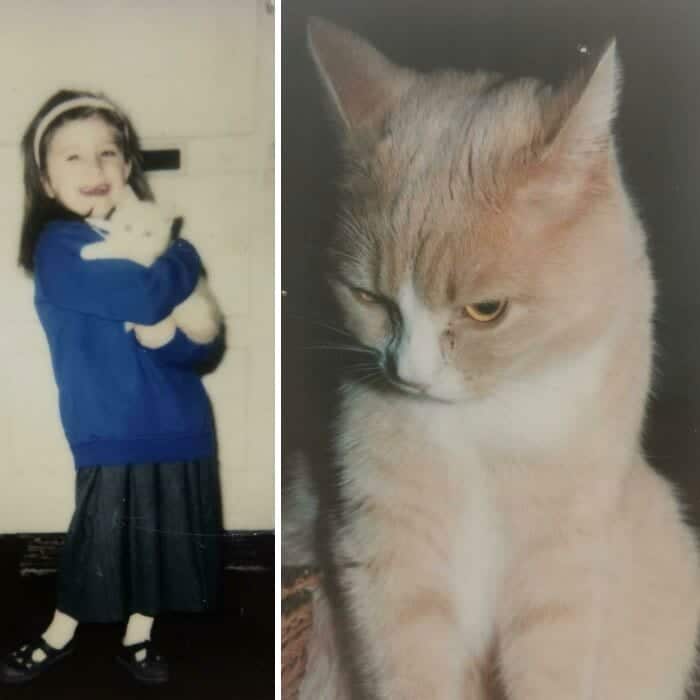 24. Bowie And Jimmy From Cute Babies To Angsty Teens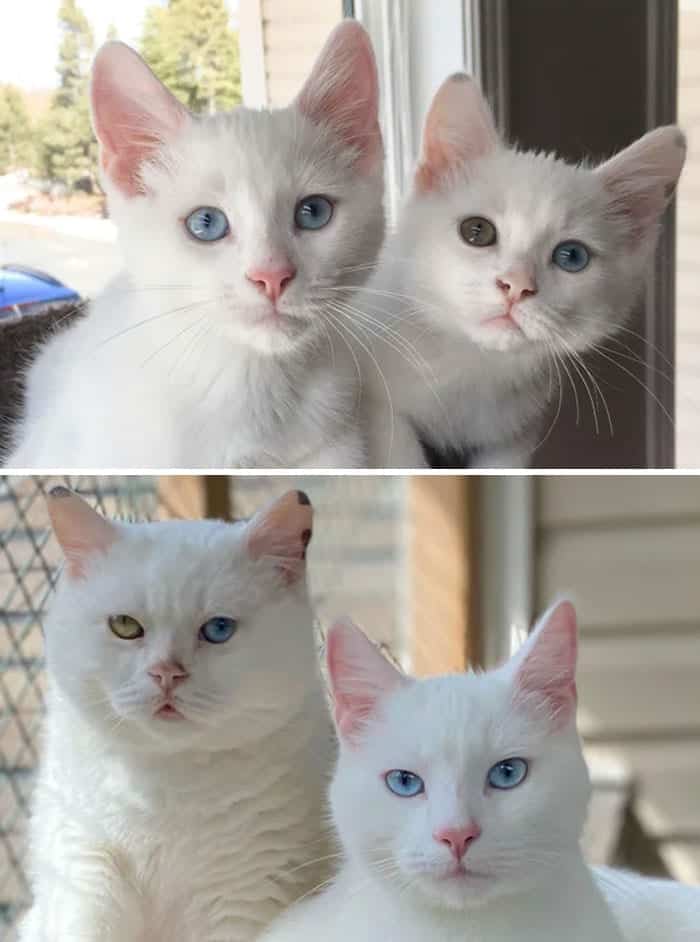 25. 3months To 11 Months. Nigel, Please Stop Growing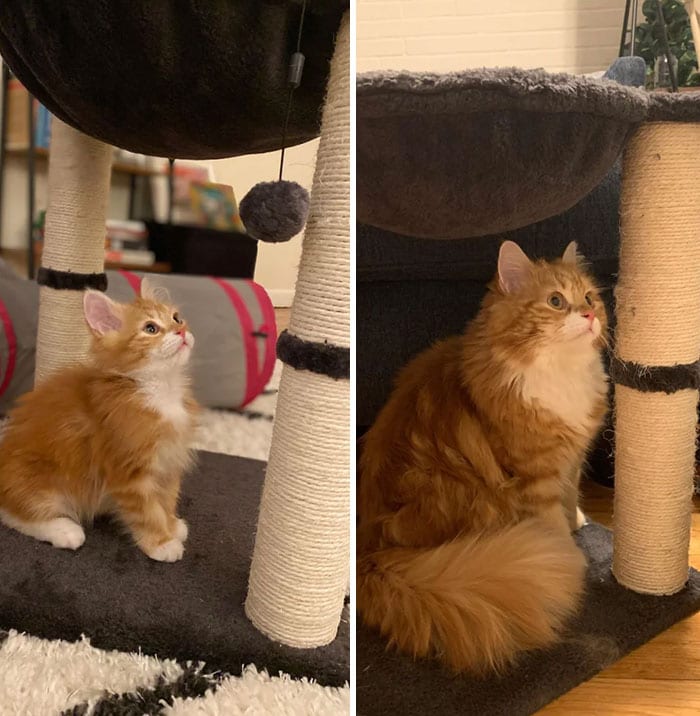 26. Kitten To Cat & Baby To Kid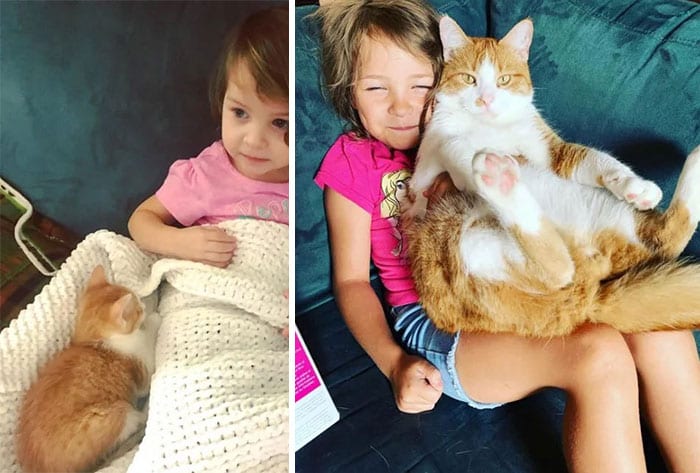 27. Like The Queen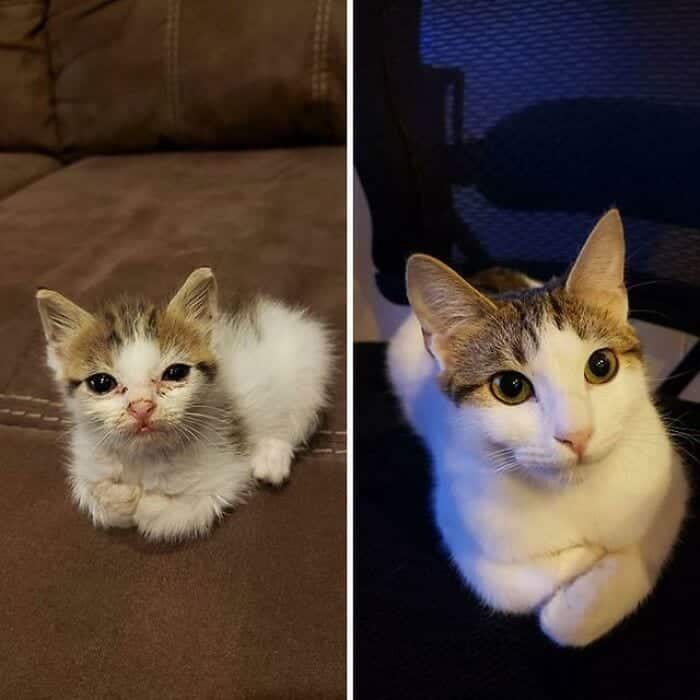 28. Casper At 3 And 13 Weeks Old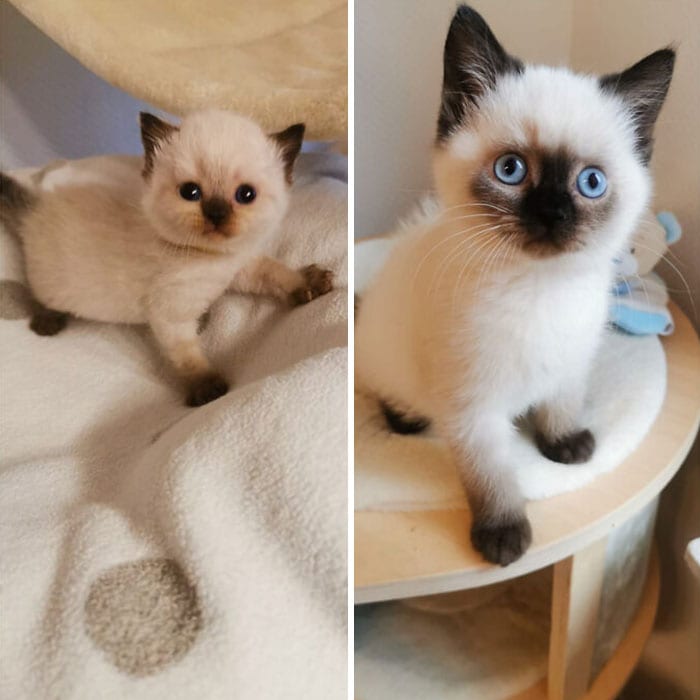 29. 3months vs. 3 Yo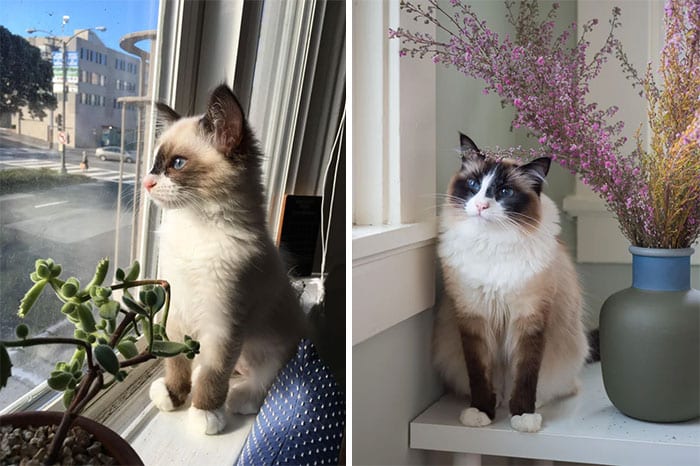 30. Started Life Lost In A Swamp, Now Cozy In A Christmas Sweater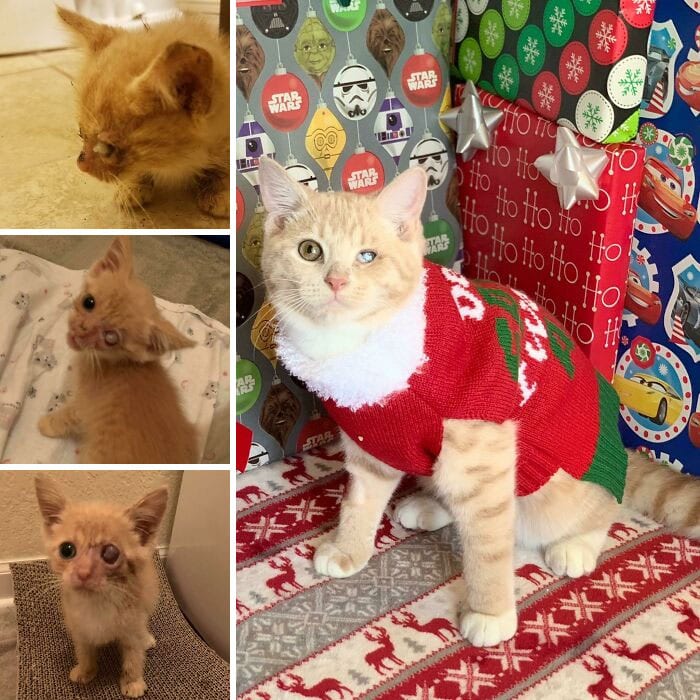 31. Thor, Then And Now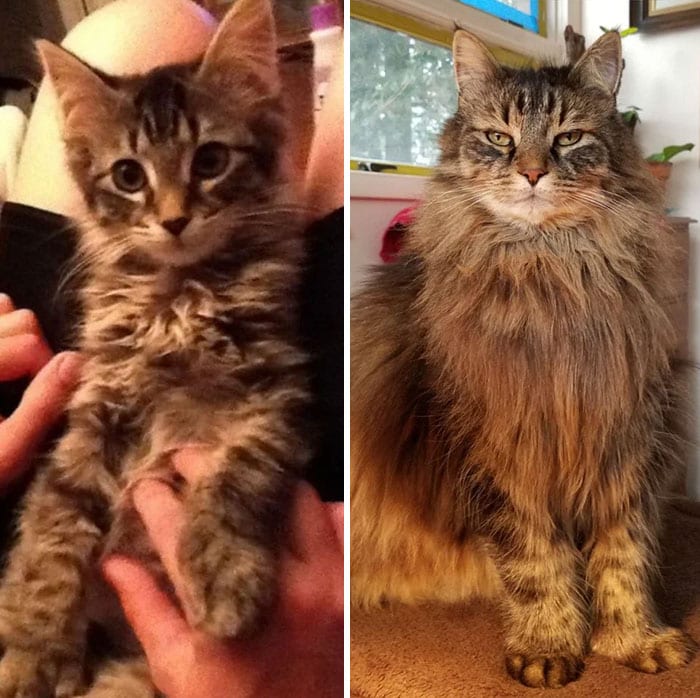 32. Baby To Now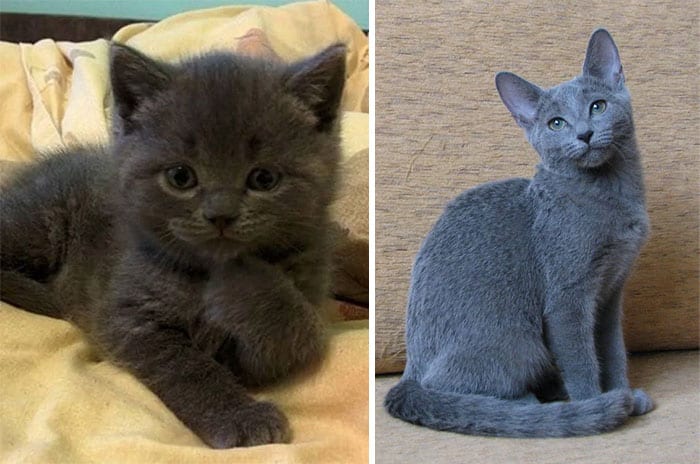 33. Bean Was A Microkitten. Here She Is At 8 Weeks vs. 5 Years. She Has Some Bone Deformities That Limit Her Front Leg Mobility And Is Still Under 6lbs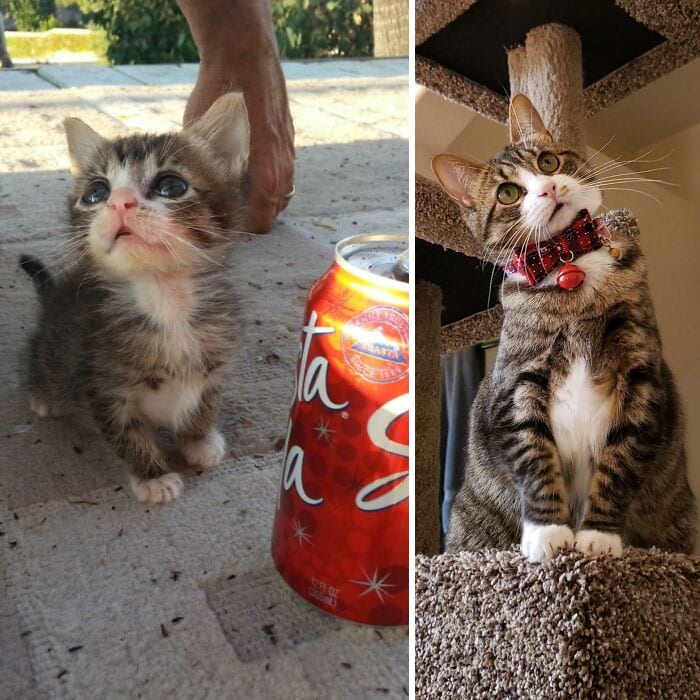 34. From A Little Floof To A Lot Of Floof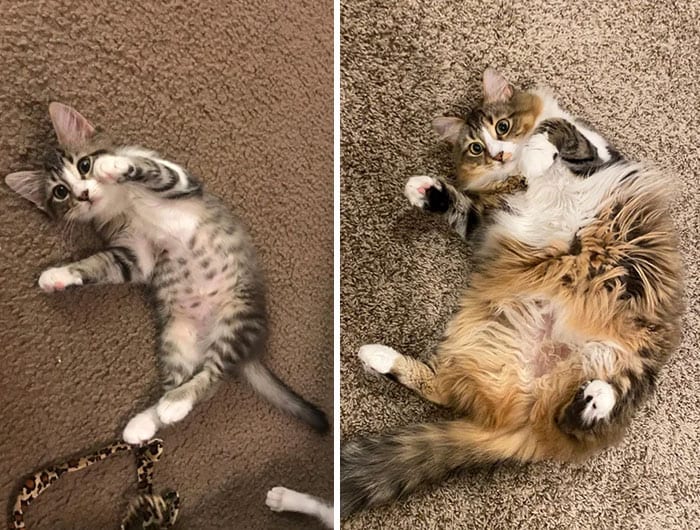 35. I Was Told To Post The Squid Here. As You Can See, He's Always Been Fancy