We have been taught always, that honesty is the best policy. Even if the truth is hard to accept or is bitter, you should always be honest to yourself and others. One woman shared an honest story about the dog that she was fostering. A Chihuahua named Prancer hates life and humans. The woman could have highlighted the good traits of the dog, but instead chose not to. Because of her honestly, and the story she shared about the dog gained a lot of popularity on the Internet. The post had everything that you would look forward to reading. It was witty, refreshing and fun.
The Chihuahua is temporarily being looked after by Tyfanee for the Second Chance Pet Adoption League in New Jersey. We spoke to Stephanie Pearl, the President of the Second Chance Pet Adoption League, and she told us that they have received thousands of request for the adoption of the dog.
Meet Prancer. He's a Chihuahua who's looking for a forever home, but the problem is, he hates nearly everything and everyone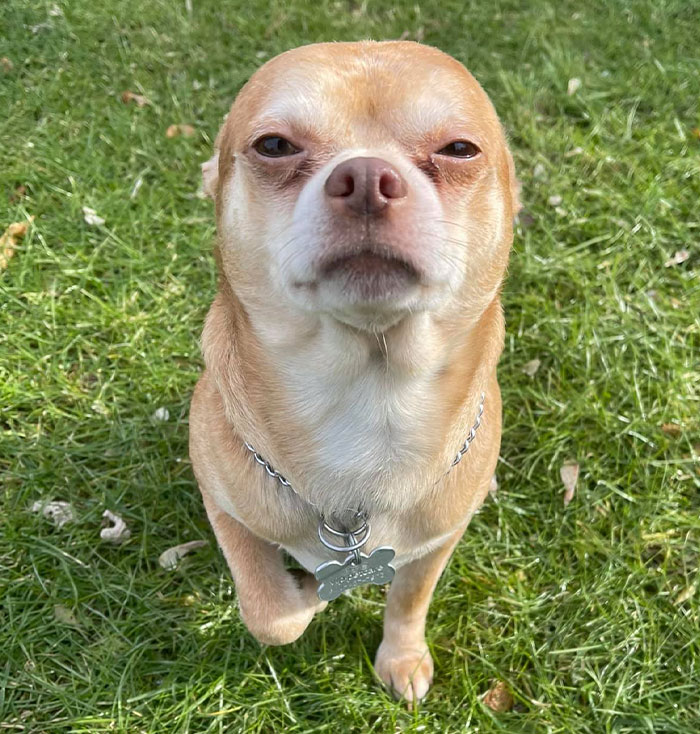 Tyfanee, who is temporarily fostering Prancer, shared what he's like in a brutally honest and incredibly witty post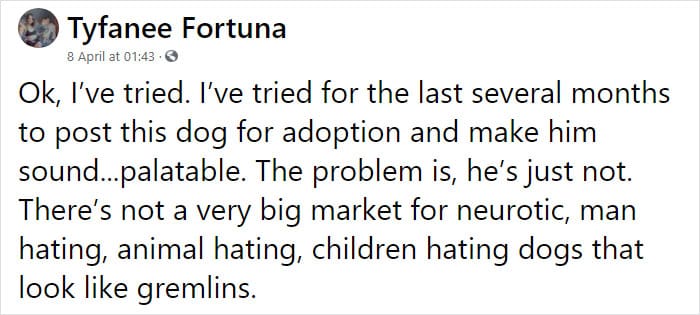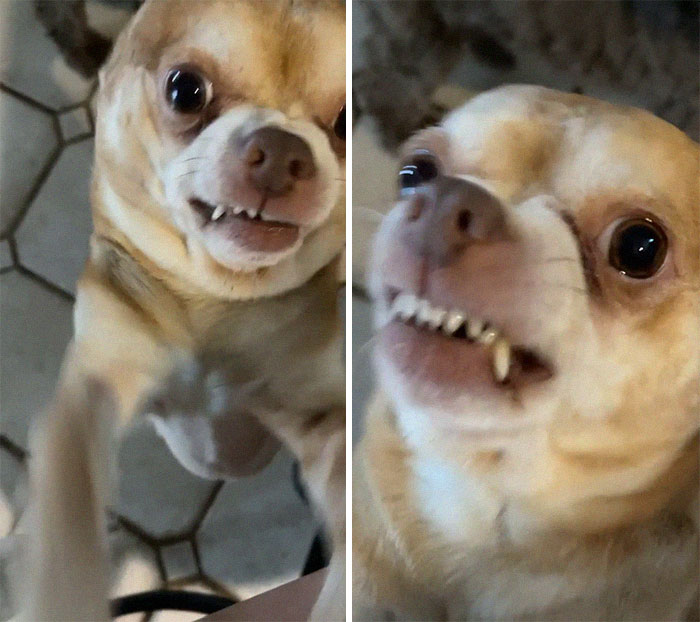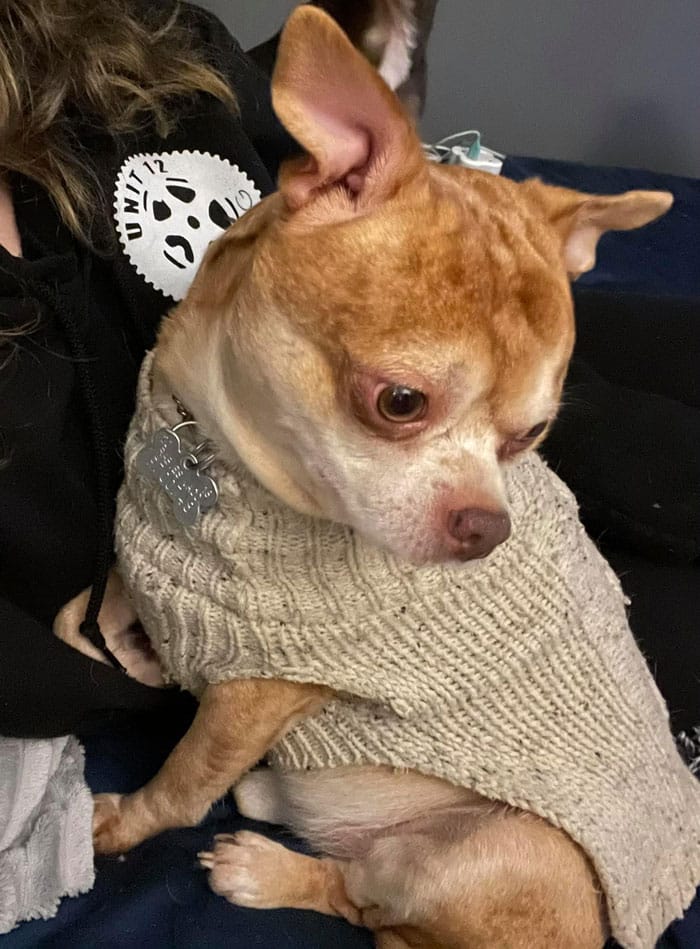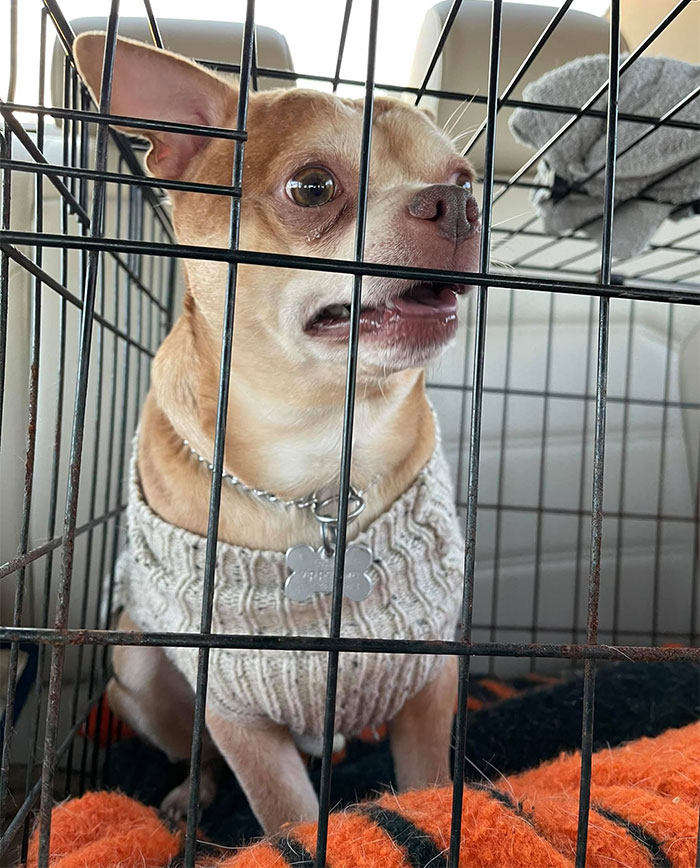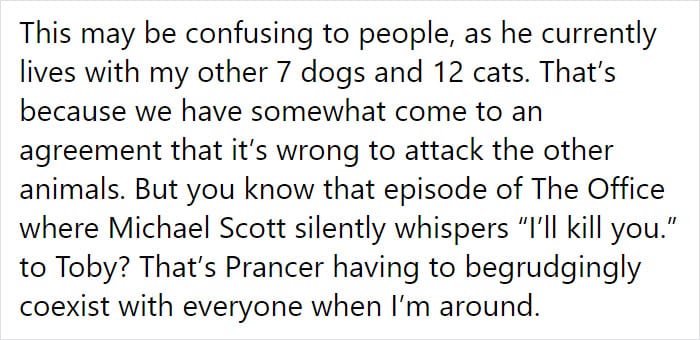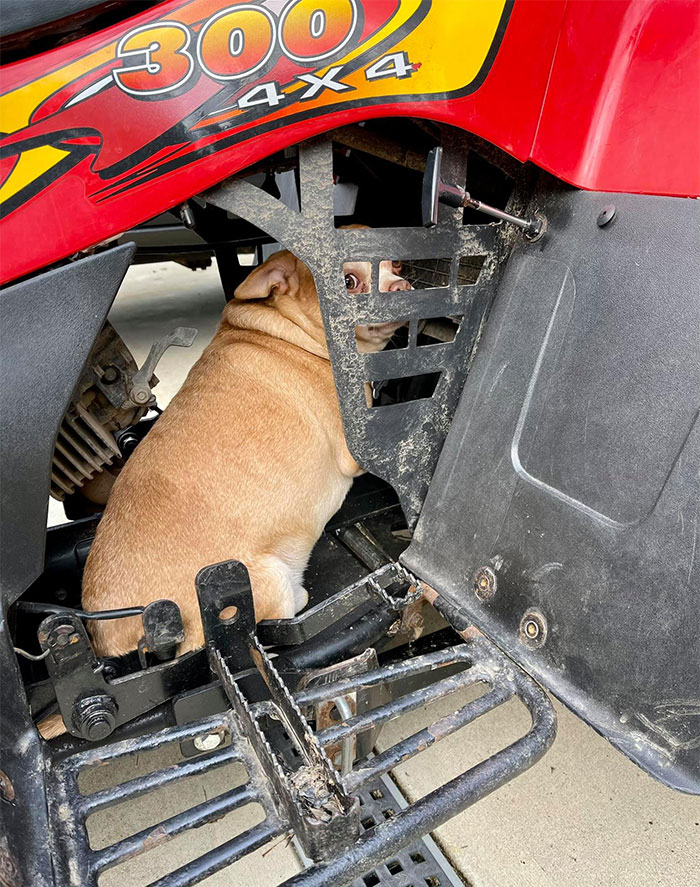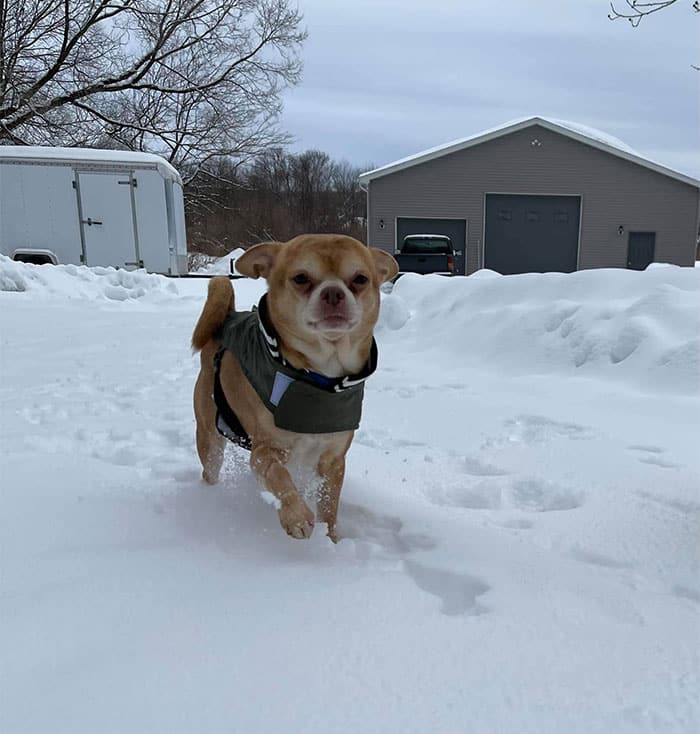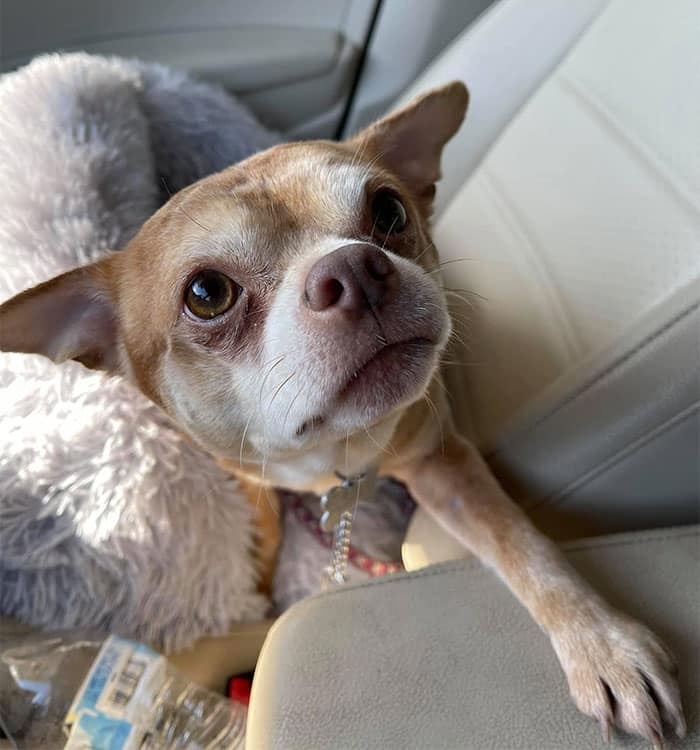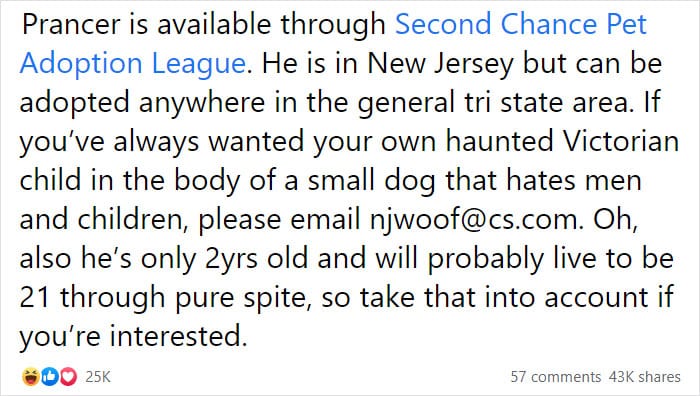 Stephanie revealed to Hiptoro that applications came to them from all over the US and, indeed, the entire world. However, their plan is to keep him in New Jersey. "It's important that his adopter meet and bond with him, possibly several times, and that we can be accessible for follow-up support as he settles in if needed. We have had lots of people who sound like wonderful homes for a dog but have other pets, men, kids, or not the right environment in the house for him and we are looking for the right permanent fit and an experienced dog person that understands how to work with him," the President of the Second Chance Pet Adoption League told us.
She also addressed that the organization has "many" pets that have a tough time finding a forever home. "We are a small rescue but our focus is on helping local small dogs most in need—those that don't do well in shelters or need a bit of extra time, training, and rehab and sometimes medical care to help to prepare them for adoption," the head of the organization said.
Creativity always helps when helping an animal find a new family
"Sometimes, you have to get creative to get them noticed, and his foster mom did an amazing job with that hilarious well-written post!" she praised Tyfanee. "Besides, the ones with 'delightfully quirky' personalities like Prancer our other specialty is seniors, hospice, and medical special needs. We like a challenge and knowing we can help and understand those that others can't."
"Our founder, Diane Becker, ran the rescue until she passed away in 2009 and started it to help reduce local shelters' euthanasia and help dogs who had no other options. We adopt out about 200 dogs per year, most of them small and would be considered 'less adoptable' due to age, medical, and/or behavior. We are committed to making sure our dogs find the best possible matches so that they and their adopters can enjoy happy lives together," Stephanie shared.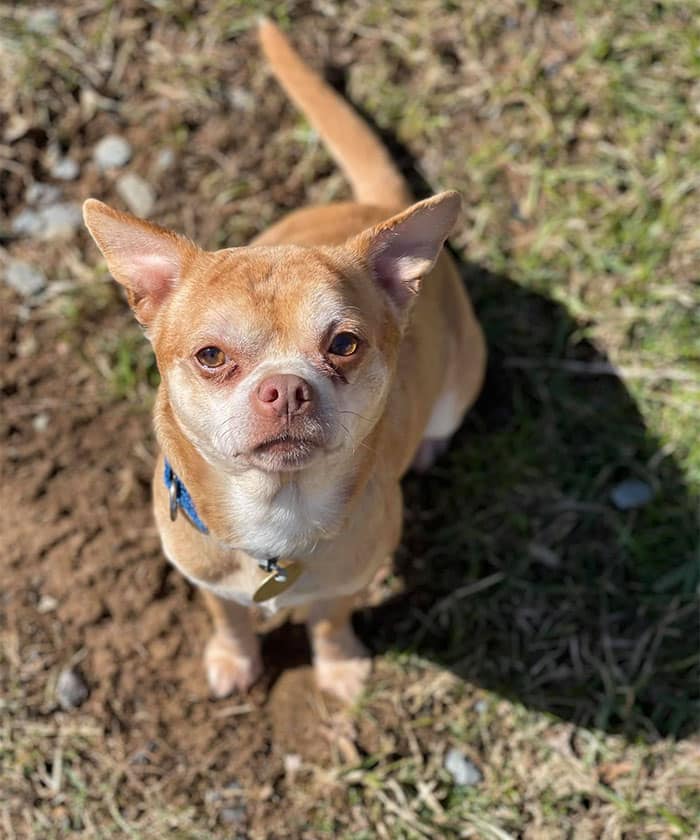 The volunteers are hoping Prancer's story will get more dogs adopted
Stephanie is happy that Prancer's story has gone virl. This will help their organization to help more and more rescue dogs to find a forever home.
"Chihuahuas are the second most euthanized breed of dogs across the country in shelters (after Pit Bulls, another horribly abused and misunderstood breed)," Stephanie shared the harrowing reality. "Their tiny size and Hollywood has made them popular and people get them to dress up and carry around like a stuffed animal, often not understanding they have special training and emotional needs and then discard them when they develop 'issues' like Prancer."
According to Stephanie, Chihuahuas aren't for everyone. "But those who love them and know the right way to work with them can attest that they are hilarious loving companions with the right people. If you are adopting a dog, research first and make sure you are committed to them for life! Every breed has different needs, and every individual dog of that breed has their own unique personality, and while they are in rescue we live with them and get to know their individual likes and dislikes and see the good and bad in them so we can know how best to make them happy and what type of permanent home they will thrive in."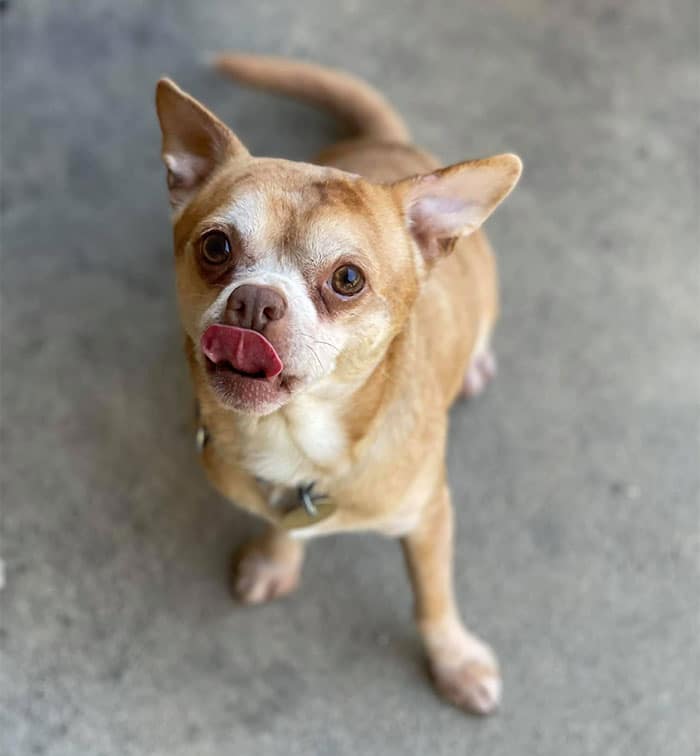 Having a sense of humor is vital in the rescue world
She also mentioned to Hiptoro that a sense of humour is very important in the pet rescue world. "It's been so much fun to see how many people got the 'joke' and have relayed stories of their own similar Chihuahuas and connected with this little guy, seeing their dogs (and sometimes themselves!) in his description. One person's 'trash' is another's treasure, and a 'problem' dog like Prancer may have been a terror and inconvenience in the wrong home but instead, he's bringing joy to millions and hopefully the right person very soon!"
Prancer looks very handsome, however, behind those cute eyes lies a vast hatred for men, children, and other animals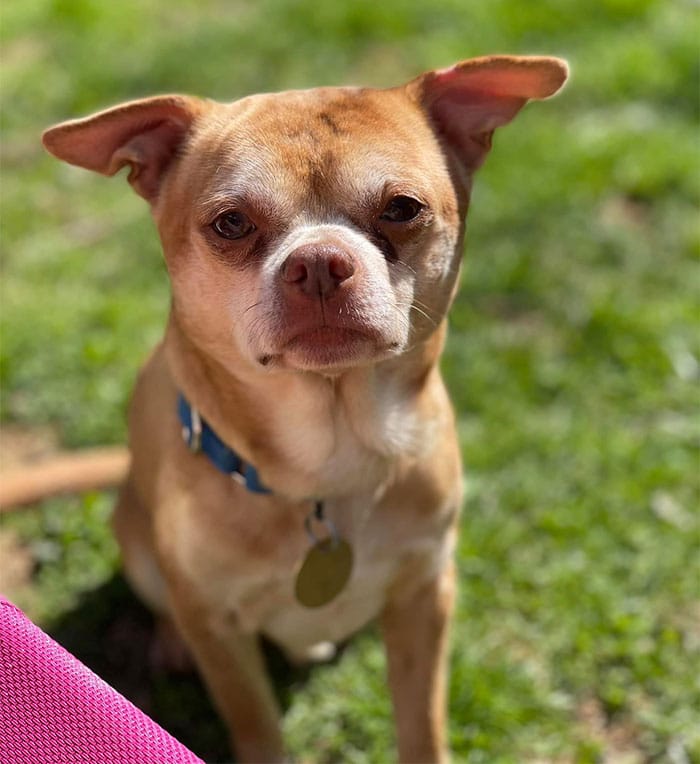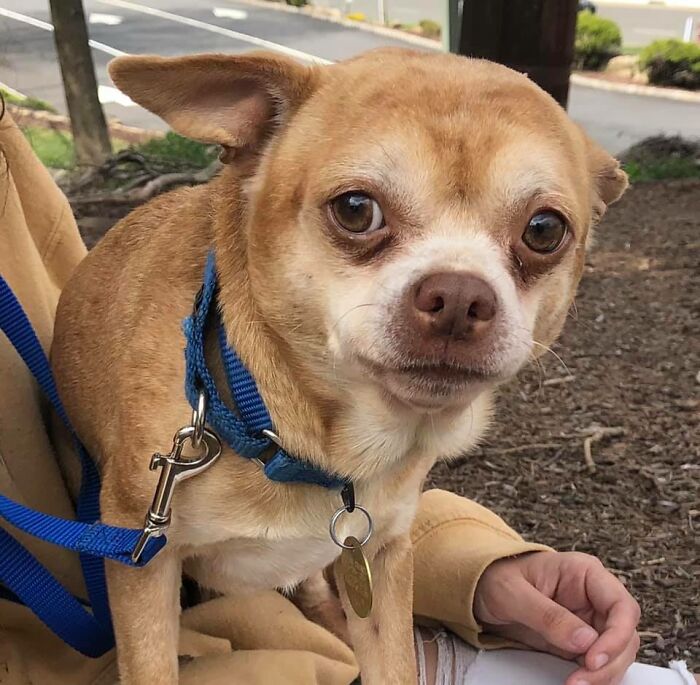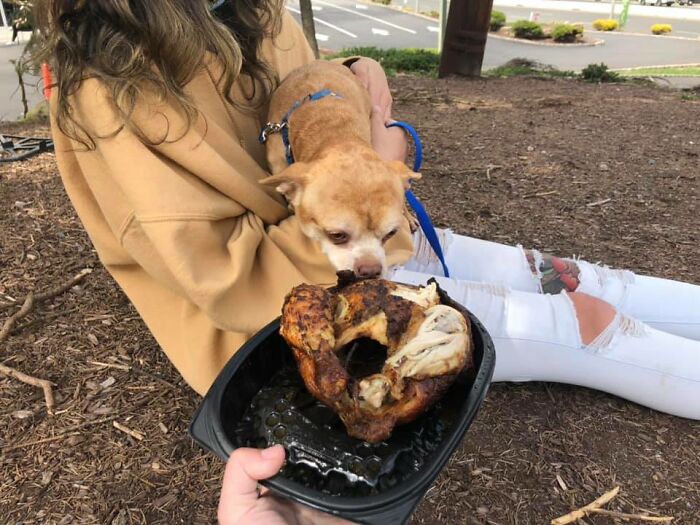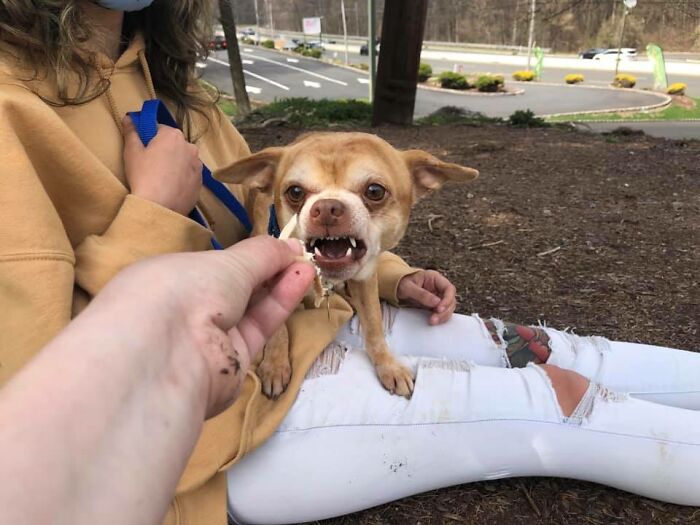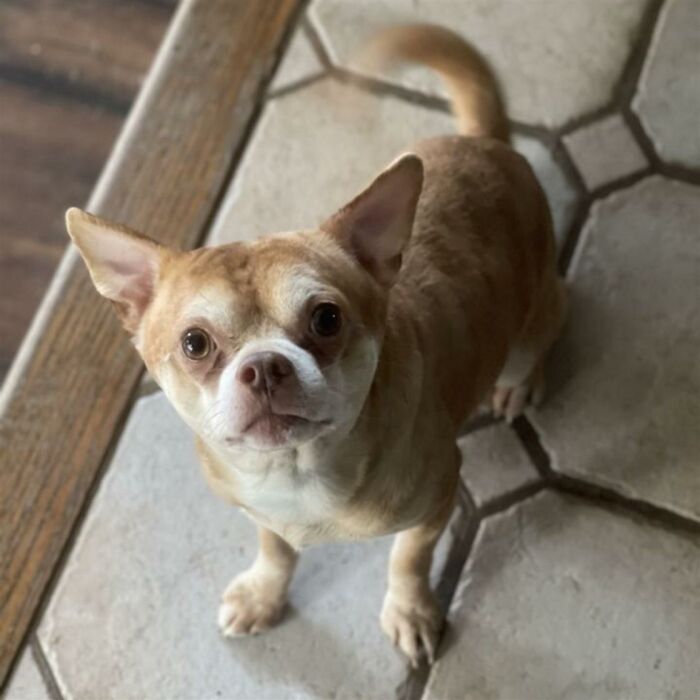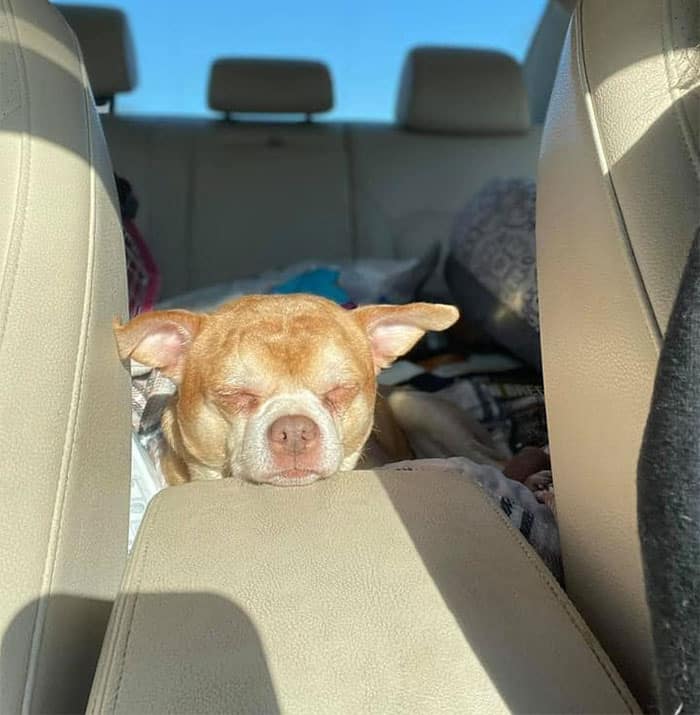 The internet was loving the honest adoption ad