Morris the cat was adopted from a shelter when she was about nine-month-old by Jennifer Boyle and brought into his forever home. In the beginning, he was scared, but soon after Morris met Champy the horse, he started to trust his surroundings better. They met one morning outside of Jennifer's house.
"I let Morris onto my front verandah after he'd had a few days to settle in and Champy was immediately interested in him, coming up to say hello and then persisted in wanting to groom Morris," Jennifer explains.
Morris did not instantly get attracted to Champy, but since the horse didn't give up trying to make friends with him. Morris couldn't resist making him his new companion.
"It was after Champy had been grooming Morris for about a week that Morris felt safe with him and jumped onto Champy's back to start grooming him in return," Jennifer added.
They seem to get along well and have the best time together. Morris and Champy take naps together, drink water from the same place, and even enjoy horseback rides together. It appears that the two have created a bond that will last for a lifetime.
Scroll down to take a look at these pictures that tell the story of  Morris the cat and Champy the horse.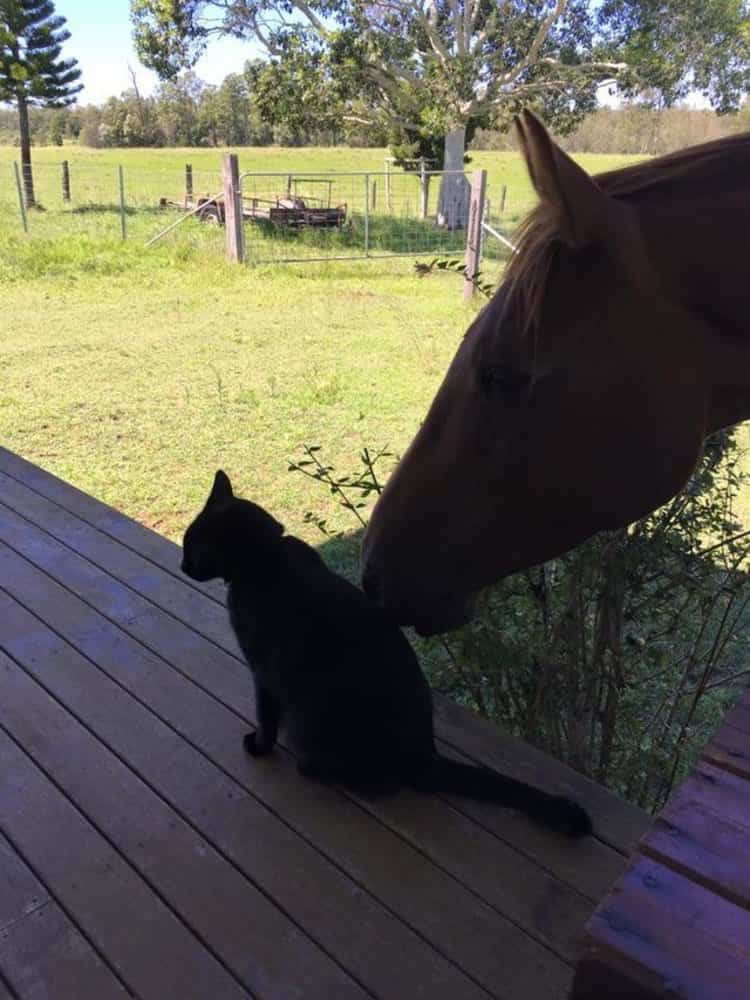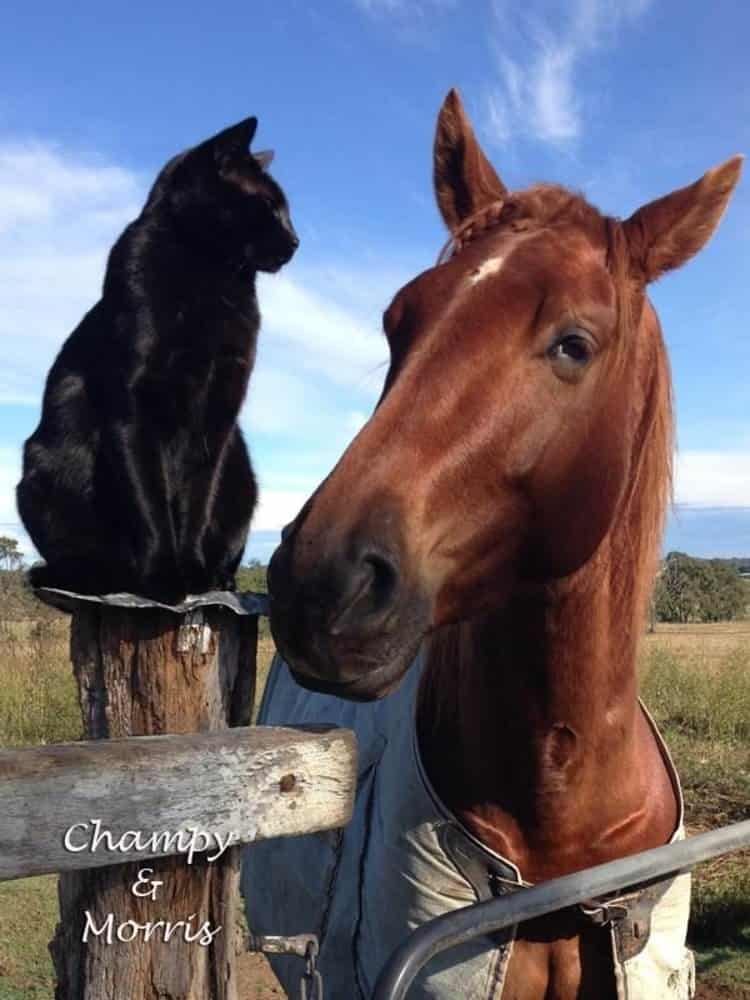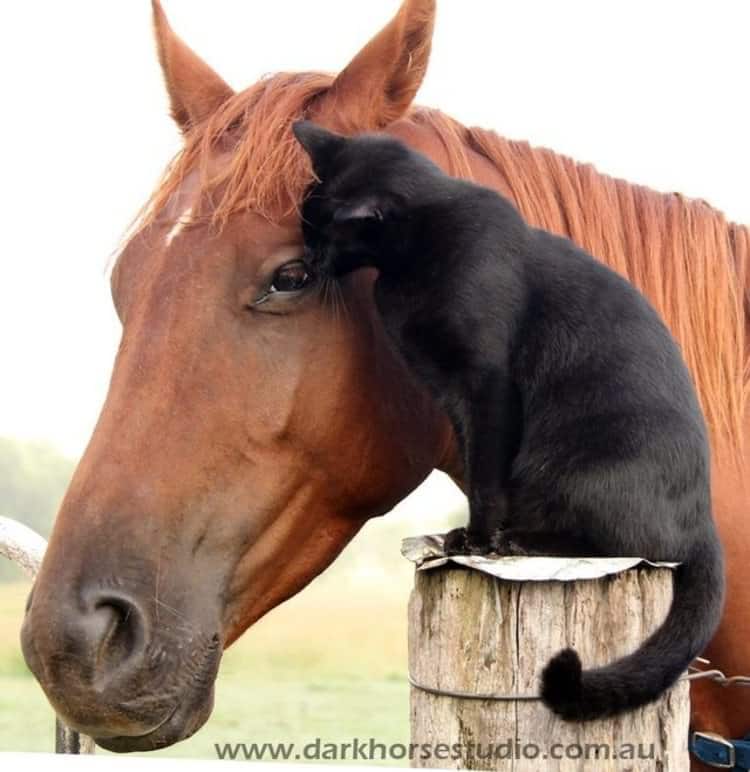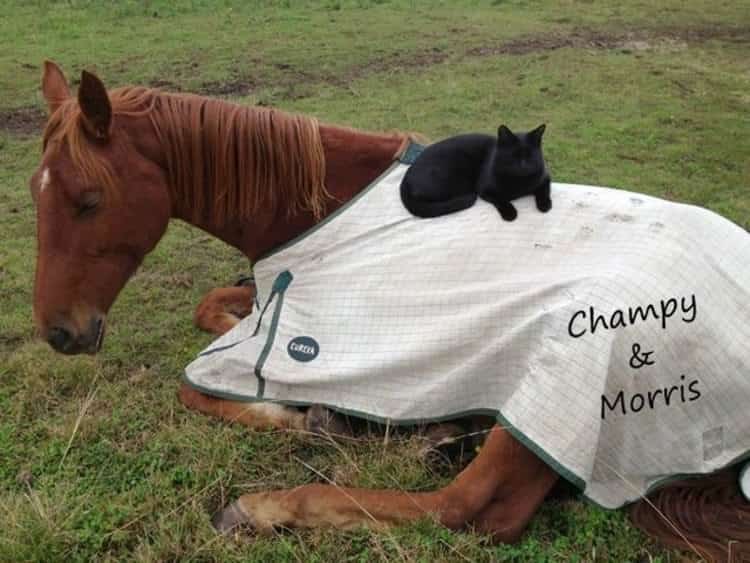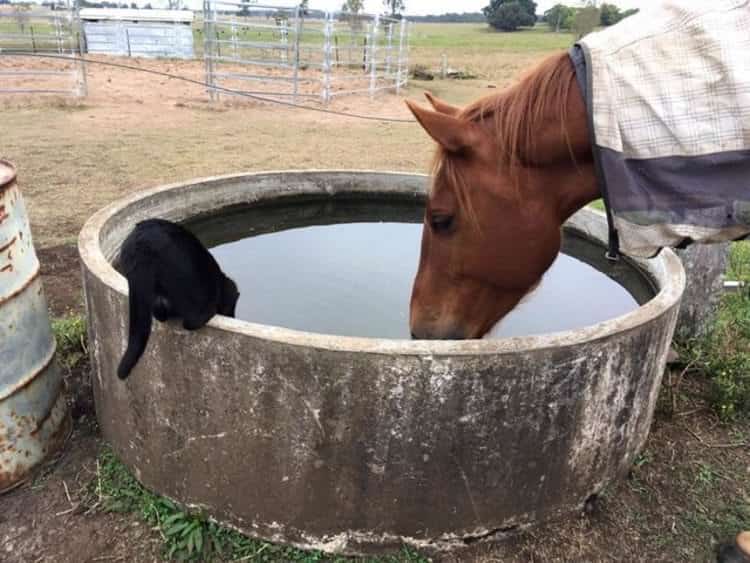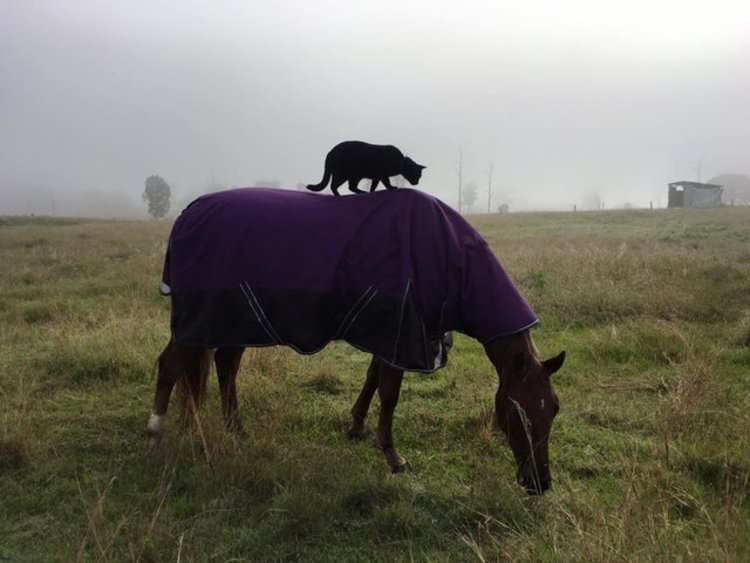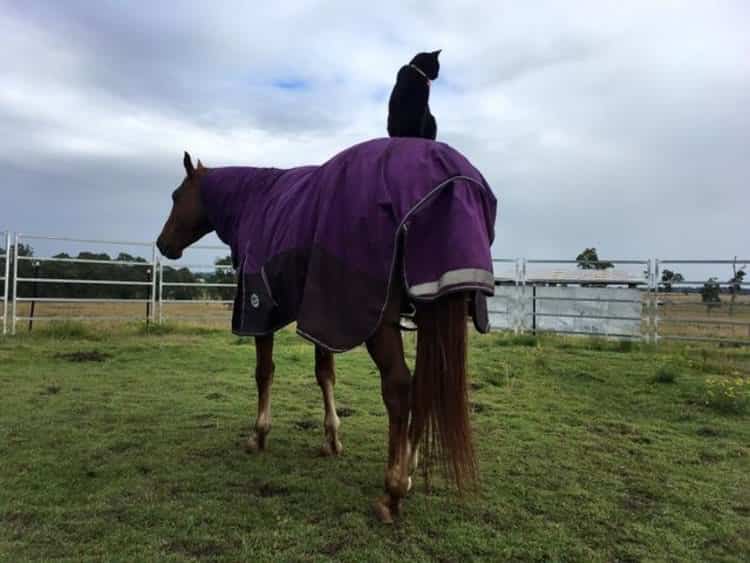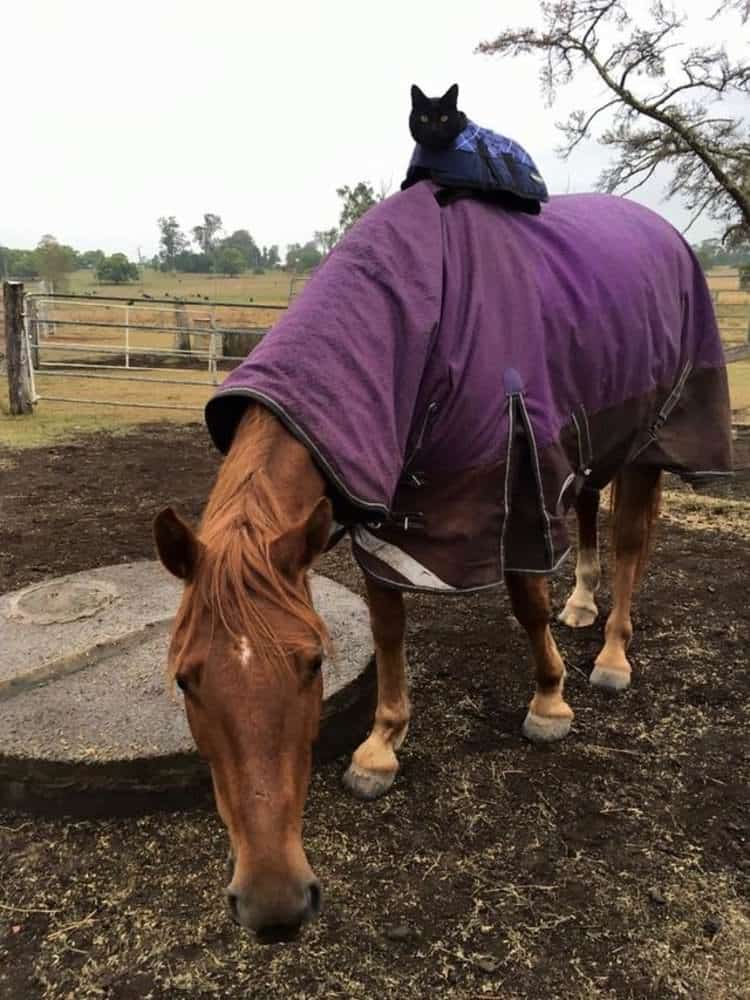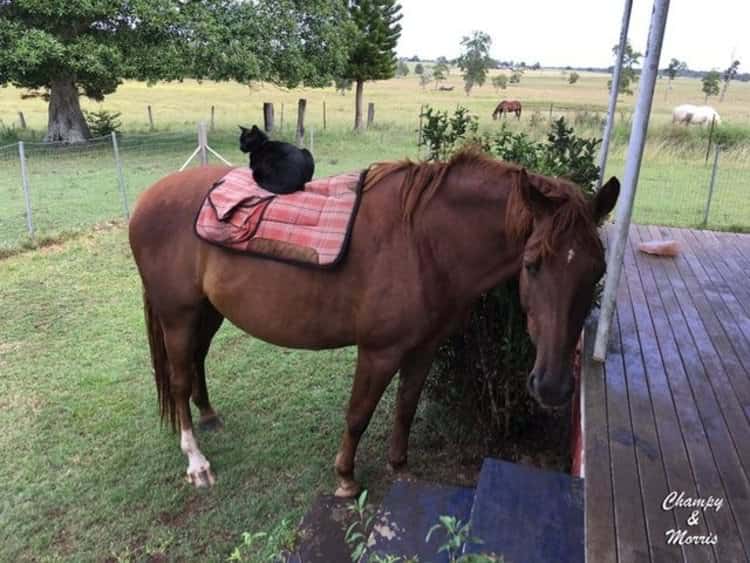 What do you think about these two absolutely lovely animals? Have you witnessed some unique friendships like these in your surroundings?
Do you wish your friend to get along with an animal that doesn't look similar to them? Let us know what do you think about this adorable friendship in the comment section below. And, also if you have some fun stories to share, Hiptoro will love to post them on our platform.