Actress and singer, Abigail Breslin has responded to a troll who called her a 'pathetic loser'. Why did the fans call her so?Because she wasn't wearing a mask at a theme park in Las Vegas? The actress has announced that she'll be taking a break from social media.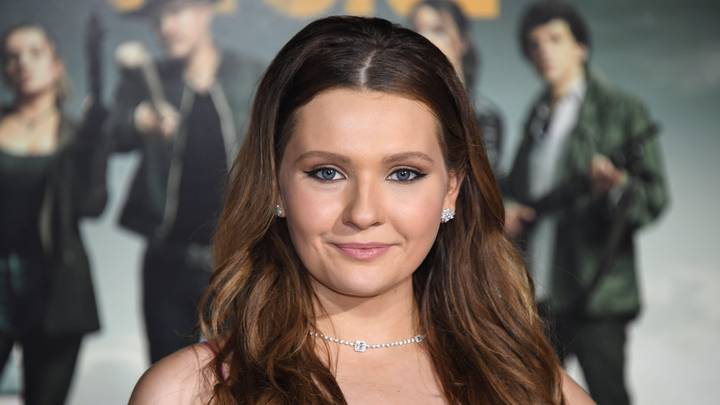 The Little Miss Sunshine actor shared a snap of her with her pals enjoying a rollercoaster ride while on a vacation in Las Vegas. The picture shows her wearing a mask.
However, some of her follower backlashed her by dropping comments like : "Who's the pathetic loser wearing a mask?"
The 25-year-old did not want to love the opportunity to give it back to her fans, she replied: "That pathetic loser would be me, someone who lost their dad due to someone not wearing a mask and giving him Covid."
"You can kindly go f**k off now," she added.
The trolling didn't stop her. Further the slammer targeted her father and called him 'weak'.
She appealed to her fans to report the particular person, she wrote: "Would love if you could all report this person. To say my dad died because he was 'weak' is something I will not tolerate."
View this post on Instagram
All the comments on the post were not negative, and Breslin thanked some of her fans for 'having [her] back'.
Many even rushed to the comment section to support the talented singer, one user said: "Some people really have no idea how to treat others with respect. To comment something like they did is absolutely abhorrent."
Another wrote: "Proud of you! Be proud – you're prioritising safety, while others aren't taking it seriously."
However, the trolling took a toll on Abigail and she finally wrote: "Okay this will be my last post for a while because I do not need to further explain myself".
View this post on Instagram
Sadly, Breslin's father, Michael Breslin, suffered from Covid-19 in last February and passed away after battling for pretty long.
At the time, she shared a few pictures alongside her father and captioned it 'hard to write'.
Breslin wrote: "At 6:32pm EST, my sweet, perfect, amazing, heroic, wonderful dada passed away after my family and I said goodbye."
She remembered her late father as 'a hilarious, boisterous, tenacious, rebellious, intelligent, sweet, incredible human being. He loved life. He loved his family. He loved the simple things'.
Finishing off the dedicated post, she wrote: "And we loved him. And we always will. I miss you daddy. I can't wait to see you again. I won't ever, ever, ever forget you. To the moon and back dada … Love, yours forever, Abs."
Do you think slamming actors all the time is a wise thing to do? How would you have reacted to a slammer if you were in her spot?
Sadly, the glamour world seems all happy and bright from far. But only a person involved in the mess can understand the problems they have to deal with. Share with us your thoughts in the comment section.