The deadliest fire in Butte County, California killed 81 people, 699 people missing and destroyed nearly 13,000 shelters and a lot of buildings.
Recently, Rodger tweeted a video of himself wearing a "Butte Strong" sweatshirt, asking donation to help recovery efforts of disastrous wildfire that destroyed Butte County, where he belonged to. This illustrated that, Rodger is not only a hero on the field but he also proved himself as a hero off the field. He also promised to donate $1 million for the recovery of his Butte County. Before we judge this celebrity for asking funds, we should know that this fund is directly going to the place Rodger was born and raised.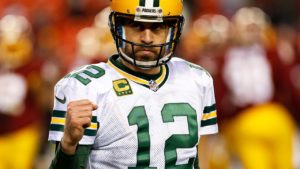 Rodger addressed the reporters that he will pay for both immediate and long-term recovery of Butte County, which is most needed for the toughest time like this.
Source 1: www.msn.com
Source 2: www.cbsnews.com
I am an amateur content writer, who is currently pursuing a Masters in Finance from ICFAI Business School. In this highly volatile Business Market, I find no better way to keep myself updated than to write about it and reflect my own thoughts as words.