Yoga is a discipline that is known for helping people to build a connection between their minds and body.  Today, we are going to tell you a story about a connection so strong that bought a daughter and mother close to each other. Their love of yoga has led Laura and her daughter not only to master the most difficult poses but also to help them create a bond that is unbreakable.
We at Hiptoro decided to collect some evidence of why this yoga mom and her daughter's relationship is so inspiring. You might end up getting inspired by them and take out your yoga mats to practise these poses.
How it all started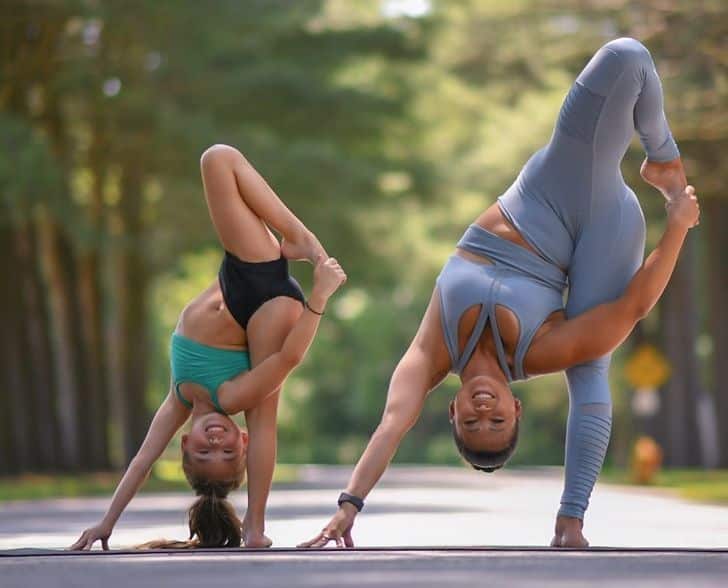 Laura Kasperzak, a yoga instructor, dancer, fitness trainer, and mother who started her Instagram account to share her personal journey. She started posting photos of her work and, majorly focused on yoga. Gradually, she caught the attention of thousands of people on Instagram. And one very special reason for the insane response was her daughter, Jayden. When Jayden started seeing her mother training, she quickly became interested and wanted to be a part of her daily routines.
She began to imitate her mother's poses, and the results surprised them.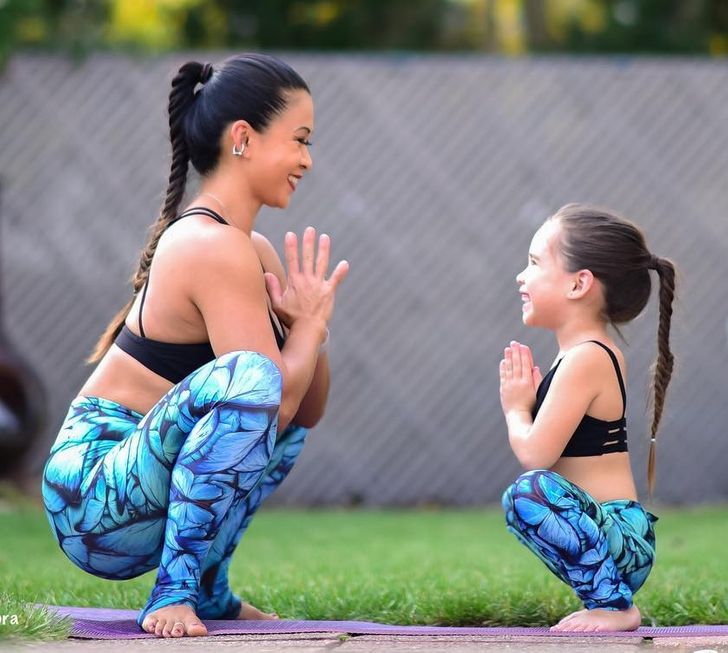 At the age of 4, Jayden showed interest in what her mom did. And her curiosity lead her to discover that she loved what her mom was doing, and tried what she would do. Laura recognized her daughter's skills and talent and accessed that yoga could mean more than just an activity. Instead of practising solo, it would rather be something that both of them could enjoy together. This is how she decided to share, through unique shots doing yoga together, the evolution of her unique bond with the world.
Before and after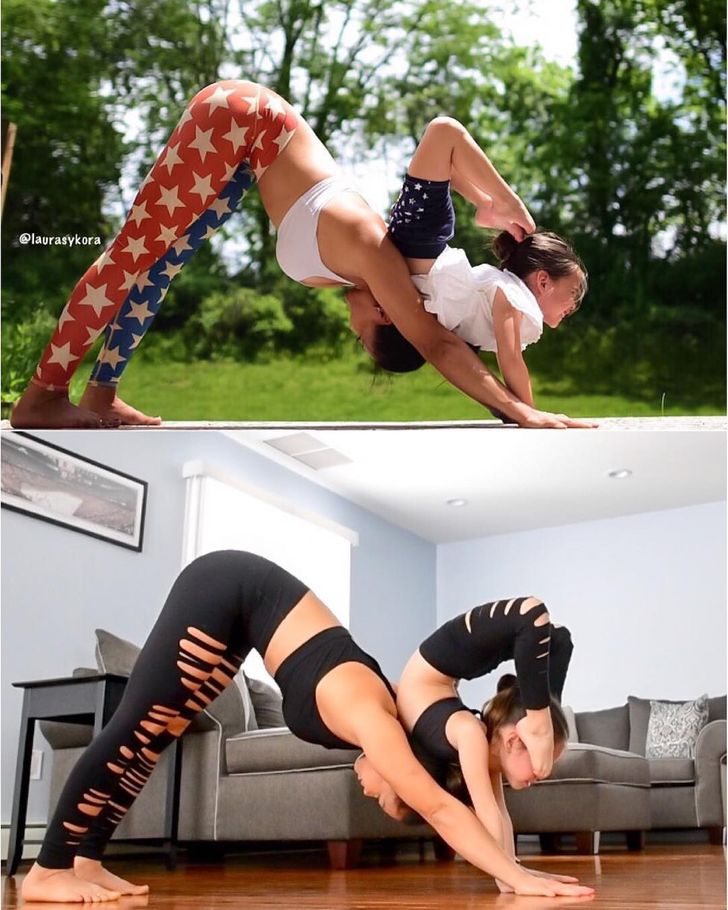 They also like to surprise their followers with before and after images, showcasing improved flexibility and posture correction. More than showing the comparison, it is a reflection upon their store and the journey they have made so far.
"Now the best part is that through this, I get to see my mini's growth as well. These pictures were taken 2 years apart! @minilaurasykora has grown in so many ways!"
What yoga truly means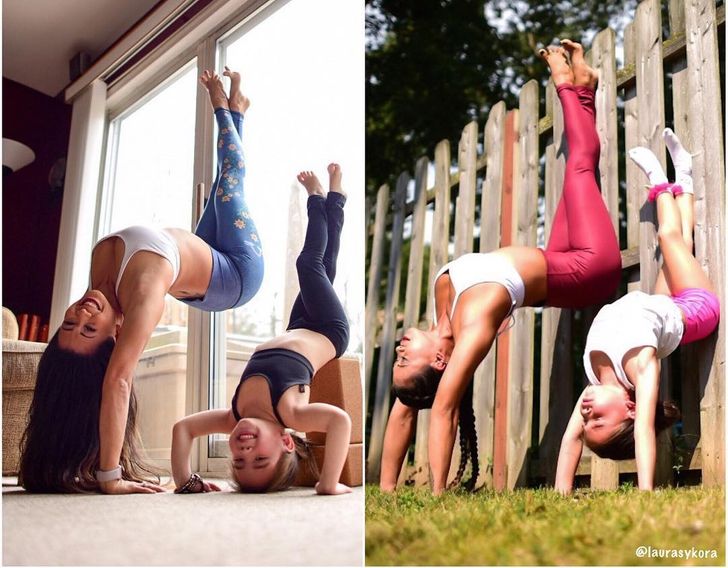 They are practically tried classic handstand to the flying bow, there isn't any specific yoga position left that the duo hasn't tried. Yoga is a practice that you can achieve excellence in only when you are committed and disciplined towards it. However, for Laura and her daughter, it is more of a passion than a practice. You can see in these pictures and analyse how much they enjoy while doing it. They make Yoga look so easy and effortless.
Mom and daughter's bond in pictures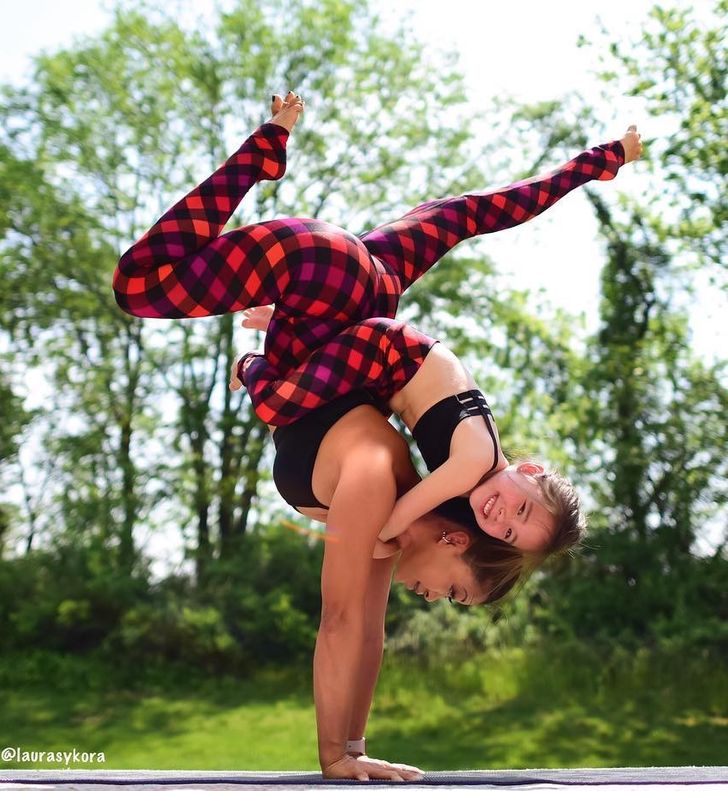 We truly believe that it is difficult to express the feeling and bond between the mother and daughter in words. So, here are some series of pictures that will give out the reflection of how close they are, and how strong their bond is.
It's all about having fun…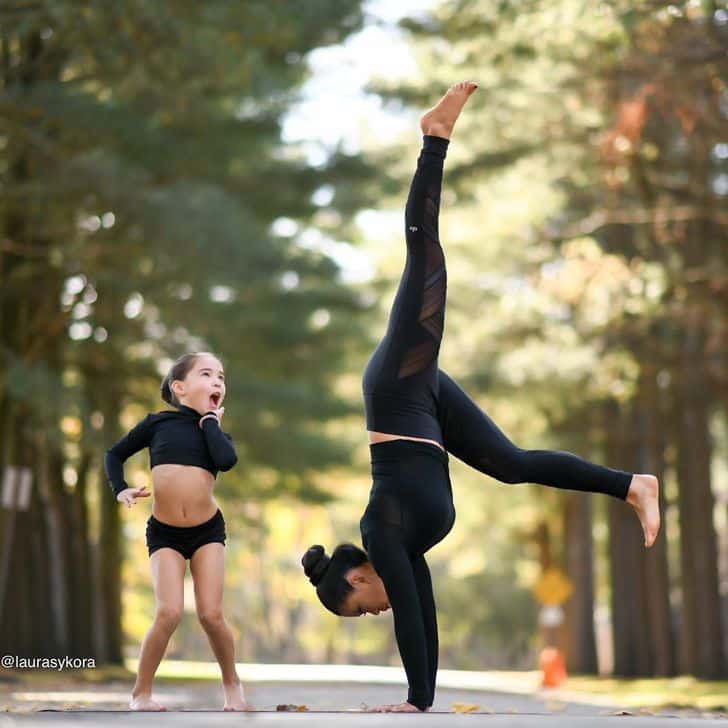 When they started practicing together, the sole purpose was to get enough time with each other. Laura shares her tip with other moms: she says that the secret to getting more attention and involvement from your kids is simple: 'start from the beginning and share what you are doing, only if they are interested. Don't expect or push anything, just have fun!'
Trusting the process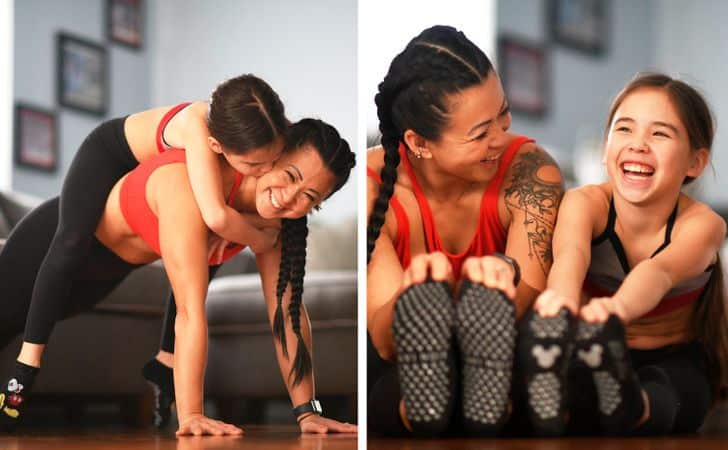 Daughter loves teaching mom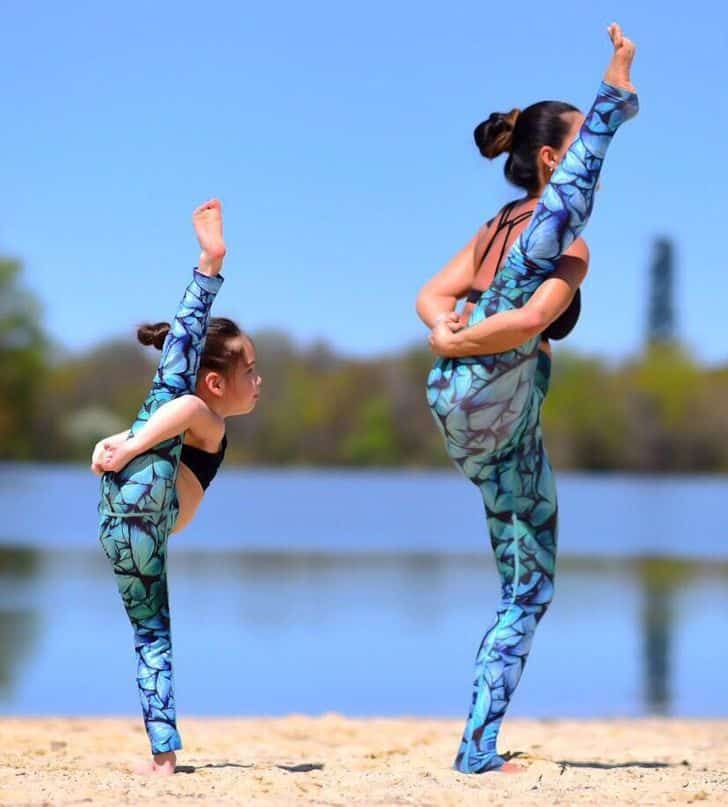 Jayden very much enjoys giving challenges to her mother. They switch their roles of teacher and student, and it is sure fun. Proving that no one is ever too young to teach, and no one is old enough to not learn, an experimented yoga trainer, Laura explains her little one always puts her into trouble. She tries to withstand balance positions that come as a challenge from her daughter. But the results are always amusing, and worth giving a try.
Mastering the hardest poses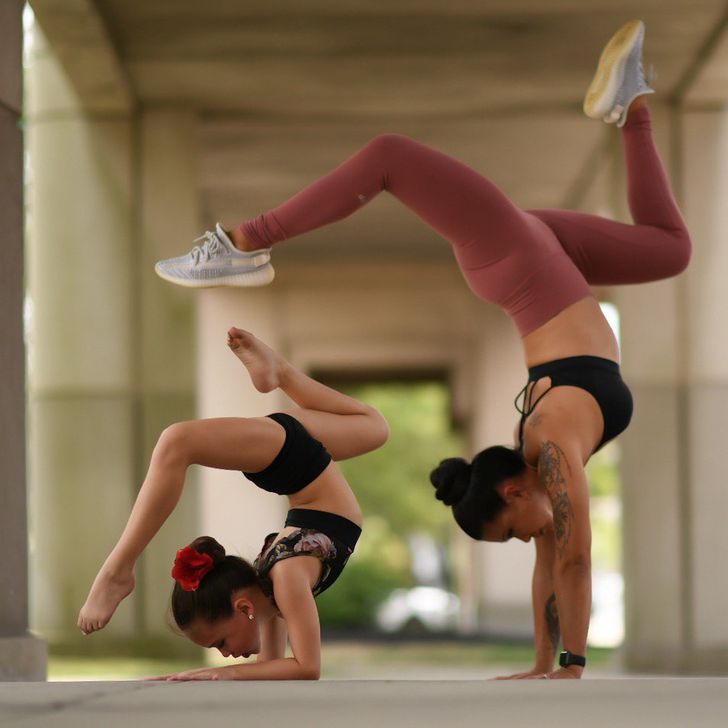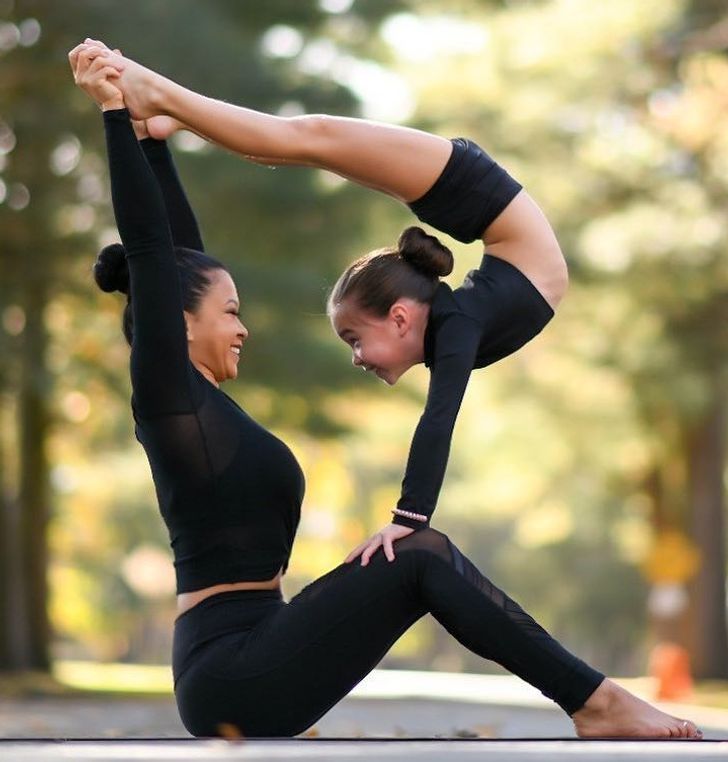 Always making it look easier than it is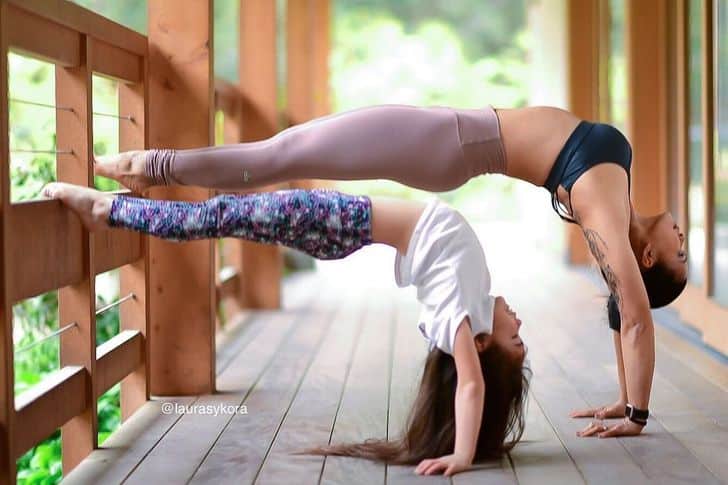 They inspire and encourage each other.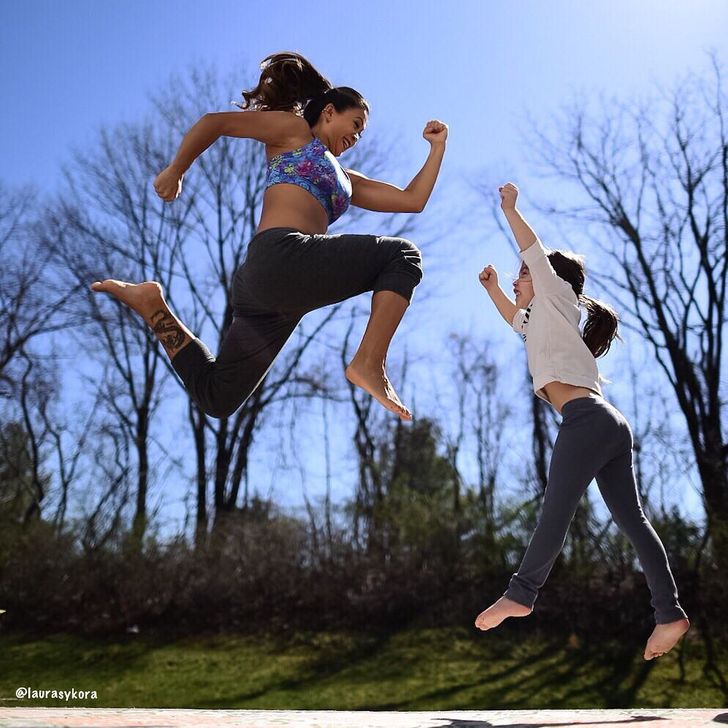 What began as a hobby is now their full-time passion.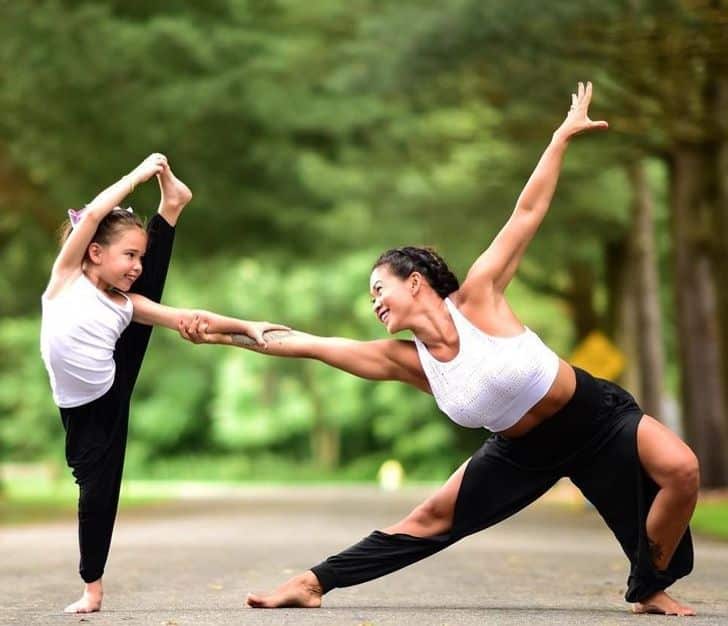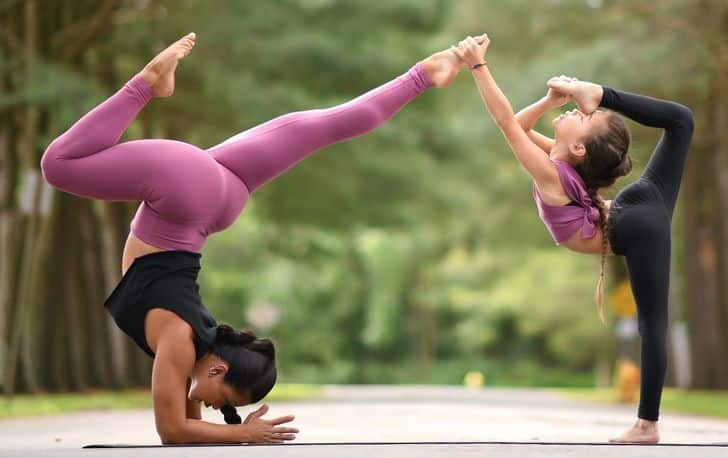 Bonus: #DanceMom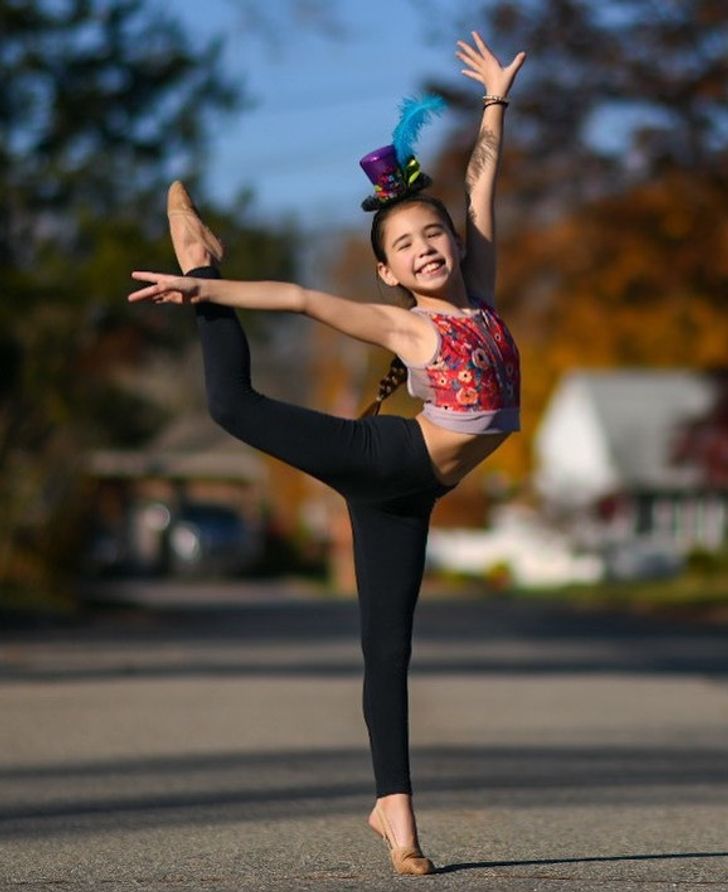 From dancing to practising yoga daily, Jayden trains people and participates in various national dance competitions. And yes, her mother is always supportive towards her in any step she takes. Using the hashtag, #DanceMom, she tries to tell her followers the hidden adventures of being a mother behind the scenes.
In the end, they build this bond every day.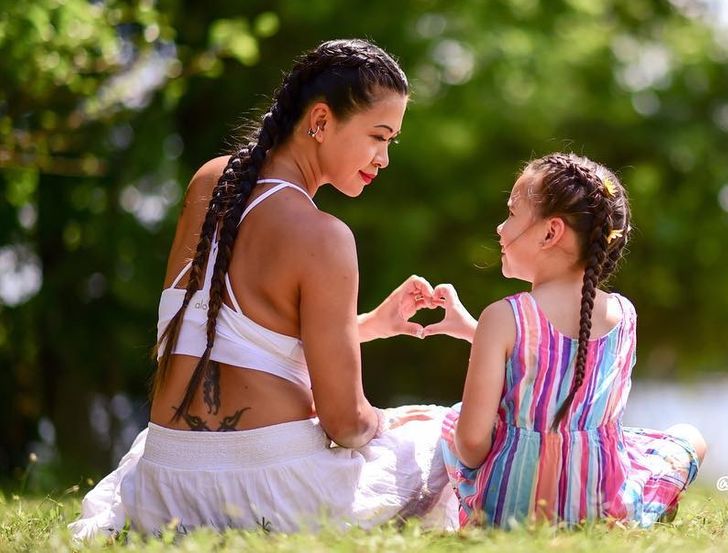 Do you and your daughter/son enjoy some activity together that bought you closer to each other? Do let us know what you think about their team, and have you managed to create a bond like this?
If you've got some cools stories like these or photographs, share it with us, and we'll share it with our viewers.