In one of the latest episode of Dr Phil, the viewers along with the audiences were introduced to a girl named Treasure. Treasure is a black 16-year-old teenager who thinks that she is white and she is superior to other African Americans. This shocking story has got people confused.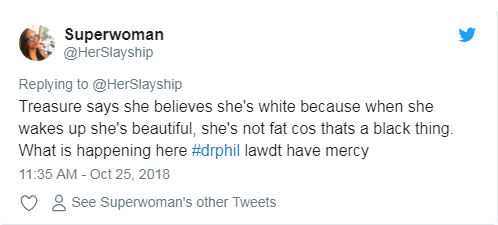 Treasure claimed that she is well aware of the fact that many people have issues with her beliefs that she is White. She feels she is Caucasian as everything about her is different from the African American people. She has a naturally straight hair, and her hair doesn't need a weave, and at the same time, her hair isn't nappy. Her nose isn't giant like African American, and her lips are also perfect. According to treasure most of the African-American people speak the ghetto language.
Treasure also feels that black people are ugly and she has got nothing in common with them. This is the reason why she is different from African Americans, and that makes her white. Treasure was joined by her family on stage and expressed their growing concern about their daughter's mental state and self-hatred.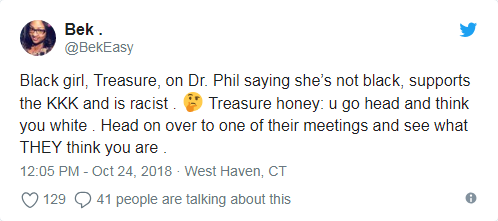 Monique, Treasure's mother, said that the racist tendencies of Treasure started to surface when she was a child. Monique also claimed that Treasure opposed playing with the black dolls and never got along with black kids.
According to Monique, Treasure developed identity crisis after the death of her late husband back in 2006. Even if the man wasn't Treasure's biological parent, Monique reportedly allowed her kids to believe that they all were biracial as they lacked a father figure in life.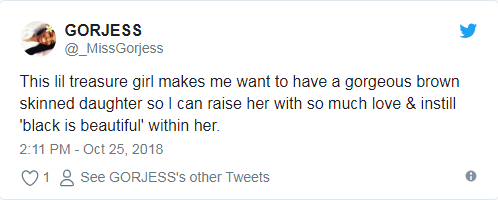 Monique also said that the delusions that treasure holds had been intensified with time. And she fears that her daughter is going to get caught up with the white supremacy groups.
Throughout the episode, Treasure was making a series of wildly offensive statement towards the community of the black people by saying that they are thuggish, chaotic and inferior to white.