We think before and after pictures of anything are totally addictive. Sometimes, the after pictures are so satisfying that we want to see them again and again. And the hair is the absolute tea!
"Dramatic" is the perfect word for the people featured here. They all opted for major chops, and some went for total hair makeovers! Let's check them all out.
Whew!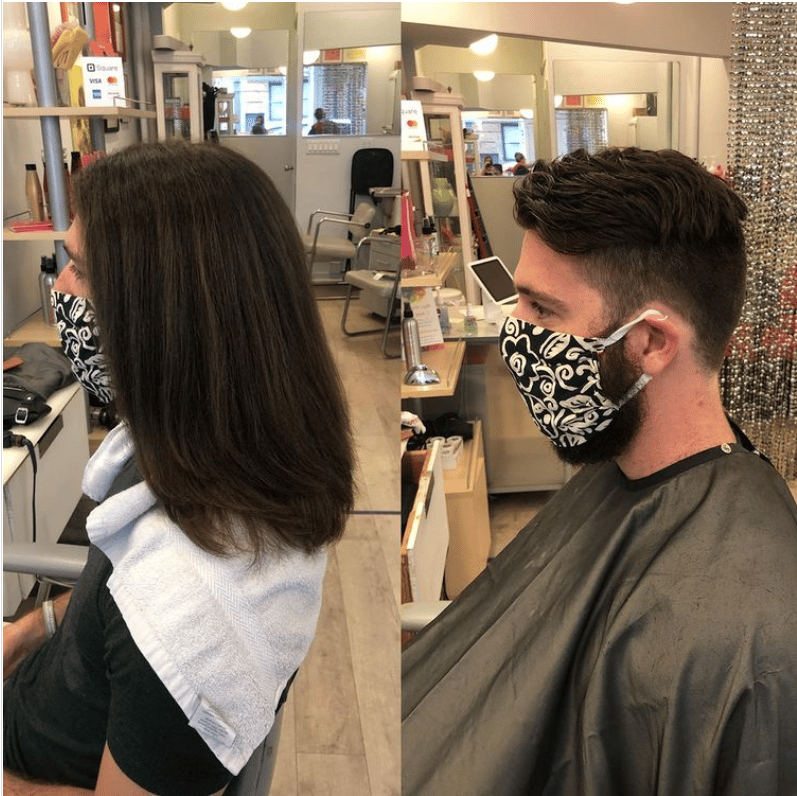 Goodbye, long locks. Hello, fresh cut. Seeing haircuts in 2020 is wild, y'all. Everyone has masks on! Anyway, this cut looks so good, but the before had a soft look to it that I want for my own hair.
Buzz buzz.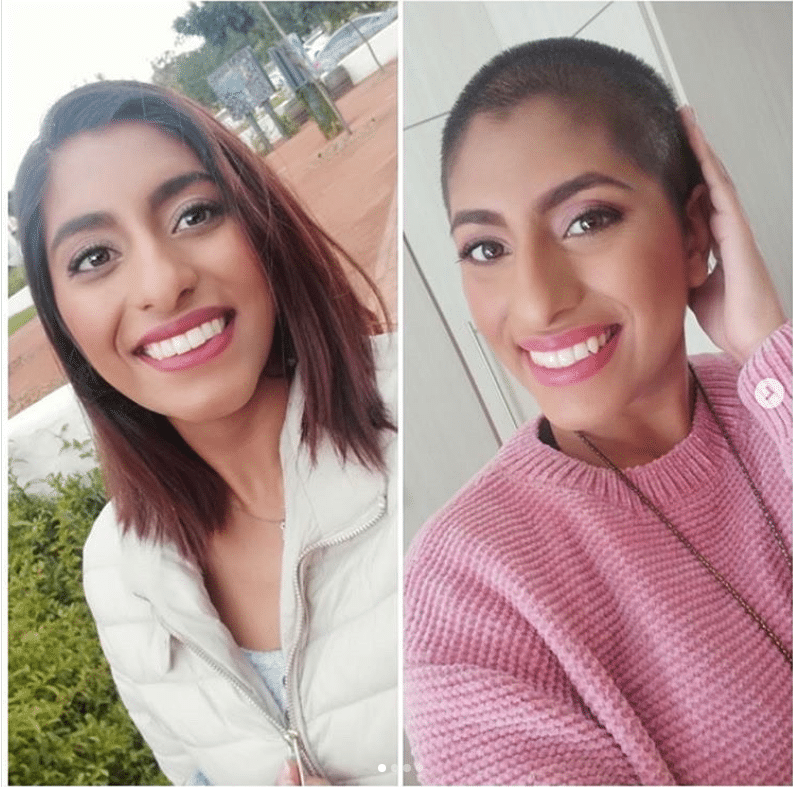 Nothing says "big chop" like shaving off all your hair. This buzzcut looks so fire, and totally highlights how perfectly shaped her brows are. Rock it, queen.
This change is drastic, yet minimal!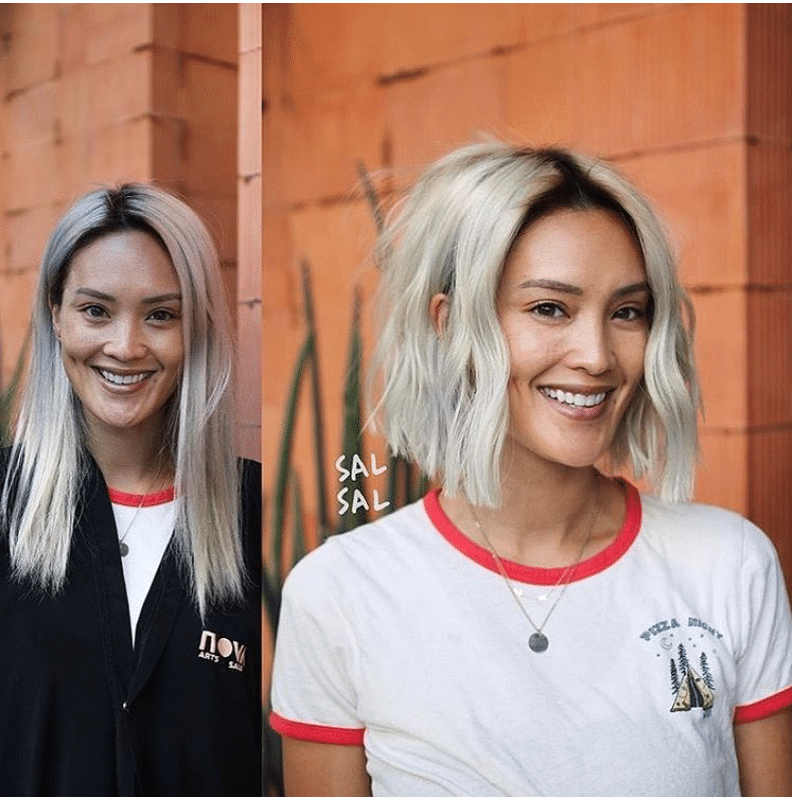 Isn't it crazy what updated color and a new cut can do? An asymmetrical bob is a great way to add some major drama to your hair. This looks so good.
This is clearly two different dudes.
The hairstylist who posted this (@sarahannworden) said that Chris here had some natural balayage. Um…how can I get my hair to do that?
Speaking of asymmetrical bobs…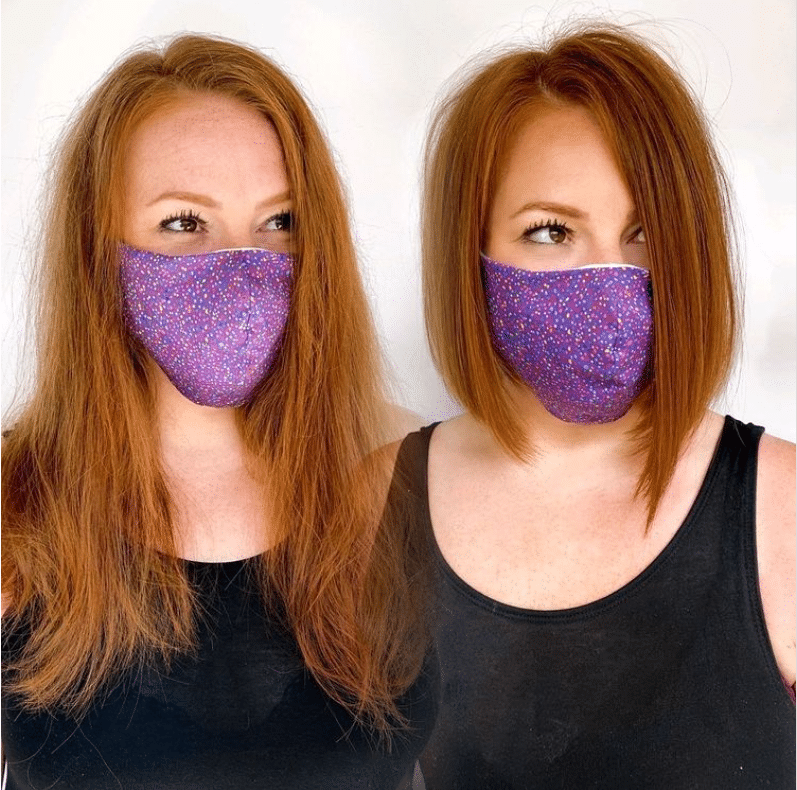 Hi, cute haircut! This is definitely a huge chop, and her hair looks so much healthier now. I'm seriously digging the really long piece in the front. It's so chic.
Get pixie with it.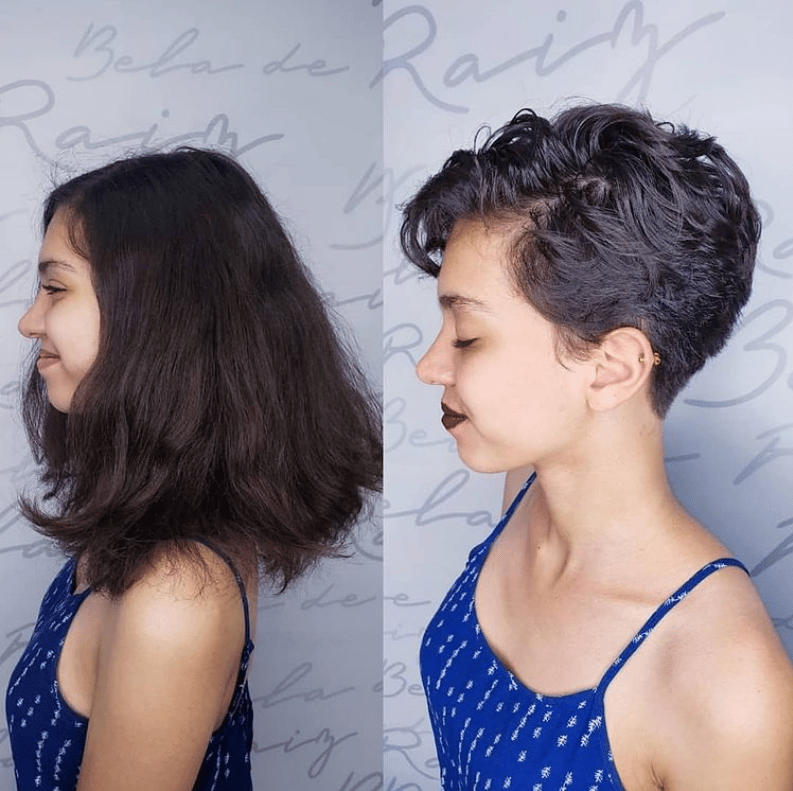 Look at the difference in the attitudes between the two pictures! She is seriously feeling that haircut and we can all see it. Yes, queen.
A new cut calls for some new color.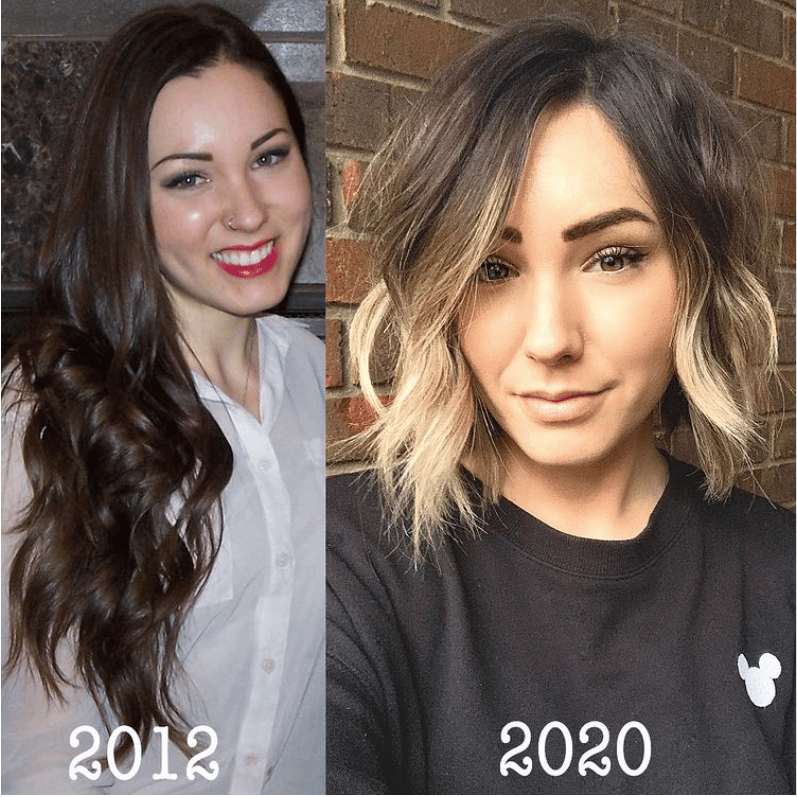 And a totally new vibe! That chocolate color was stunning, don't get me wrong. But the ombré blonde is just so trendy and gorgeous!
This is such a punk look.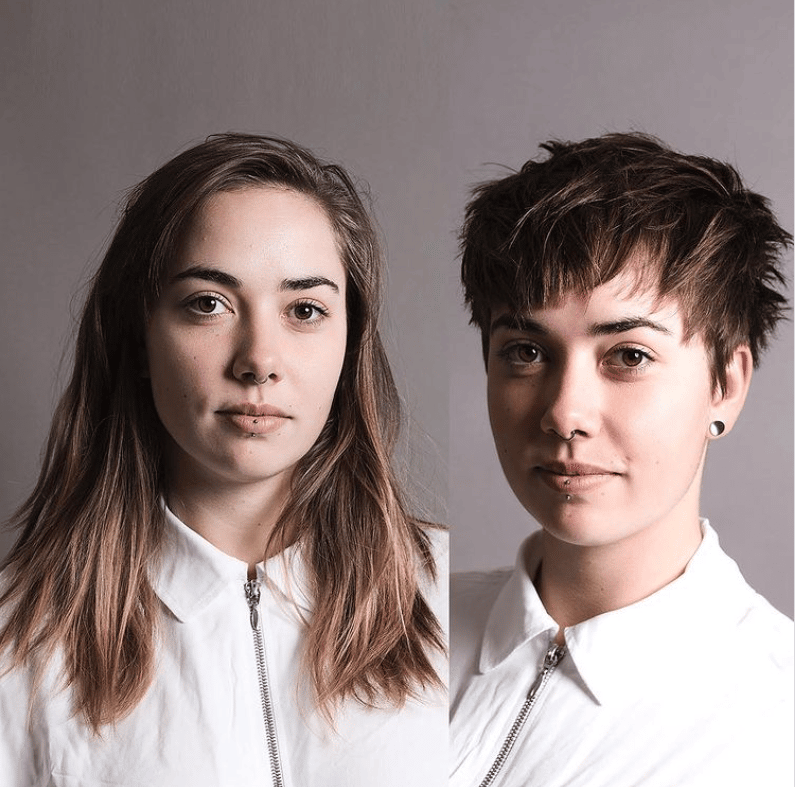 This is such a high school vs college transformation, and I mean that as a massive compliment. Apparently, she told her hairstylist to totally freestyle her look.
The buzz was just the first step here.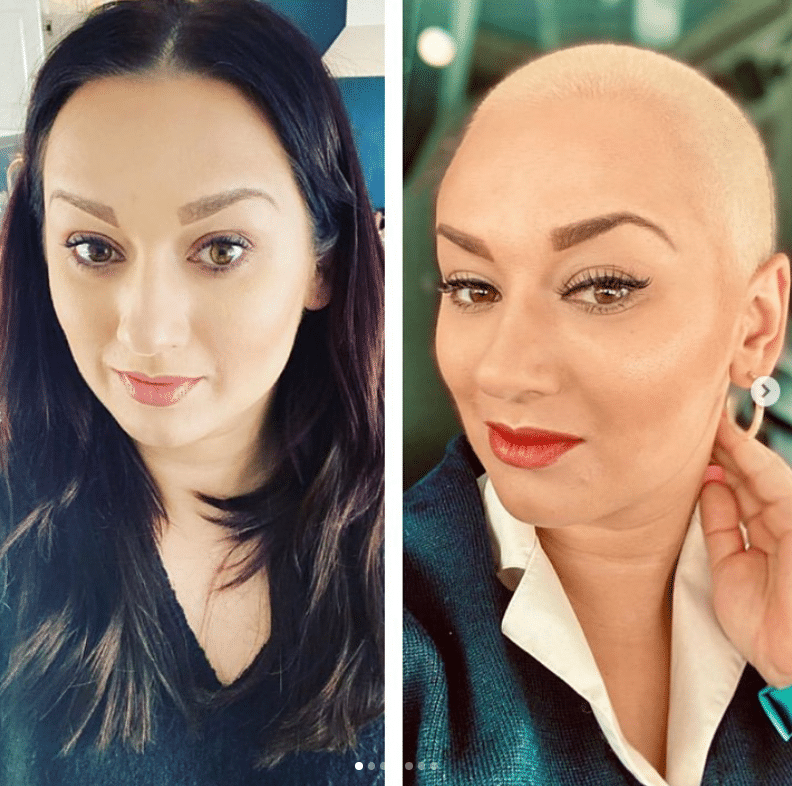 Step 1: Buzz it all off.
Step 2: Dye it platinum.
Step 3: Absolutely stunt everyone on Instagram with your new look. I have no choice but to stan.
This chop is so fun!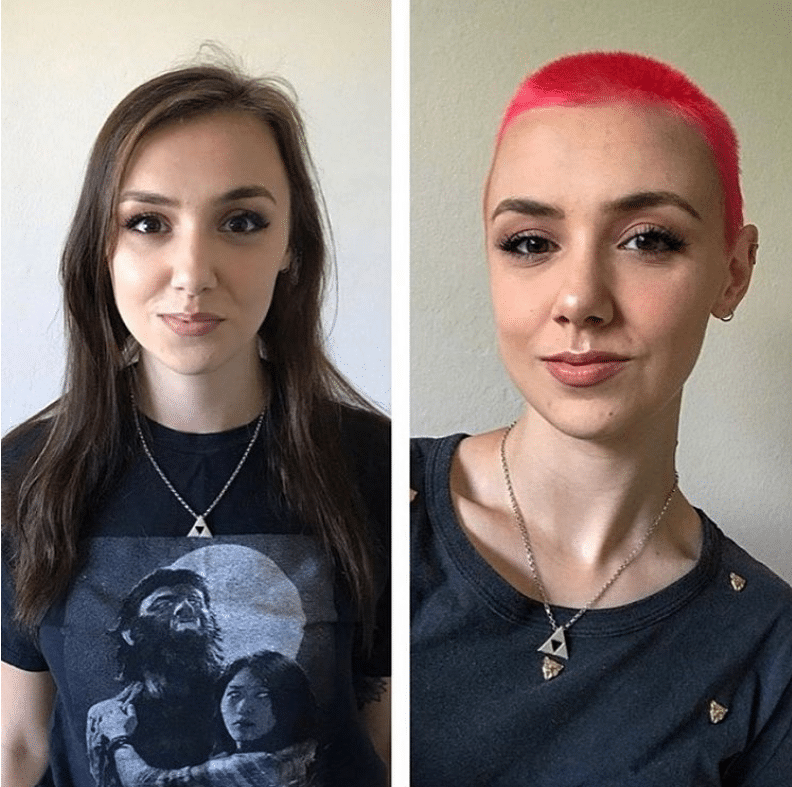 We have the buzz, of course, but how cool is that pink? Short hair is a great time to experiment with color, since you can legit just buzz it right off if you hate it. Nice.
Goodbye, blonde.
The color difference here is crazy! The hair was put in a pony first before the big chop happened, which makes for an amazing before and after.
This haircut is so rich-looking.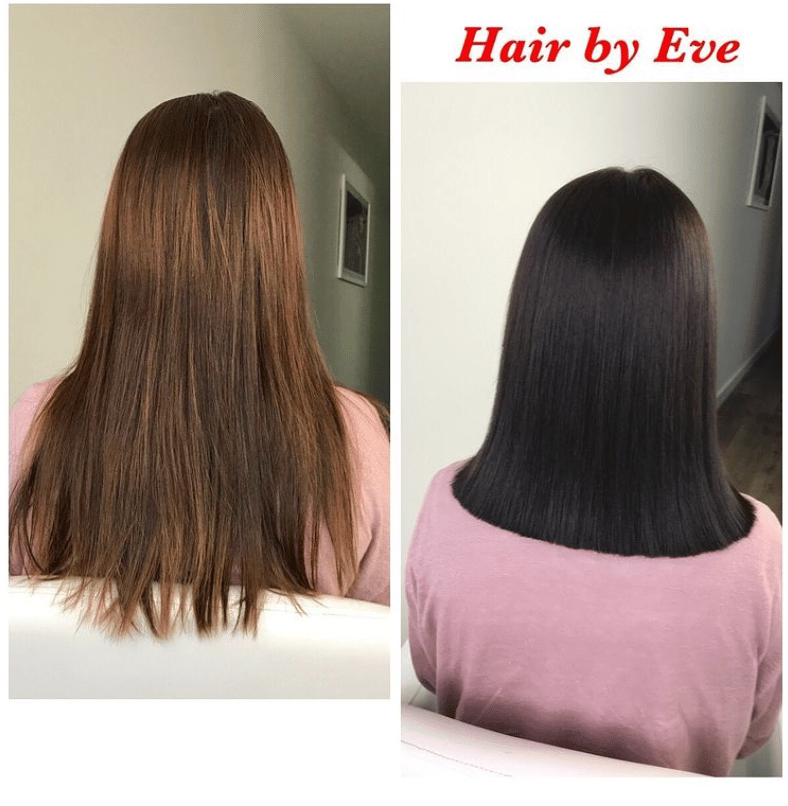 I don't mean rich as in money, but rich as in color! The depth of that brown is unreal. Her hair looks much healthier and shinier now.
Those ends probably breathed a sigh of relief.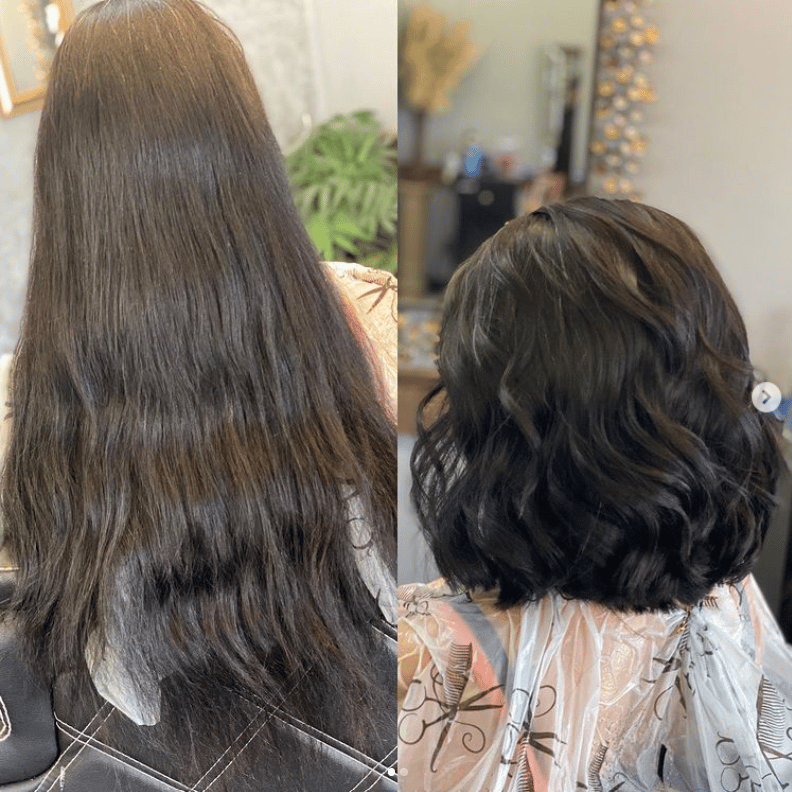 Having had hair this long, I can promise you there are probably no regrets here. Having that amount of weight lifted from your head and neck is SUCH a relief!
This is such a serve.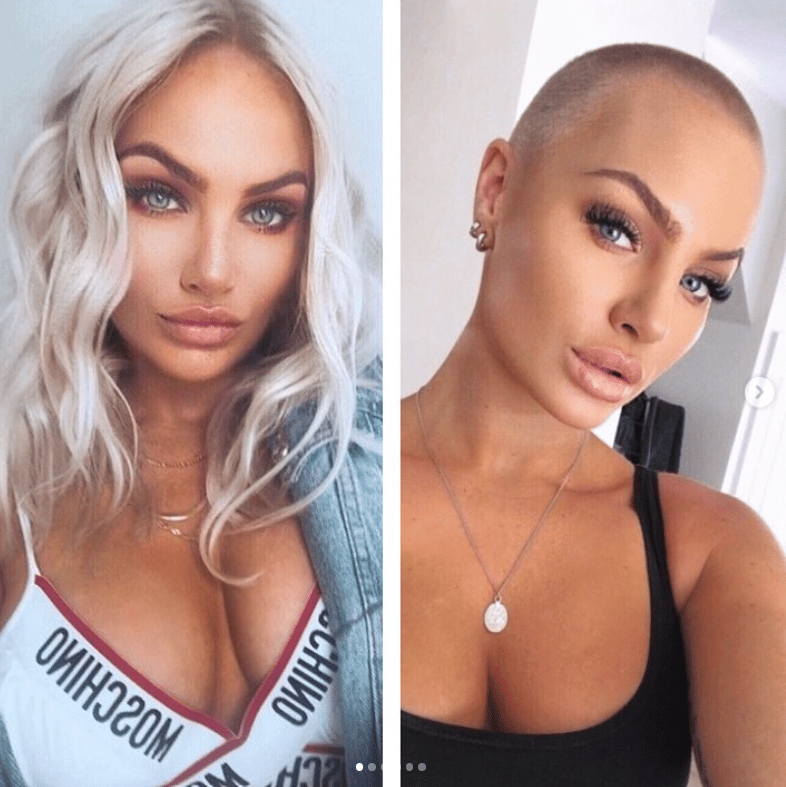 I am speechless. Some people just look better bald, and this is honestly the epitome of that. Her face just stands out, the cheekbones are carved, and she's glowing for the gods.
She's ready for an adventure.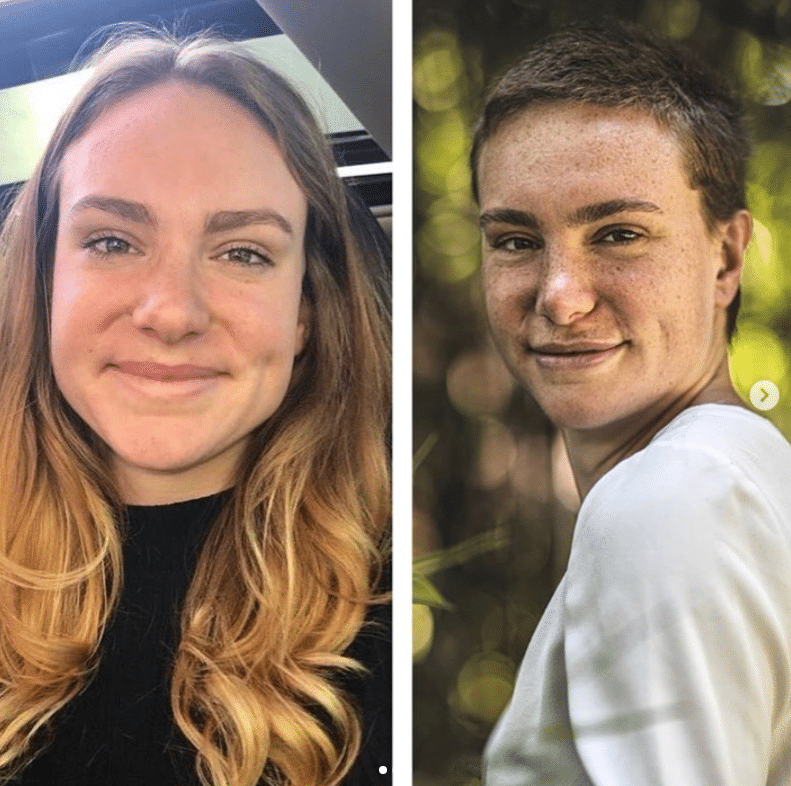 Doesn't this totally look like the haircut of an adventurer? She looks like she's about to steal Indiana Jones' iconic hat and set off in search of wild treasures.
This hair got donated!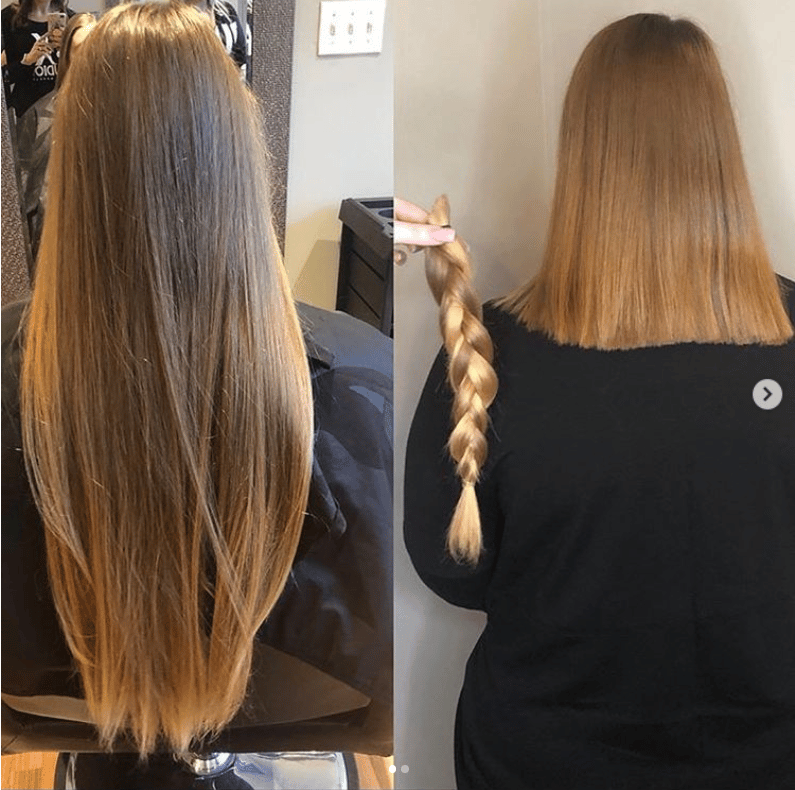 Always a great idea when you're doing a big chop, donating hair is an amazing way to feel even better about cutting your hair. All that weight being lifted off? God-tier.
Just a pop of color is so fun.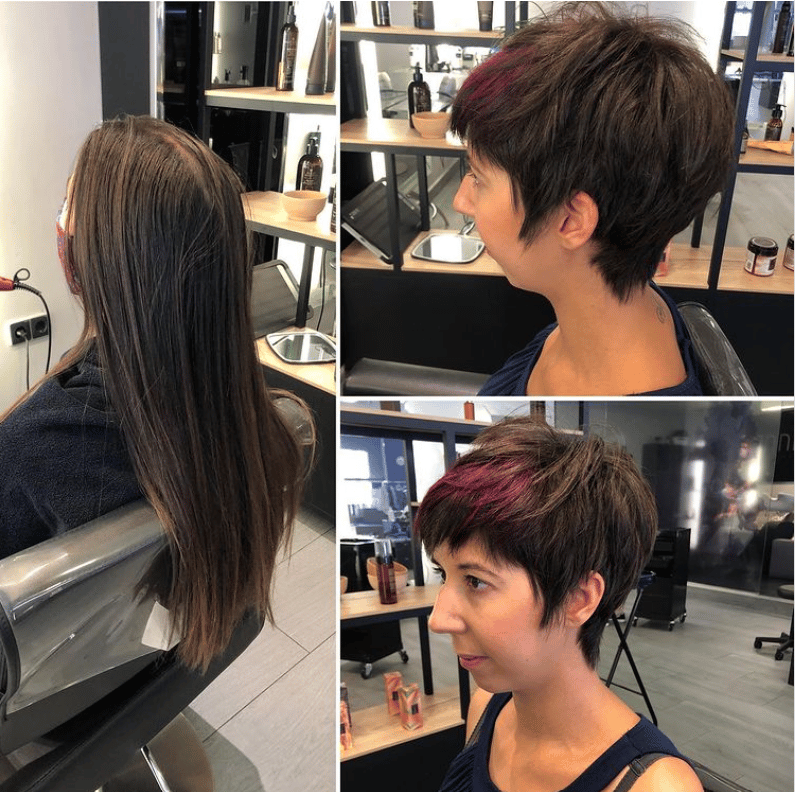 After this major haircut was finished, some purple dye was added to the bangs! That's a great way to add color without going too hard with it.
Covid-19 sure has inspired a lot of bobs.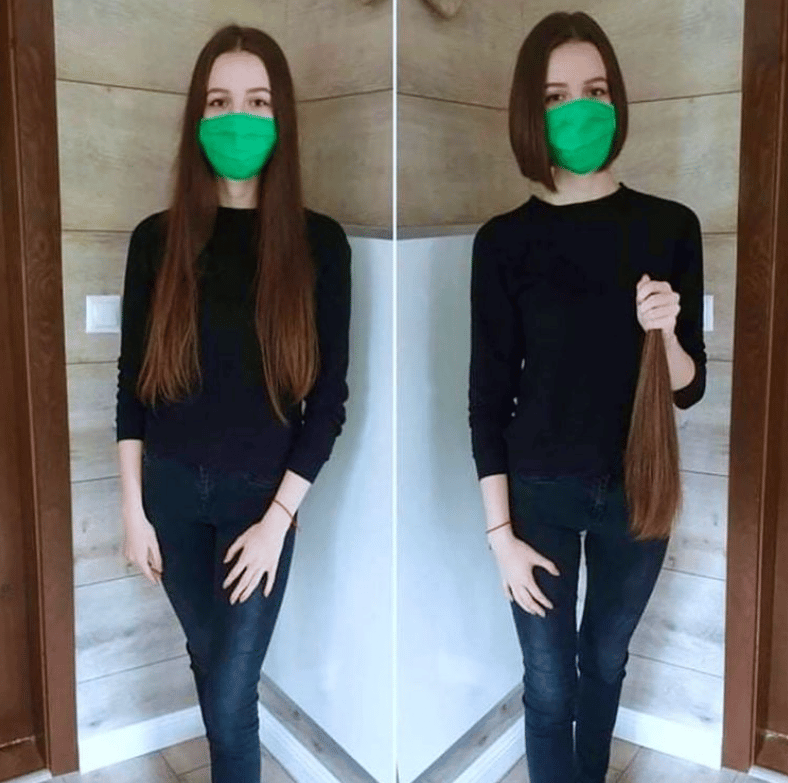 It seems everyone went for them after being unable to cut their hair for months. The question is: did you cut your hair at home, or did you wait the lockdown out?
Truly a look fit for a mermaid.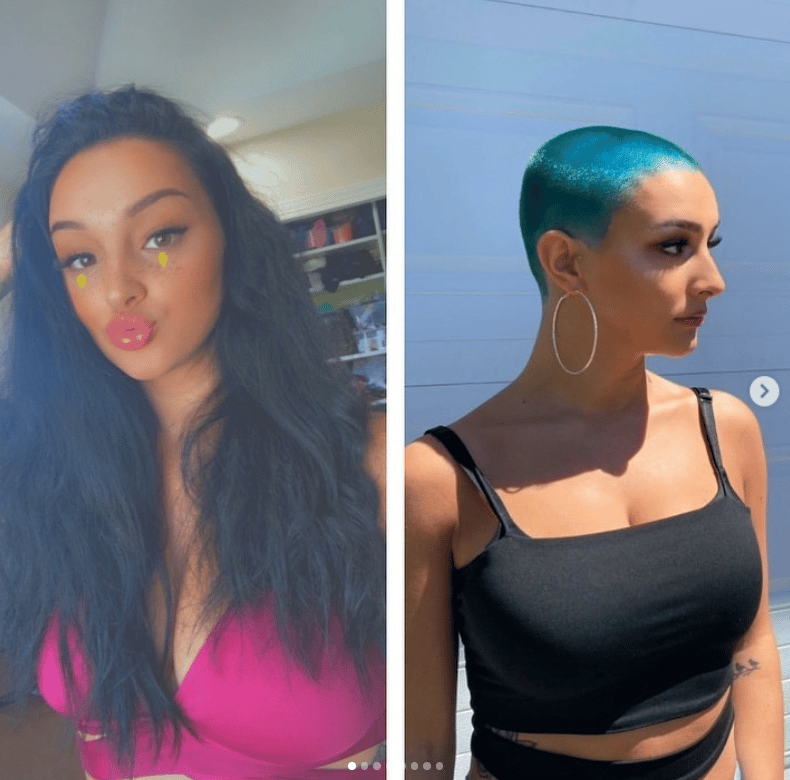 Look at that teal color! This buzzcut seriously looks like something a mermaid would rock. No way are they keeping their hair long — it would float and get tangled so fast.
This is a HUGE change.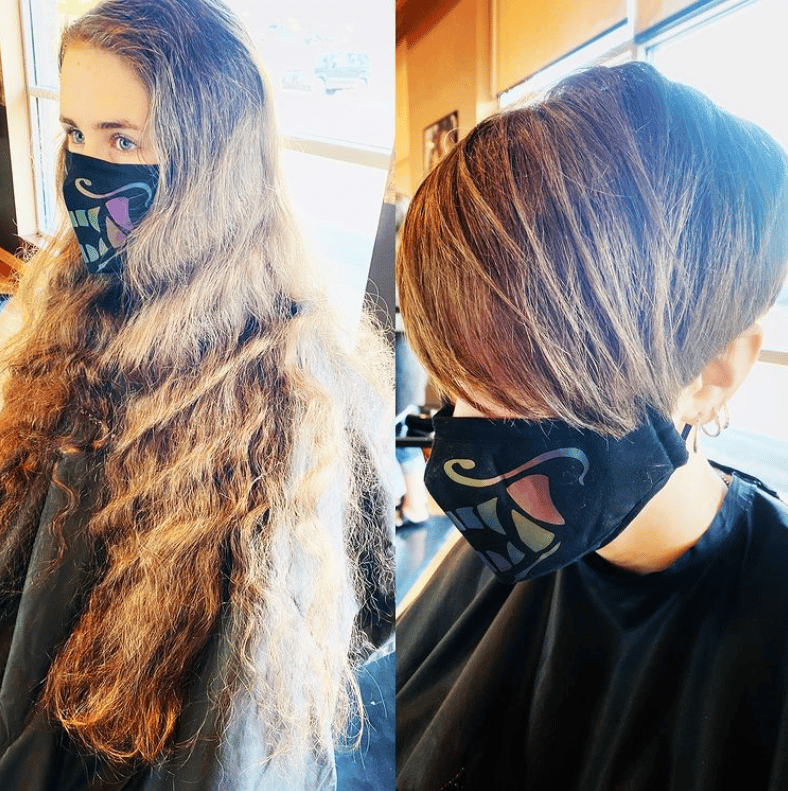 From a waterfall of hair to…well, a pond, if we're gonna stick with the water comparisons. The new look will definitely be a big plus for beating the summer heat!
This was long overdue.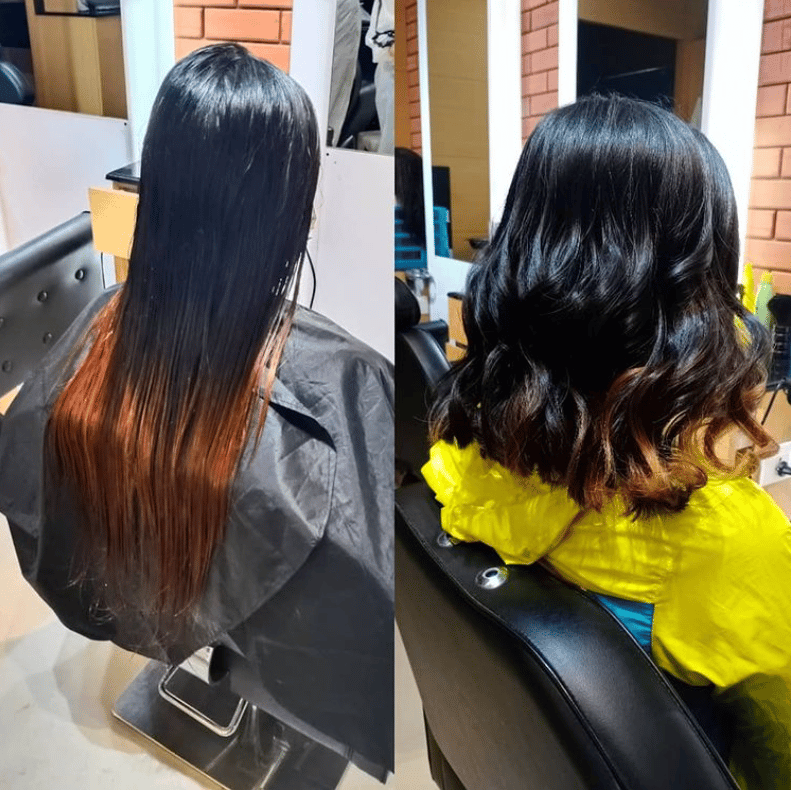 You can just tell that it was time for that hair to go! The new chop preserved a good amount of length, and the color update is so fresh and fun!
She is holding her hair. I repeat, she is holding her hair.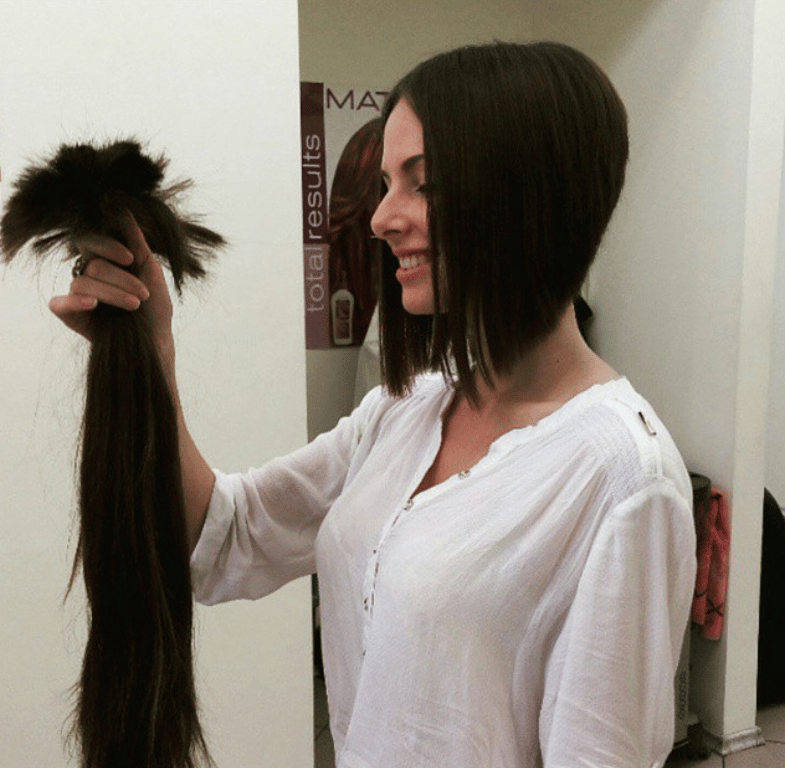 We don't even need a before photo to know that this lady just chopped off a good foot — foot and a half? — of hair. I mean, the evidence is right there in her hands. Love the new angled bob, by the way!
Hello, volume!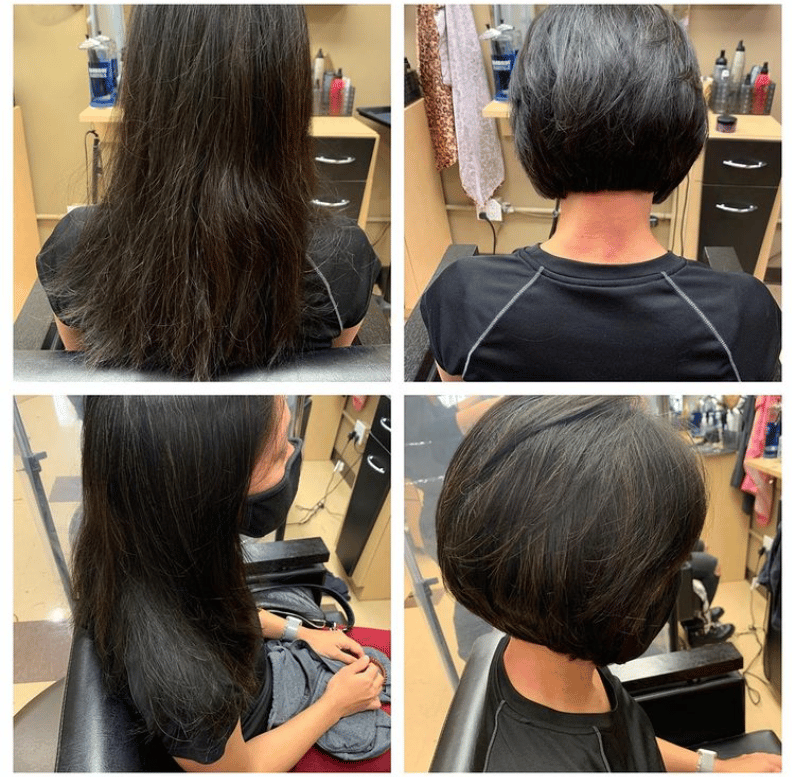 Unfortunately, one of the downsides of having super long hair is that it becomes really difficult to give your locks some oomph. You know? Some lift? As you can see here, this cute little bob has lots of bounce and body compared to those long, limp strands from before.
Are we all seeing this?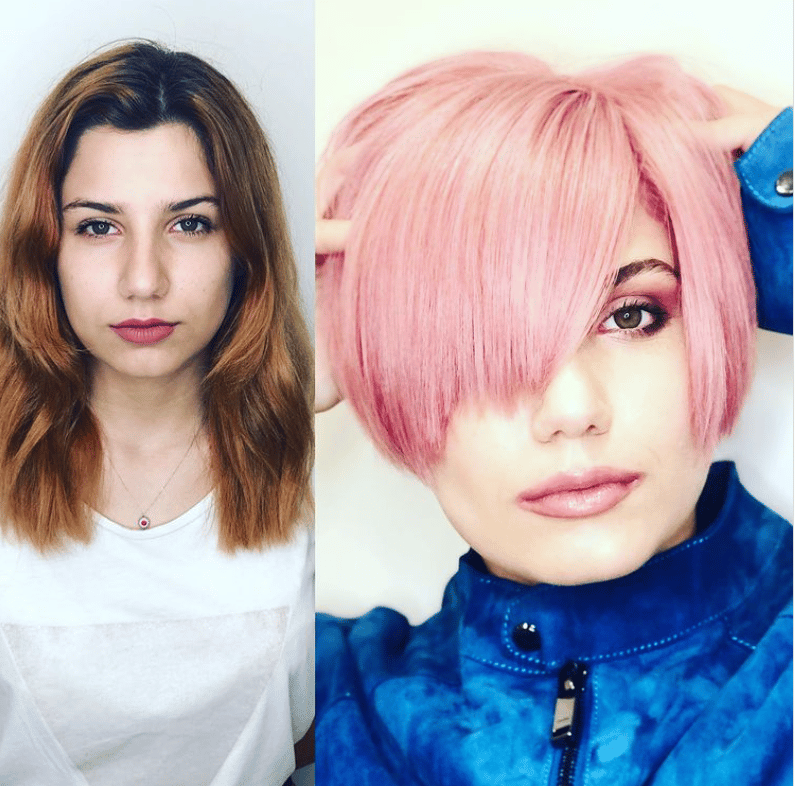 Talk about a big change here. Not only did this woman go for an asymmetrical pixie cut, she took it one step further by dyeing her hair pink. I think I'm in love with this look.
Who loves a pixie cut? I do, I do!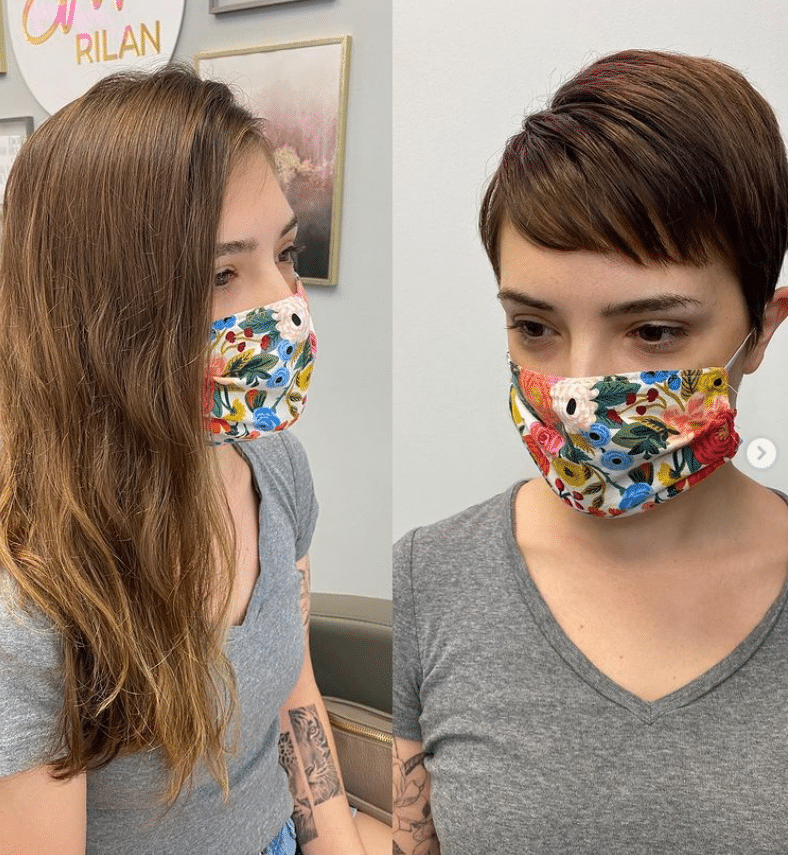 There's just something about pixie cuts that makes them so timeless. I don't know why, but they always make me think of Julie Andrews. They're just the perfect combination of sweet, carefree, and eclectic. I think we all need these traits in our hairstyles. Don't you agree?
Get ready for another big transformation.
Do you want a big chop? You got it. Do you want hidden, mermaid hair coloring? You got it. Do you want to set Instagram on fire with these before-and-after photos? Boom. Done. Clearly, this transformation is speaking to me.
A simple cut can still have a BIG impact.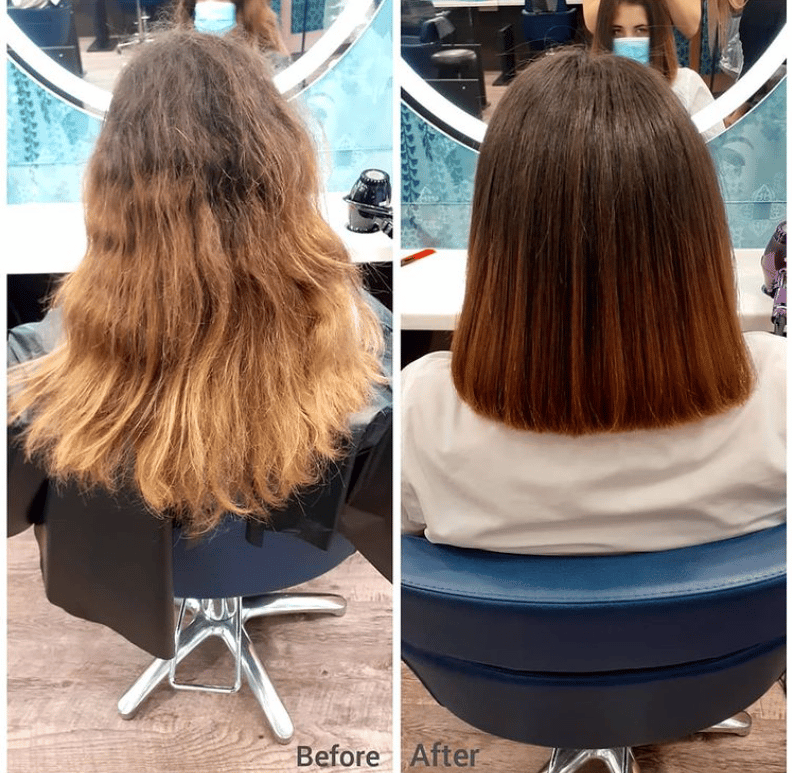 This hair was desperately in need of some TLC, and by TLC, I mean deep-moisturizing treatment and a color touch-up, stat! Thankfully, with the help of a new cut and color, this hair is looking healthy and gorgeous again. Ahhh, that's better.
A shaggy pixie cut? Yes, please!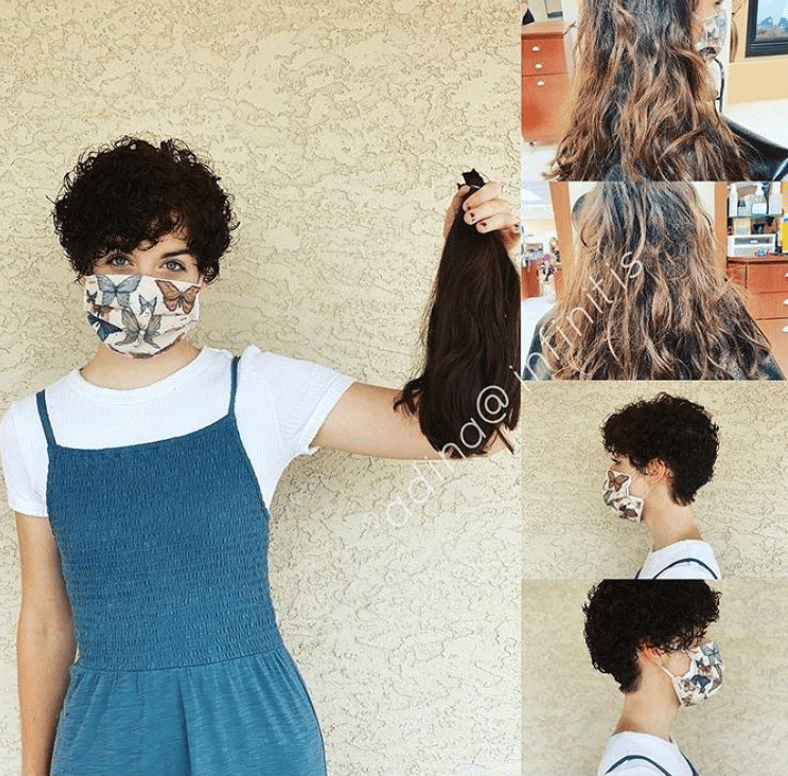 I know people with curly hair are often afraid of getting pixie cuts, but don't be! Shaggy hairstyles inspired by retro trends are VERY in right now. Look at this transformation! If this doesn't convince you, I don't know what will.
HECK yes.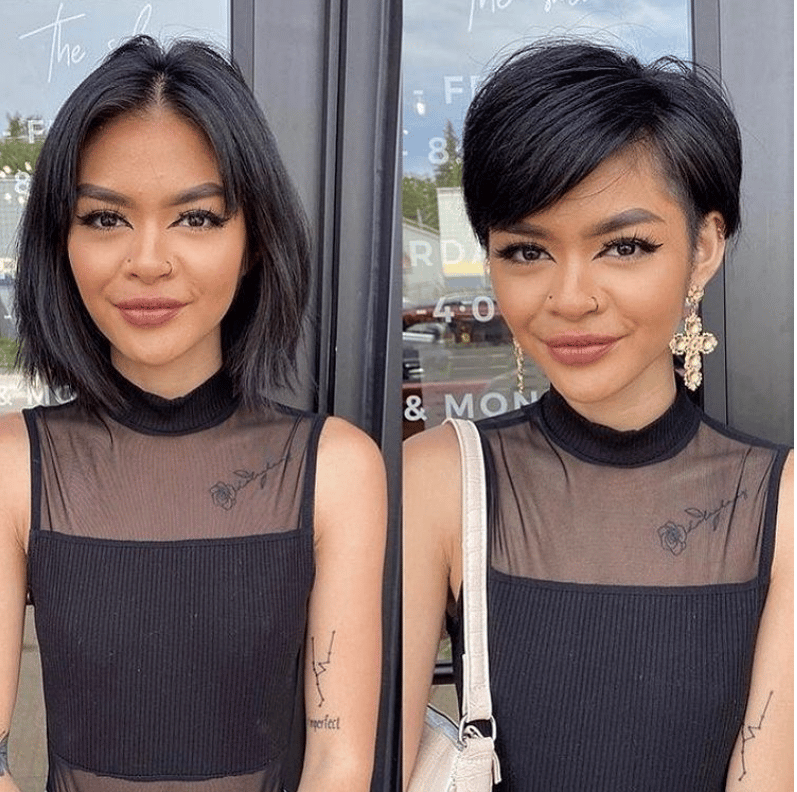 Big yes to this haircut. Absolutely massive yes. She looks so cute and so stylish! Her facial features and her makeup seriously pop with her new cut.