Kayne Omari west an American rapper was affected when he came across the news of an Chicago security watchman, being killed by the policemen only because he subdued a gunman. Roberson was working as a security guard on Sunday 4 AM,  at manny's blue bar where several drunkard were ordered out. One of those drunkard arrived to the bar a short time later with a gun and opened fire. Roberson counter fired, and captured the gunman and held him at gunpoint until the police arrived.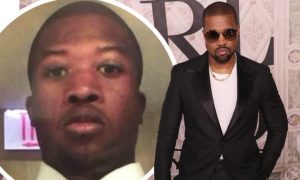 The security guard –Jemel Roberson was just trying to stop the drunken man, was  gunned by police. The reports say that Roberson was working extra shifts to provide some extra money to his son on Christmas hearing this west decided to help the family of Roberson and wanted to minimize the burden on his family. He donated $1,50,000 to Roberson's family. The go fund me account placed goal for the family was only $10,000
Source 1: www.tmz.com
Source 2: www.unilad.co.uk
I am an amateur content writer, who is currently pursuing a Masters in Finance from ICFAI Business School. In this highly volatile Business Market, I find no better way to keep myself updated than to write about it and reflect my own thoughts as words.