I have a dog at home. I still do remember the first time I saw this little baby with brown nose and bright glittery eyes. Seeing her for the first time, I knew that she was the one for me. I immediately brought her home and the first time she licked me is still fresh in my memories. The overexcited and emotional feeling of seeing your dog for the first time is out of this world.
We at Hiptoro have compiled a list of the first reaction of owners seeing their pooches. They know that in good and bad, highs and low, these little furry buddies will stick around till the end.
#1 My Mom Had Always Said No When My Dad Asked For A Puppy. For Years She Said No And My Dad Never Expected To Get Another Puppy Ever Again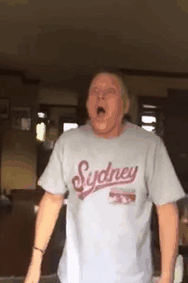 #2 Bringing My New Girl Home. I Think We Will Be Alright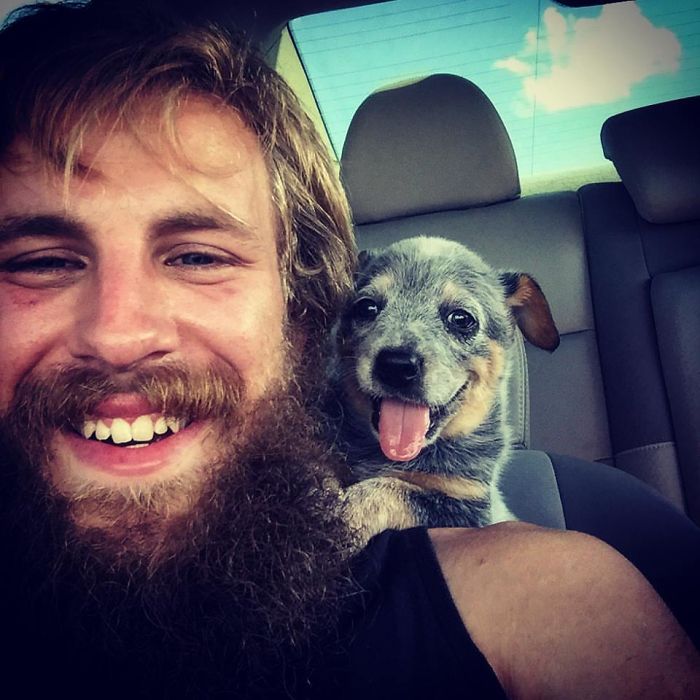 #3 Meet Luna, Our Shelter Rescue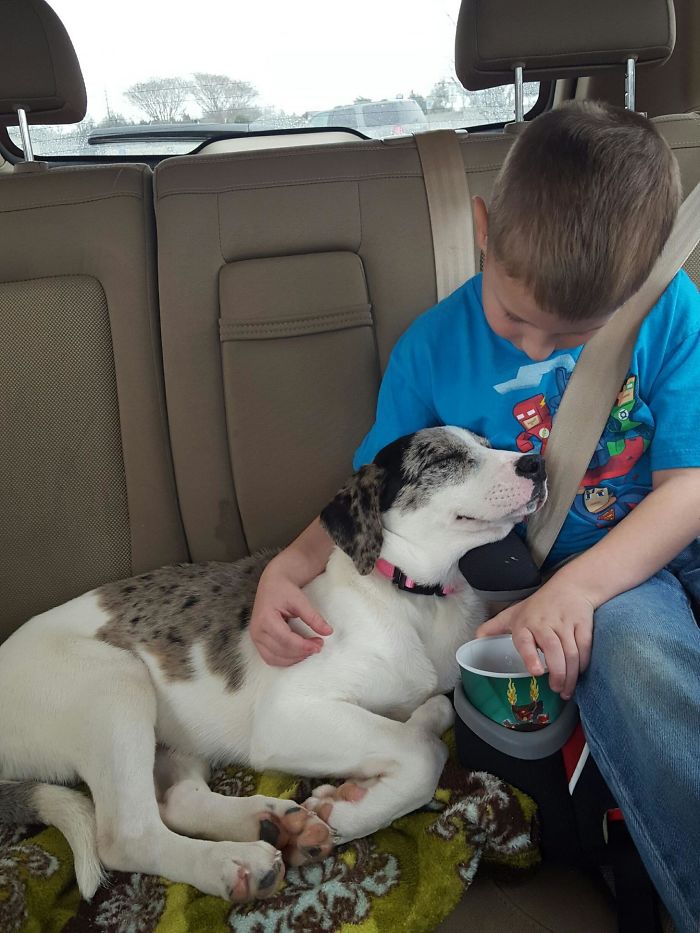 #4 This Excited Family Just Moments After Adoption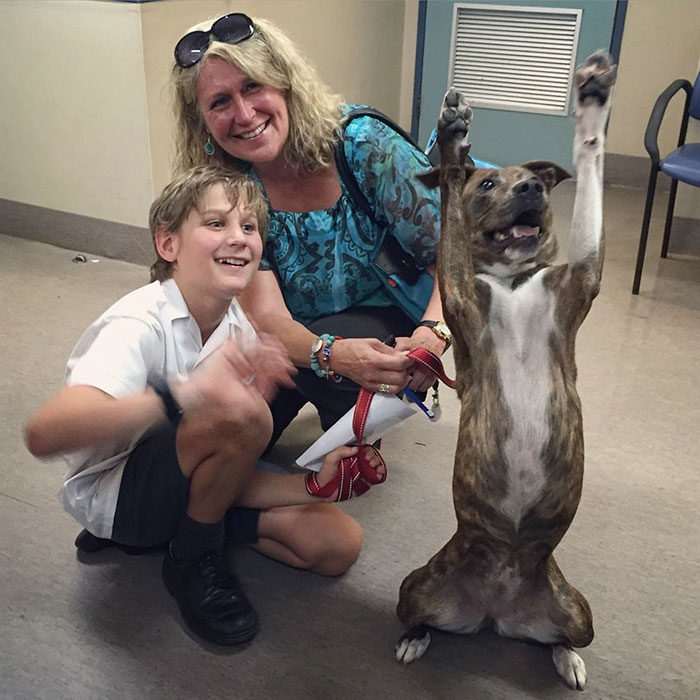 #5 Love At First Sight… I Think She Has My Genes! Same Head!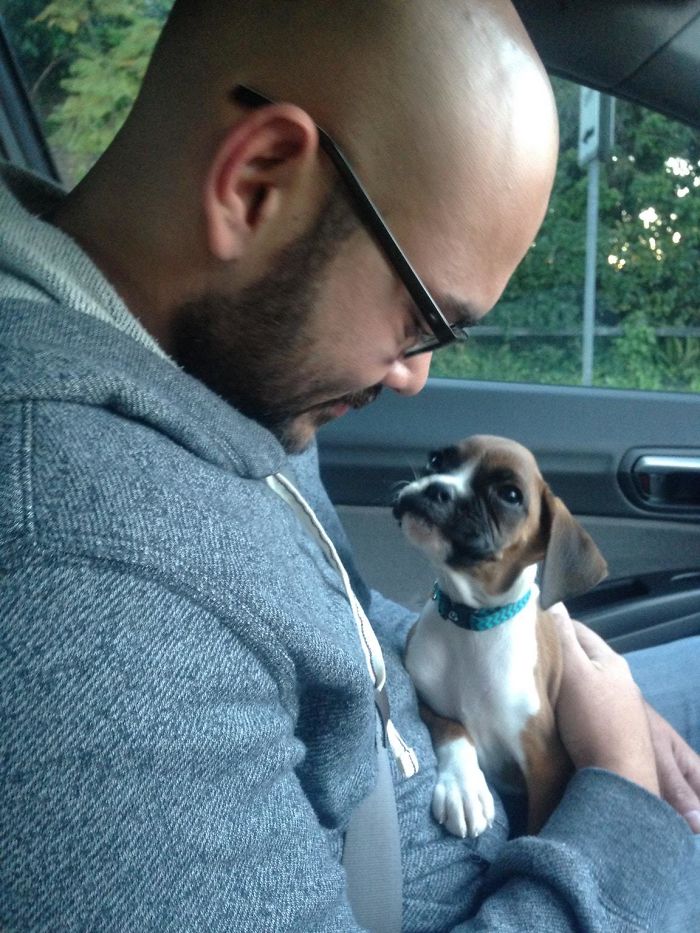 #6 Husband Surprises His Wife With A Little Pup She Thought Had Already Been Adopted. She Was… By Husband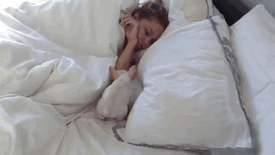 #7 Marley Meeting Her Dada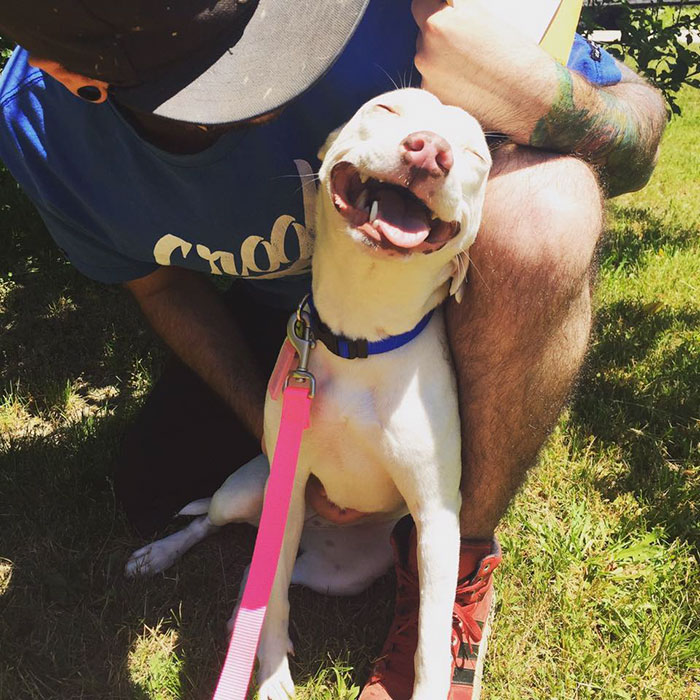 #8 My Friend's Daughter And Her Valentine's Present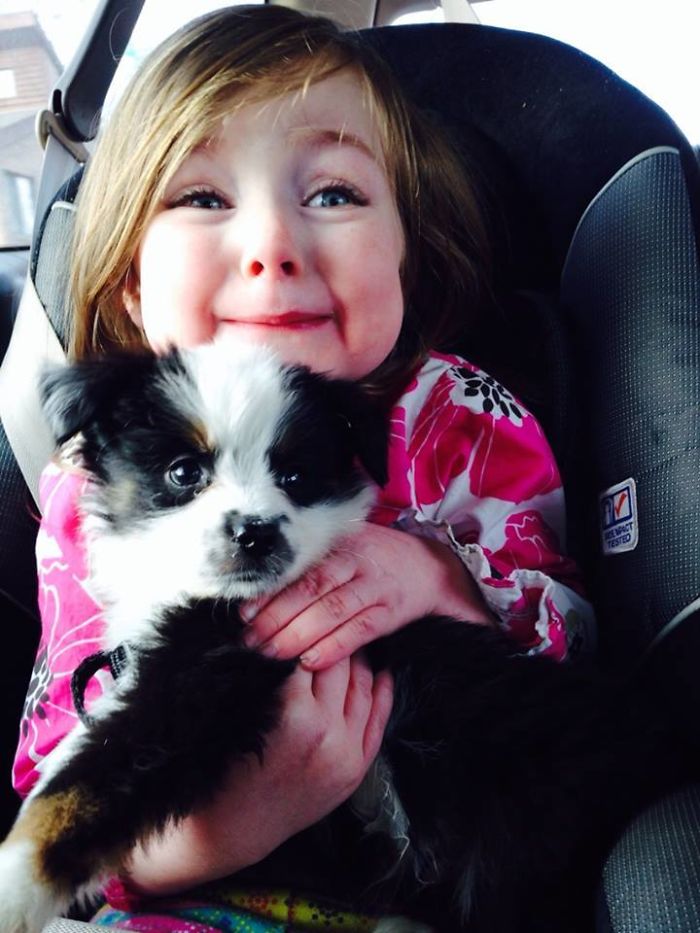 #9 When I Met My Goldendoodle Pup, Boo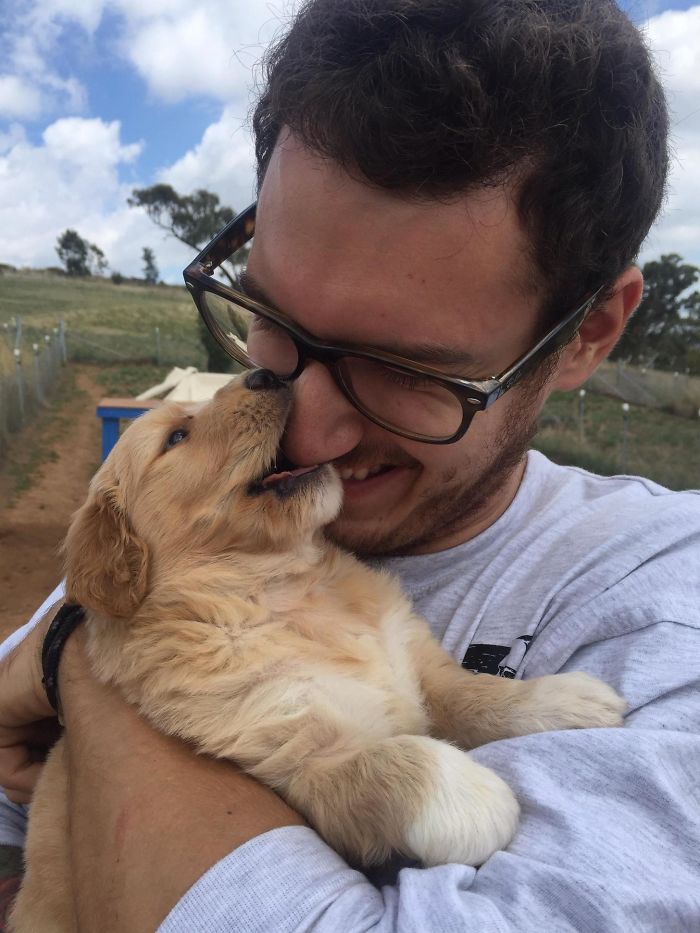 #10 My Shelter Holds An Annual Dog Adoption Day In A Public Park. Seeing This Lady With Her New Best Friend Made My Day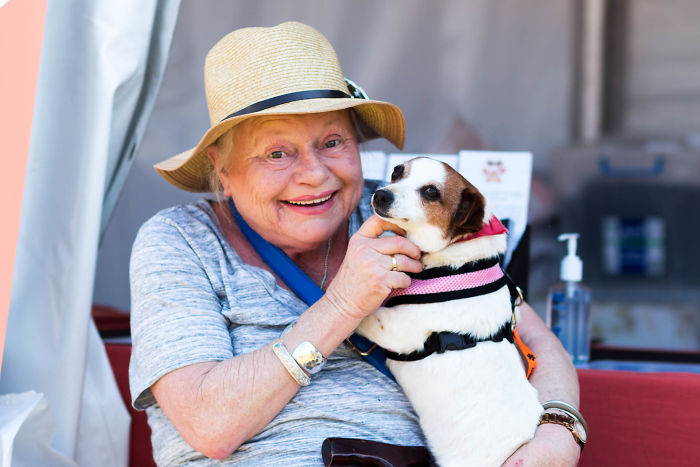 #11 Officer Montgomery Giving His New Potential Family Member Some Love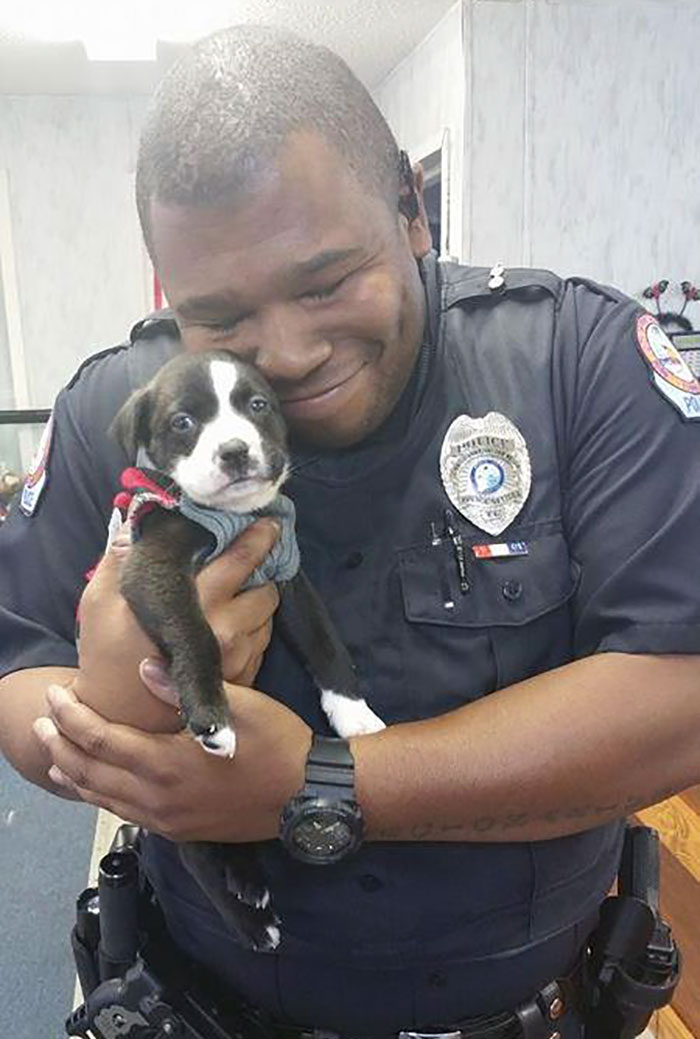 #12 Went To Rescue A Dog… Got A Bear Instead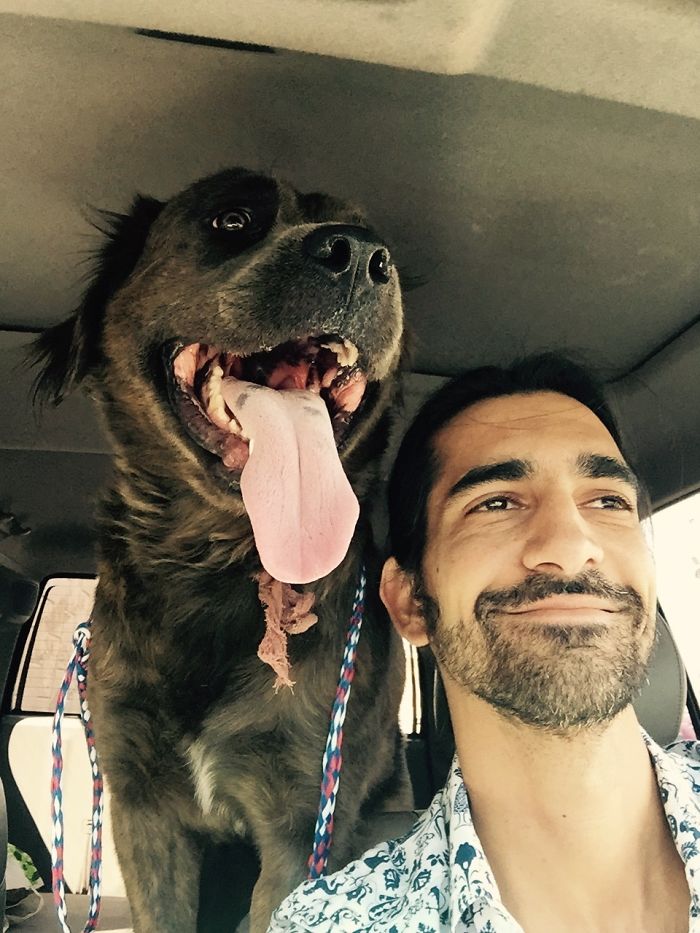 #13 My So Was So Excited When He Found Out What His Early Christmas Present Was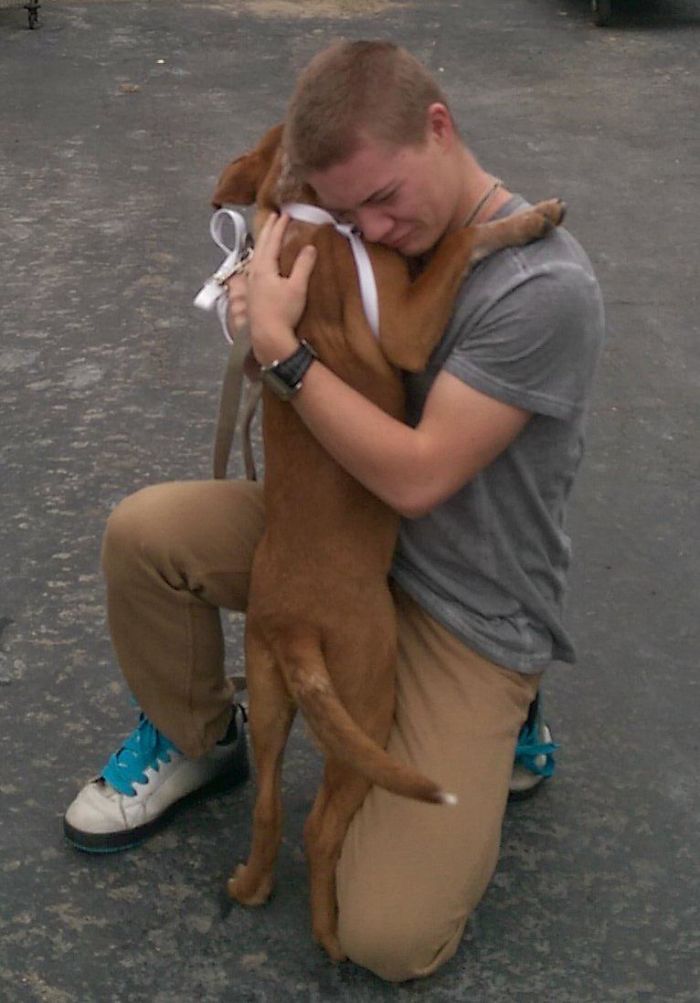 #14 I Adopted An Old Girl. Meet Bellini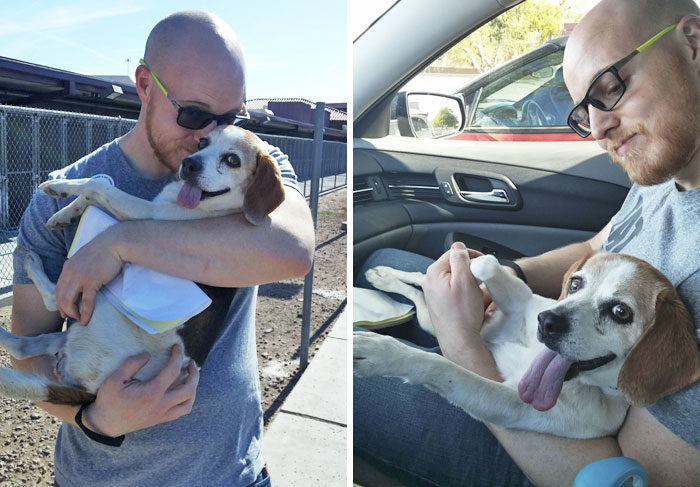 #15 My Son And Our Dog 20 Minutes After We Adopted Her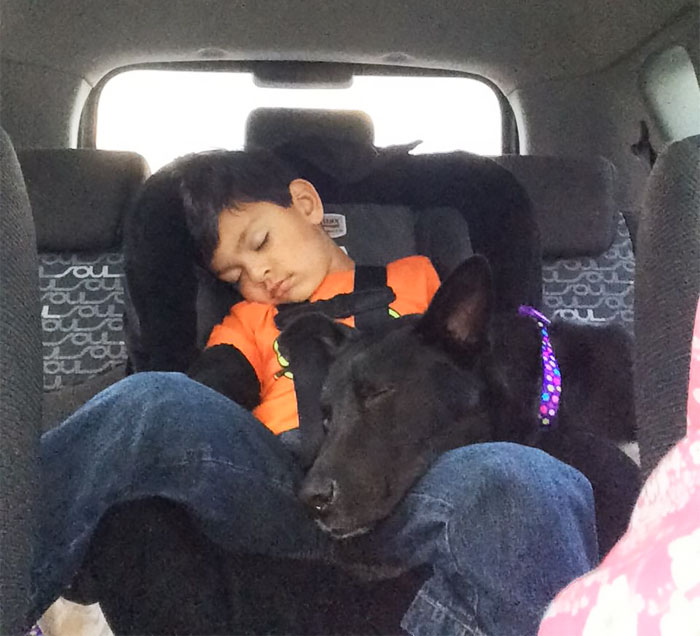 #16 Surprised My Dad With A New Puppy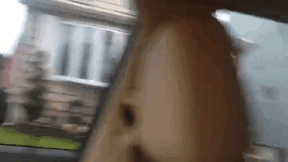 #17 I Met My Best Friend Today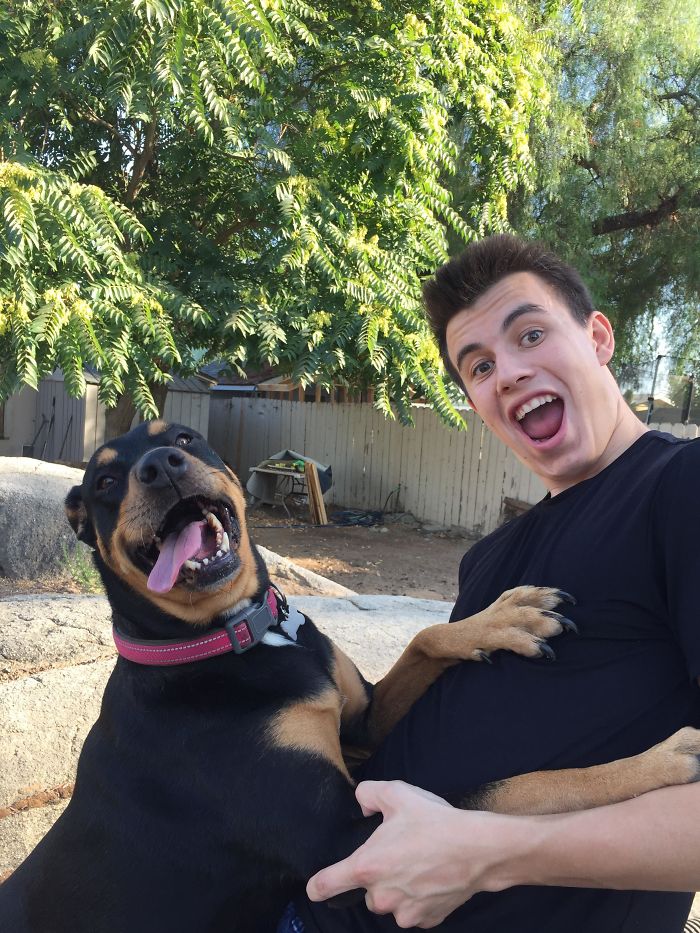 #18 Went To The Shelter With The Intention Of Petting The Dogs… Left With A Dog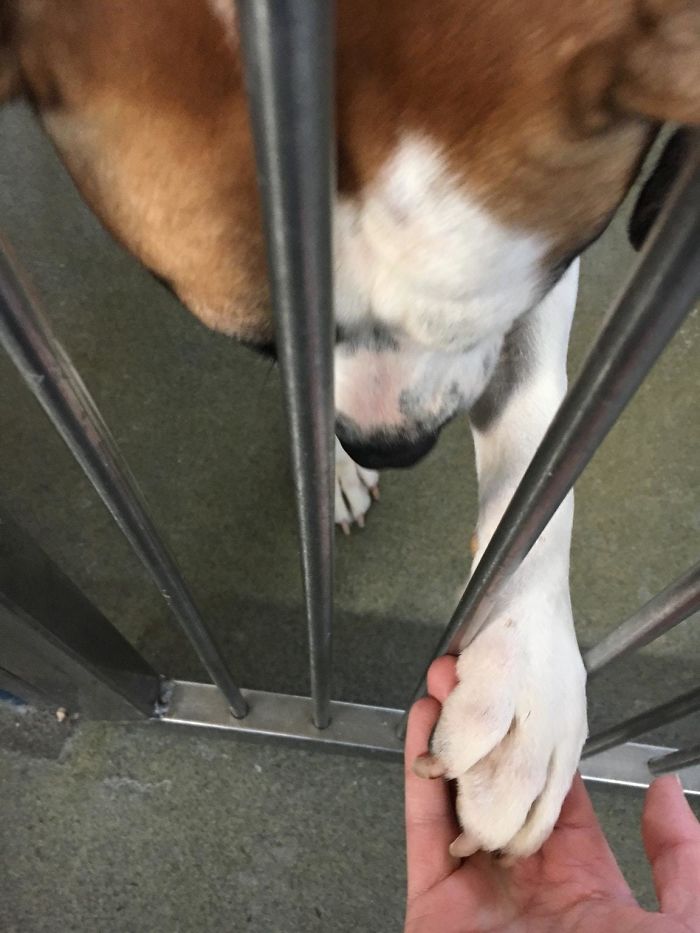 #19 Biggest Dream Come True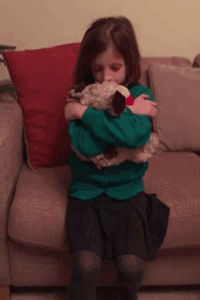 #20 Day 1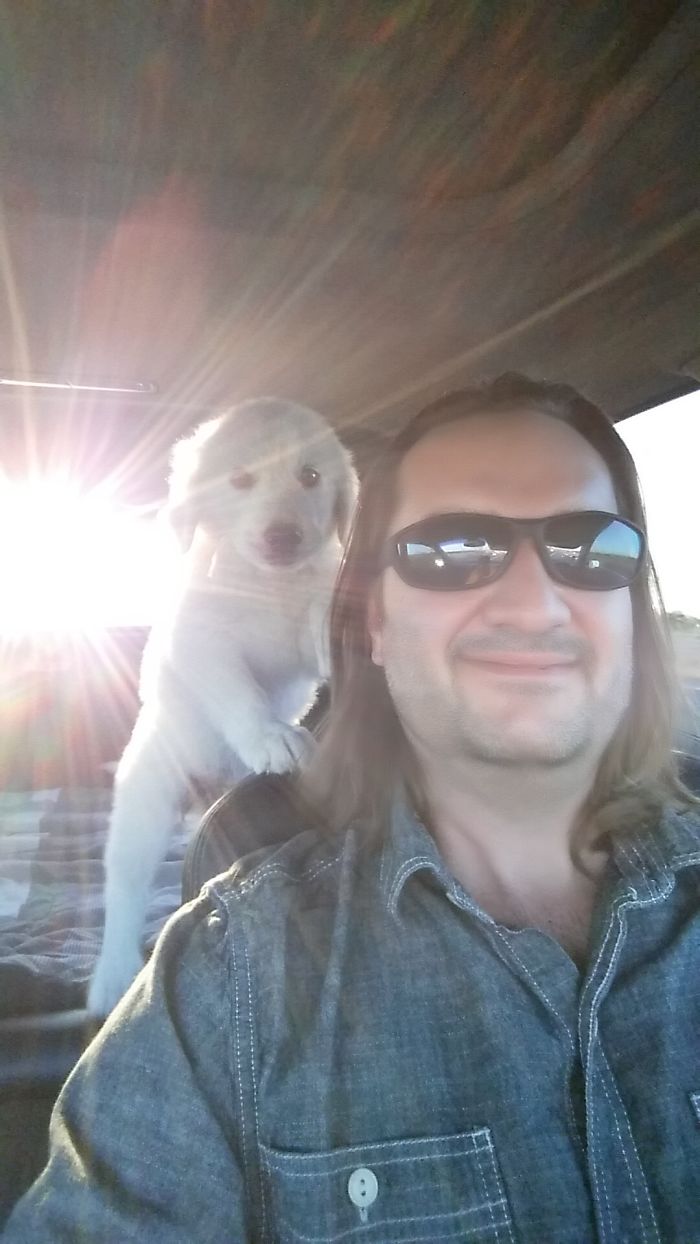 #21 The Face Of A Newly Adopted Pupper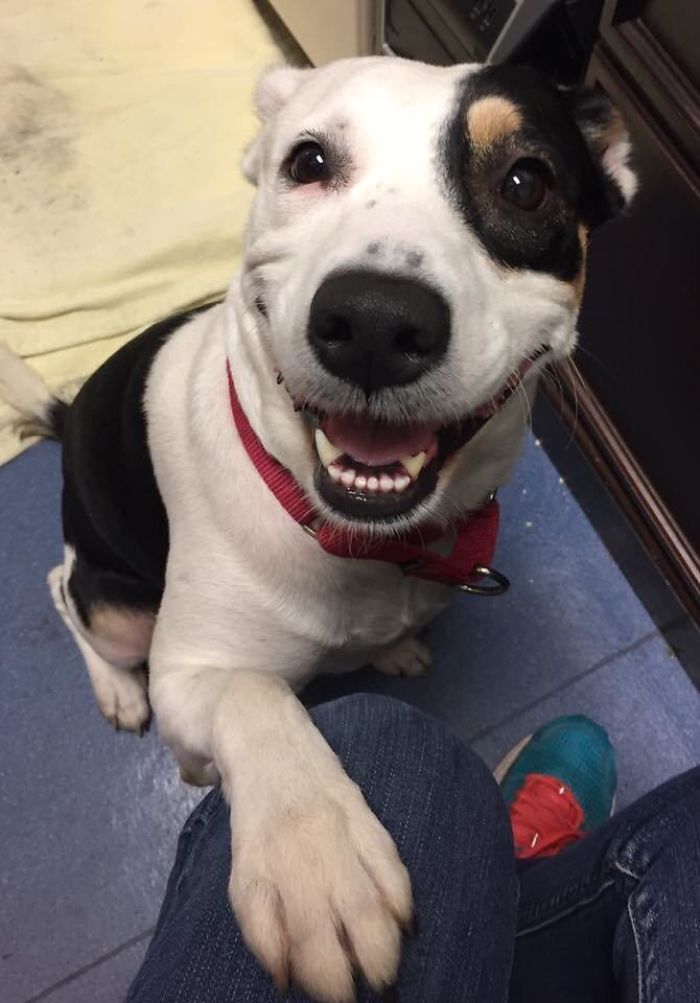 #22 Adopted This Girl From The Pound. She Rode Like This The Whole Way Home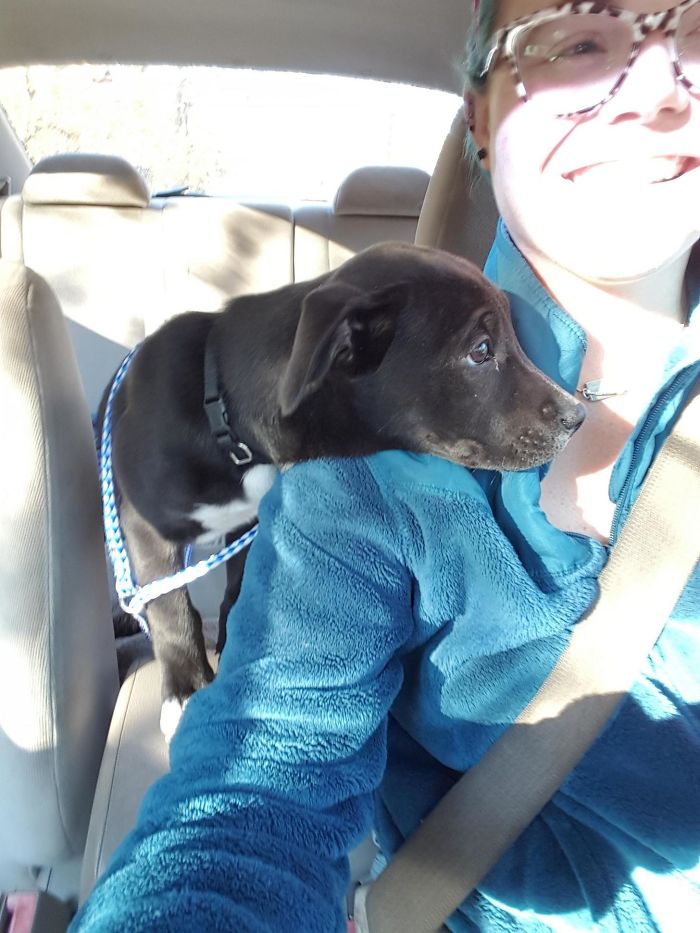 #23 After 6 Months Of Being Depression Free, I Adopted My New Best Friend! Everyone, Meet Gilly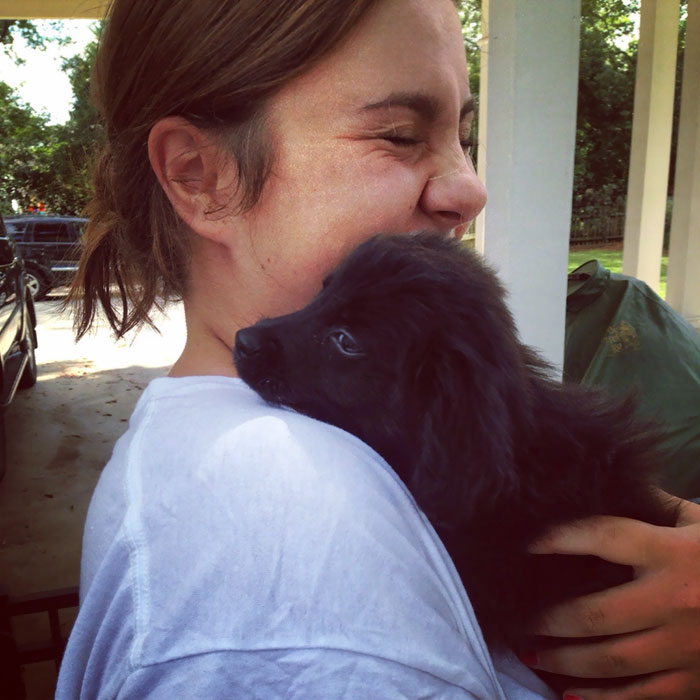 #24 This Is Hope Meeting Her New Dad For The First Time. This Is Probably The Best Day Of Her Life So Far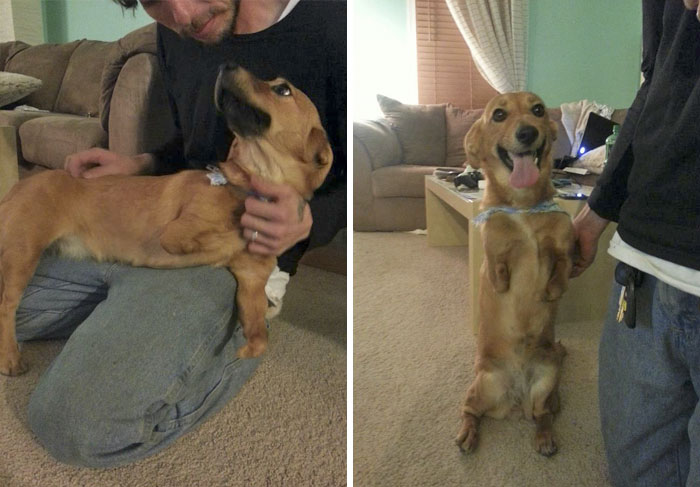 #25 Who Knew A Little Rescue Mutt Become My Best Buddy?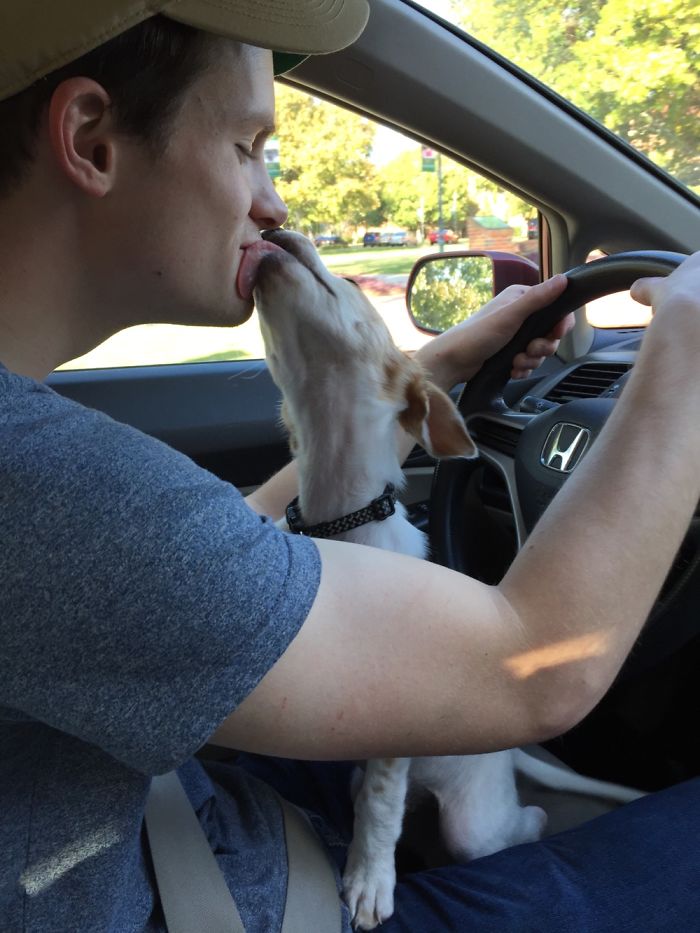 #26 A Few Weeks Ago My Uncle's Dog Died After 14 Years With Him And He's Been So Depressed About It. My Aunt Surprised Him By Taking Him To Pick Up Their New Puppy When He Thought They Were Just Going Shopping. This Is The First Picture Taken Of Them Together When They Got Back In The Car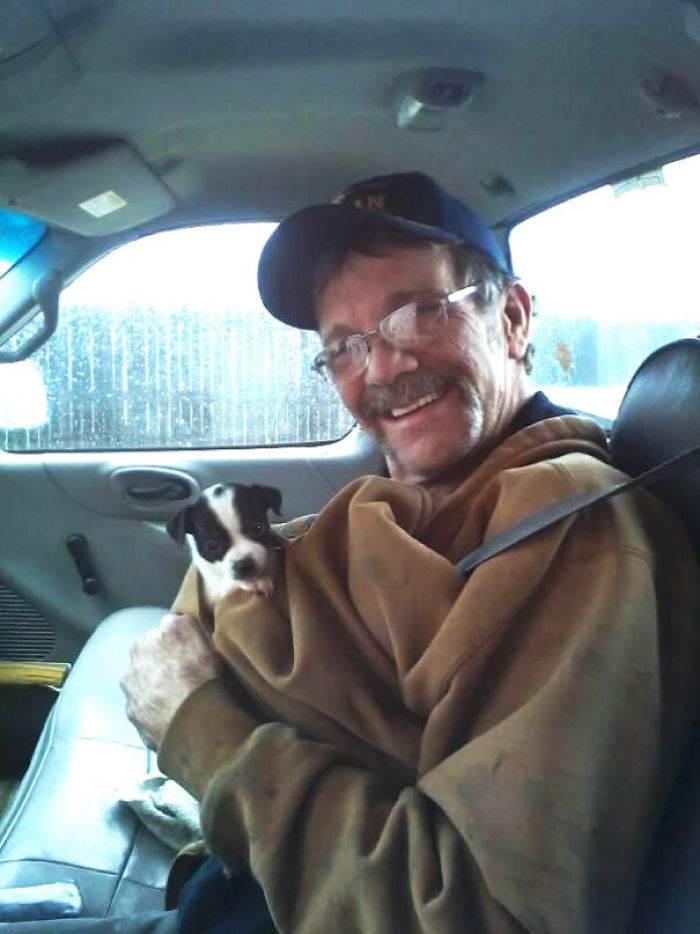 #27 Meeting My Girl Rosie From Paws Chicago For The First Time. I Don't Know Who Was Happier, Her Or Me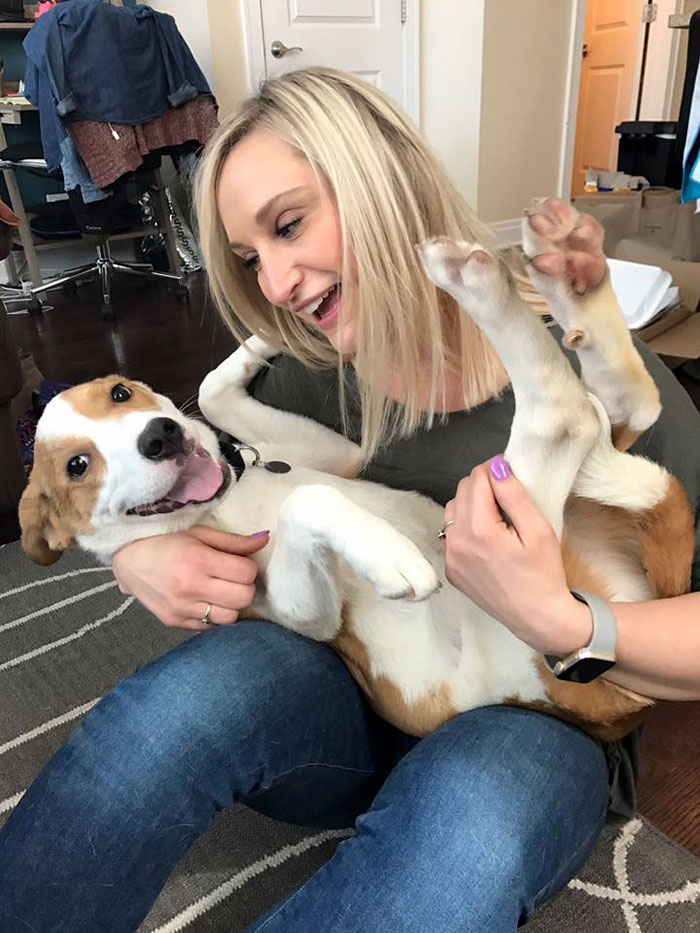 #28 The Day I Met My Sweet Tata For The First Time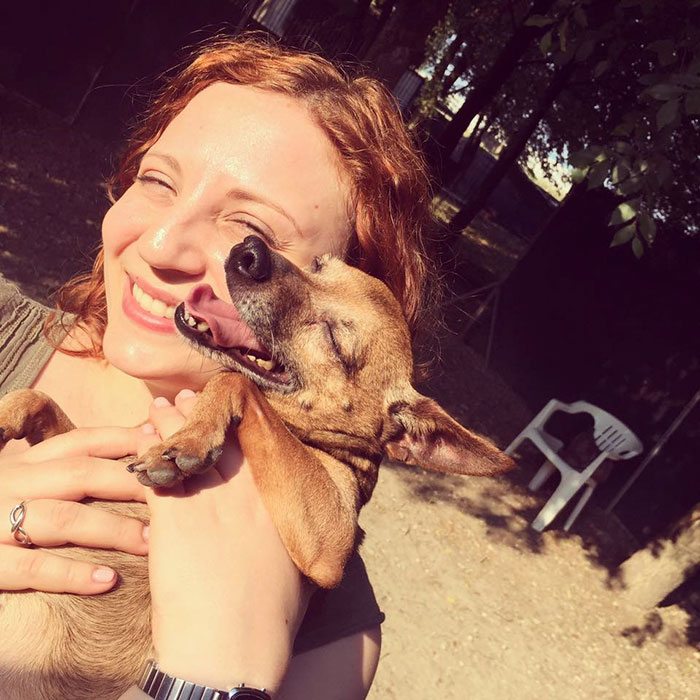 #29 Grumpy Meets Happy For The First Time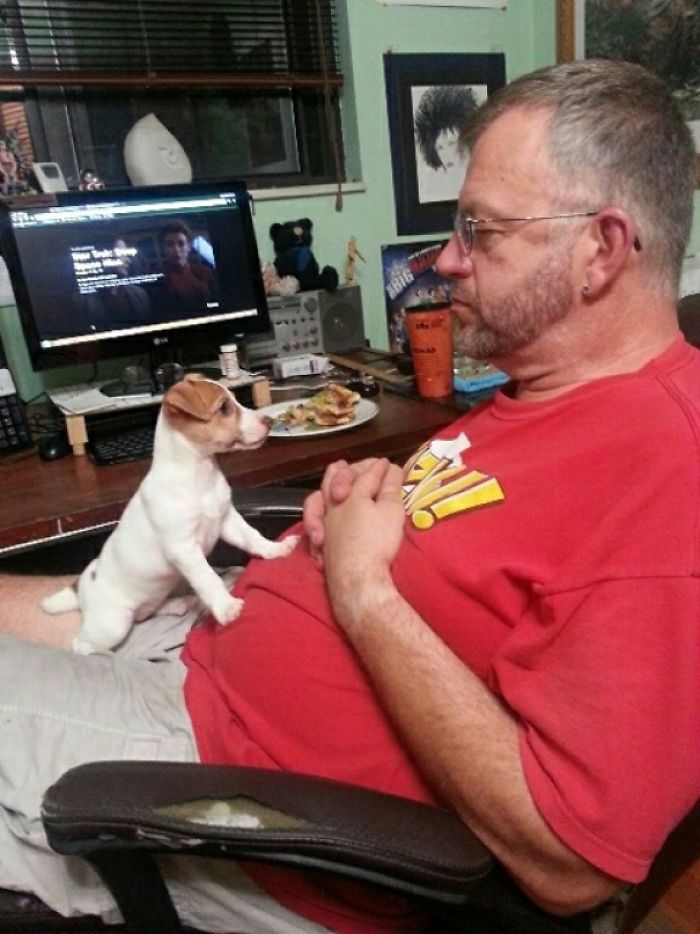 #30 All 46lbs (21kg) Wanted To Sit On My Lap On The Way Home From Being Adopted. I Love My New Best Friend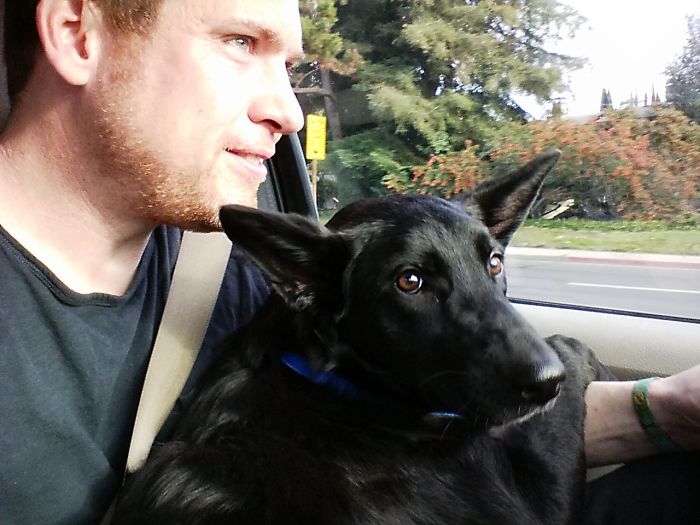 #31 Adopted Toffee Today! She Seemed Extra Happy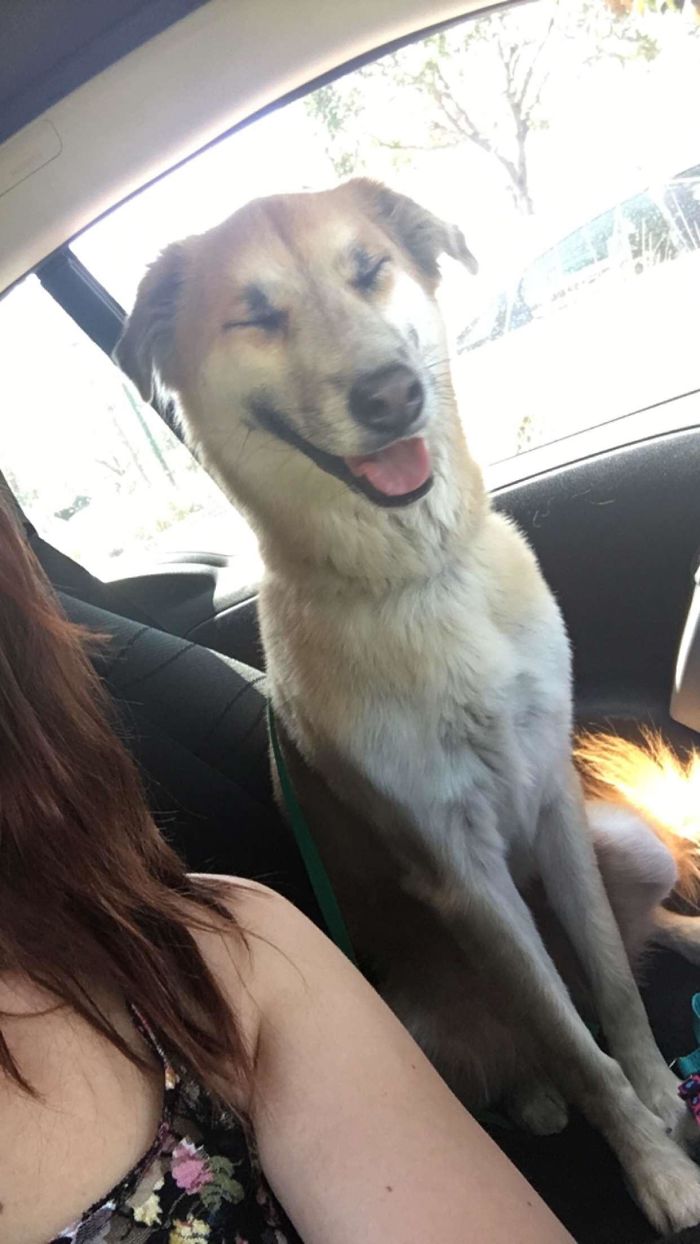 #32 We Adopted This Pup! Think He's Happy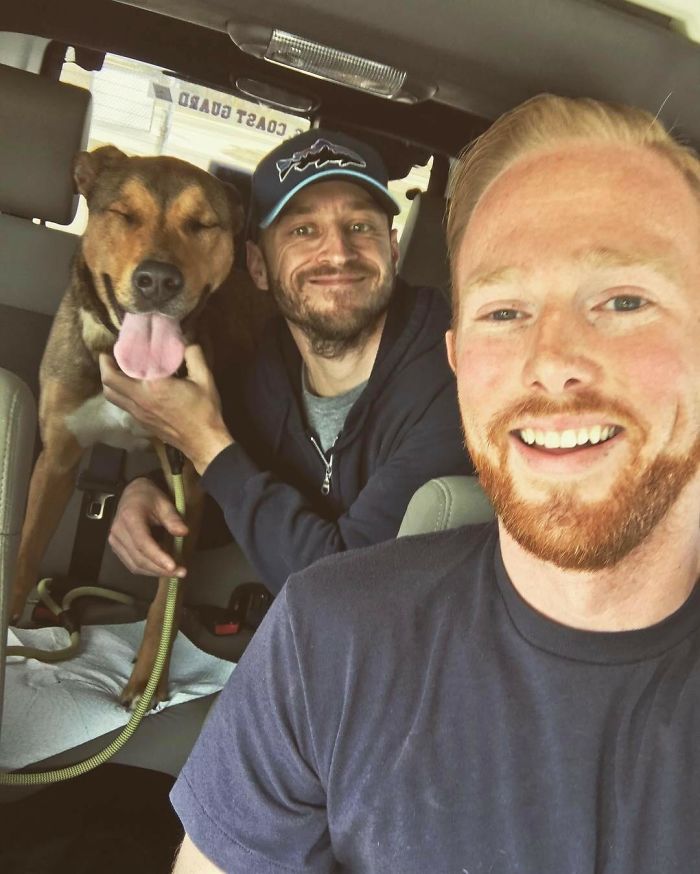 #33 Kodi Coming Home To A New Family 13 Years Ago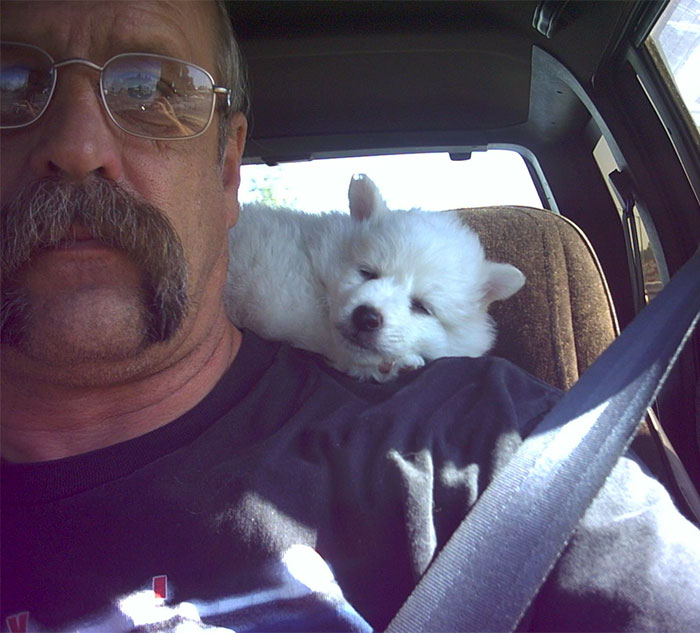 #34 I Rescued This Little Girl, Here She Is Today Going To Her Forever Home. Happy Pup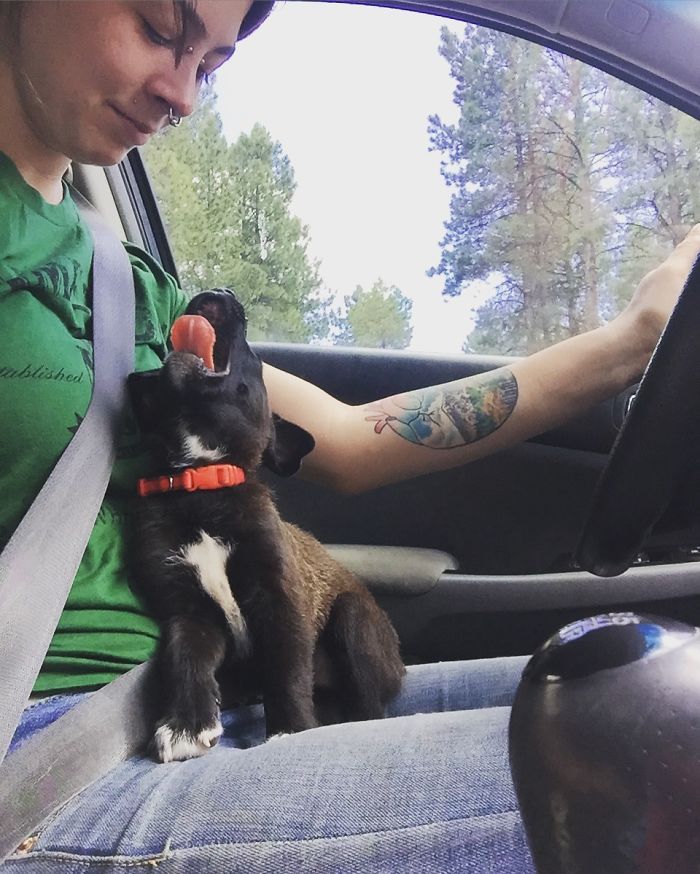 #35 Love At First Sight!