We all love taking pictures and sometimes our doggos want to get included in them even when we don't want. Who wouldn't want their adorable face immortalized forever within a wedding photo? Maybe that is what these dogs were thinking when they photobombed the following fifty pictures.
There are bound to be some dogs who like their picture taken right? Oh, how wrong we were because it's not some but many. From humping, pooping, or making a derpy face, these pups will do anything to get in the shot. They are like that annoying little brother that just won't leave you alone when you're taking selfies but you love him anyway.
So scroll below and have a good laugh!
#1 Hello to the world!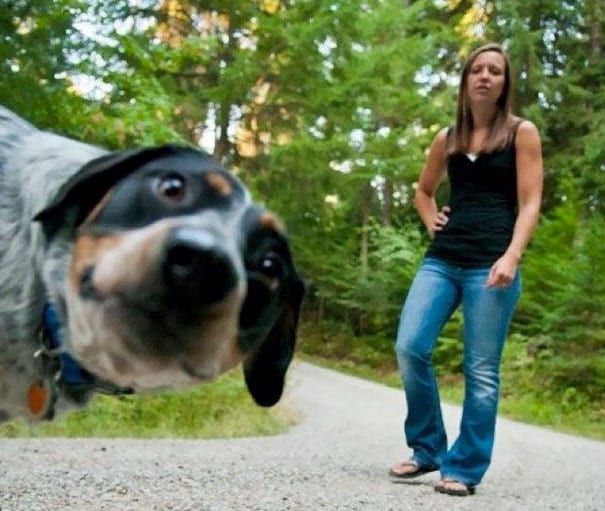 #2 The other doggo is not liking this turn of events.
#3 The kitty is not impressed.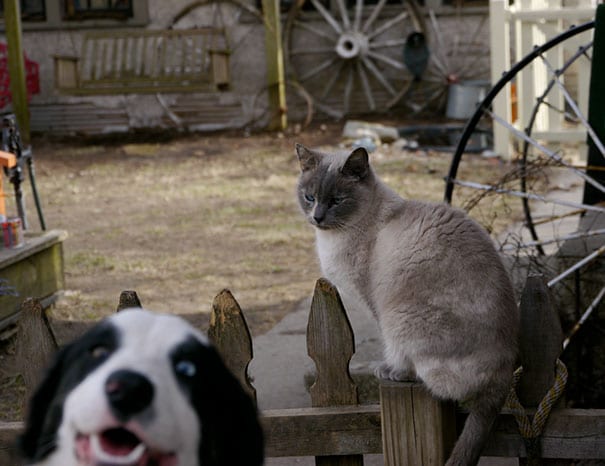 #4 Did he just smell his armpits?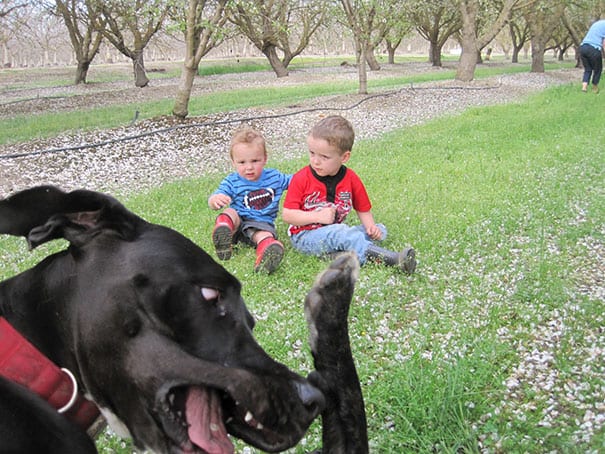 #5 Either the cat doesn't know or she doesn't care.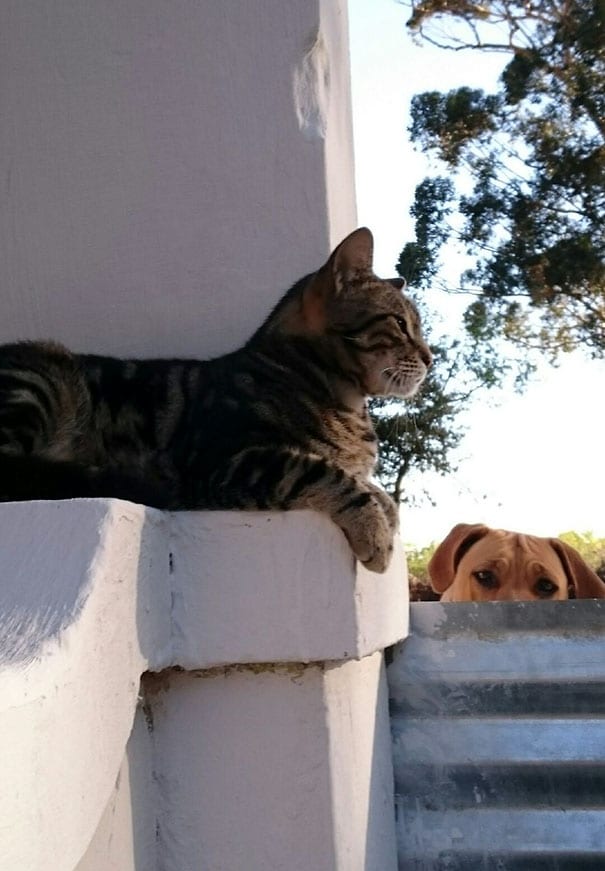 #6 Both of them are entranced by the phone.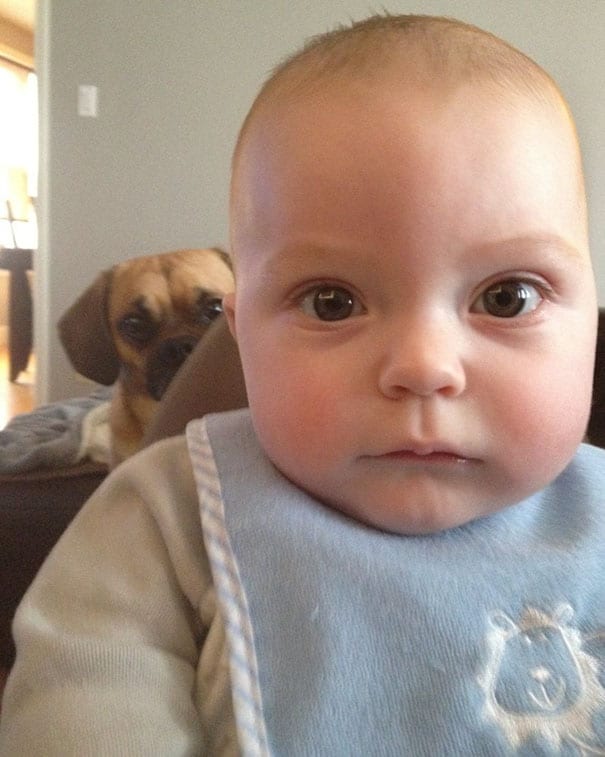 #7 That will poison you buddy.
#8 Why ruin such a perfect picture?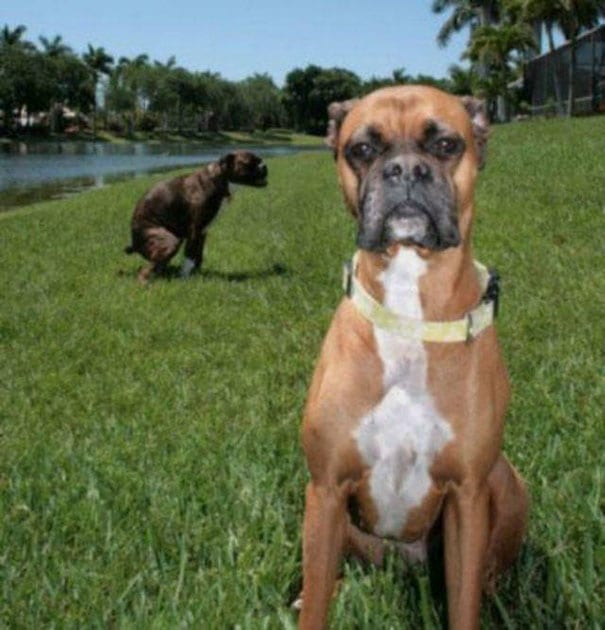 #9 His smile is bigger than his face.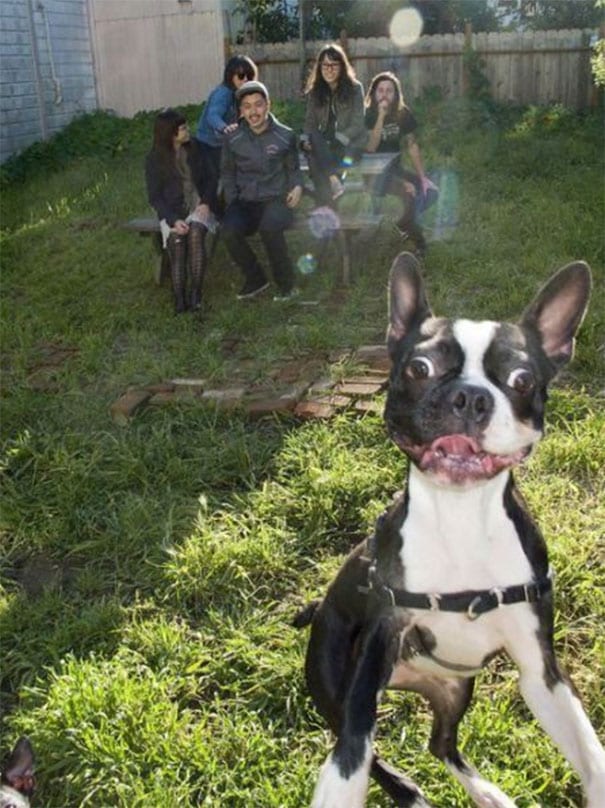 #10 'Is this thing on?'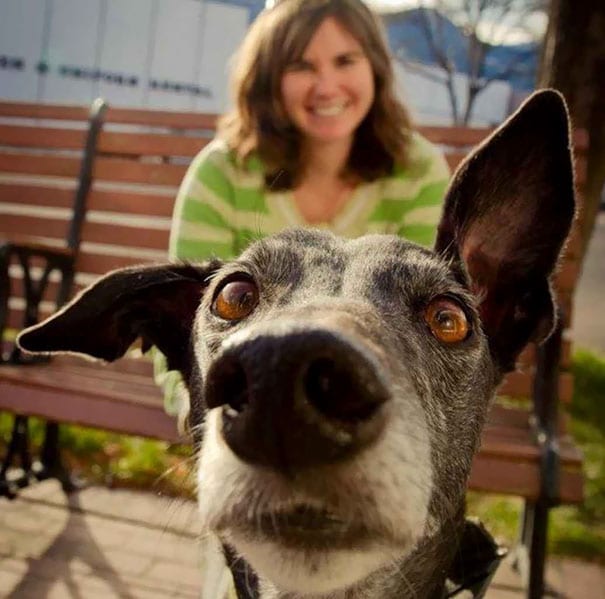 #11 What is happening with the eyes?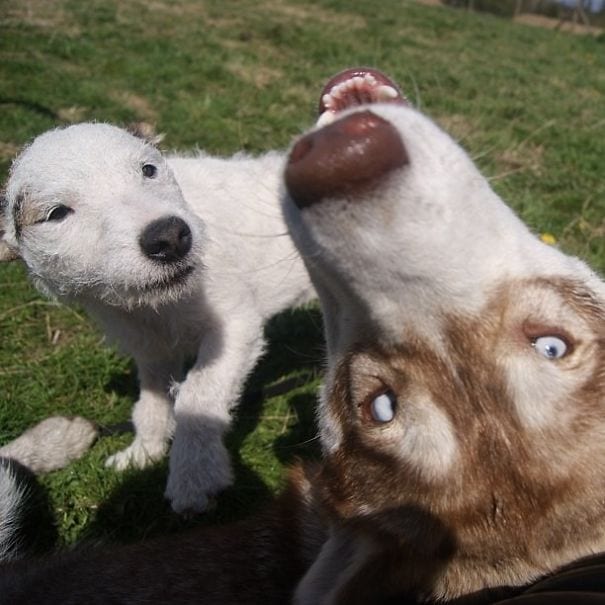 #12 'Can I eat this hooman?'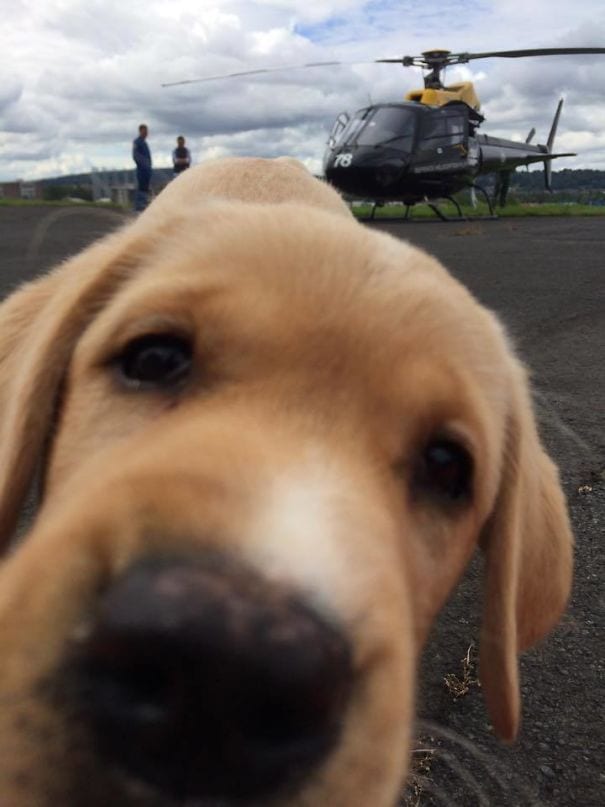 #13 The cat is not happy.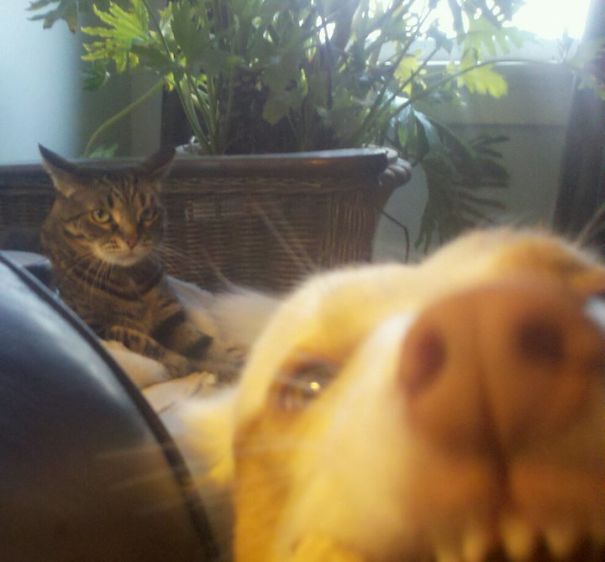 #14 The side-eye says it all.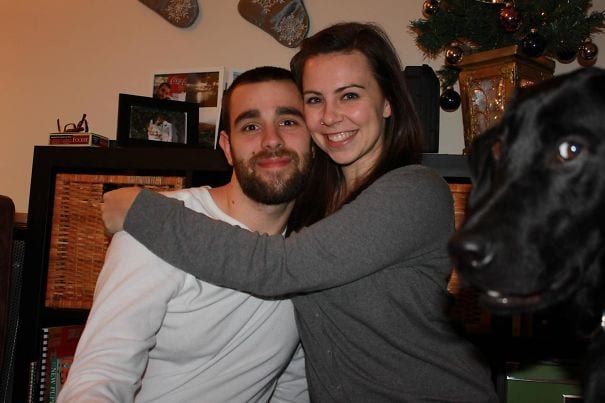 #15 If only the camera had focused more.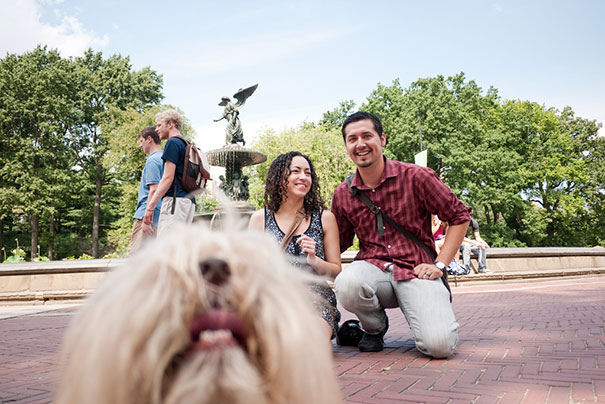 #16 He doesn't want to be left out.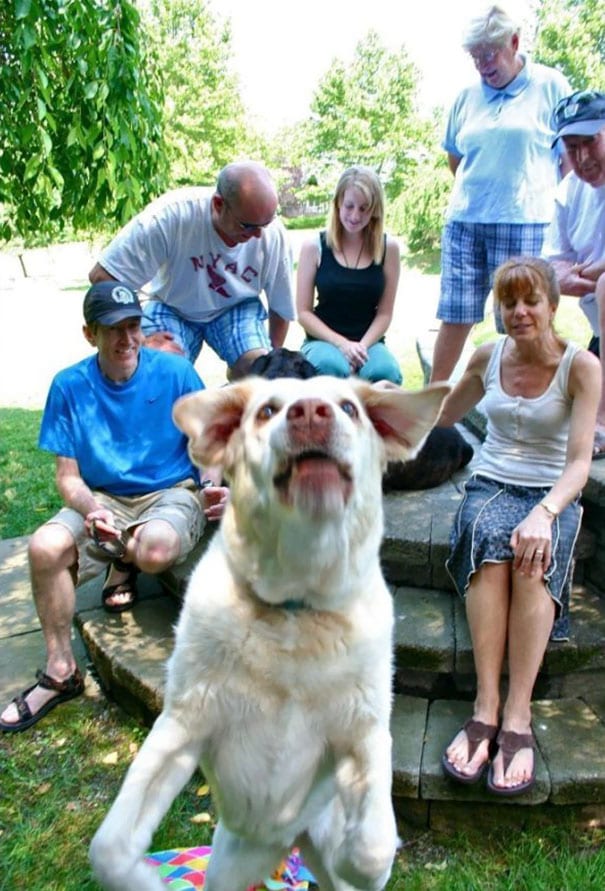 #17 'Who cares about them?'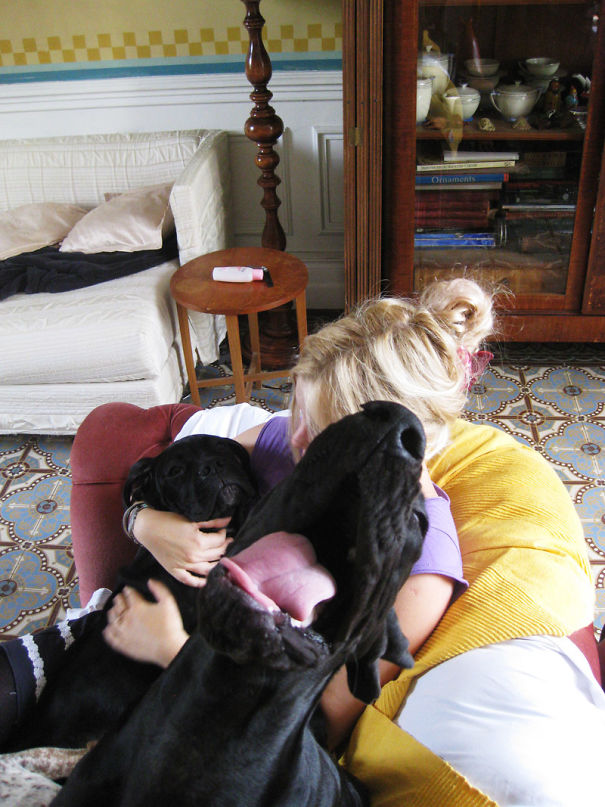 #18 'Can I sleep here as well?'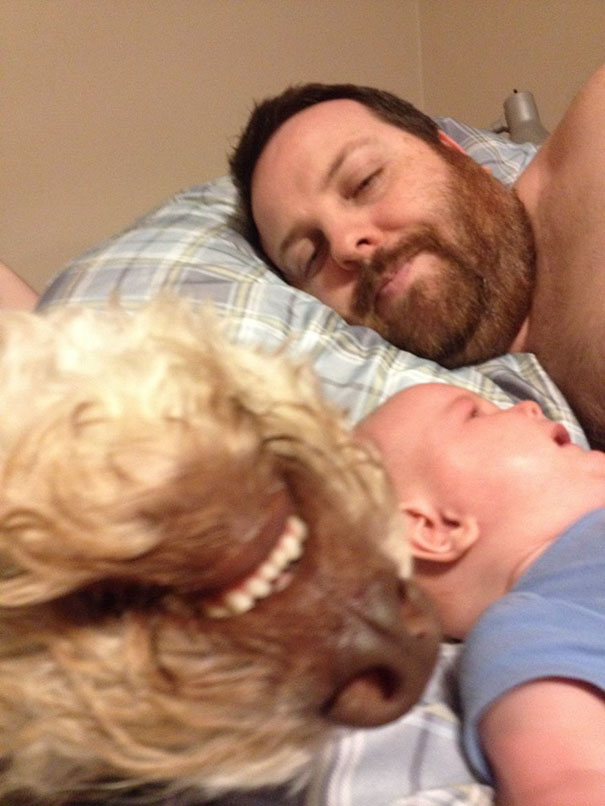 #19 Just a little puppy hat.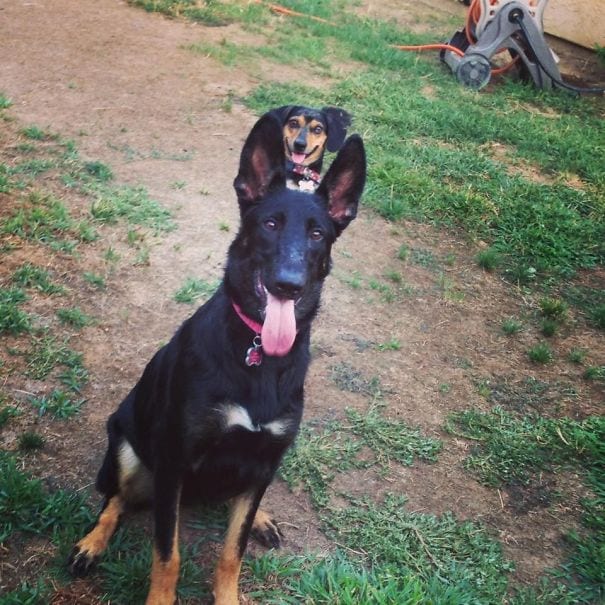 #20 Those pearly whites are great at smiling.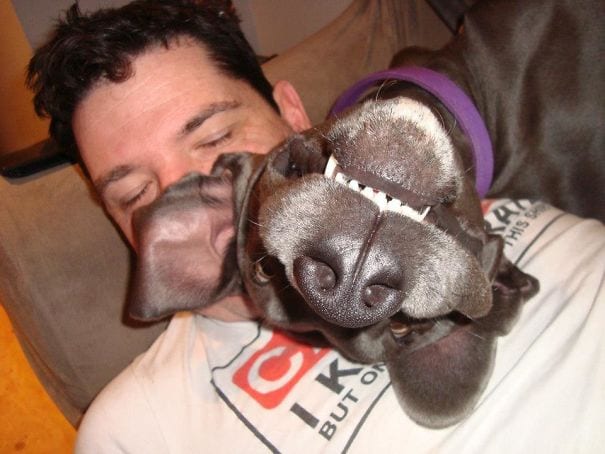 #21 The love that lasts forever.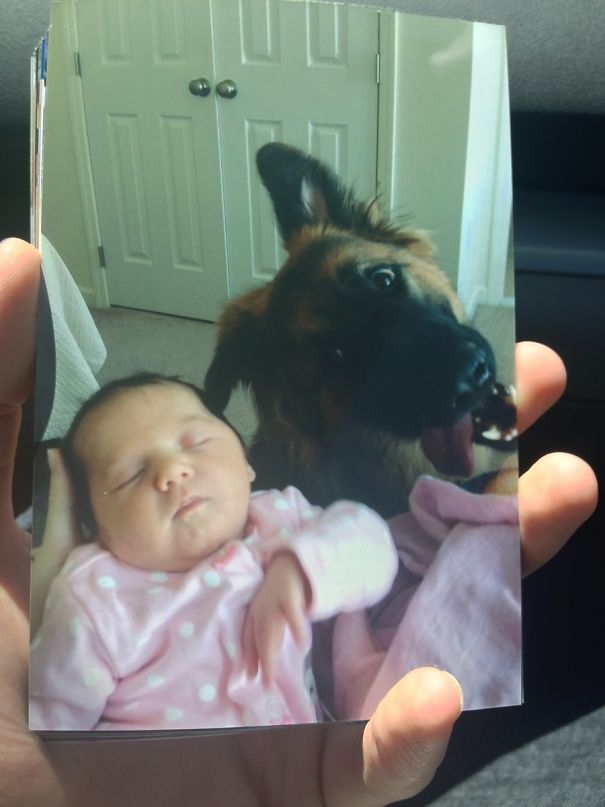 #22 'Some privacy please!'
#23 'Don't touch me!'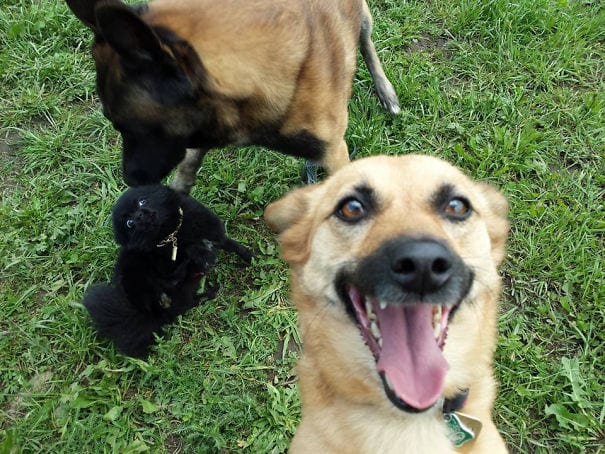 #24 The flash is here to save us all.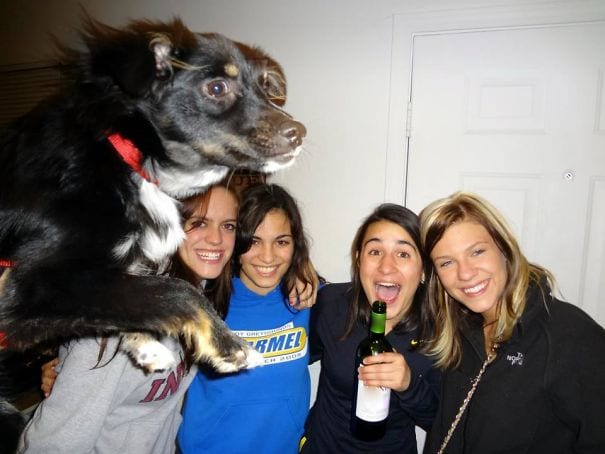 #25 'Watch me dance gracefully.'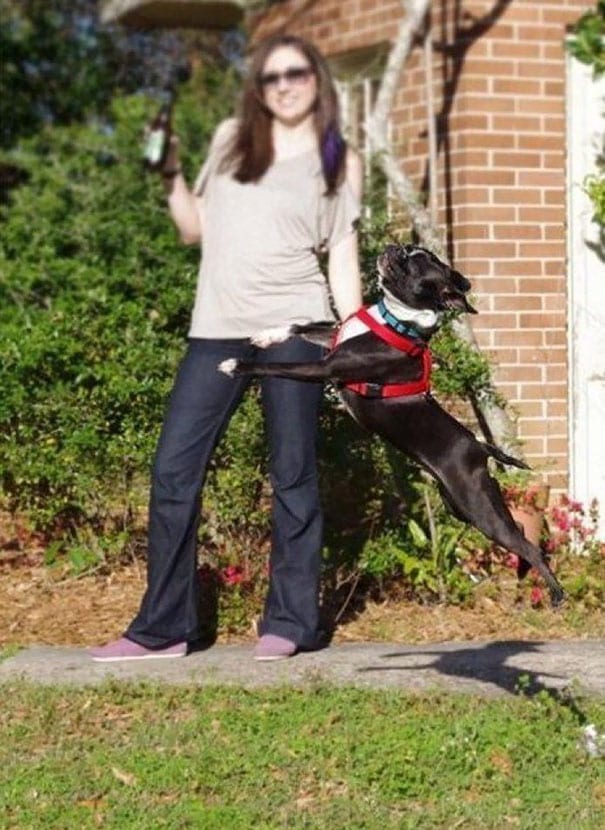 #26 Is he surprised by the pants?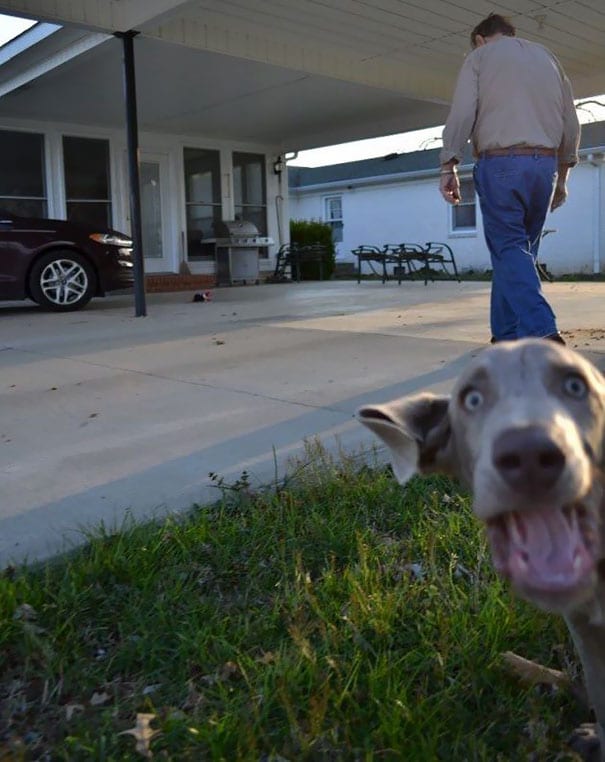 #27 Time for a nap.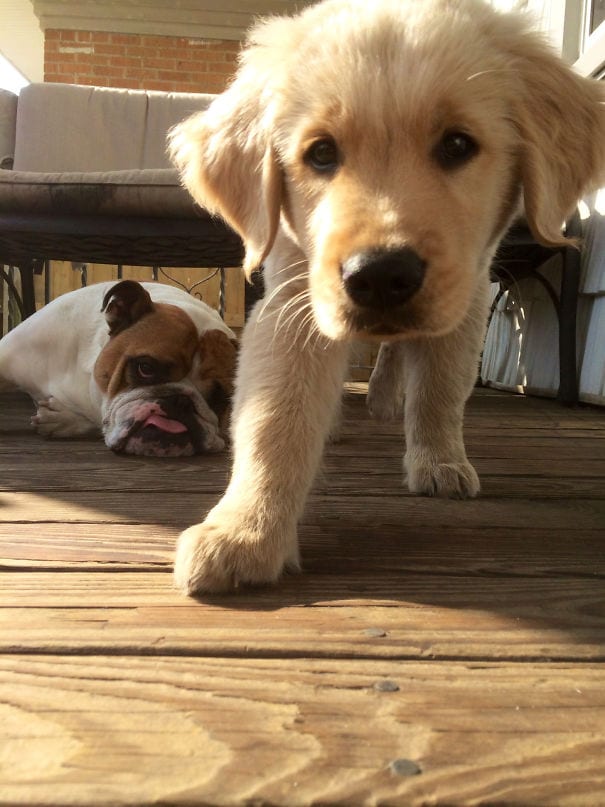 #28 The black doggo has seen his first snow.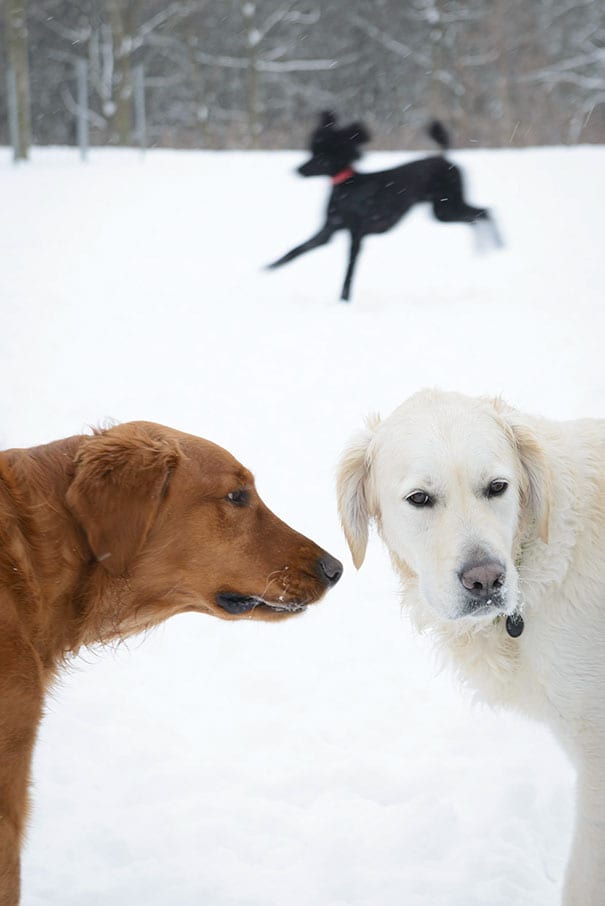 #29 You'll find the dog in a minute.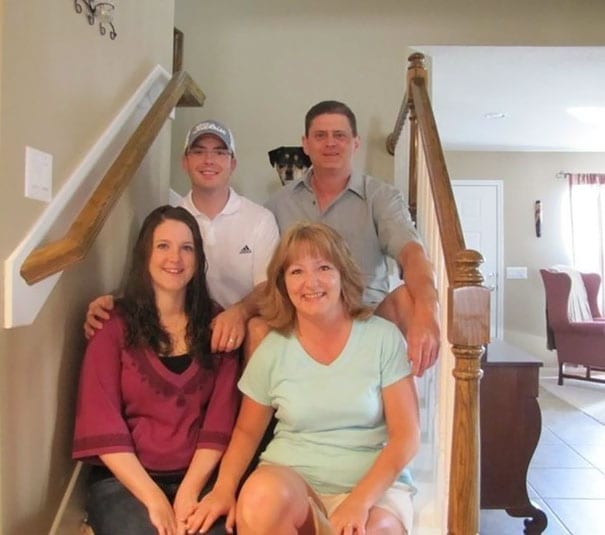 #30 'Lighten up buddy!'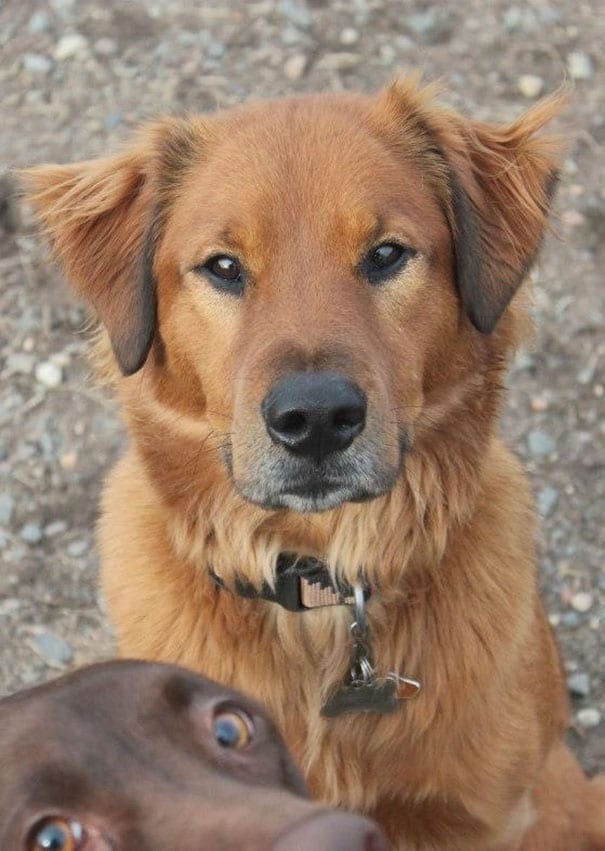 #31 He is trying to figure it out.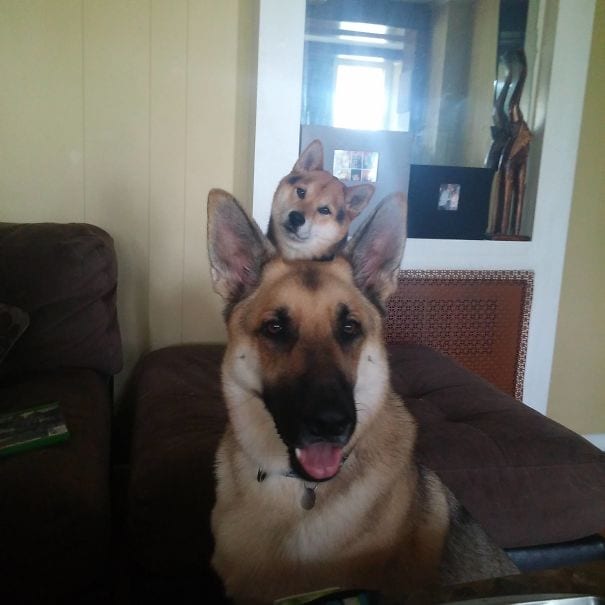 #32 Chilling with the peers.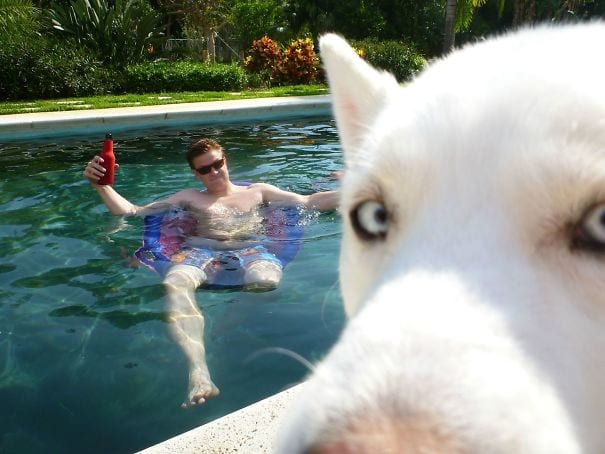 #33 This picture can't get any more perfect.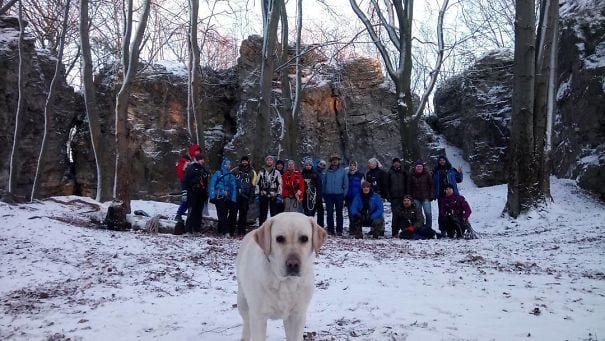 #34 'How do I look?'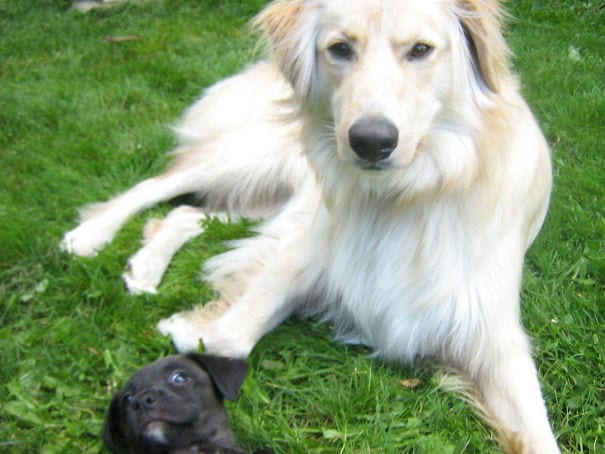 #35 These people are ruining his bathroom time.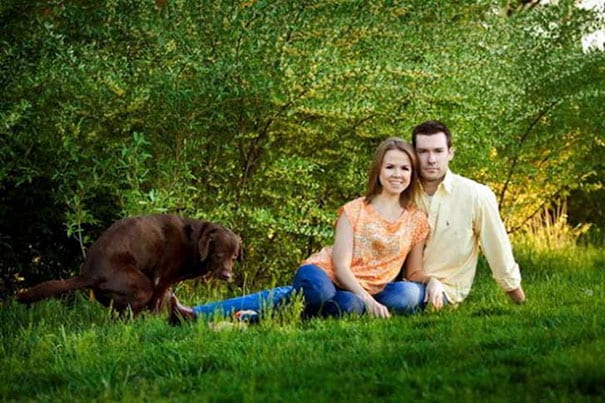 #36 'You want me to go? Fine!'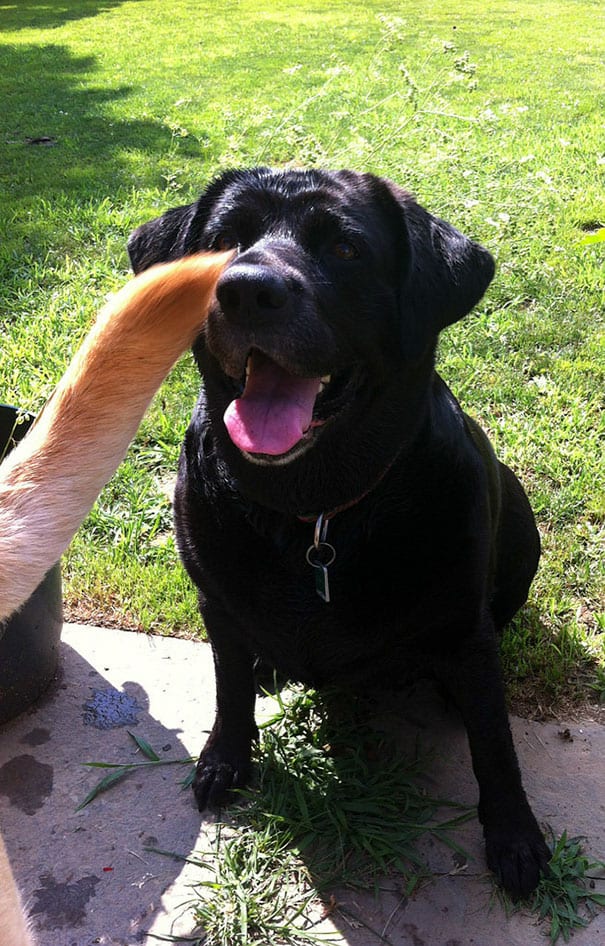 #37 'So what are you watching?'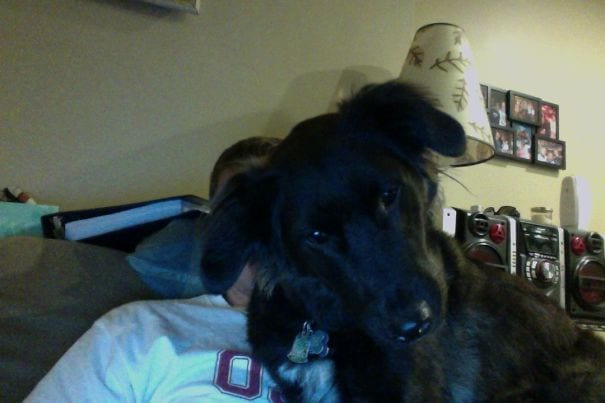 #38 The cat has unleashed her evil.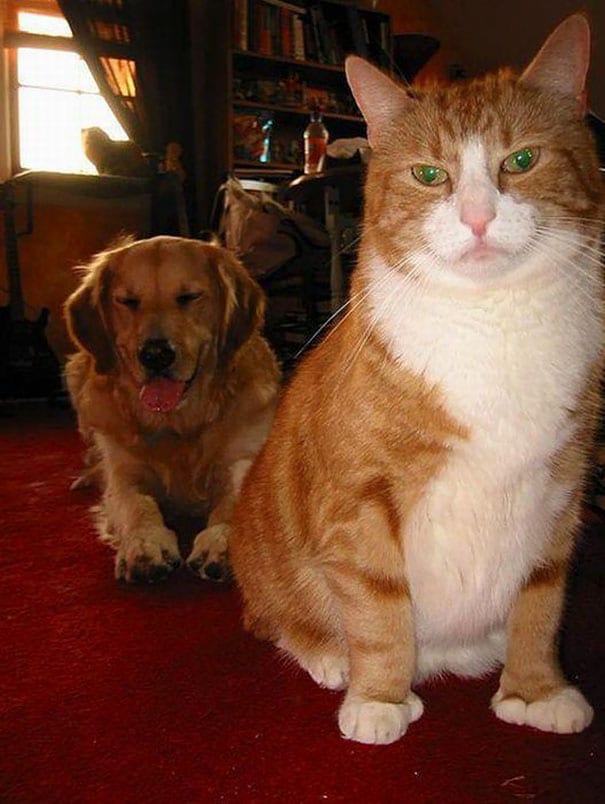 #39 'Oh no, what have I done?!'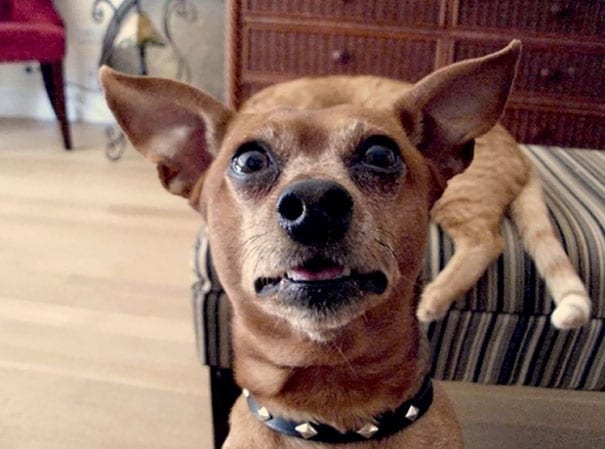 #40 Caught in the action.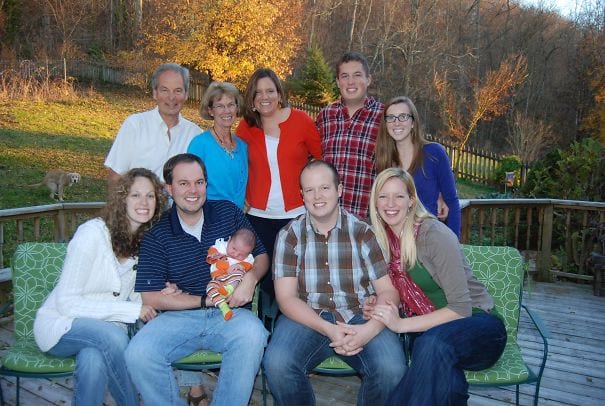 #41 A fluffy cloud is all I see here.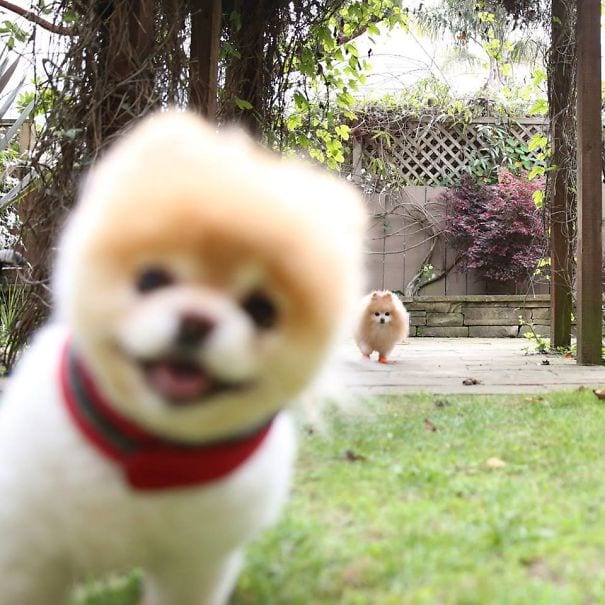 #42 'Why are you climbing the wall like a spider hooman?'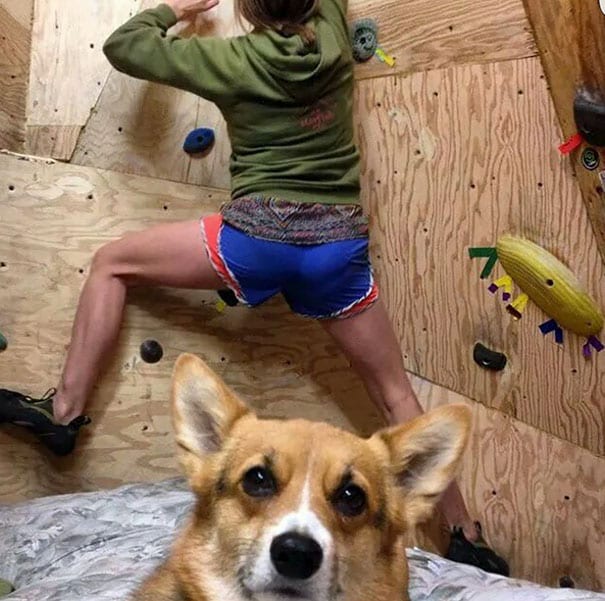 #43 'I believe I can fly.'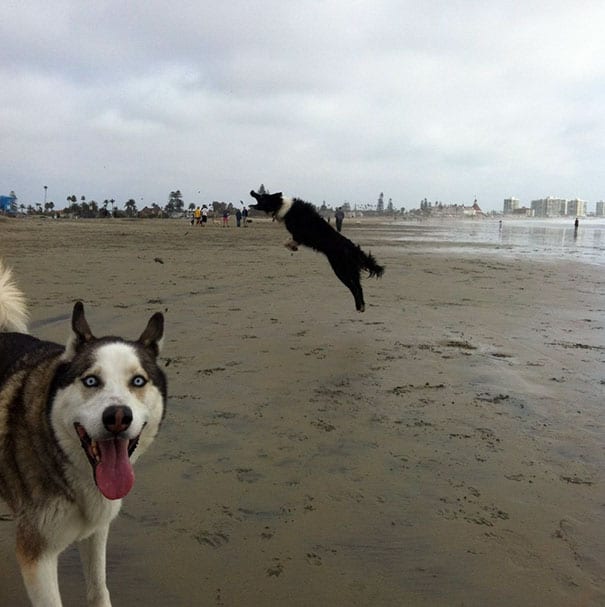 #44 'What did you say?'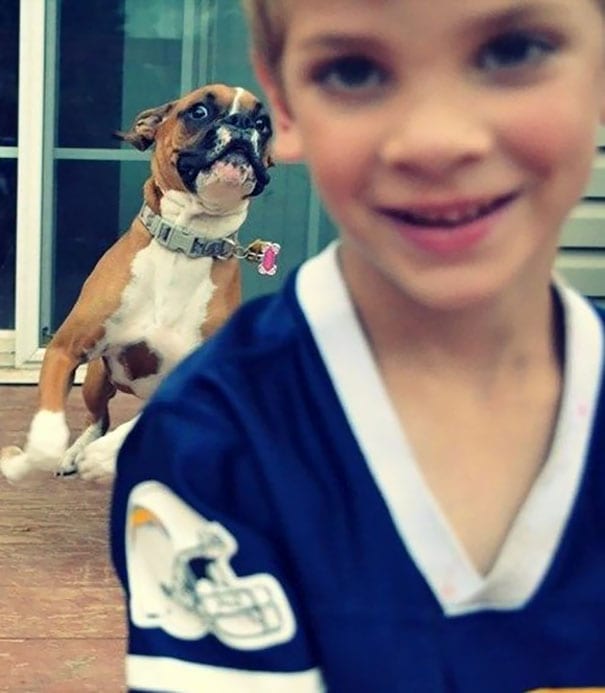 #45 Taken moments before the trip to the hospital.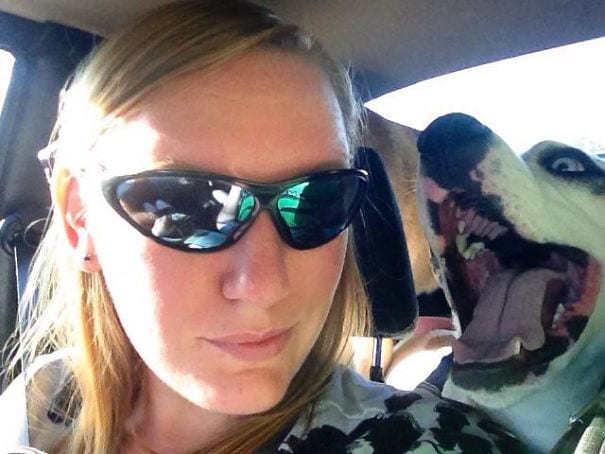 #46 'Don't I make this picture that much better?'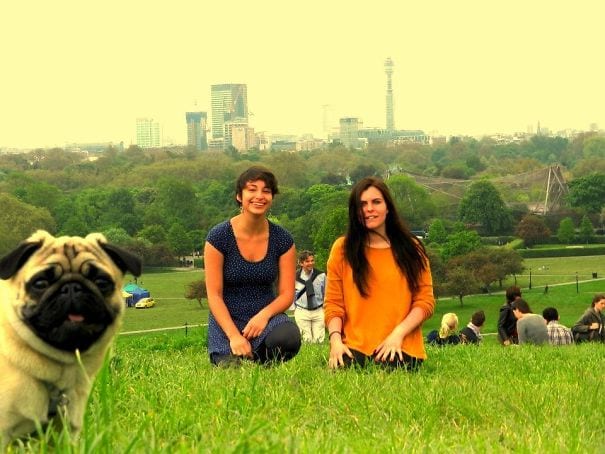 #47 The kitty is ready to pounce.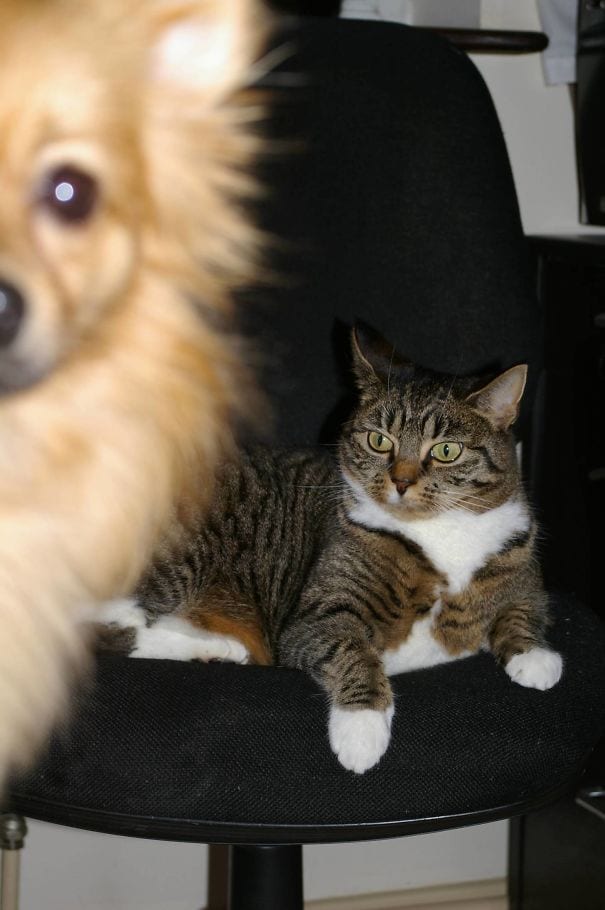 #48 'You taste so bad hooman.'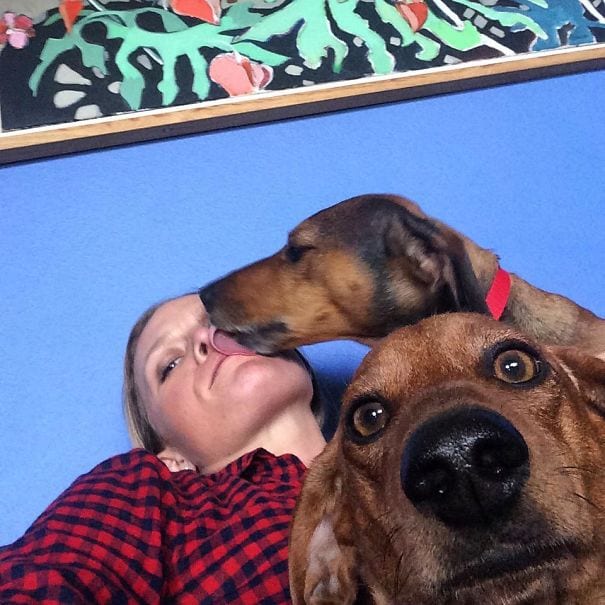 #49 Did he just fart?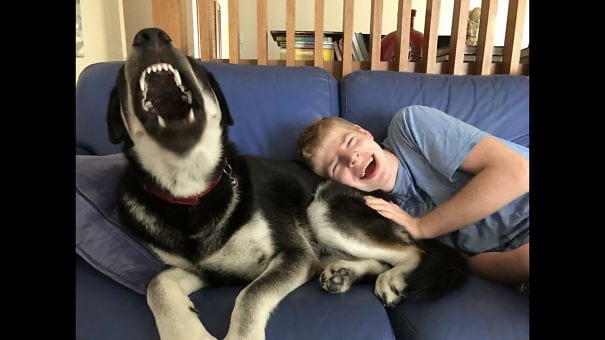 #50 The doggo has the look of longing.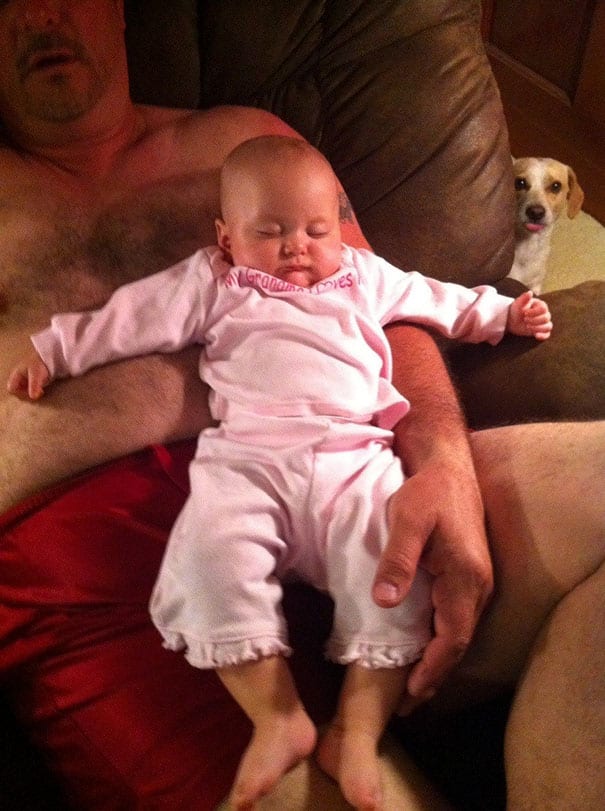 Hope we brought a smile to your face, if we did, please like and follow our page – Hiptoro, we'd be thankful and yes, we promise to deliver the absolute best content straight to your feed. ❤️