Looking for a full dose of entertainment? What's better than seeing pictures of adorable dogs and their celebrity friends? The 35 wholesome pictures of cute pooches with their BFF will make your day better. Scroll down and have a look!
1. Jason Momoa
It's really hard to figure out who looks happier in these photos. Is it Jason, or his stunning-looking best friends?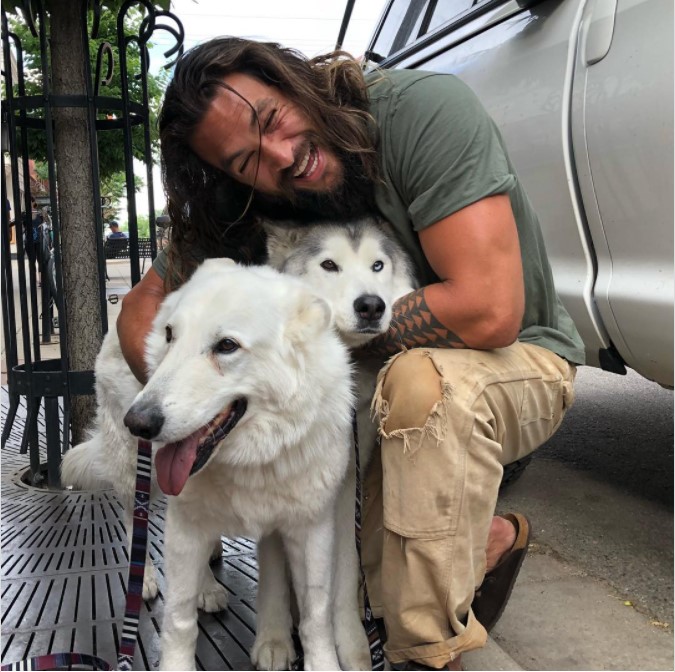 2. Patrick Stewart
Patrick Stewart is a real standup sort of guy. Not only does he love his pitbull pal, but he's an activist for them, too."
"I've learned there's a parliamentary hearing today with the Environment, Food and Rural Affairs committee to discuss ending breed specific legislation. Whichever way the hearing goes today, signing the petition I've linked to in my bio will be a great help. "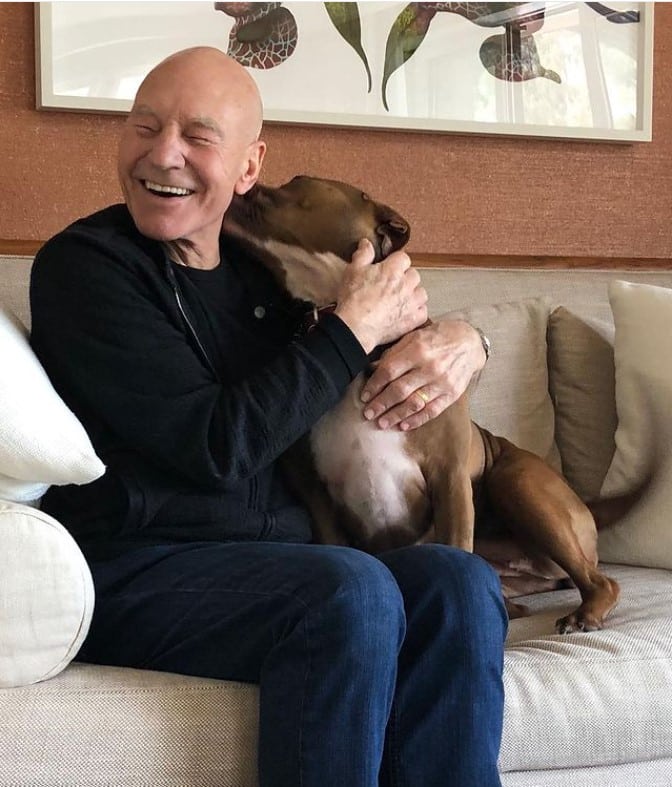 3. Hugh Jackman
Any dog should be so lucky to have Hugh Jackman as his dad.
"In honor of #nationalpuppyday, I feel it only right to revisit the first day #Allegra joined our family."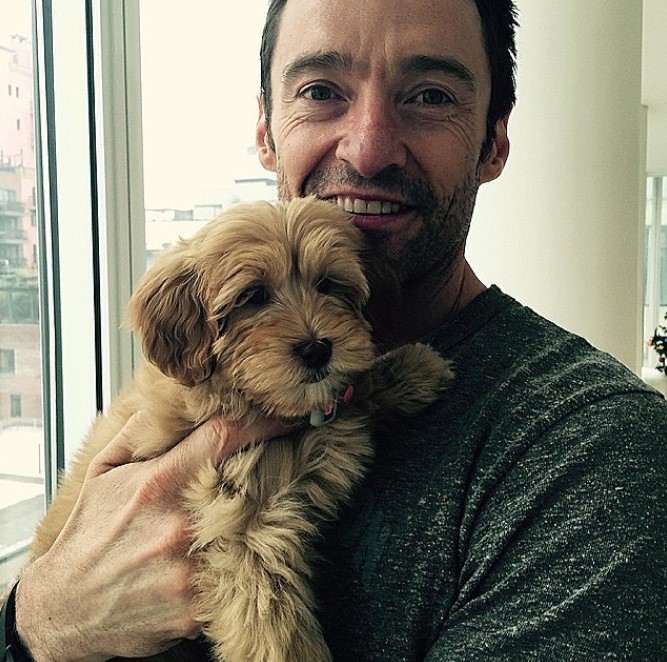 4. Chris Evans
No one can compare to Chris Evans when it comes to being a #1doggydad. When his pup needed surgery, he tore up and then sewed his chew toy back together, just so they would match.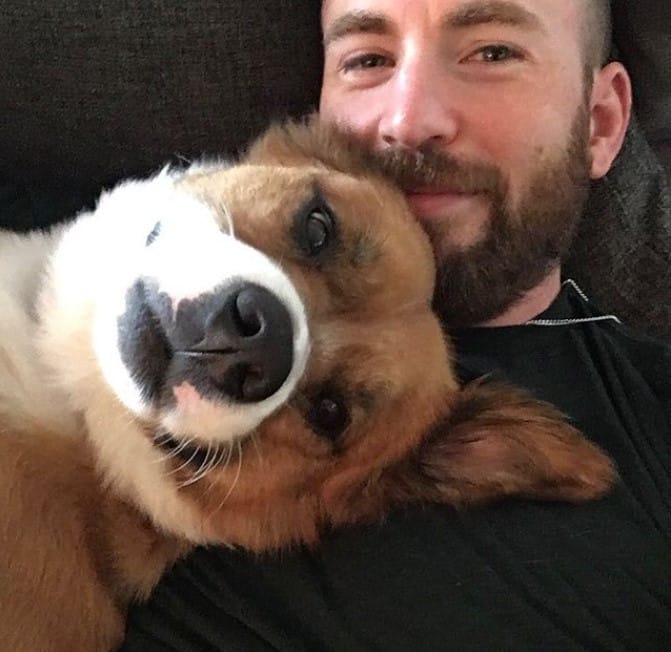 5. Dwayne "The Rock" Johnson
Tiny dog. Big hunk of a man. Can anything look more adorably ridiculous?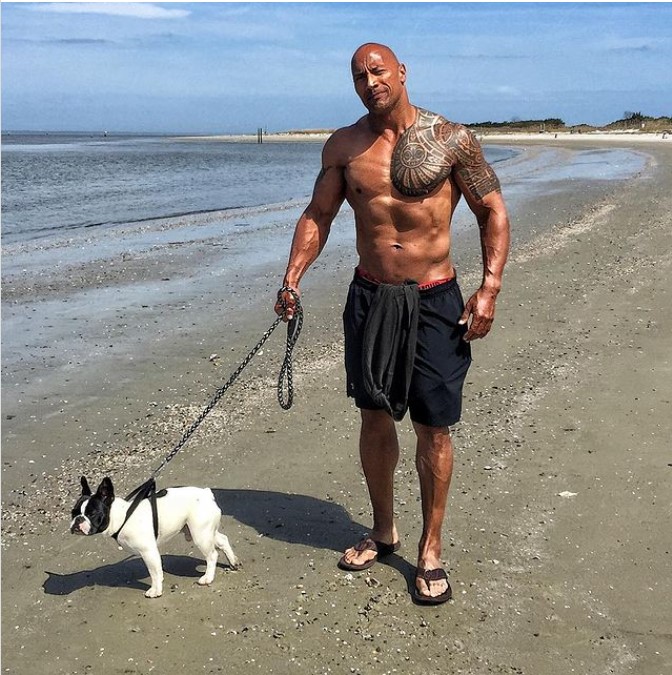 6. Barack Obama
I wonder if Barack's dog has to get past the MIB just to get in his daily dose of belly rubs. Or is it the other way around?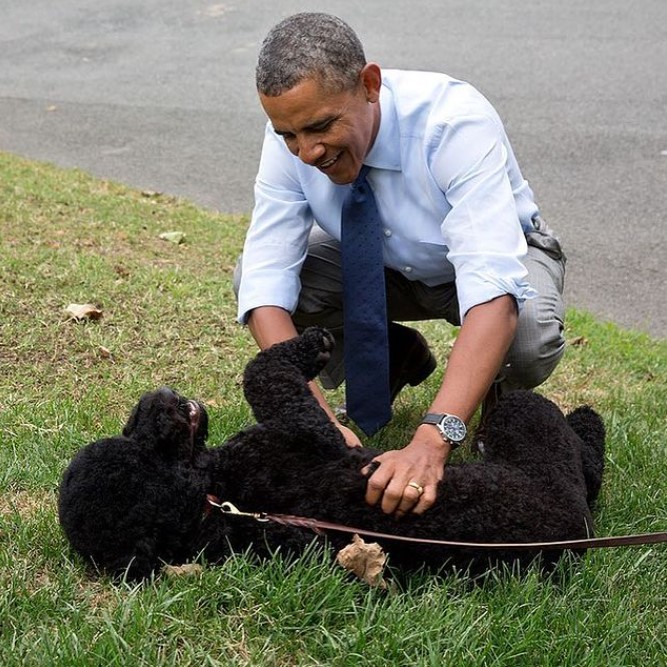 7. Arnold Schwarzenegger
Here's a fun fact – Arnie also has a pet donkey and miniature horse, too? This dog must have so much fun with such an eclectic mix of brothers and sisters!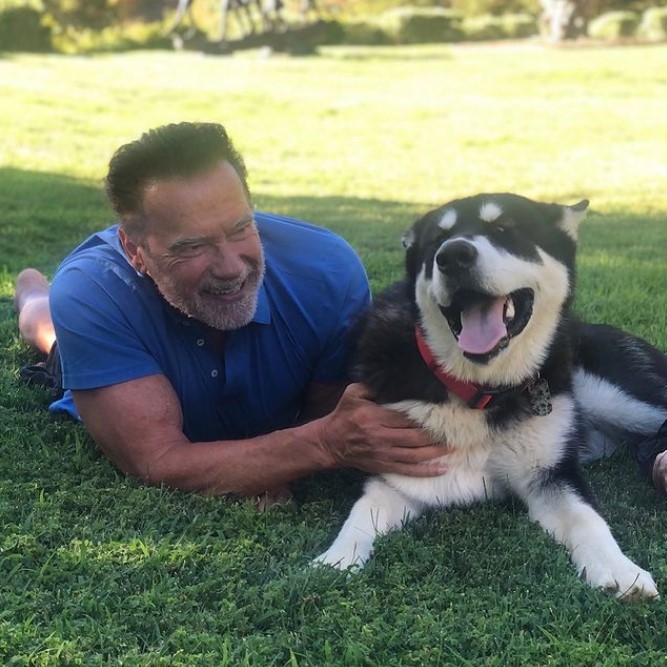 8. Henry Cavill
I think it's pretty easy to pick out the alpha male in this picture. The big furry guy on the right looks like he's the one in charge.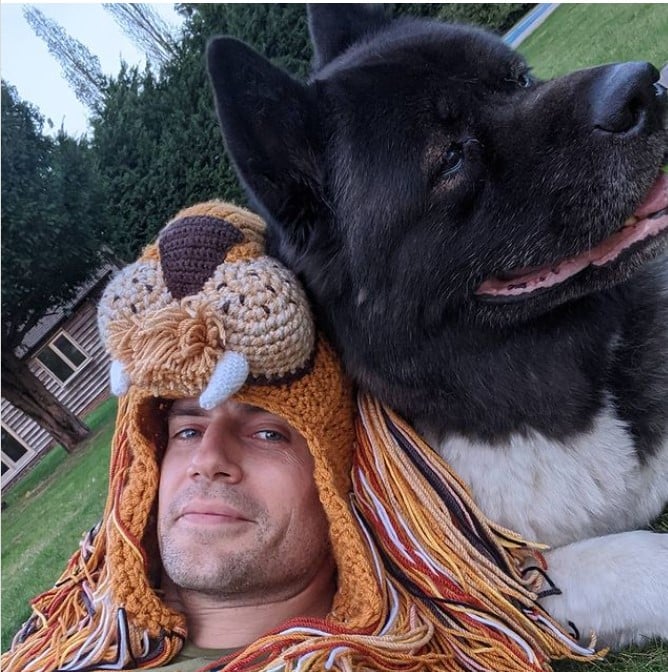 9. Ryan Reynolds
What a handsome little bugger this guy is. Oh yeah, and Ryan is too, I suppose.Ryan, who is big on rescuing dogs, told ABC News:
"I saw this big, dumb-looking Retriever staring up at me…I whispered to him, 'Hey, let's get the hell out of here.' And he jumped up, like he spoke English fluently. He came with me, he jumped in the car, and we've been best buddies ever since."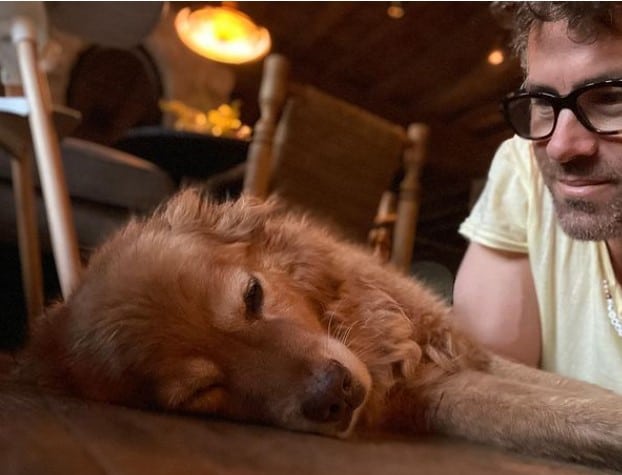 10. Carrie Fisher
RIP Princess! We all miss you – including your scruffy little nerf-herder of a dog.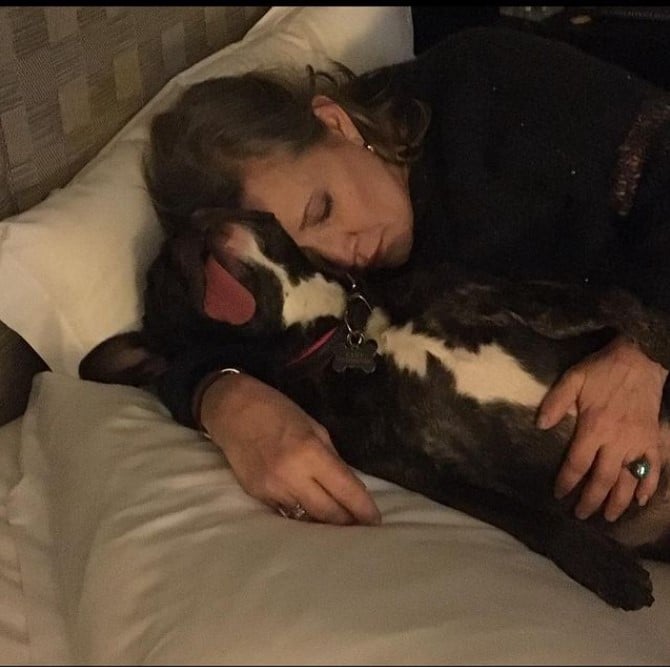 11. Tom Hardy
Just look at the love in this dog's eyes. Why am I suddenly feeling so jealous of this relationship?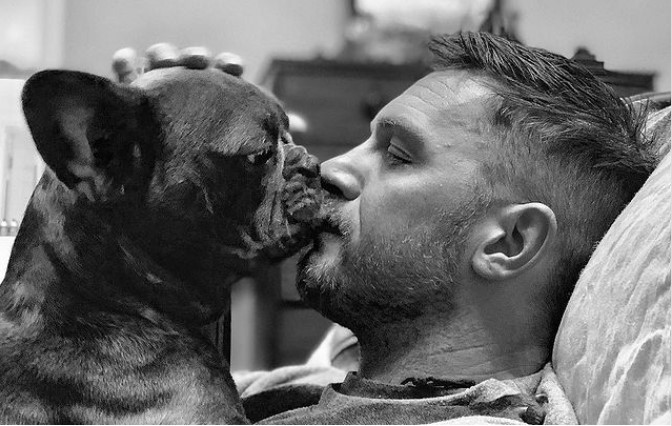 12. Liam Hemsworth
These two goofballs are at it again. Is there a catalog somewhere where I can order one of each?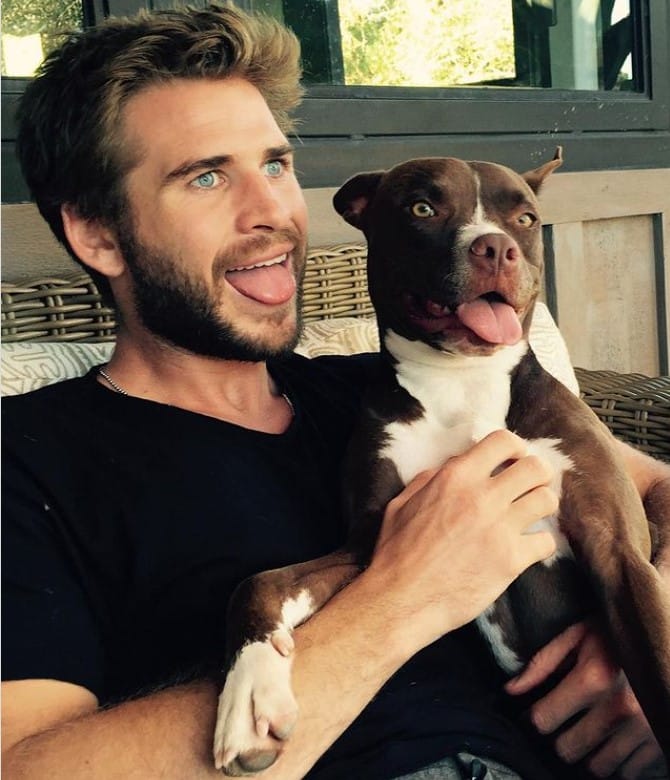 13. Tom Holland
Tom and Tessa are the best bullies ever. That's why we love them both!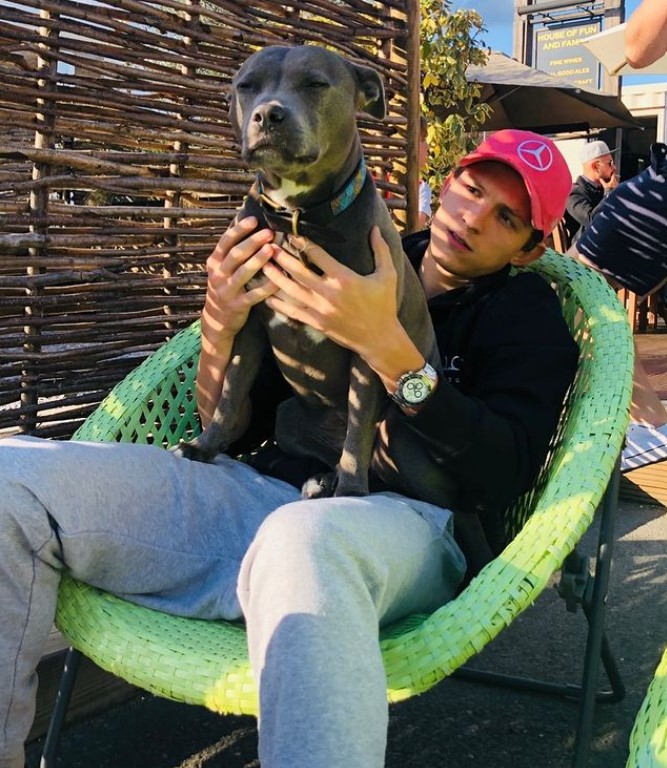 14. Orlando Bloom
Well, you know what they say about guys. And it looks like Orlando most certainly has a type.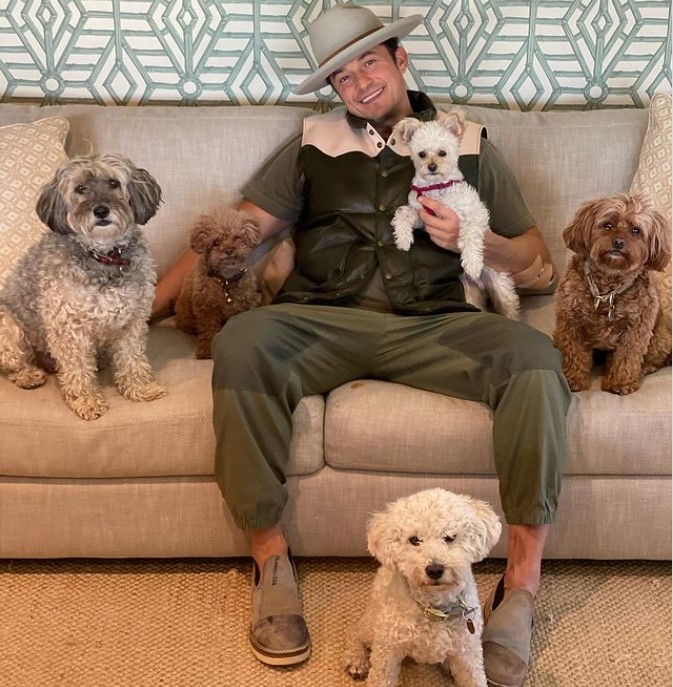 15. Amanda Seyfried
Here's an example of how people at their pets look alike. Amanda and her Aussie shepherd rescue are practically each other's clone!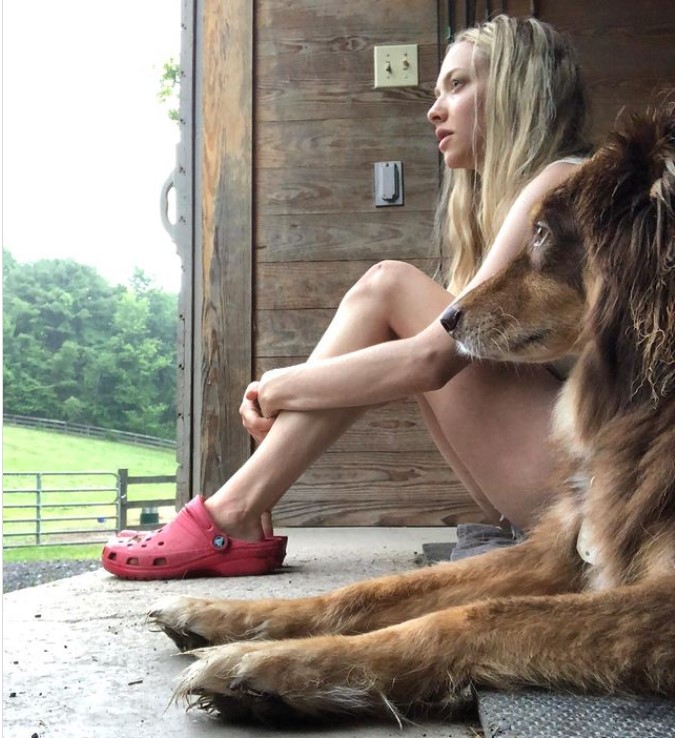 16. Jennifer Aniston
Look at those sweet eyes! They are just exactly like mama Aniston.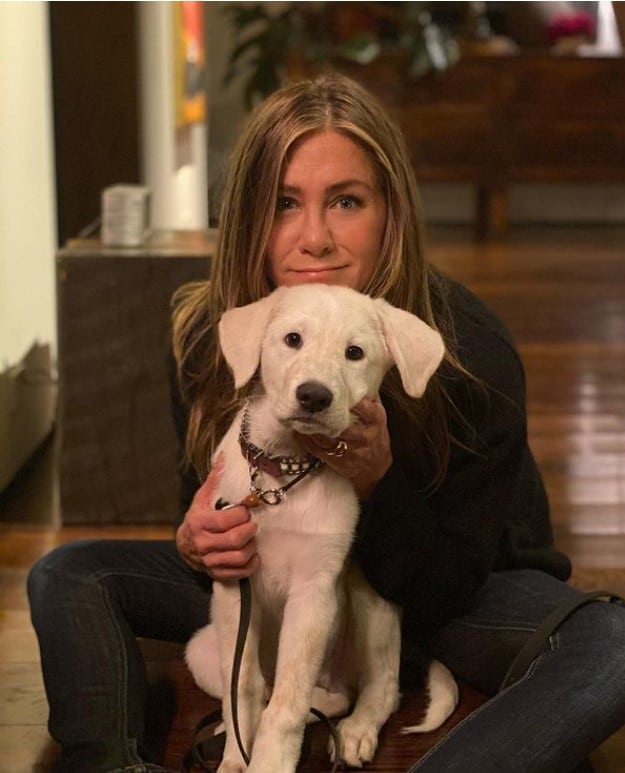 17. Sophie Turner
Yay! She got her direwolf back. Sophie was able to adopt "Lady" from Game of Thrones in real life.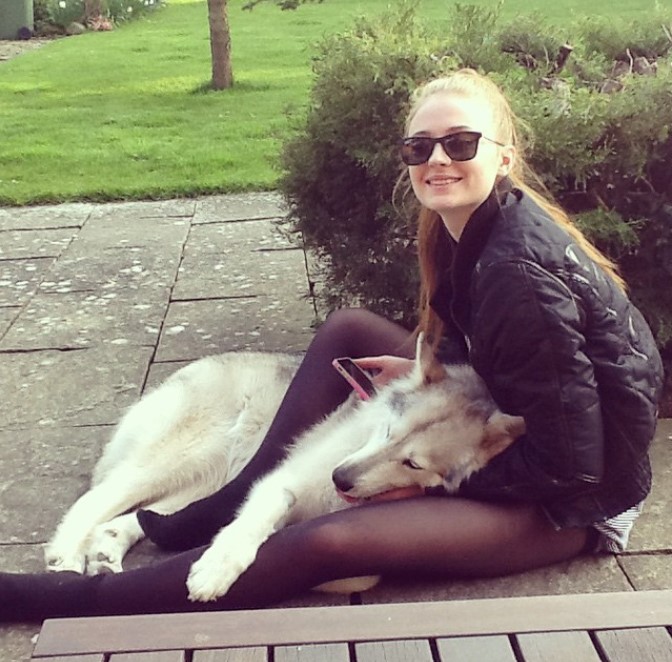 18. Salma Hayek
This is just one of those photos that you have to screenshot on your phone and save for a rainy day when you need a pick-me-up. It just wants to make you be a pampered dog like this one.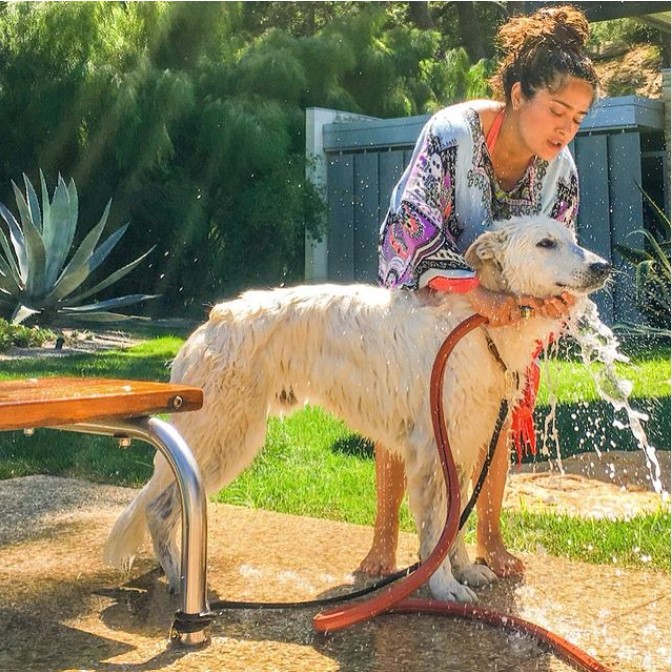 19. Billie Eilish
Billie is the ultimate doggy lover. During quarantine, she fostered a bunch of puppies and just couldn't let go of this one. It's the one time when "foster fails" are actually a good thing!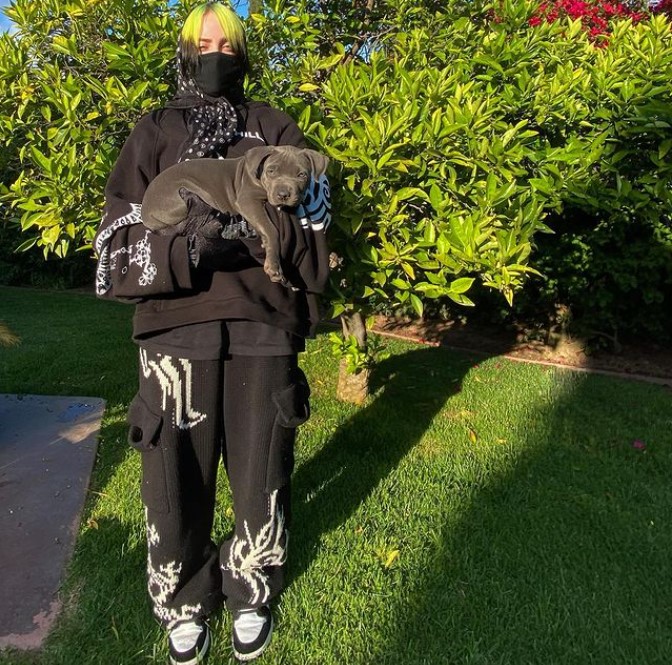 20. Jeff Goldblum
In an interview with Vice, Jeff spoke highly of his pretty boy puppers, Woody.
"Oh, yes, yes, I draw inspiration from Woody all the time. He's present, and attentive, and in the moment, and athletic—he can do things that I can never imagine doing—and loving, and patient, and sweet, yeah, yeah. I aspire to be all the things that he is."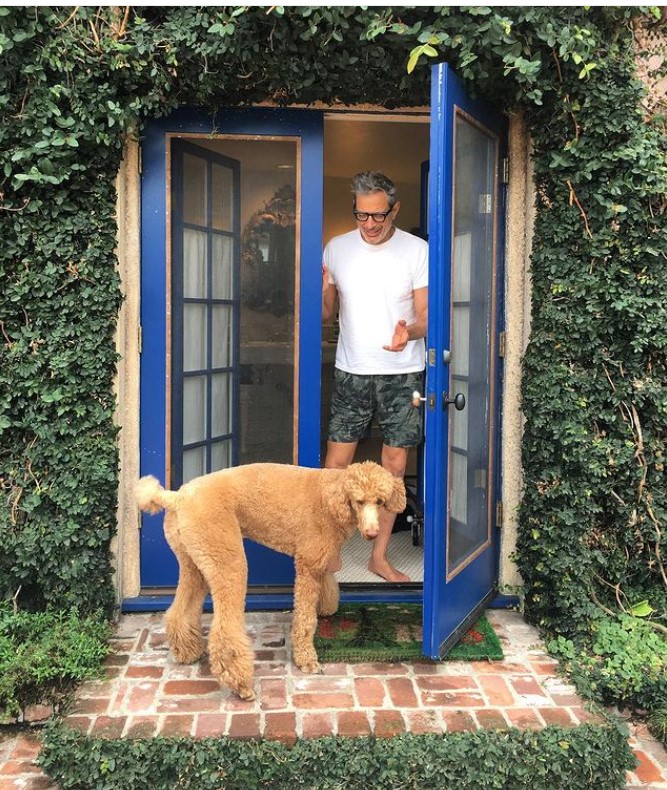 21. Ian Somerhalder
Here is another one of those people looking like their pet's pic. Check out the baby blues on both of these handsome beauties. Oh, and Ian also has some age words of wisdom to share, too:
"Puppies are amazing, they remind us to be present and happy. Unfortunately, adult humans send their older pets to the shelter to be put down or adopted or put them on Craigslist to make room for puppies around the holidays… It's not fair. If you or someone you know have done this or intend to do this please discourage them. Pets are members of our families and do NOT deserve to be abandoned or thrown out for new little ones…"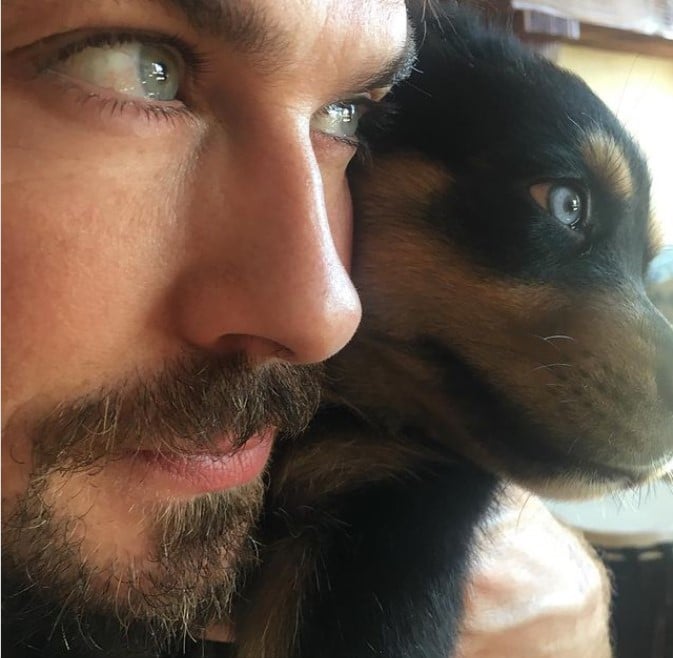 22. Chrissy Teigen
A dog, a baby, and their mama. A photo just can't get any better than this.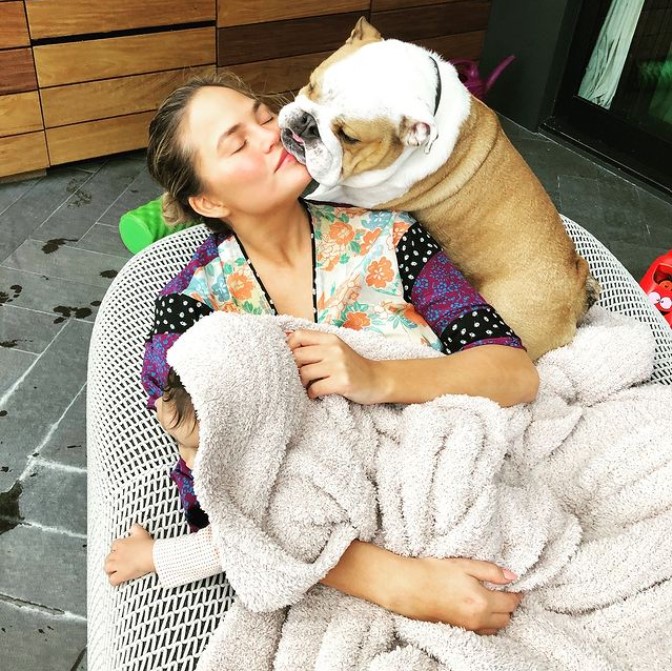 23. Margot Robbie
Margot Robbie looks like she'd make a great doggy mama. Just don't scare this little guy with your Harley Quinn costume!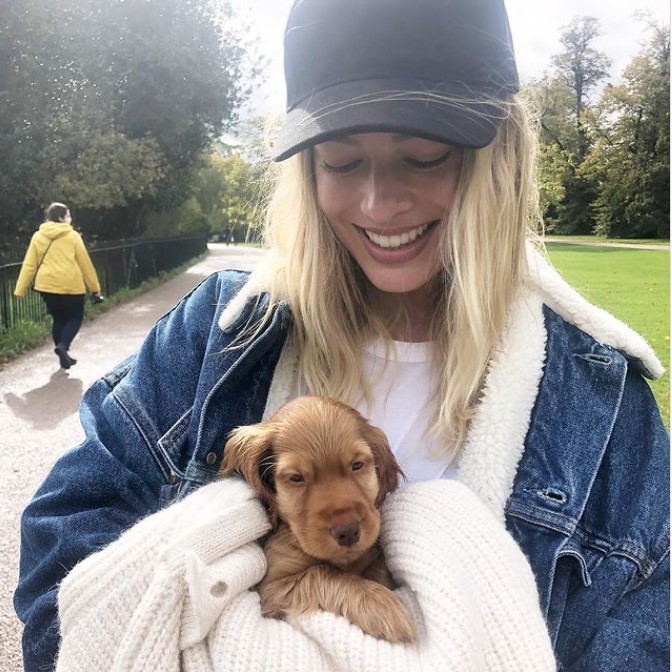 24. Channing Tatum
Such a sweet tribute to Lulu, a pit bull Catahoula mix, which he shared with her with his ex, Jenna Dewan.
"A little over a year ago I got back from a road trip where I said goodbye to my best friend."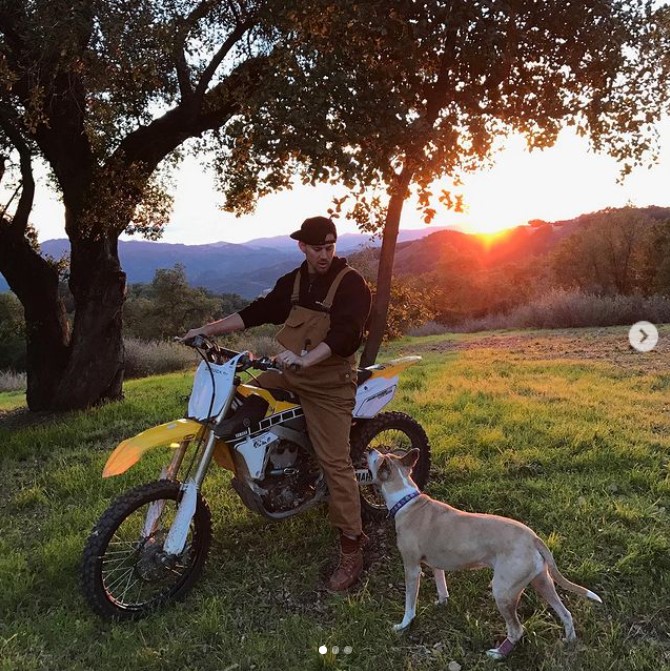 25. Miley Cyrus
Unconditional love, no matter the breed, is what it's all bout. Miley is a bonafide doggy-lover, and here's the proof.
"It breaks my heart to know Angel was sleeping on concrete in a shelter for 3 months before finally making it home. The stigma and stereotype that surrounds pit bulls tears me in two. This breed is incomparably loving. Just like humans nurture often overrides nature."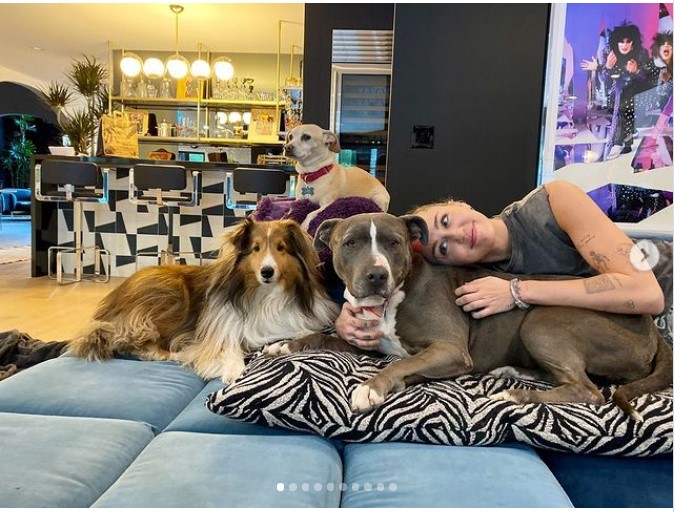 26. Hilary Swank
That's certainly one happy family. And the two on the right definitely take after mom!
"We almost forgot, because it's always #NationalDogDay over here!!
#AdoptDontShop #DogsOfInstagram #RescueIsMyFavoriteBreed"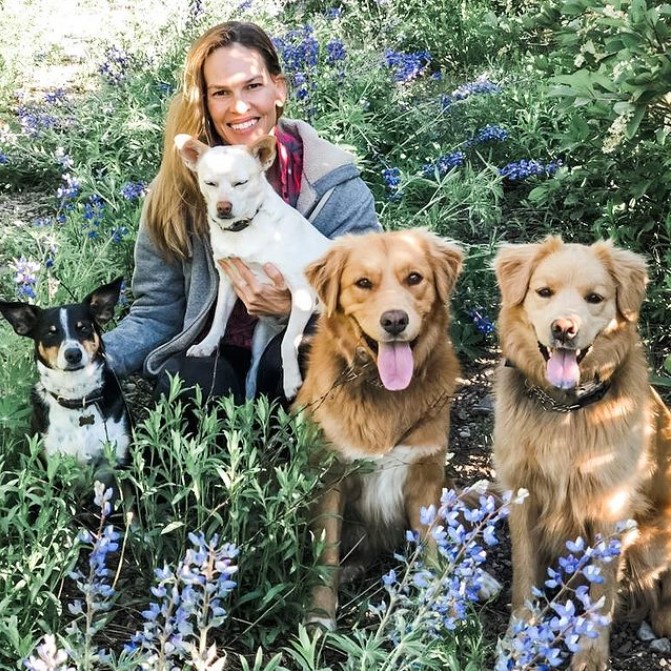 27. Jamie Foxx
Ok, I admit – he may not be the cutest looking chap. But he probably keeps all of Jamie's pesky fans at bay!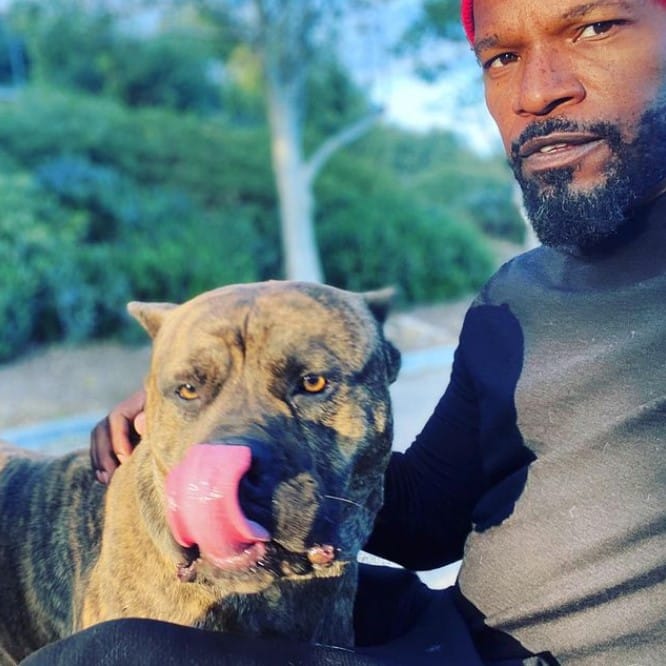 28. Kristen Bell
Awww, that wide Julia Roberts-like smile is so precious! Can we cuddle up with him, too?
"Watching one of my favorite guys with one of my favorite guys."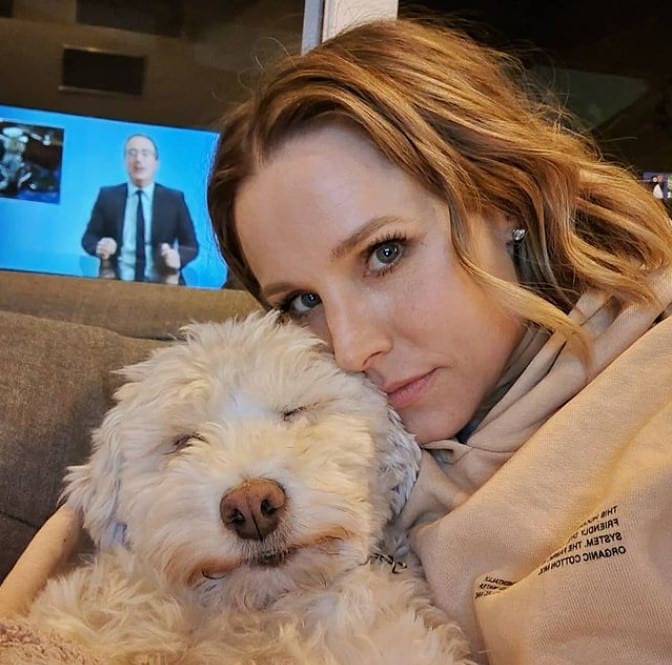 29. Lewis Hamilton
"Sunday mood." That's the kind of chill mood that F1 race car driver Lewis Hamilton gets into when he spends some quality time with his pooch.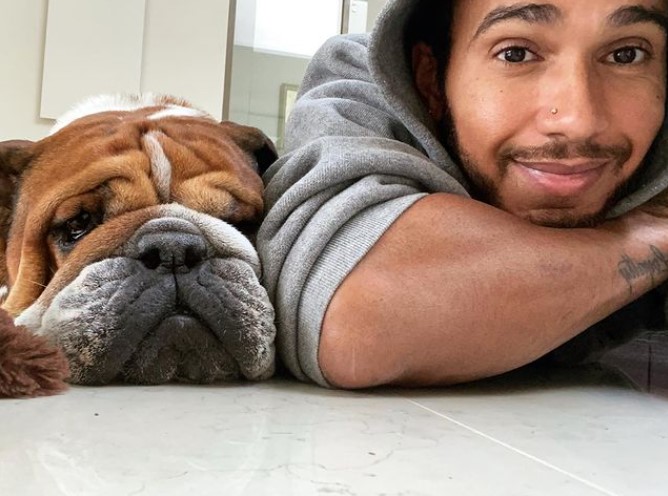 30. Dua Lipa
Yep, this photo is definitely a keeper. And so is the curled-up little puppy (and no, they don't ever outgrow your lap).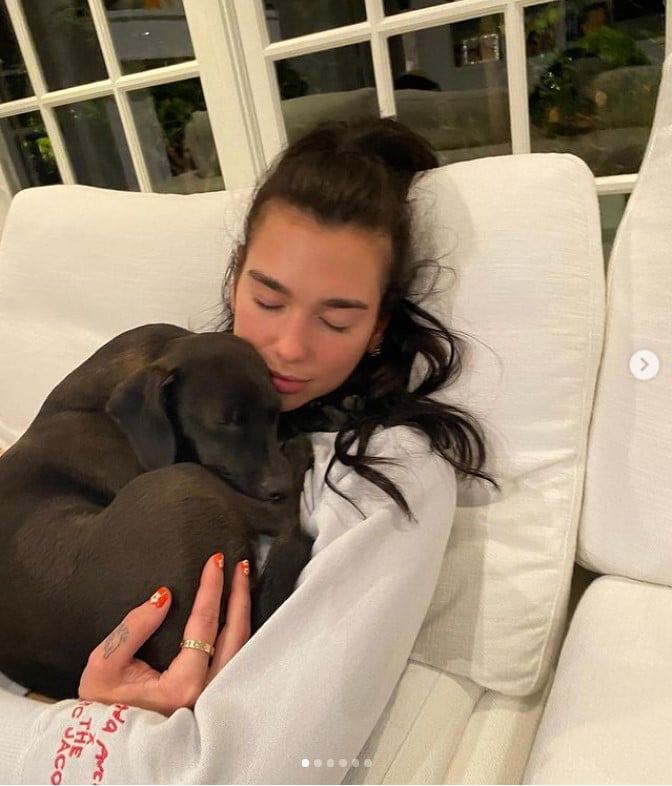 31. Lady Gaga
Lady Gaga loved her dogs so much, she offered half a million bucks in reward money when they were stolen from her a few months ago. That's how much those wet doggy kisses were worth!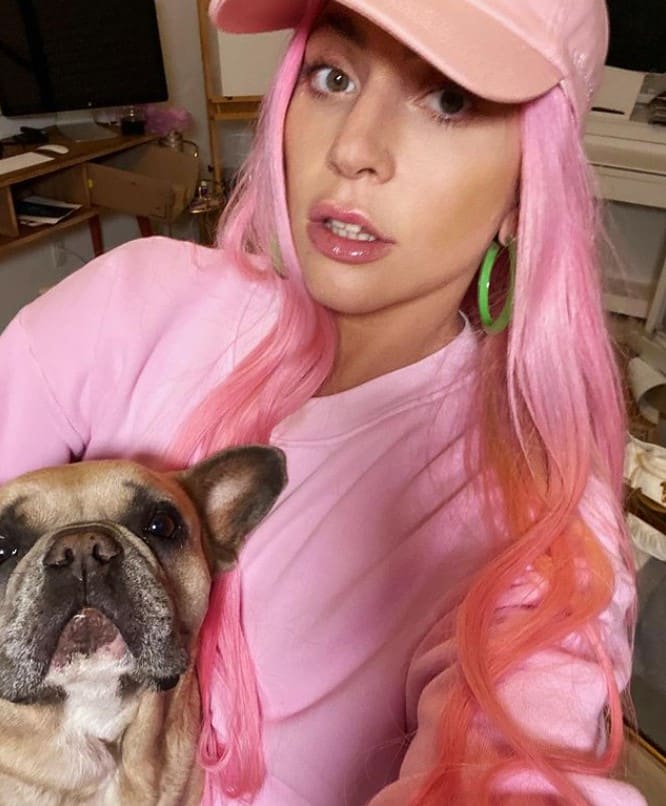 32. Jonah Hill
And this little pittie went wee wee all the way home!
"Thank you so much @loveleorescue you gave me a massive gift and I appreciate you and the work you and your foster parent volunteers do."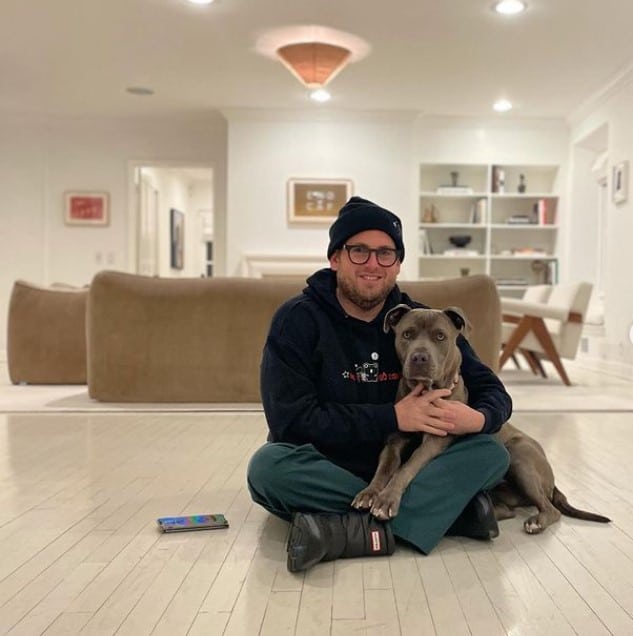 33. Moby
When she's not writing screenplays with Moby, she also likes "playing, treats, and U bc ur u."
"Me and @candicebergenbagel working on our screenplay last summer."
Awwww, she had me at candicebergenbagel!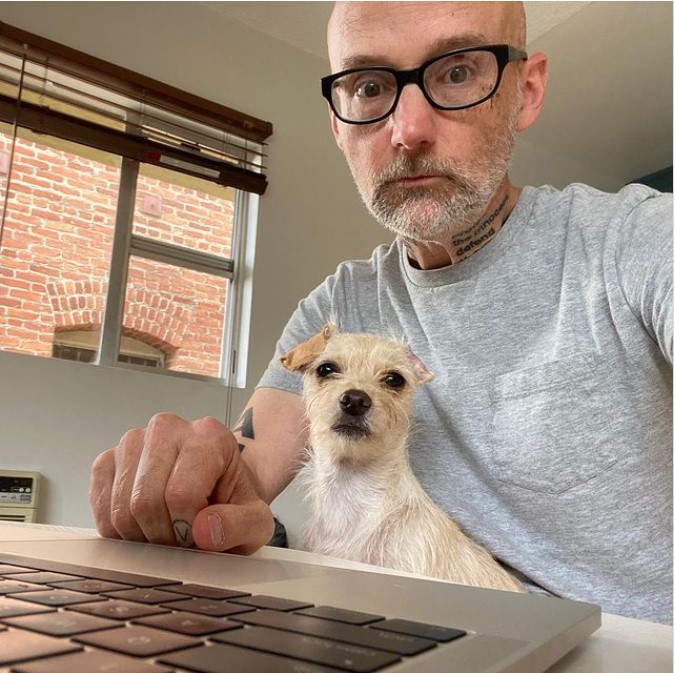 34. Jennifer Garner
It's just a dog named Birdie reading a book about dog heroes with his famous actress mom. And what's doing on in your life today that's super special?
View this post on Instagram
35. Josh Duhamel
"What should we do today pal?" Well, any cool doggo who also doubles as a sunglasses holder has already done quite a lot.