If you are head over heels in love with dogs, there is good news for you. We have found an amazing Facebook page called Dogspotting where people share pictures of cute dogs. This page is so popular and it already has 1.8 million members who are also madly in love with dogs just like us. Dogspotting is as cool and innocent as it sounds. So you gotta check it. 
Anyone posting pictures on Dogspotting has to follow just one simple rule. They should not upload pictures of dogs they know personally. And did we mention no cats pictures? Yes, no cat pictures should be posted on this page. Because it's Dogspotting. Duh! 
No matter how you are feeling, you can just visit this amazing page and see the adorable doggo pictures to feel good. But you don't have to do that because we have collected 50 cute photos of random dogs just for you (because we love you so much). 
Continue scrolling to check the pictures.
#1 Not Sure If They Saw Me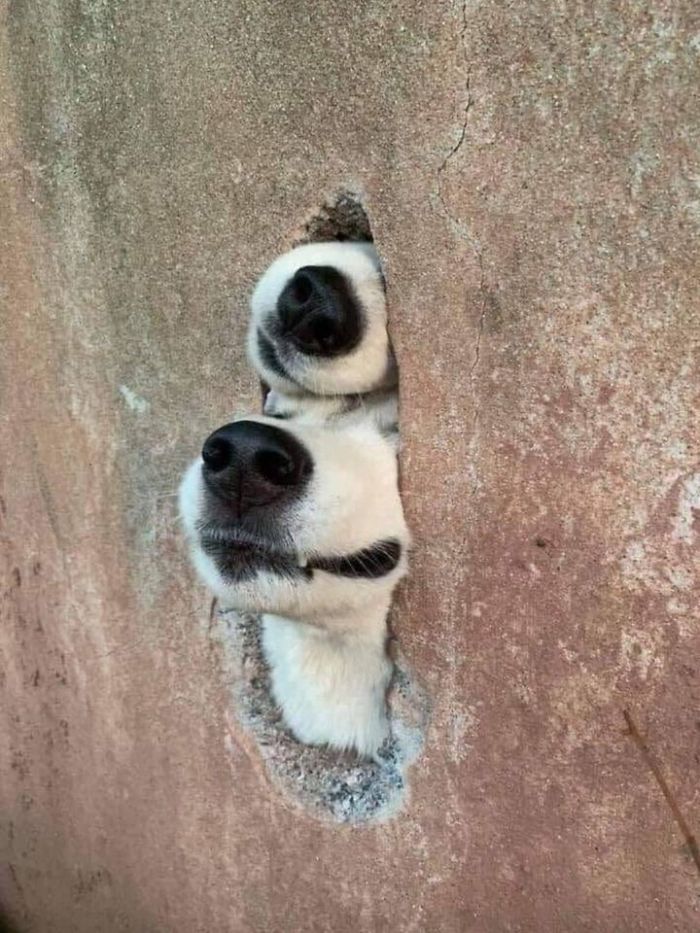 The admin of this interesting Facebook page says that "Dogspotting is a game, sport, and lifestyle of spotting random dogs you encounter." The admin further says that even you can become a dog spotter. But for this, you just have to stay away from the so-called low hanging fruit.
#2 Found A Big Boy Peeking At Us In The Train!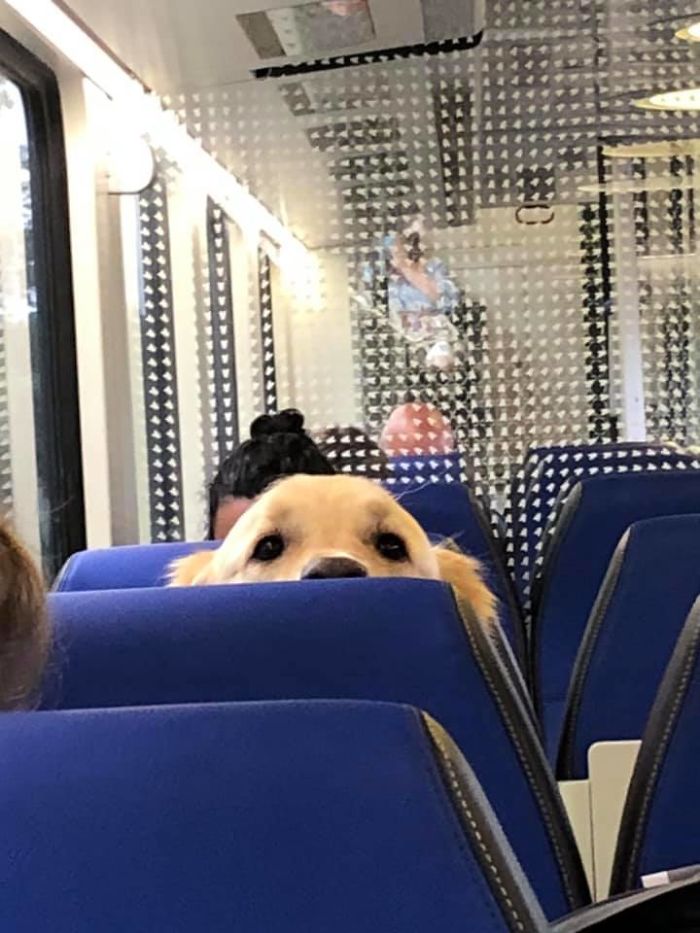 On this page, people usually post pictures and videos of random dogs. But the admin of Dogspotting has also allowed texts, descriptions, and art spots. But if you have any sensitive or emotional subject, do not post it. The admin says that "Keep in mind spotters do not have control over the dogs they spot.be respectful!" 
#3 My Sister Went To Visit Our Grandparents Today And Our Grandfather (Who Unfortunately Has Dementia) Felt Really Sad For The Dogs Who Had To Stay Outside. So He Spent The Day Entertaining Them By Showing Them Various Paintings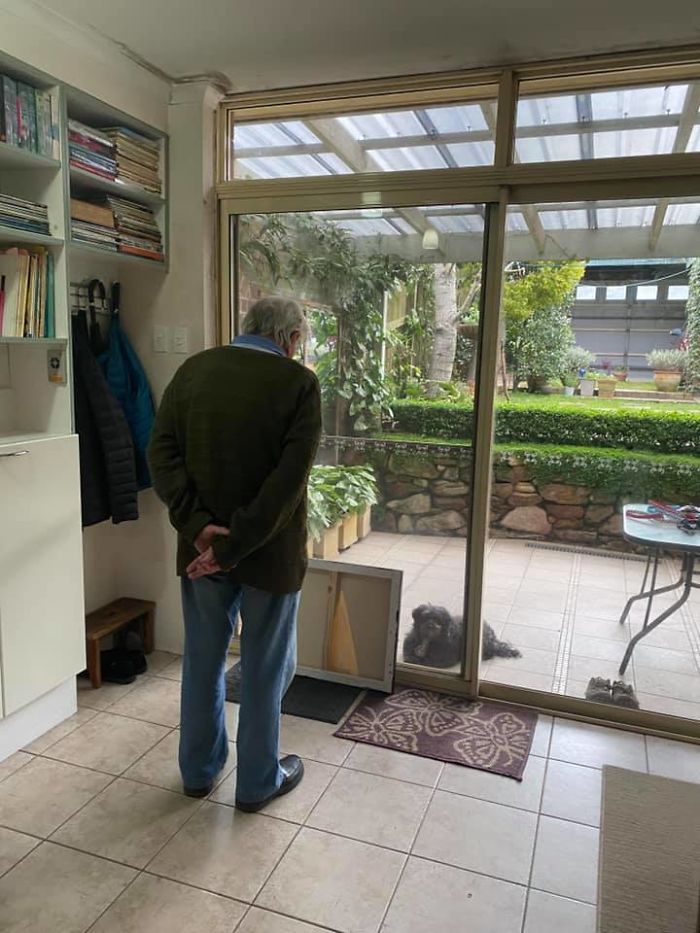 #4 Proof That There Is Gold At The End Of A Rainbow!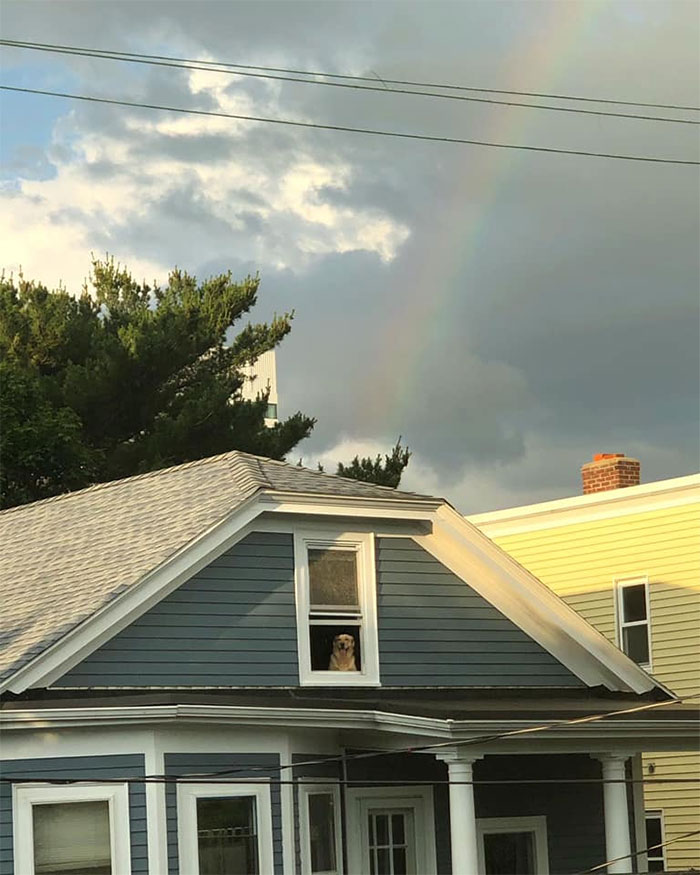 #5 His Name Is Connor And He's Precious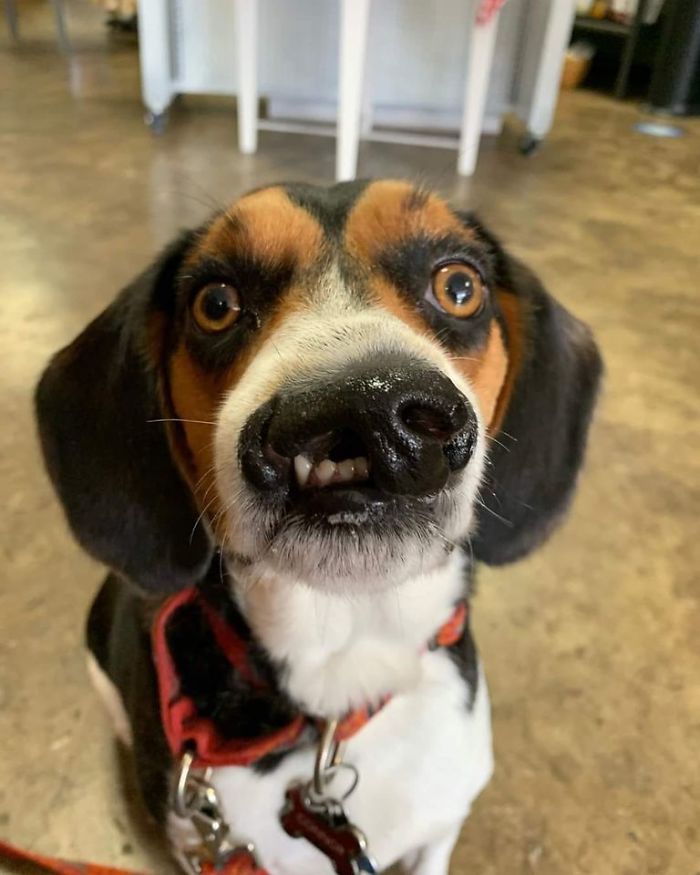 #6 I Think This Is What Is Meant By Puppy Dog Eyes
#7 I Work At Starbucks And This Happened Today In The Drive-Thru (I Got Permission To Take This Photo)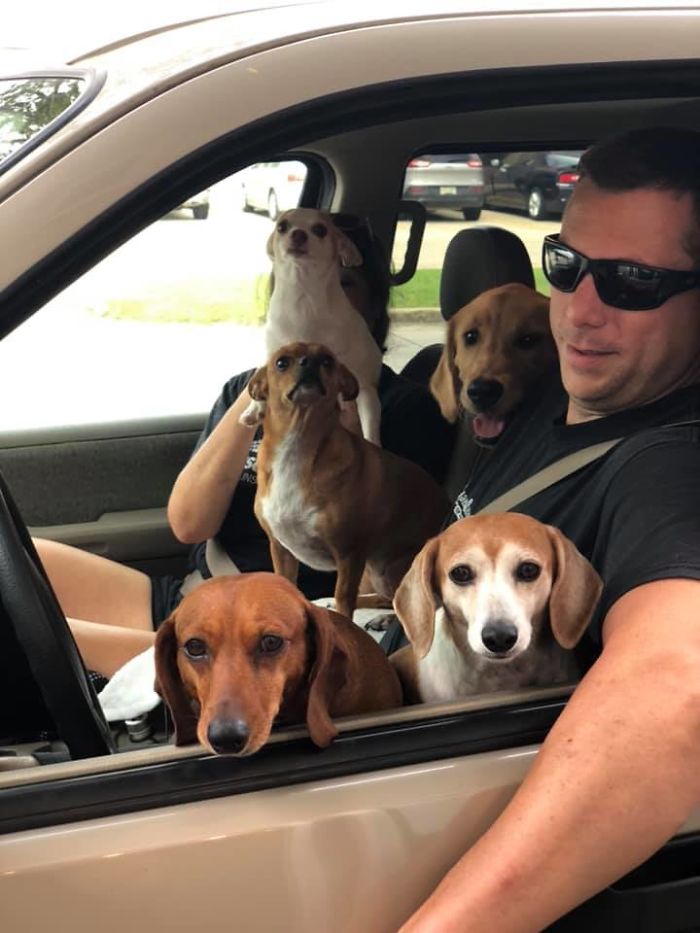 #8 A Dog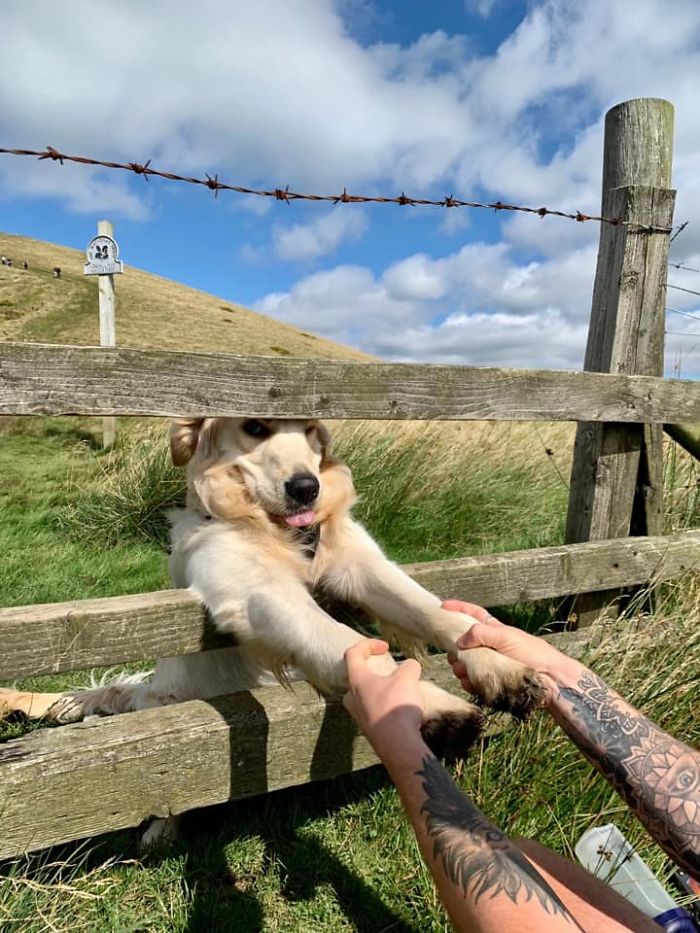 #9 I've Recently Moved House, I'll Wake Up And My Nextdoor Neighbors Dog Will Be Sat Outside My Door Waiting For Me, I'll Open The Door And She Comes And Sits On The Door Mat. Her Name Is Edith And She's My New Best Friend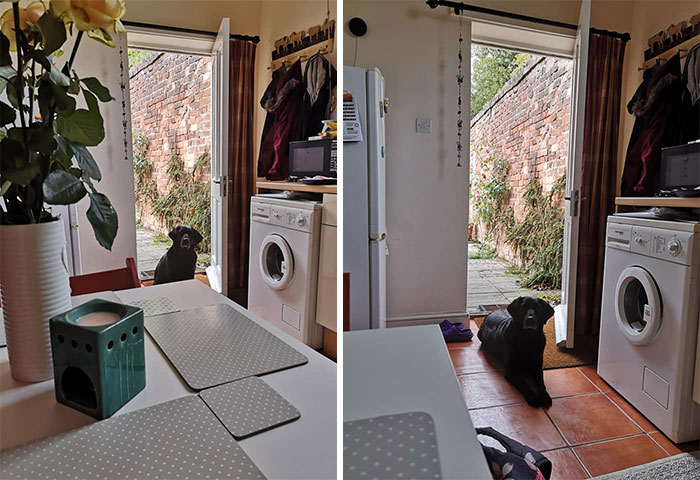 #10 Was Waiting For A Taxi In Argentina Pre-COVID When A I Heard Sniffling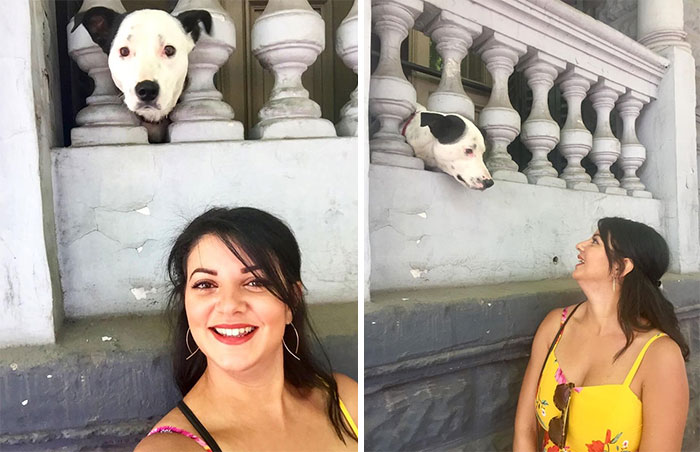 #11 Yes Hello I Would Like To Withdraw All Available Treats
#12 My Friend Moved Into A New House And Right Around The Corner Was This Guy! We Saw A Tiny Hole With A Name Above And Figured It Was A Doggy Lookout, So We Called The Name And This Wee Face Popped Up His Owners Had Made A Space In The Fence For Him To Say Hi To People Walking Past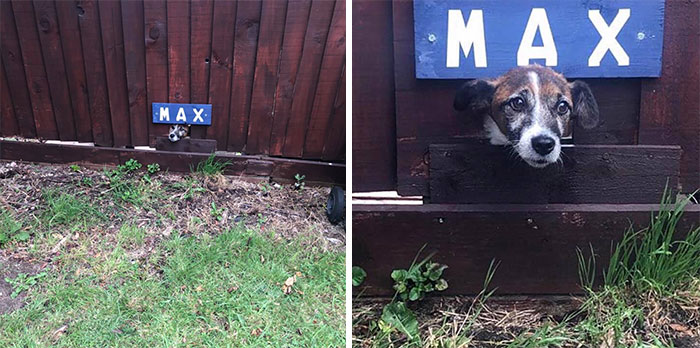 #13 A Golden Gate Of Good Boys And Girls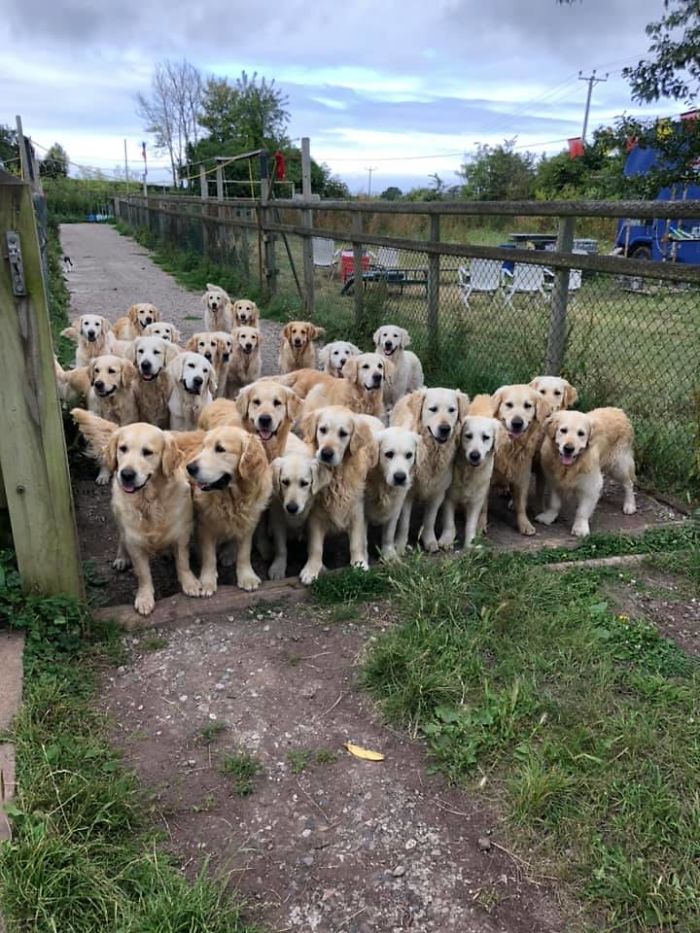 #14 I Found A Newfoundland In Newfoundland!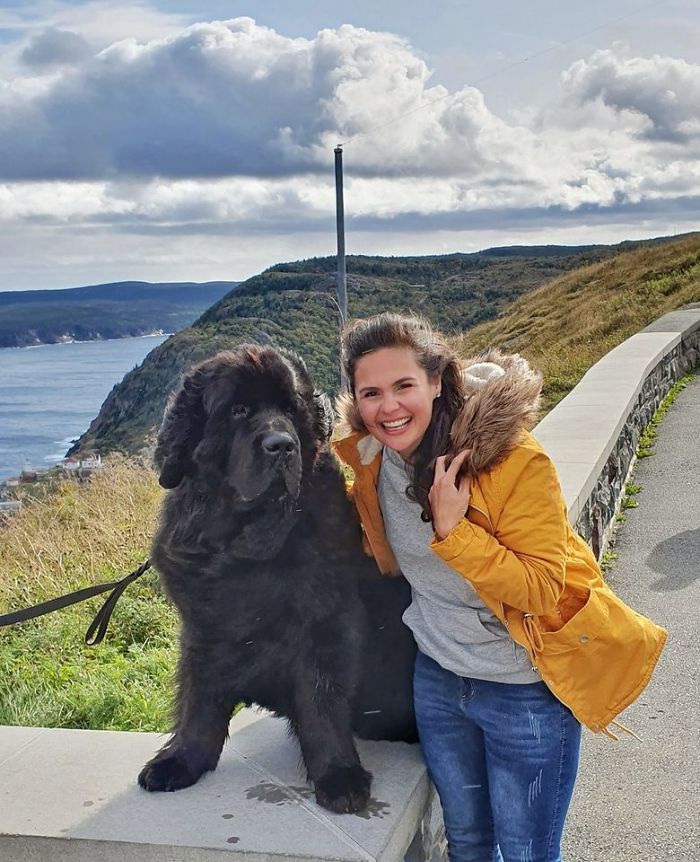 #15 Coworker Left His Baked Pawtato On My Desk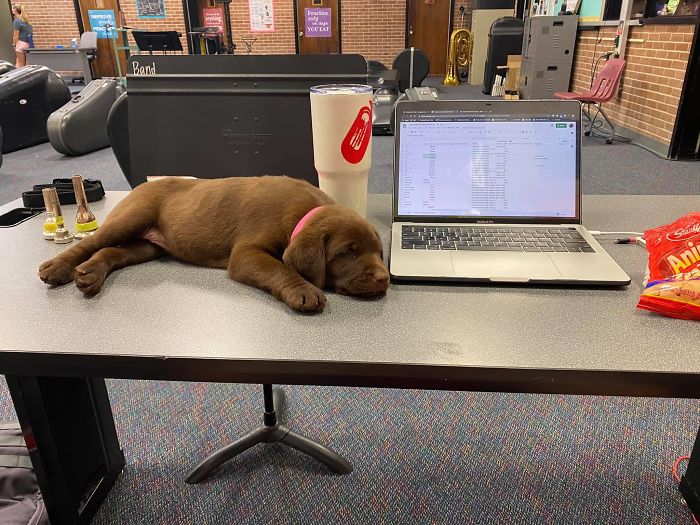 #16 I'm Housesitting For Some Family Friends And They Mention They're Dogsitting, No Details. Meet Princess, Shes Toothless, Sleeps In An Old Suitcase, And… Yes, Shes Chubby, Look We Just Met. I Can't Judge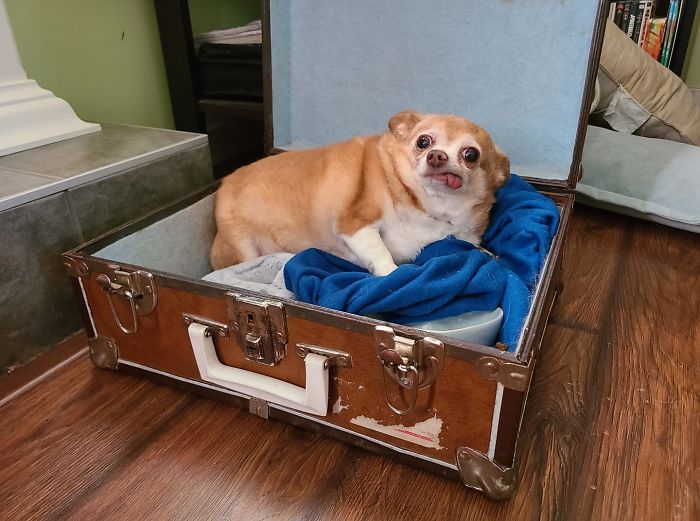 #17 "Good Morning M'am"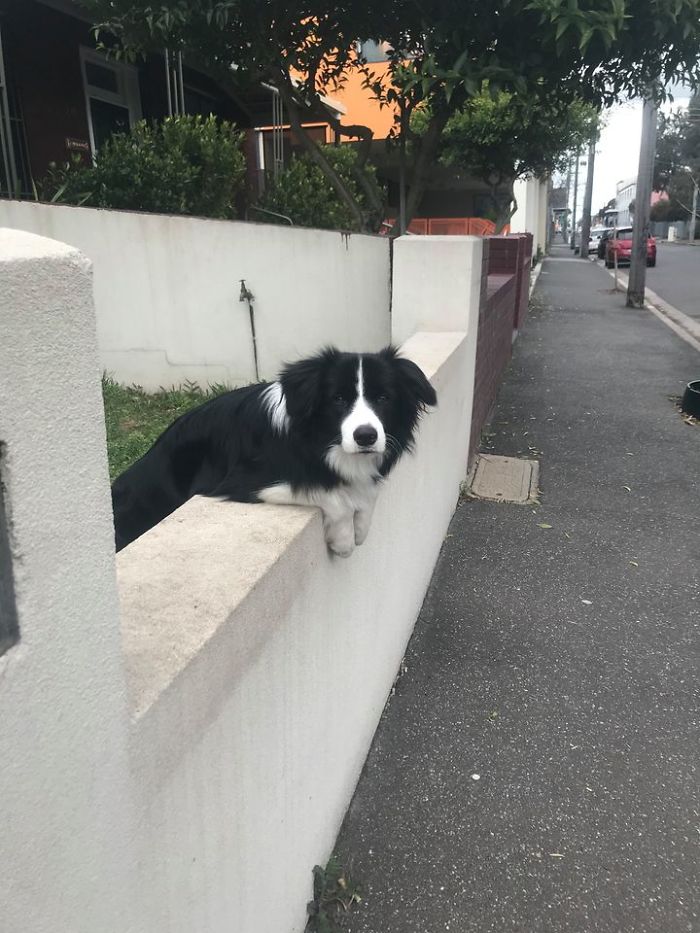 #18 Spotted This Cute Corgi In A Backpack! Her Name Is On The Backpack. She Was A Happy Girl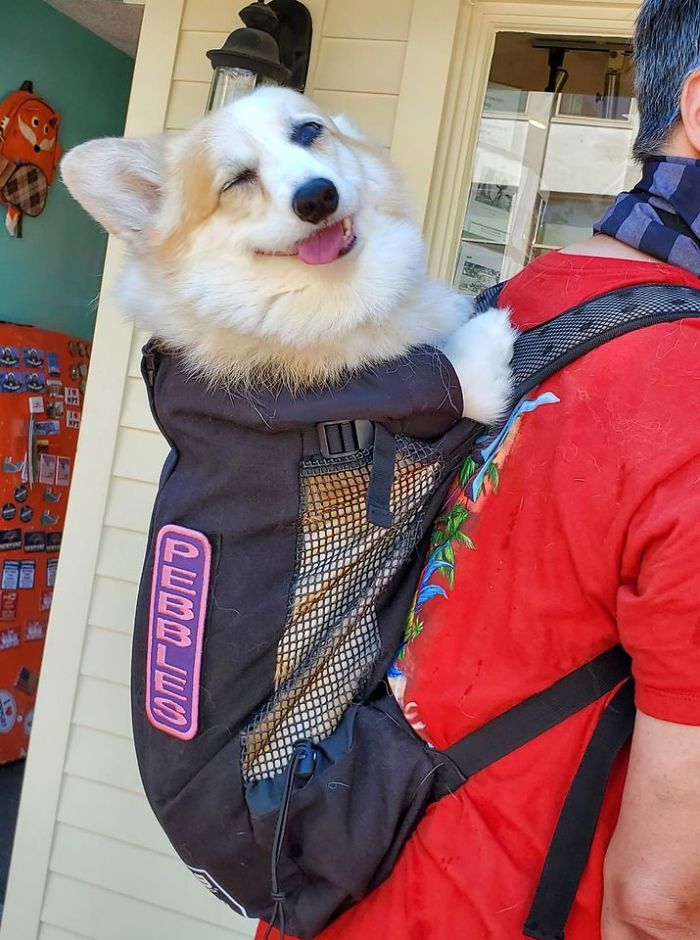 #19 Just Met Ellie Who Likes To Walk Around The City With Her Favourite Micky Mouse Toy (For All The Attention And Pats She Gets). Can Confirm It 110% Worked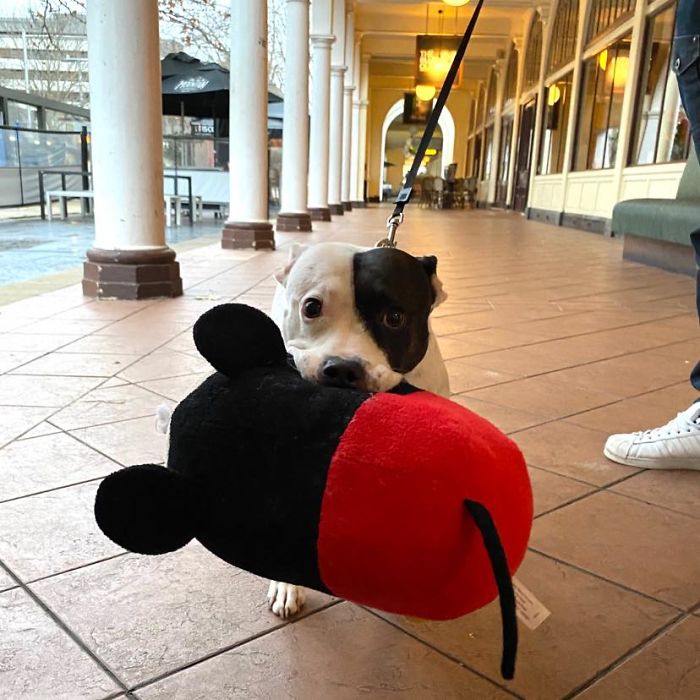 #20 Found This Good Boy Peeking Over A Wall Down By The Sea In Scotland…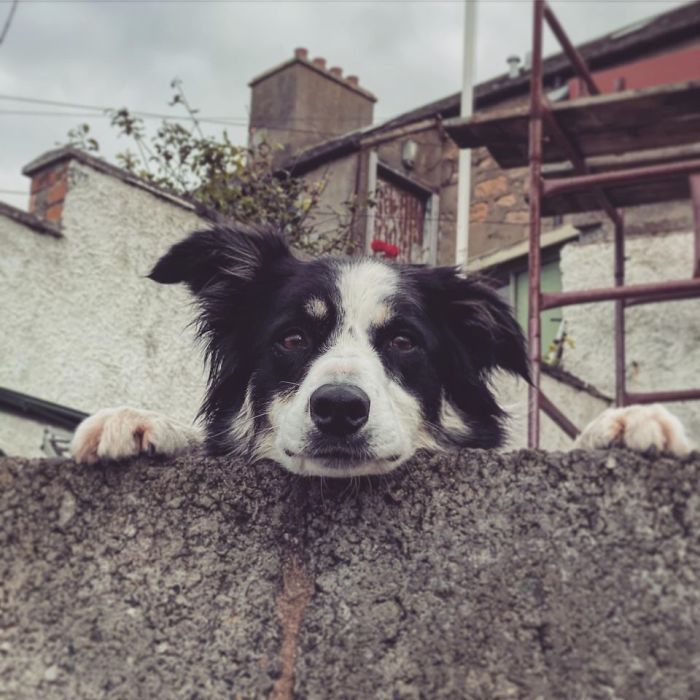 #21 Met This 14 Year Old Wolf At The Top A Mountain! His Name Is Shadow
#22 Looked Down Mid-Flight And Found That The Passenger In The Row Behind Us Was Not Practicing Social Distancing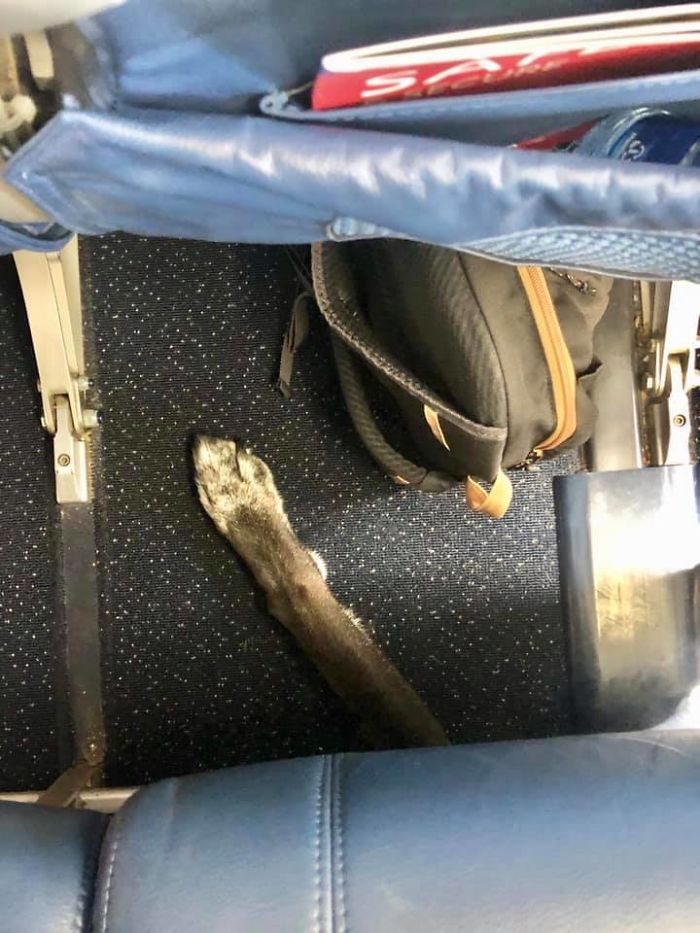 #23 Spotted This Daddy Leading His Hoard Of Puppers To The Yard For Playtime. 15/10 Would Get Smothered In Kisses By These Cute Babies Again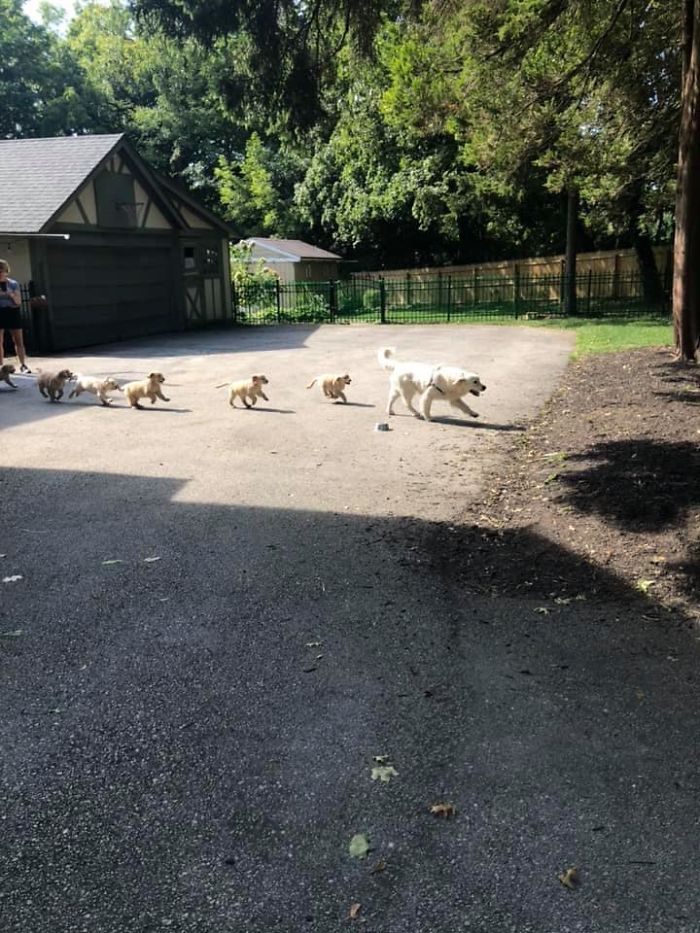 #24 Small Soft Sausage Taking A Break In South London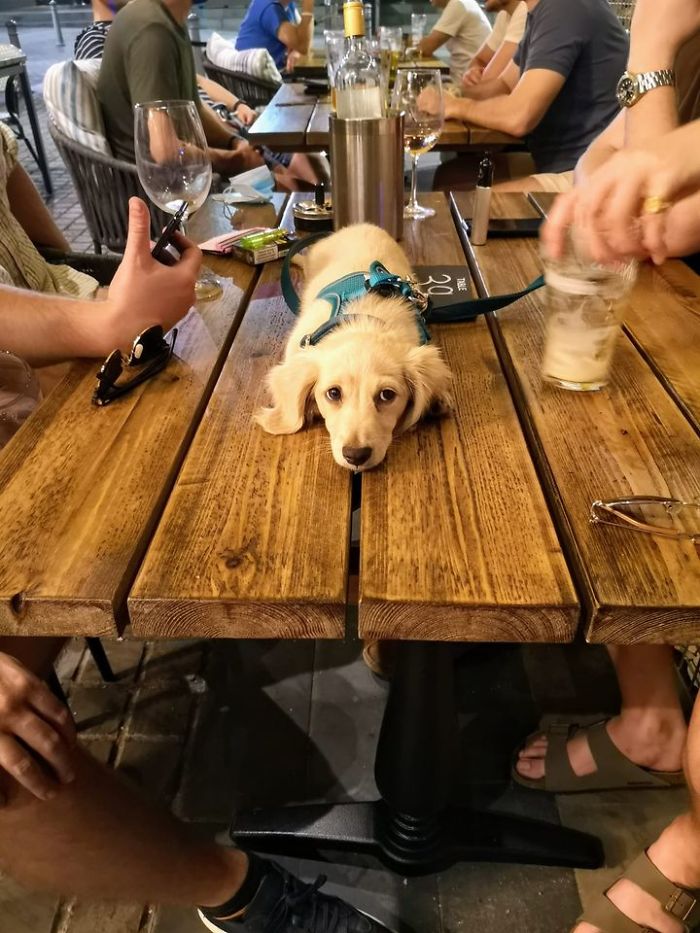 #25 Spotted This Smiling Cutie On The Bus With His Musical Owner!
#26 Three Month Old Mini Australian Shep!!!!!!! Look At That Lil Nose!!!!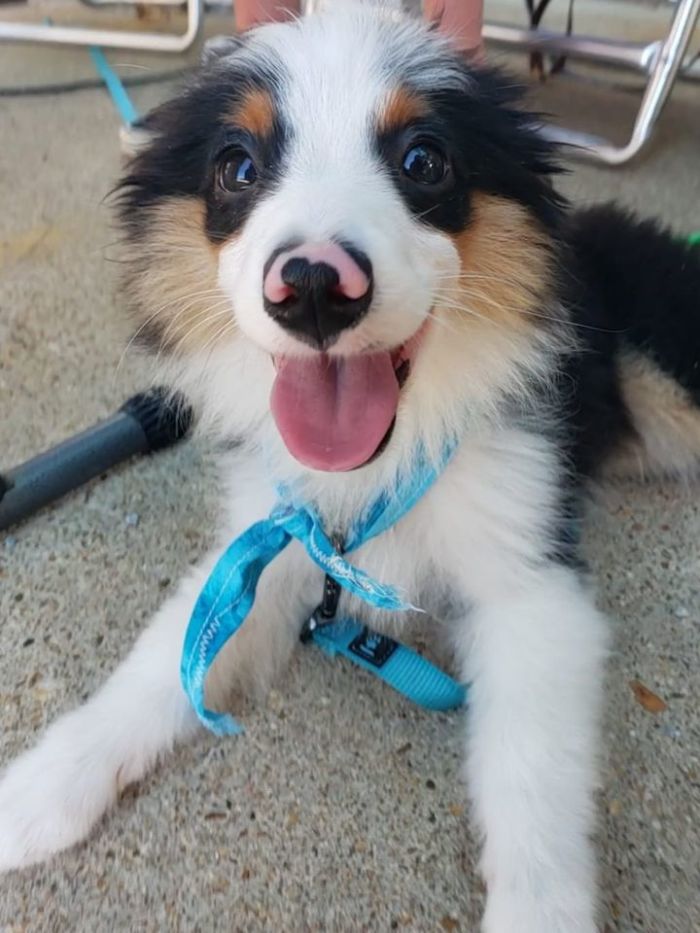 #27 This Absolutely Cute Floof Ball Came Into Work Today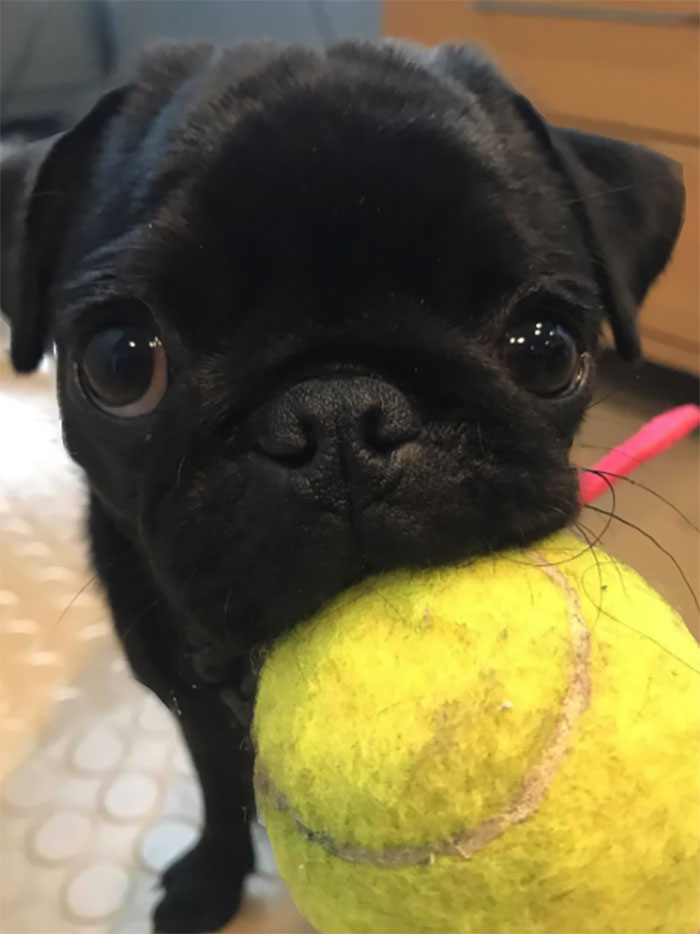 #28 'dobby' Eared Boii Having A Well Deserved Snooze On The Streets Of Rome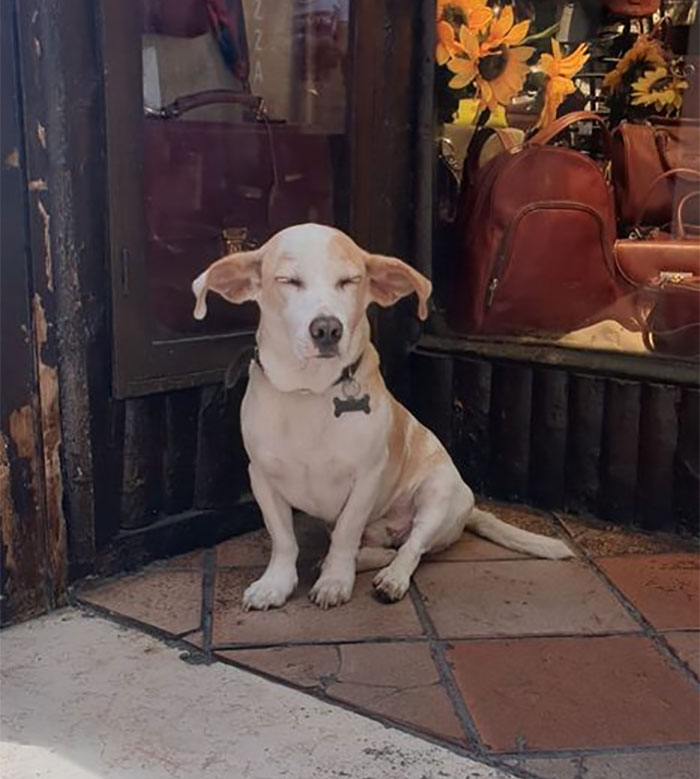 #29 Who Is She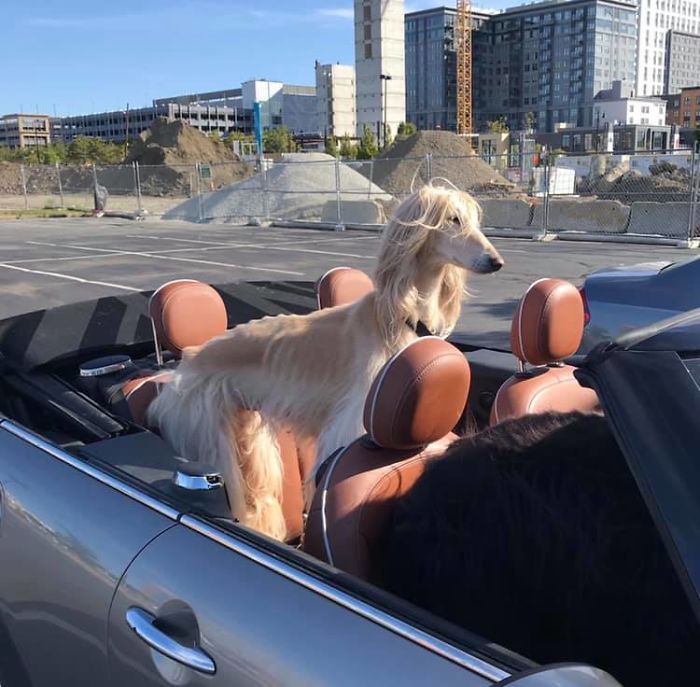 #30 Cowspotting!! Met This Handsome Fellow, Archie, In Maine. He's An English Setter And I Tried To Steal Him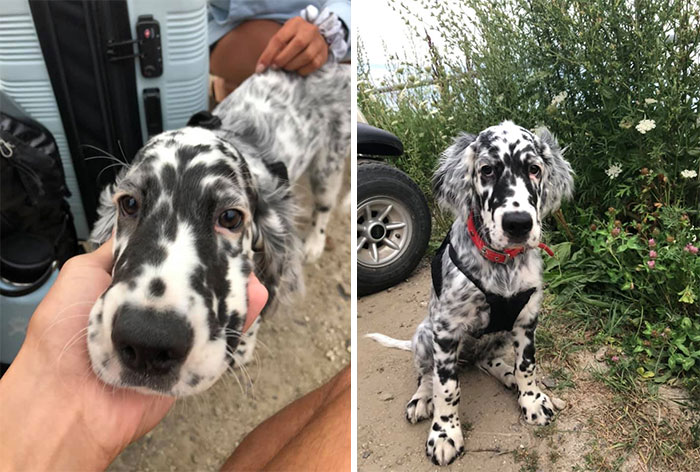 #31 Spotted Dog At Bar….owner Saved Him From Tijuana Mexico Off The Street And He Is The Happiest Dog I've Ever Seen Lol Such A Lover!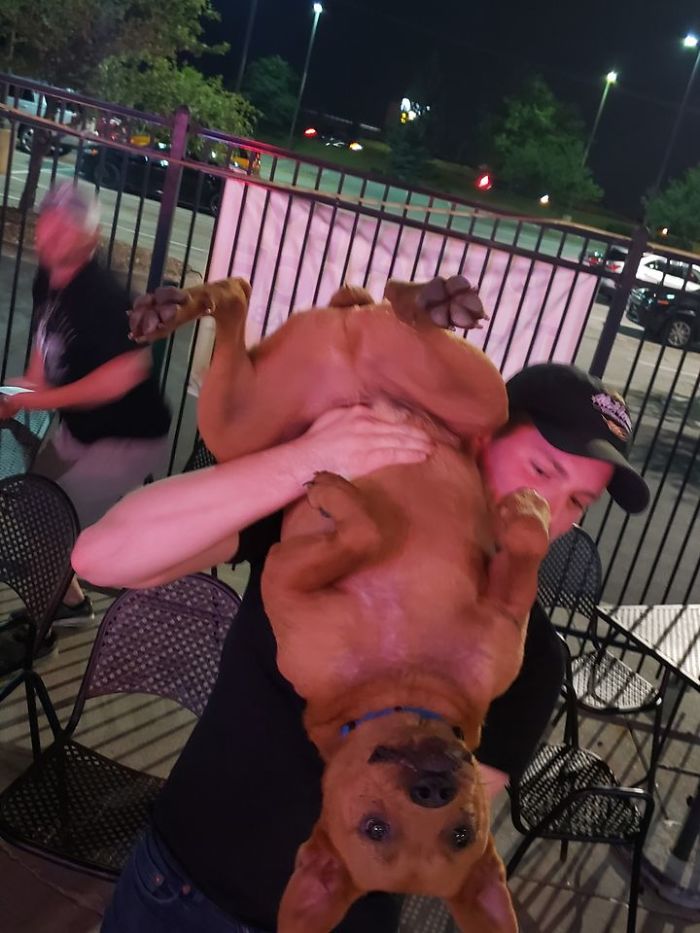 #32 Spotted Little Winnie Falling Asleep In Her Mums Hands!
#33 Just Met This Girlo In The Park – She Mlem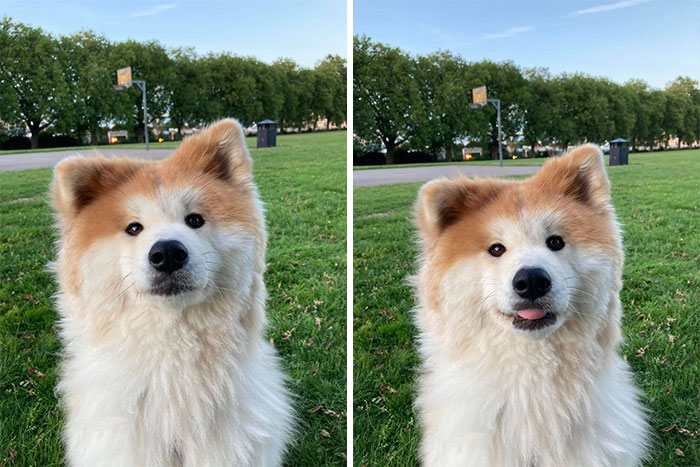 #34 Okay, So I Knew No One Would Believe Me So I Took Pictures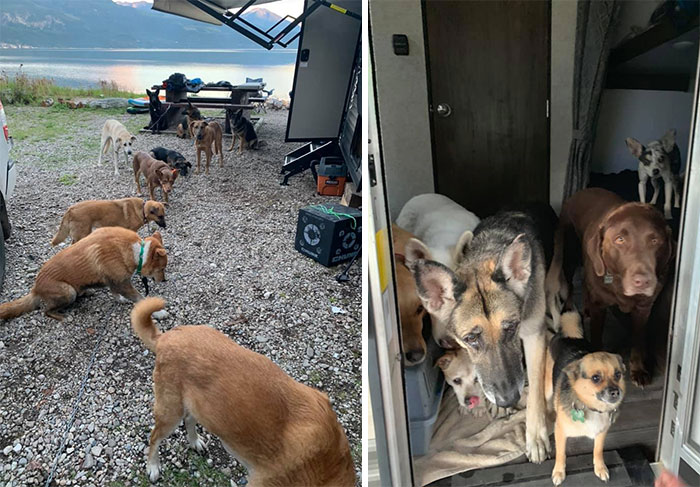 Our family was camping when people pulled up beside us with their trailer and truck. after they got situated the lady popped over and seen our 4 dogs. she said she has some dogs with her as well, we asked "oh how many dogs do you have?" said said "19" and walked away. we all thought we heard wrong. I waited a bit and went over. below is what I found. all the dogs were so happy and healthy. I didn't hear any of them bark and they went swimming every day. (imagine watching 19 dogs swim, the old and small dogs stayed on her paddleboard). best vacation.
#35 Just Met This Absolute Beaut And I'm In Love. Say Hello To Mylo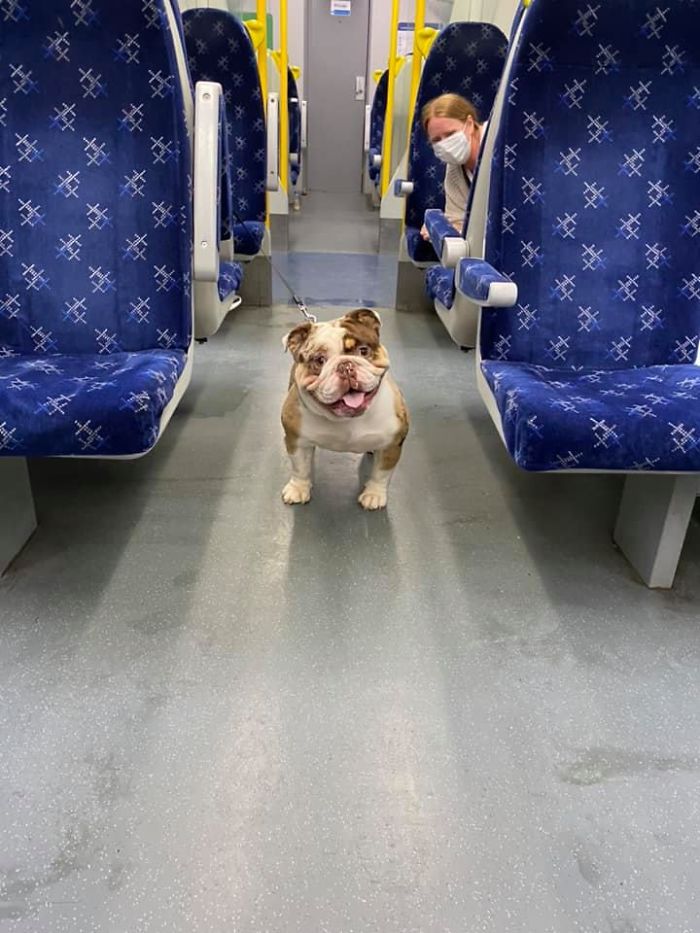 #36 Just Met Itty Bitty Phoebe Who Loves Playing With Leaves And Doing Sits Like A Good Girl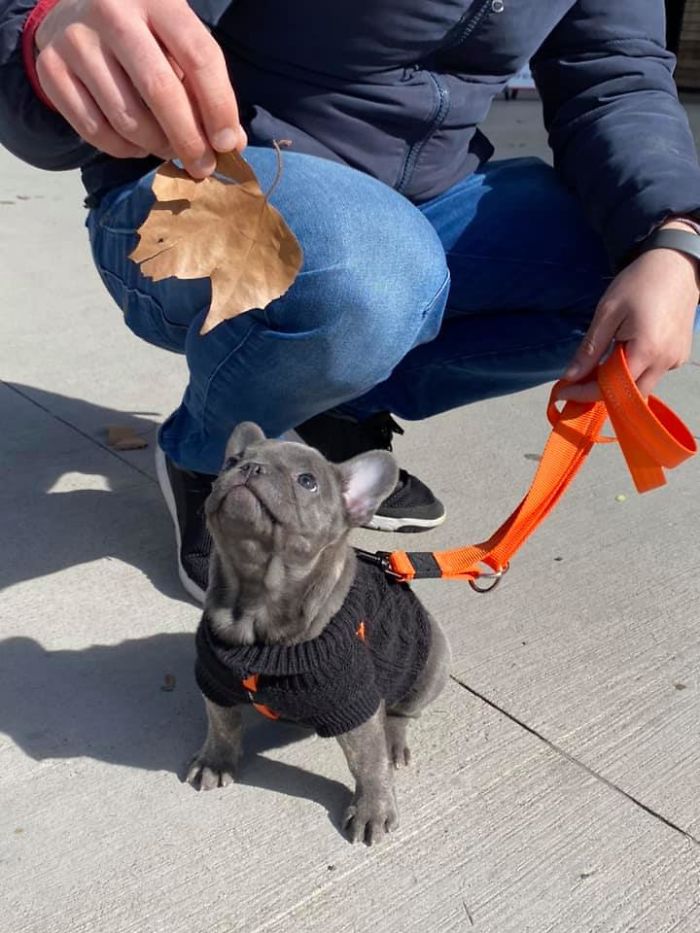 #37 My Mom's Spot – Huge Doggo With Smol Pony Friend!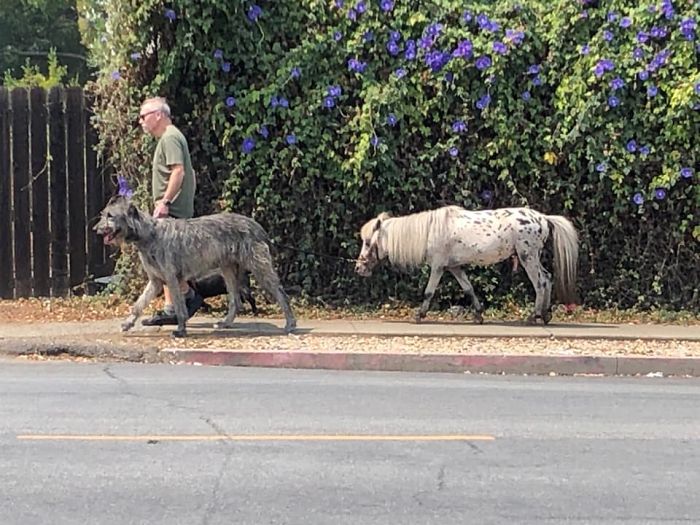 #38 My Dad Is Doing Flooring At A House And Has An Elderly Gentleman Called Bob Supervising The Works, 16 Years Young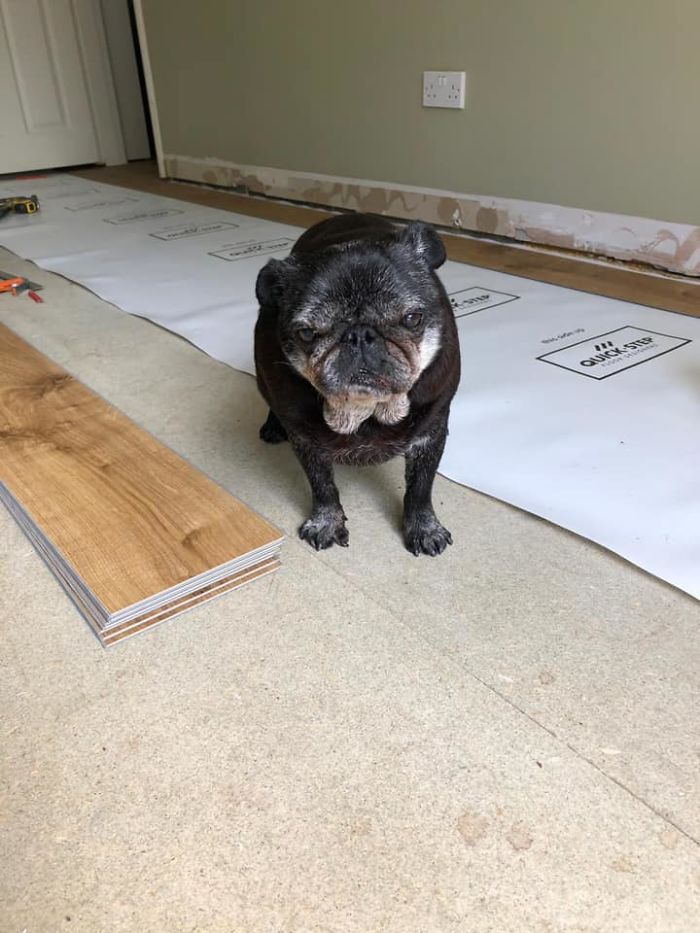 #39 Quite The Surprise To Come Home And Find The Neighbours Newfoundland Sat On The Roof! After All, The Window Probably Acts Like A Cat Flap For Him!
#40 Tried To Photograph This Dog That I Spotted And It Turned Out Pretty Well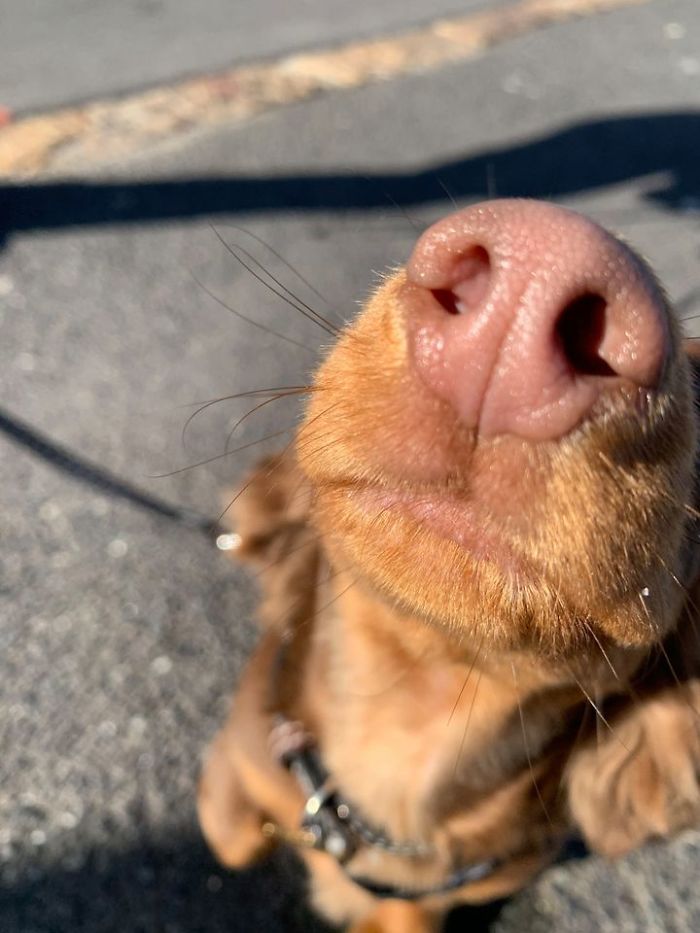 #41 This Picture Will Make Your Day So Much Happier I Promise, This Made Mine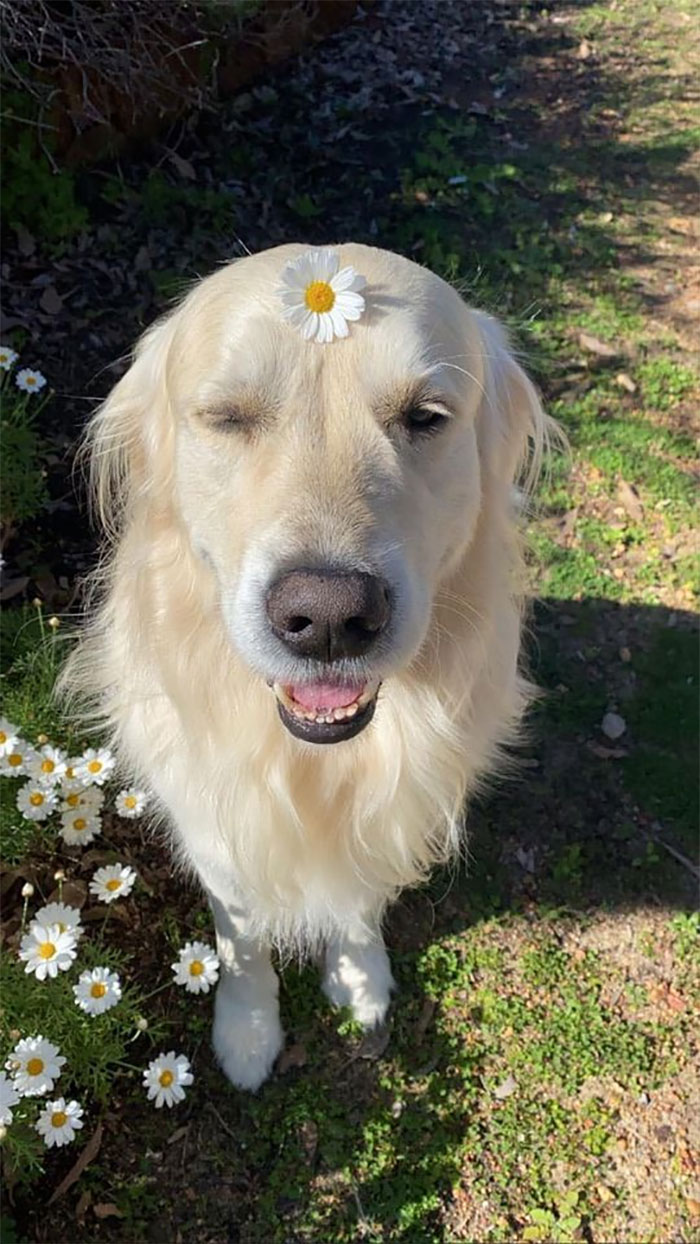 #42 My Friend Found A Momma Pup In A Parking Lot A Week Ago. Knew She Was Preggo And Decided To Help Her Out. Little Did He Know She Would Have Fifteen ( 15 ) Puppies!!! Holy Cow. Can't Wait To Cuddle These Babies!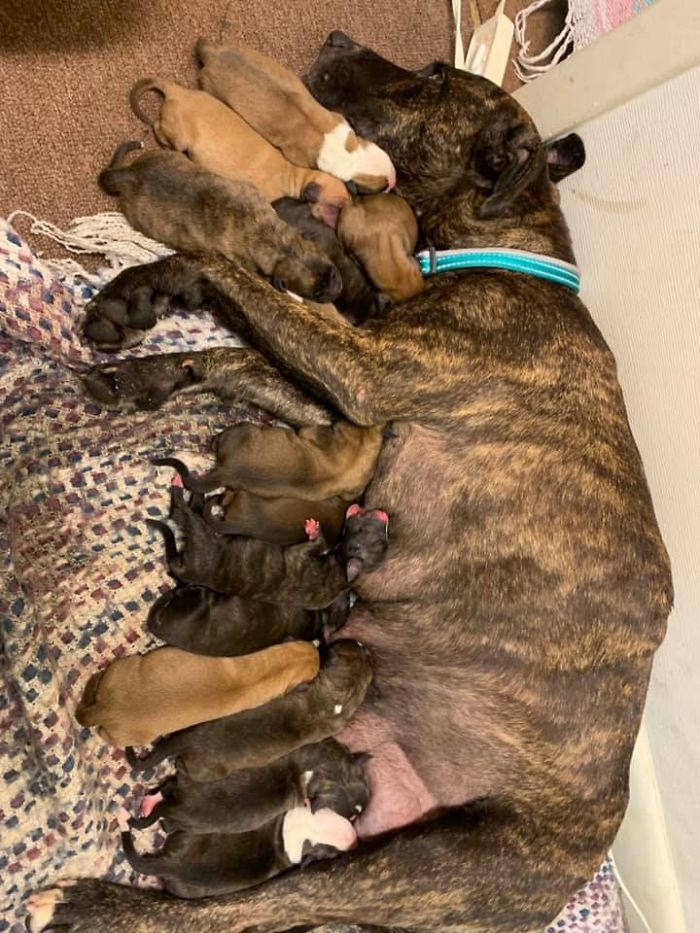 #43 Angus, 7 Months Old, Truly Flawless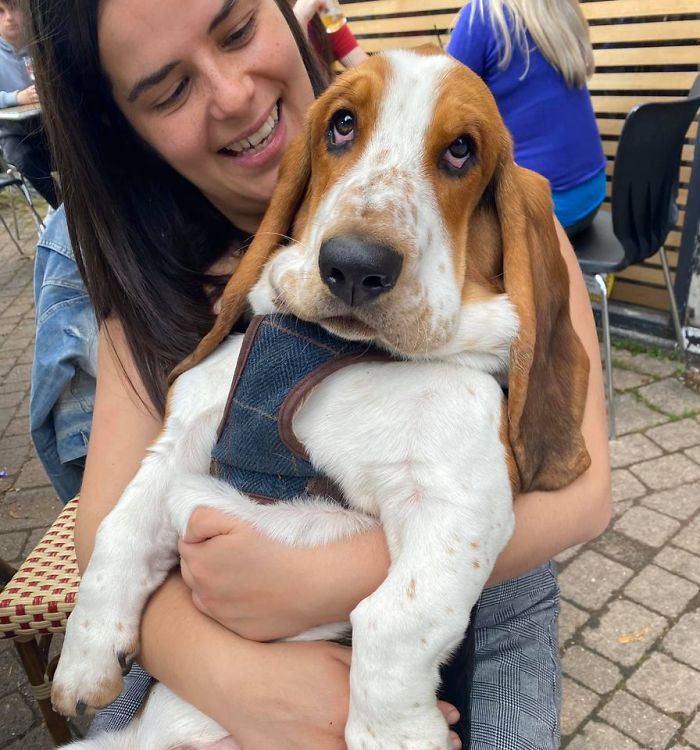 #44 Spotted This Handsome Doggy! His Name Is Jake….. Never In My Life Did I Think I'd Be Calling A Jake Handsome!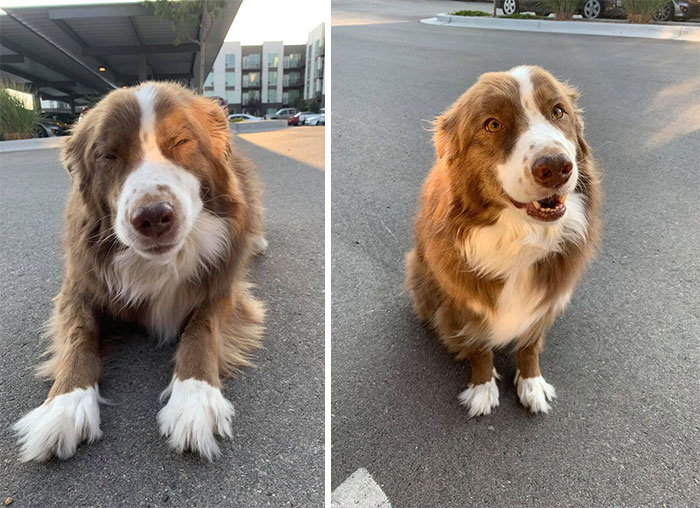 #45 This Airbnb Comes With A Miniature Woolly Mammoth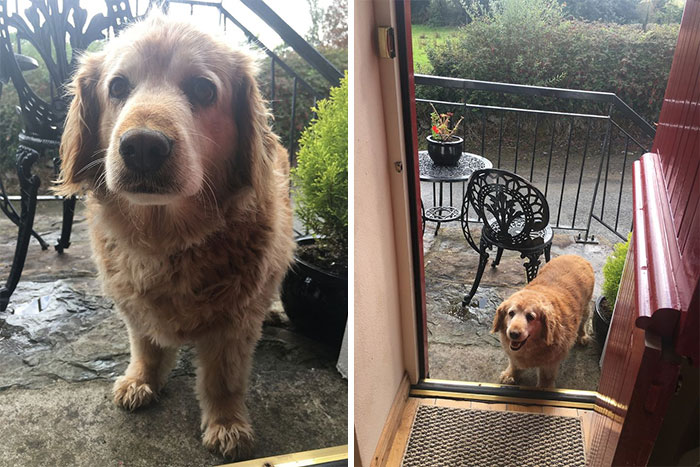 #46 Angry Boi Protect Yard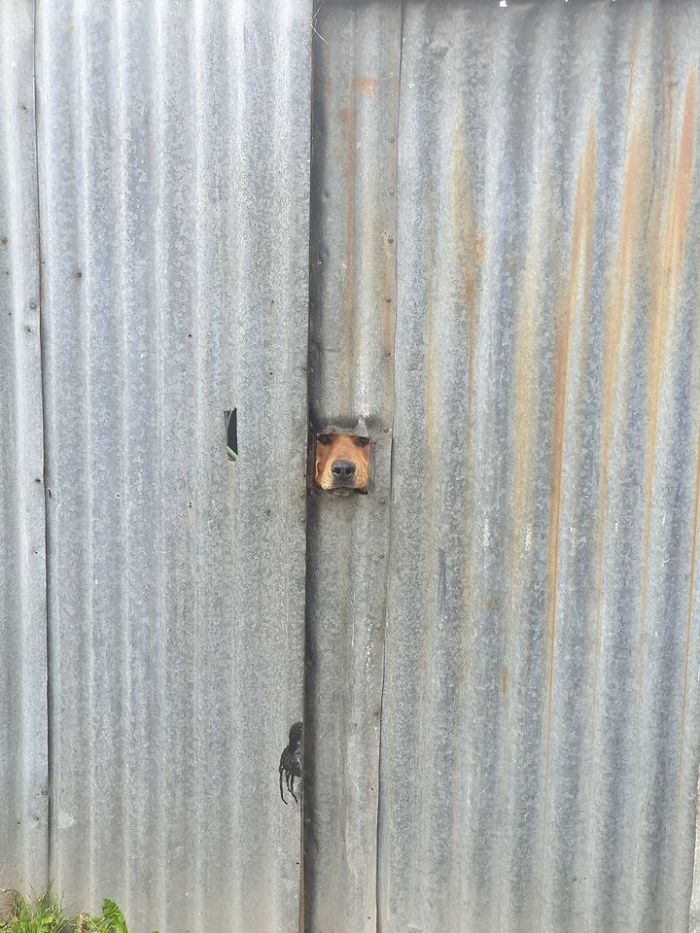 #47 Tiny Doggo Making His Superstar Debut Trevi Fountain, Rome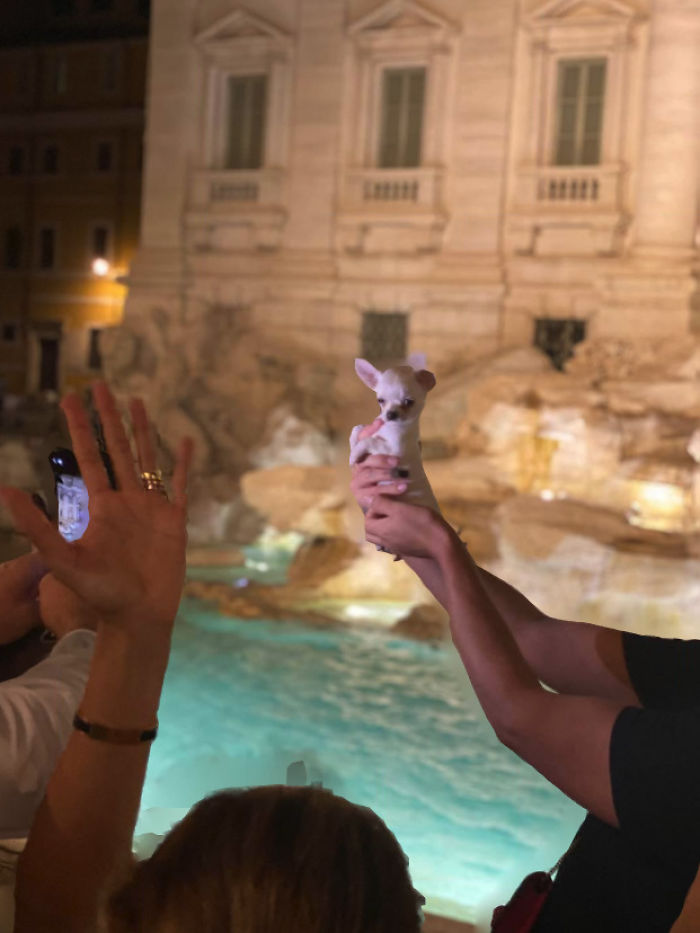 #48 Rescued Pittie Sniffing The Neighborhood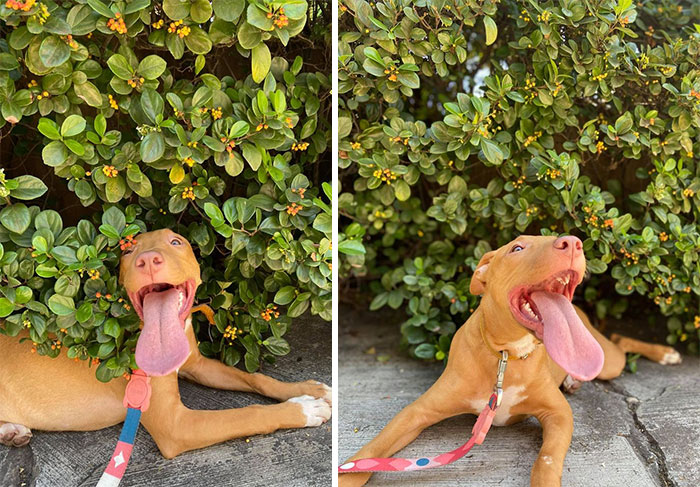 #49 Spotted Ms. Finnegan Posing On The Lake, My Cousins Just Bought The Cutest Mini Golden Doodle 10/10 Best Surfing Prodigy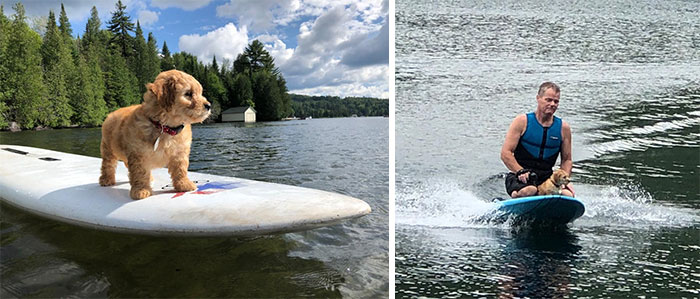 #50 I Know This Is Dog Spotting, But I Saw This Duck In Arlington, Va Today And Had To Share