50 Best Movies on Netflix to Stream
Looking to find the best films streaming on Netflix? Look no further. We've done the hard work for you, meticulously curating a collection of the most riveting, heart-stirring, and entertaining movies on the platform.
It's no secret that navigating Netflix's extensive catalog can be daunting. With so many options, where do you even start? That's where we come in. We've eliminated the aimless scrolling and guesswork, bringing you a regularly updated guide to the top films you should be queuing up.
Dive into our list of the best movies on Netflix, and prepare for hours of cinematic delight. Happy streaming!
1. Bullet Train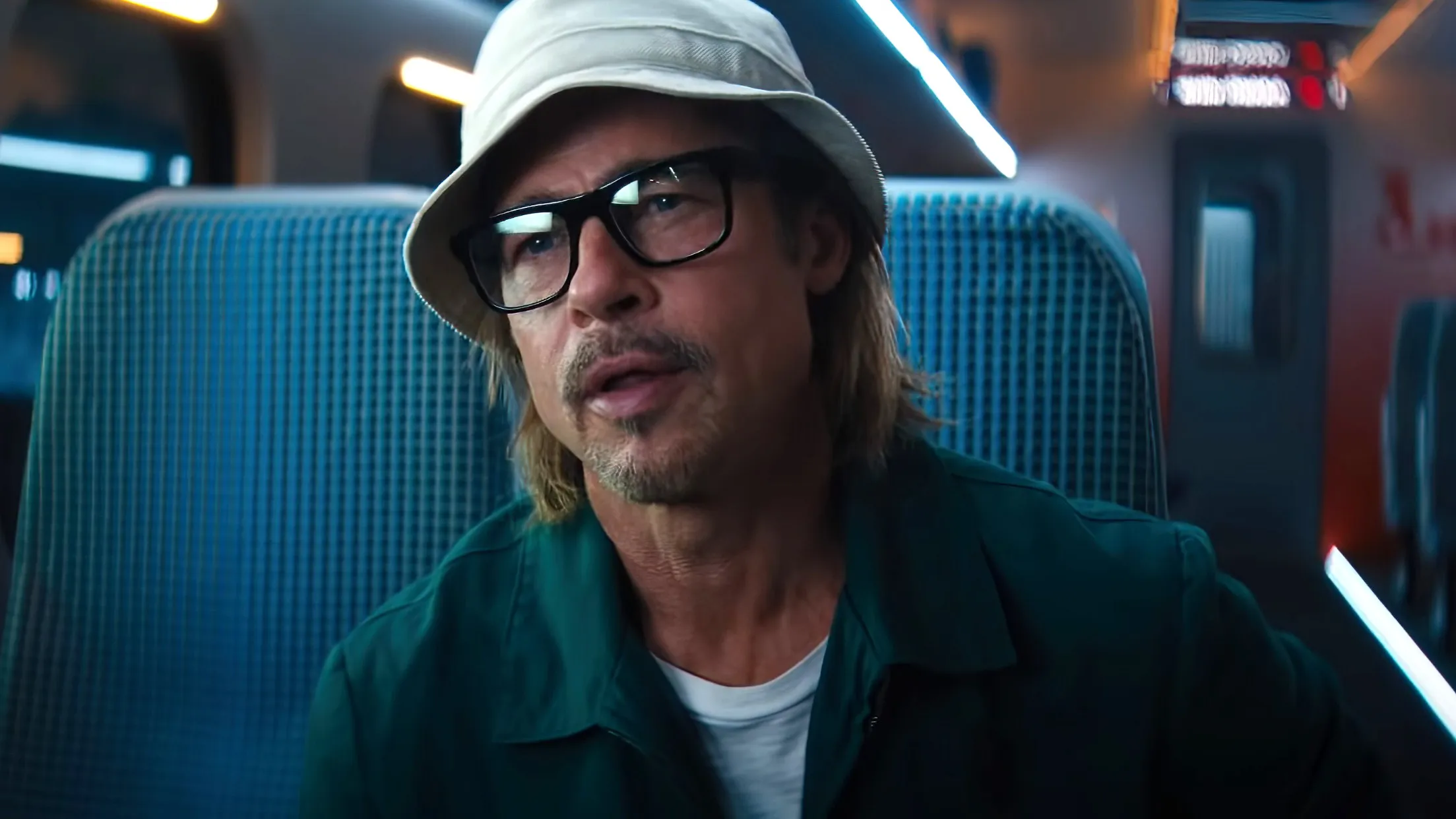 Brad Pitt goes full comedy in "Bullet Train," a captivating film that employs his cinematic persona and comedic wit. Directed by David Leitch, a former stuntman, the film features Pitt as an assassin undergoing a mental breakdown and is assigned a mission to retrieve a briefcase on a bullet train in Japan. However, he finds himself over his head as the train is filled with assassins.
2. Call Me by Your Name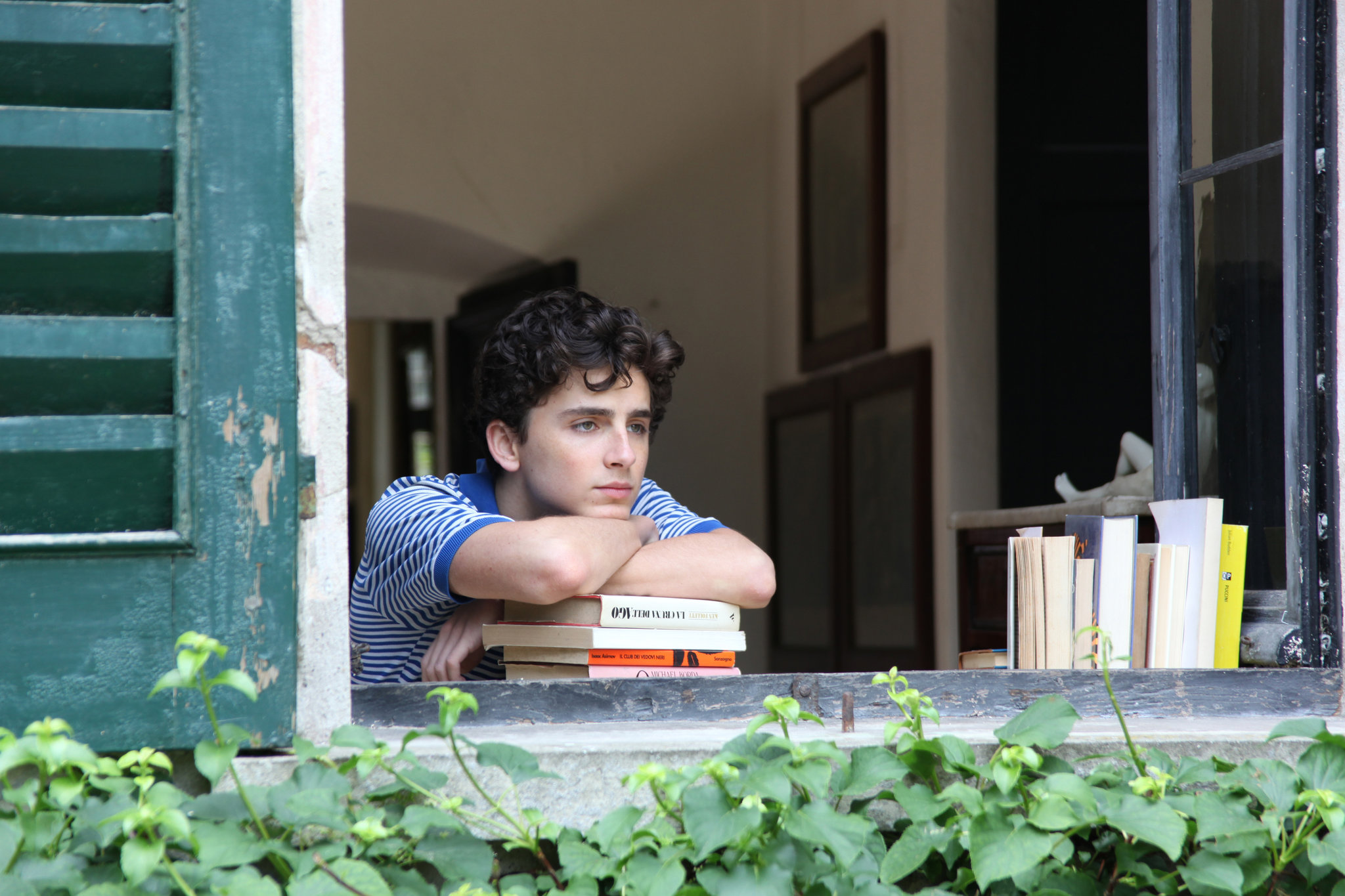 "Call Me by Your Name," a deeply moving love story that put Timothee Chalamet on the stardom map. Directed by Luca Guadagnino, the film exudes a sense of love, lust, and possibility. It transports viewers to 1983 Italy, where a romantic relationship develops between a 17-year-old boy and a 24-year-old grad student.
3. Heat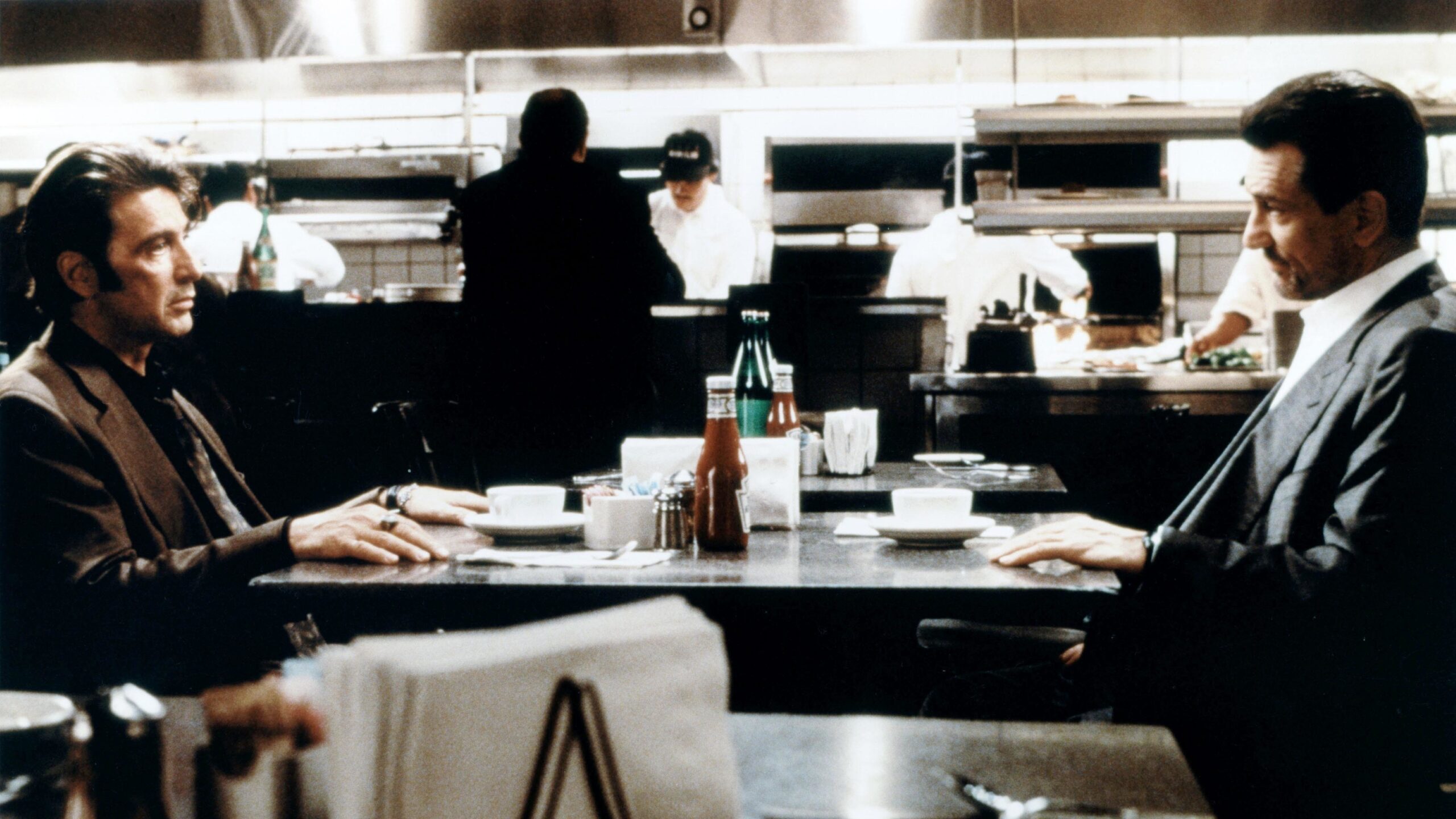 Directed by Michael Mann, "Heat" is one of the best crime films ever made, inspiring a generation of filmmakers. Set in Los Angeles, the film narrates a cat-and-mouse game between an LAPD detective (Al Pacino) and a professional criminal (Robert De Niro), offering one of the most iconic shootouts ever seen on screen.
4. This Is the End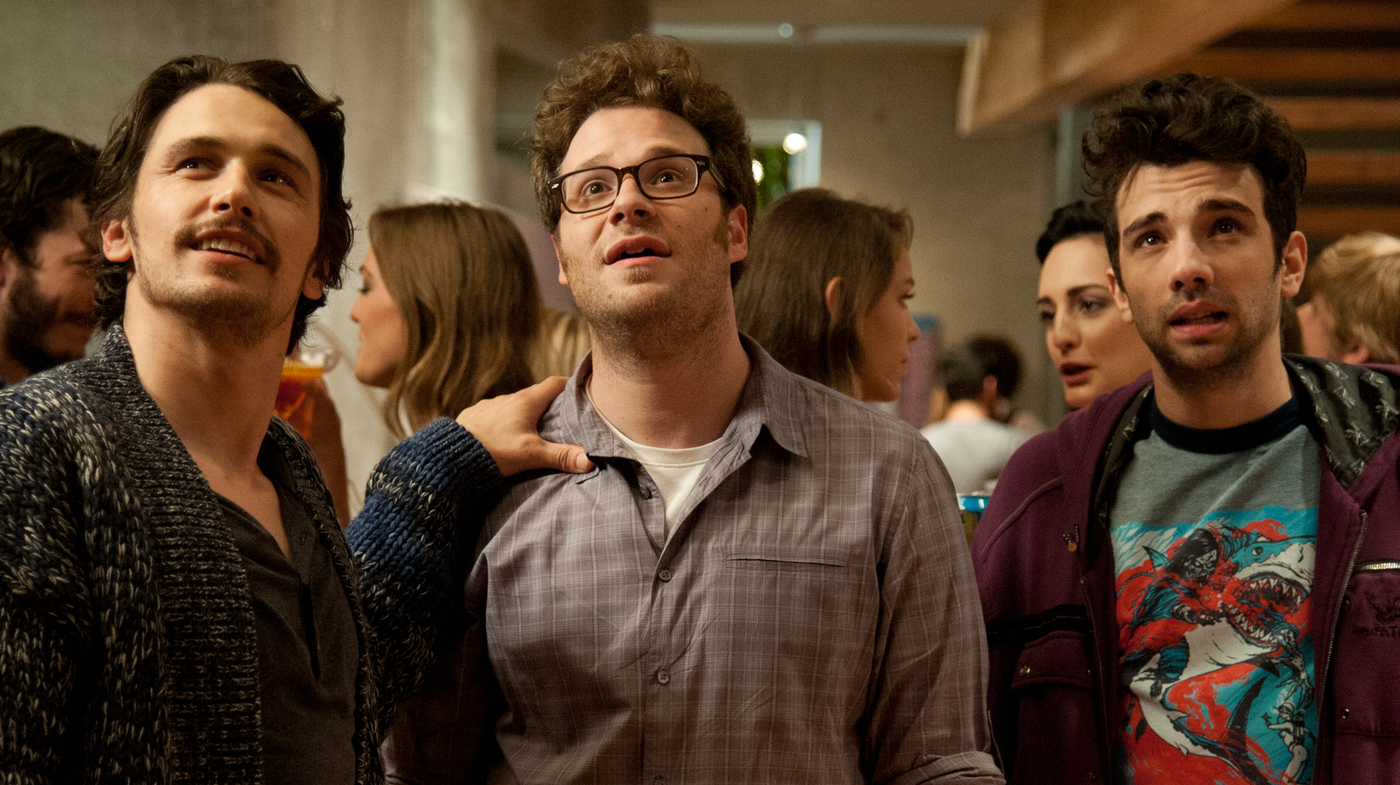 "This Is the End" is an apocalyptic comedy in Los Angeles. As the world ends, Seth Rogen and Jay Baruchel are trapped in James Franco's house alongside other actors, all playing versions of themselves. The film humorously explores their strained friendships under extreme circumstances.
5. Easy A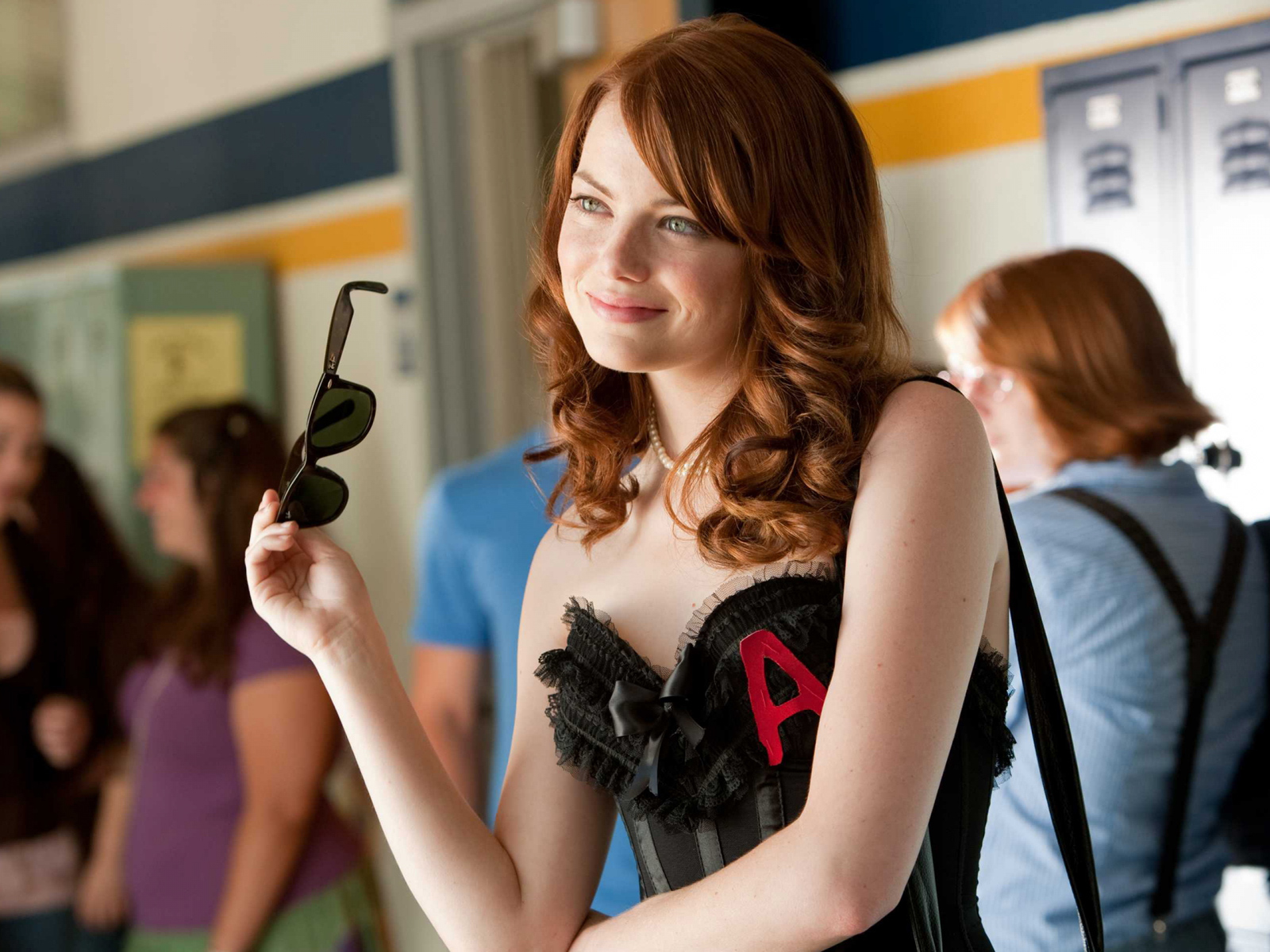 In "Easy A," Emma Stone plays a high school student who gains a reputation for pretending to have sexual encounters with boys at her school. The film creatively uses "The Scarlet Letter" to support this humorous and sharp teen tale.
6. Glass Onion: A Knives Out Mystery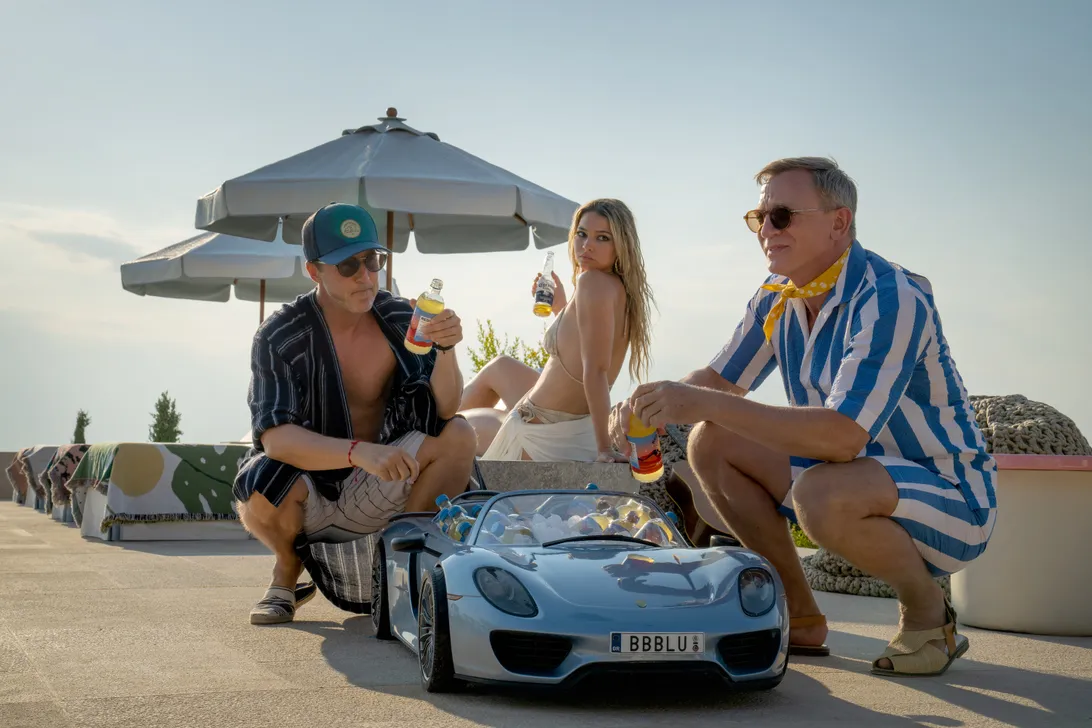 If you enjoy fun and comedy, "Glass Onion: A Knives Out Mystery" is a must-watch. This sequel to "Knives Out," written and directed by Rian Johnson, presents a brand-new mystery with Daniel Craig's Benoit Blanc as the only returning character from the original film. With a group of friends gathered for an elaborate murder mystery game, what could go wrong?
7. Guillermo del Toro's Pinocchio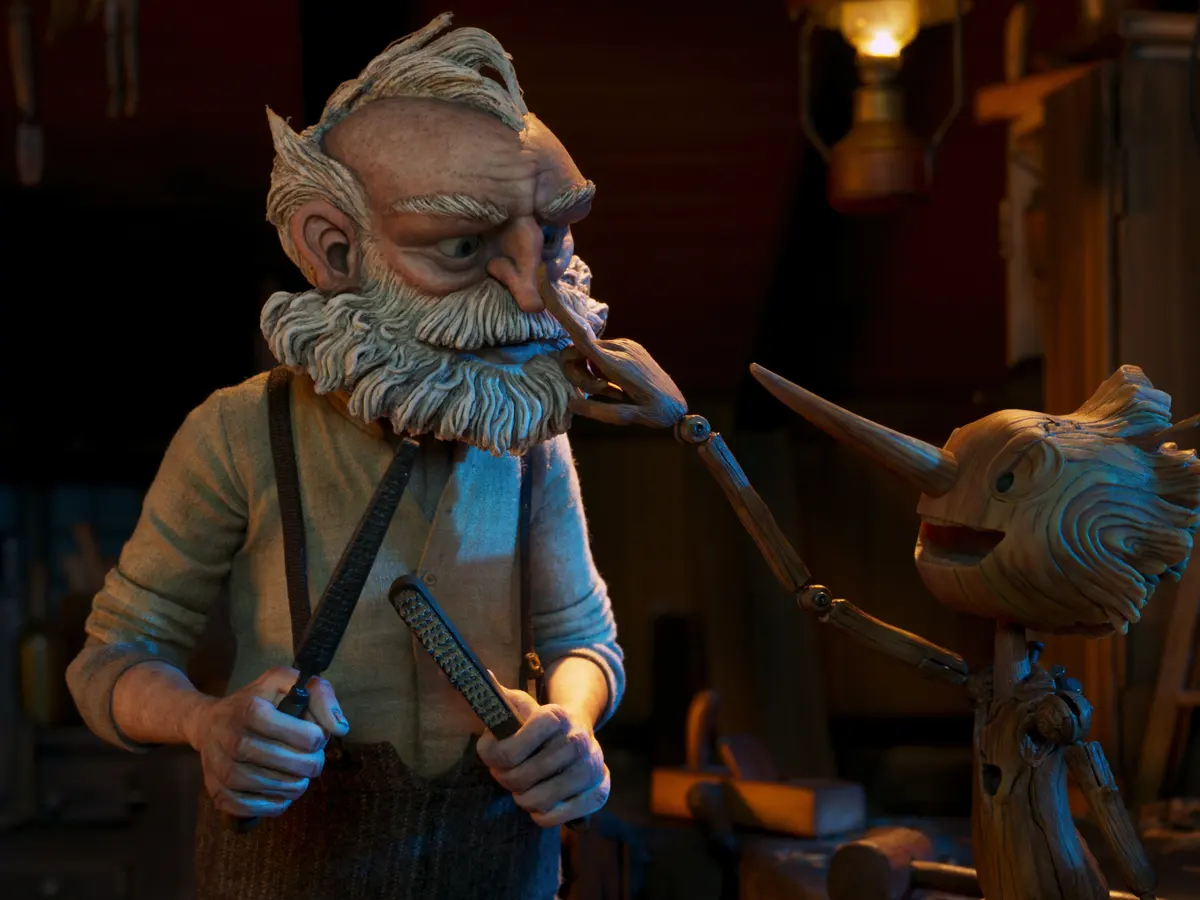 Guillermo del Toro's first stop-motion feature film offers a fantastical twist on the classic Italian tale. Set against the backdrop of fascist Italy, the film is emotional, awe-inspiring, and a gorgeous work of art.
8. Prisoners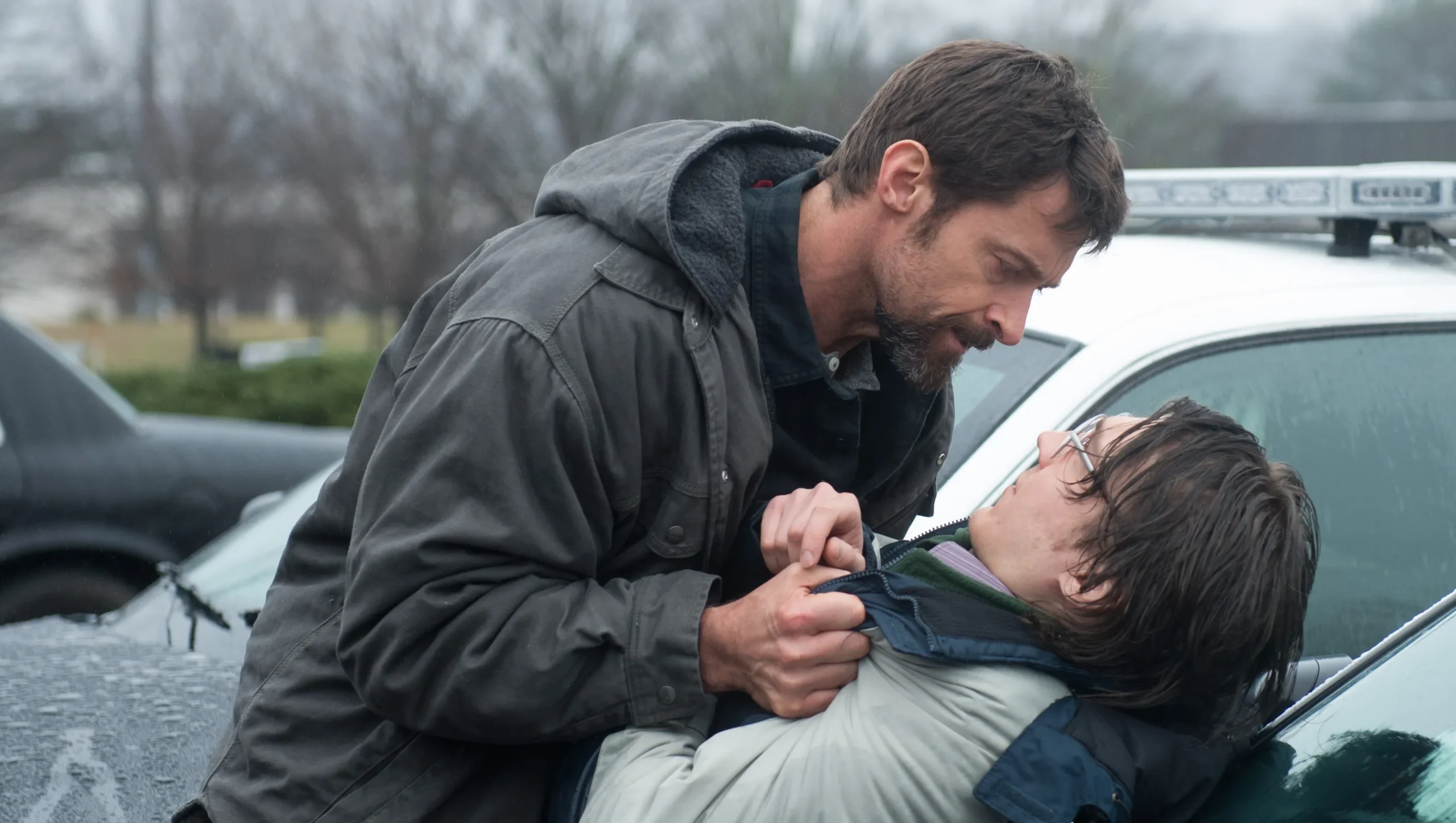 "Prisoners" is a hard-boiled thriller that is taut and handsomely crafted. Directed by Denis Villeneuve, it stars Hugh Jackman as a man whose daughter is abducted, leading him to take matters into his own hands when he identifies a suspicious suspect.
9. Where the Crawdads Sing

"Where the Crawdads Sing" is a murder mystery thriller that was a box office success. The story follows Kya, a woman who has raised herself to adulthood in the North Carolina marshland, as she must face her traumatic past when a man ends up dead, and suspicions surround her involvement.
10. The Nice Guys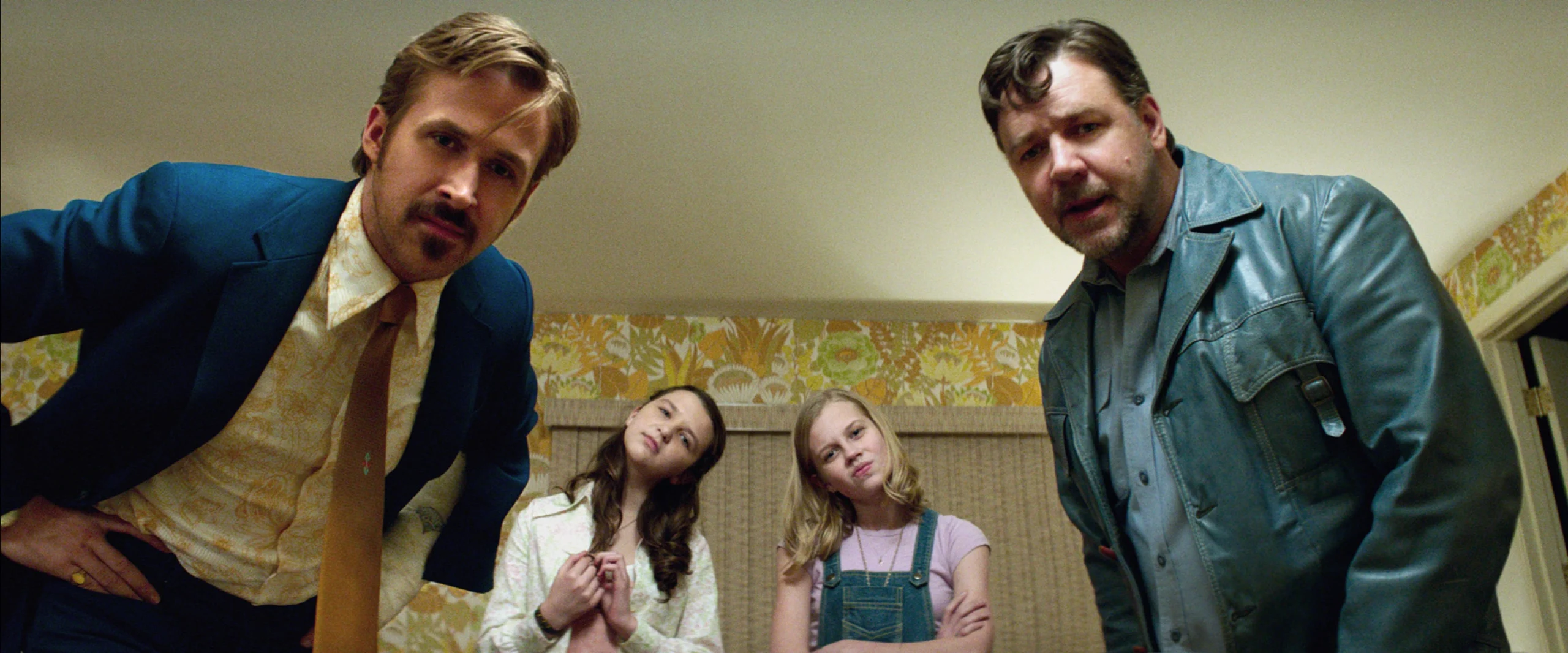 "The Nice Guys" is an exceptional noir comedy set in the 1970s. Ryan Gosling and Russell Crowe form a team investigating the disappearance of a teenage girl. The chemistry between the two actors is incredible, and the film successfully brings back the spirit of the noir comedy genre.
11. Skyfall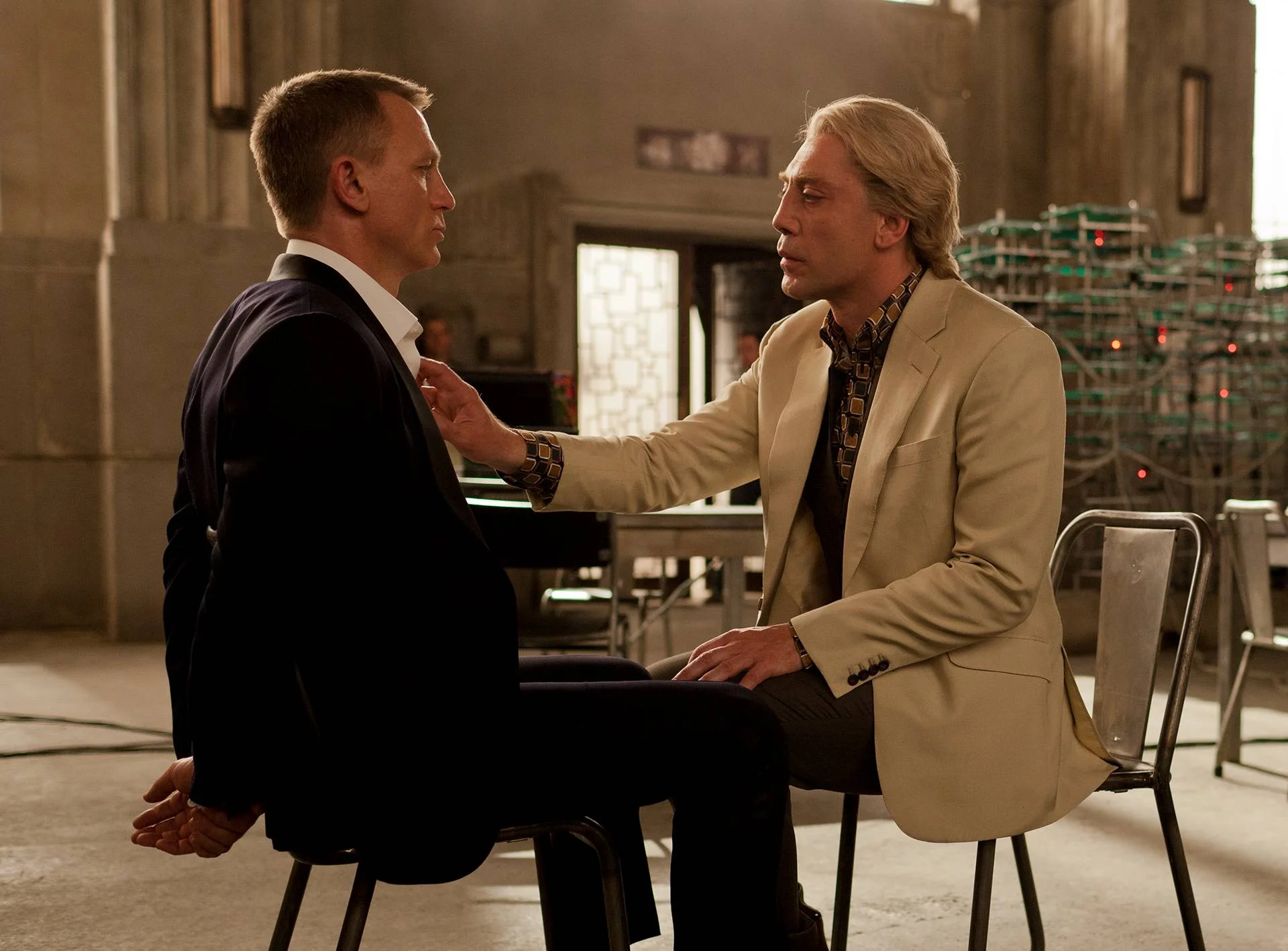 One of the best James Bond movies ever made, "Skyfall" offers a deep emotional core of Daniel Craig's 007 without sacrificing the spectacle. It culminates in an emotional climax and is filmed beautifully by Roger Deakins.
12. Road to Perdition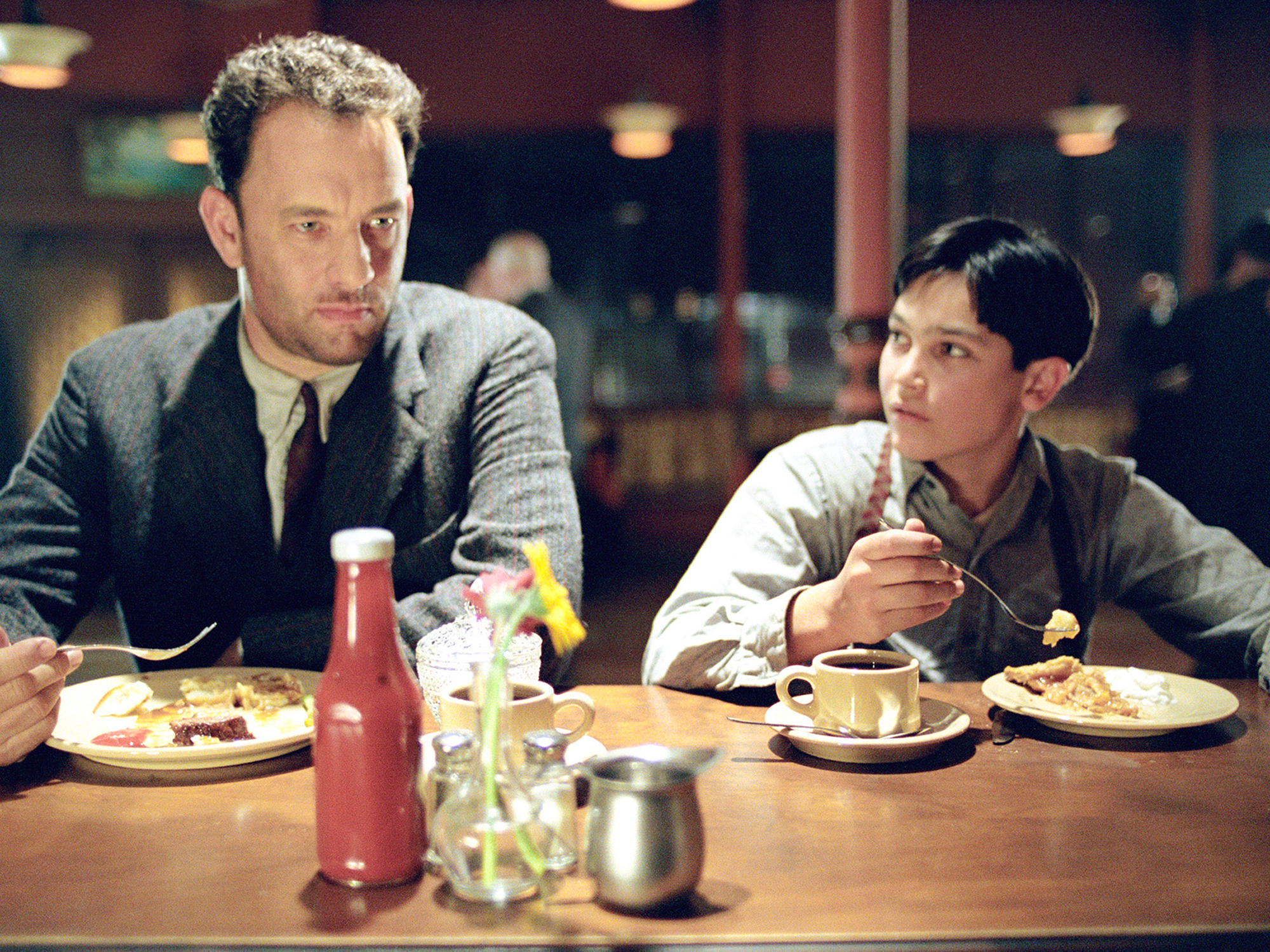 After winning the Best Picture Award in "American Beauty," filmmaker Sam Mendes made a neo-noir crime thriller "Road to Perdition." Tom Hanks stars as a mob enforcer who seeks vengeance against the mobster who murdered his family.
13. Mudbound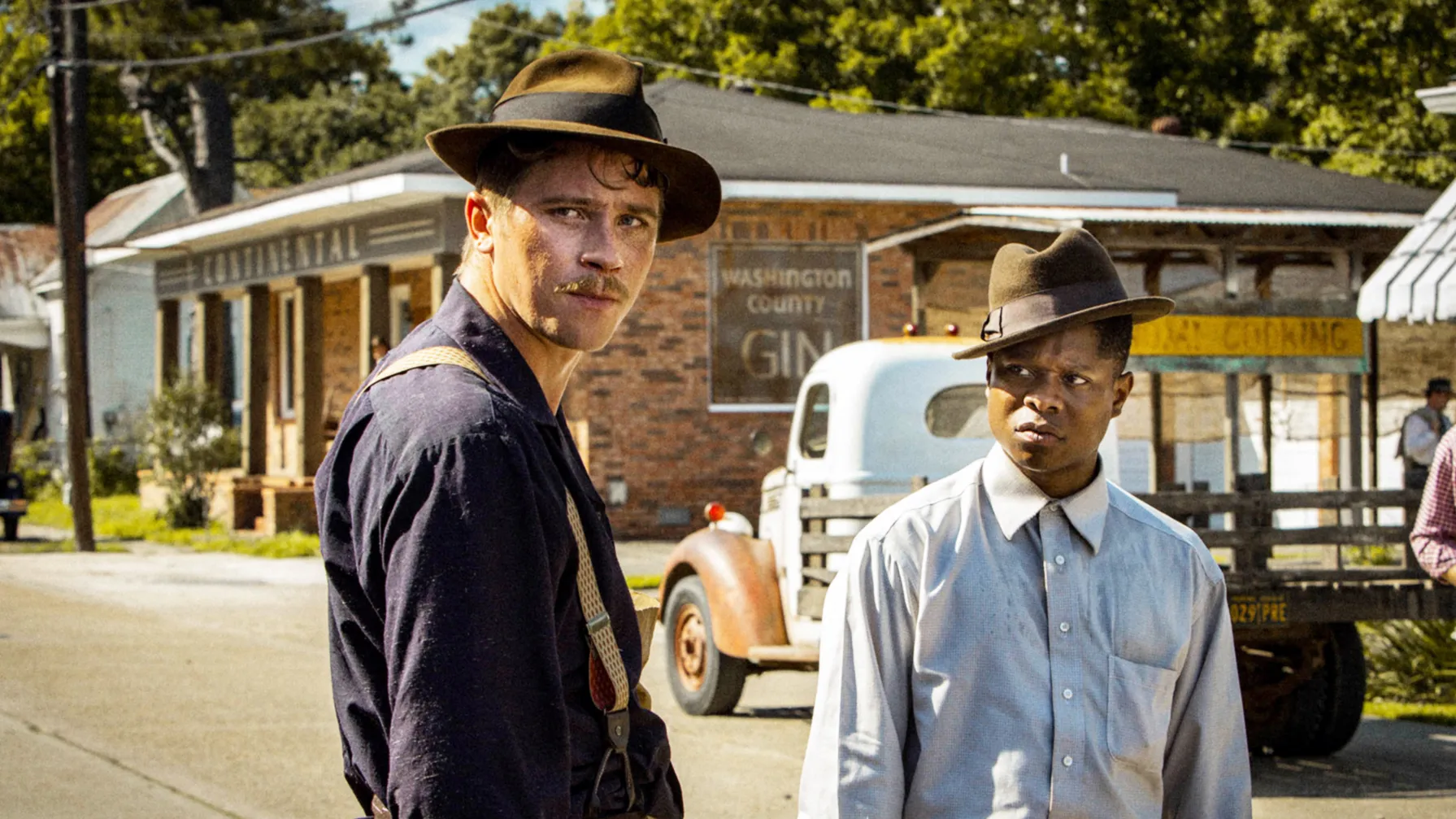 The first film to ever earn a woman an Academy Award nomination for Best Cinematography, "Mudbound" is a moving and compelling historical drama. The film tackles race relations with rich and complex characters.
14. Phantom Thread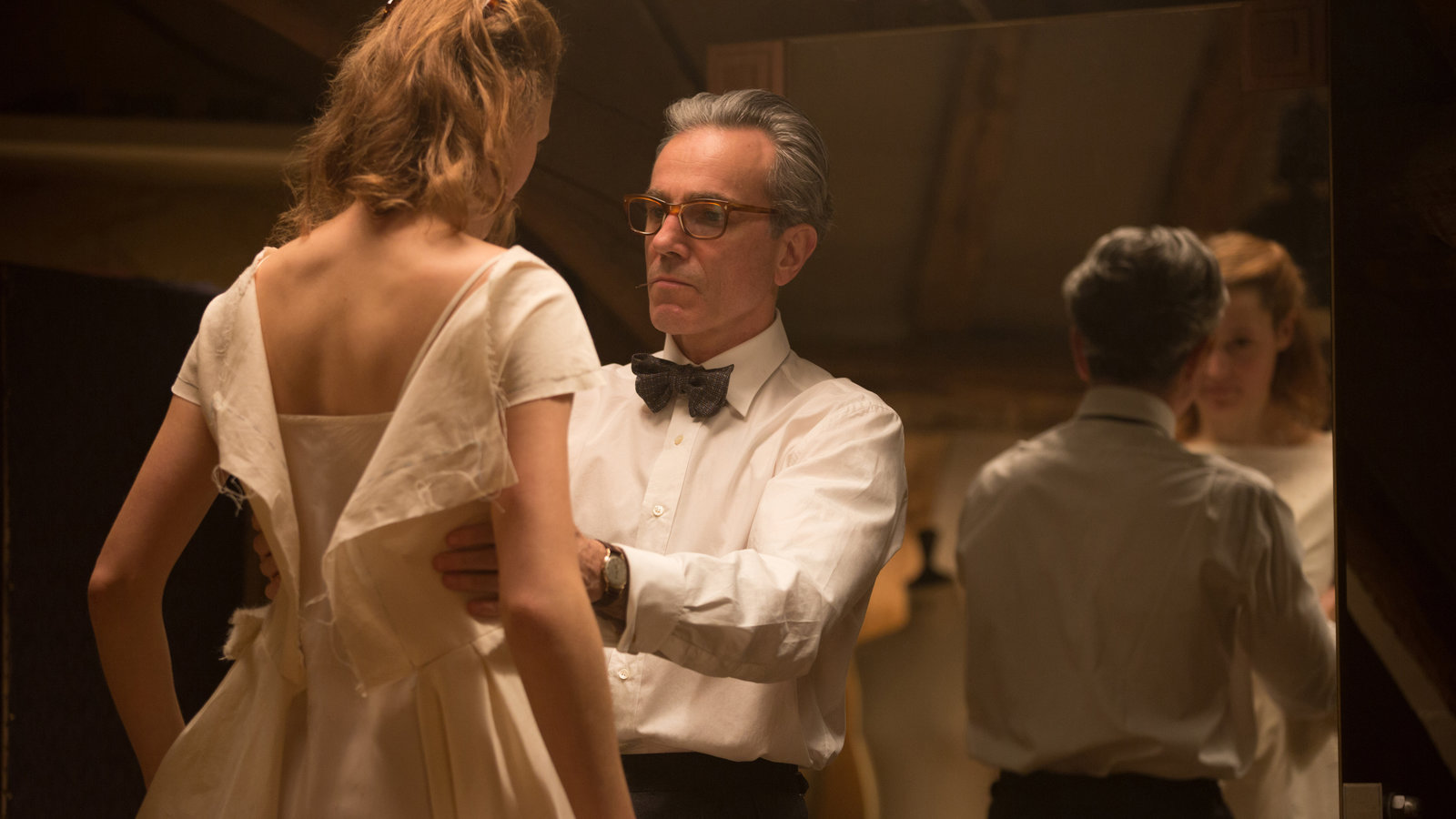 "Phantom Thread" stars Daniel Day-Lewis in his final onscreen role. He stars as a famous fashion designer who takes his meticulous process seriously. But his routine gets shaken up when he strikes up a relationship with a waitress.
15. The Power of the Dog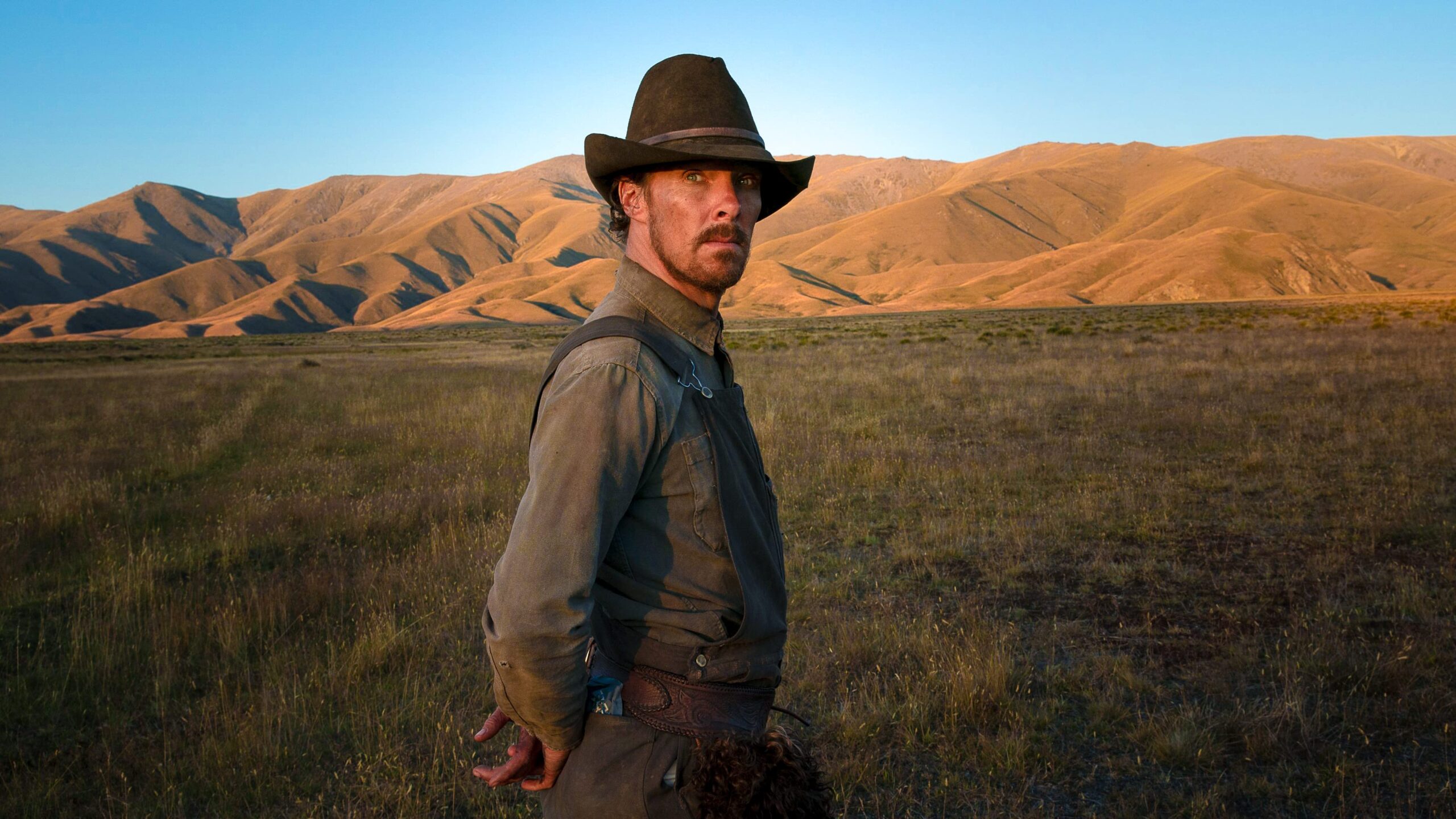 Writer/director Jane Campion's 2021 drama "The Power of the Dog" is a powerful and surprising film about family. Set in 1925, Montana, Benedict Cumberbatch, and Jesse Plemons play a pair of brothers whose strained relationship is pushed to the limit when Plemons
' character brings home a new wife and her son.
16. Creed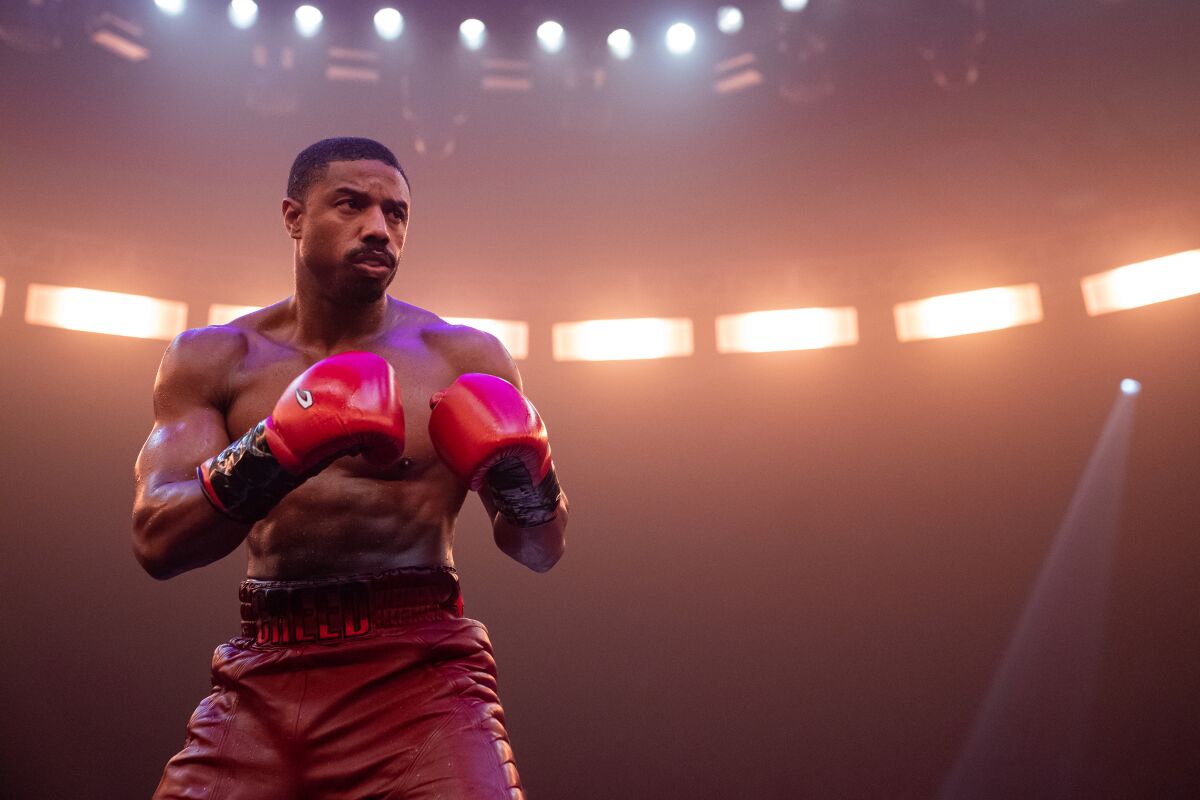 "Creed" revives the "Rocky" franchise, with Michael B. Jordan playing Apollo Creed's son Adonis. This gritty drama is not just another boxing movie but a story about legacy and identity.
17. The Farewell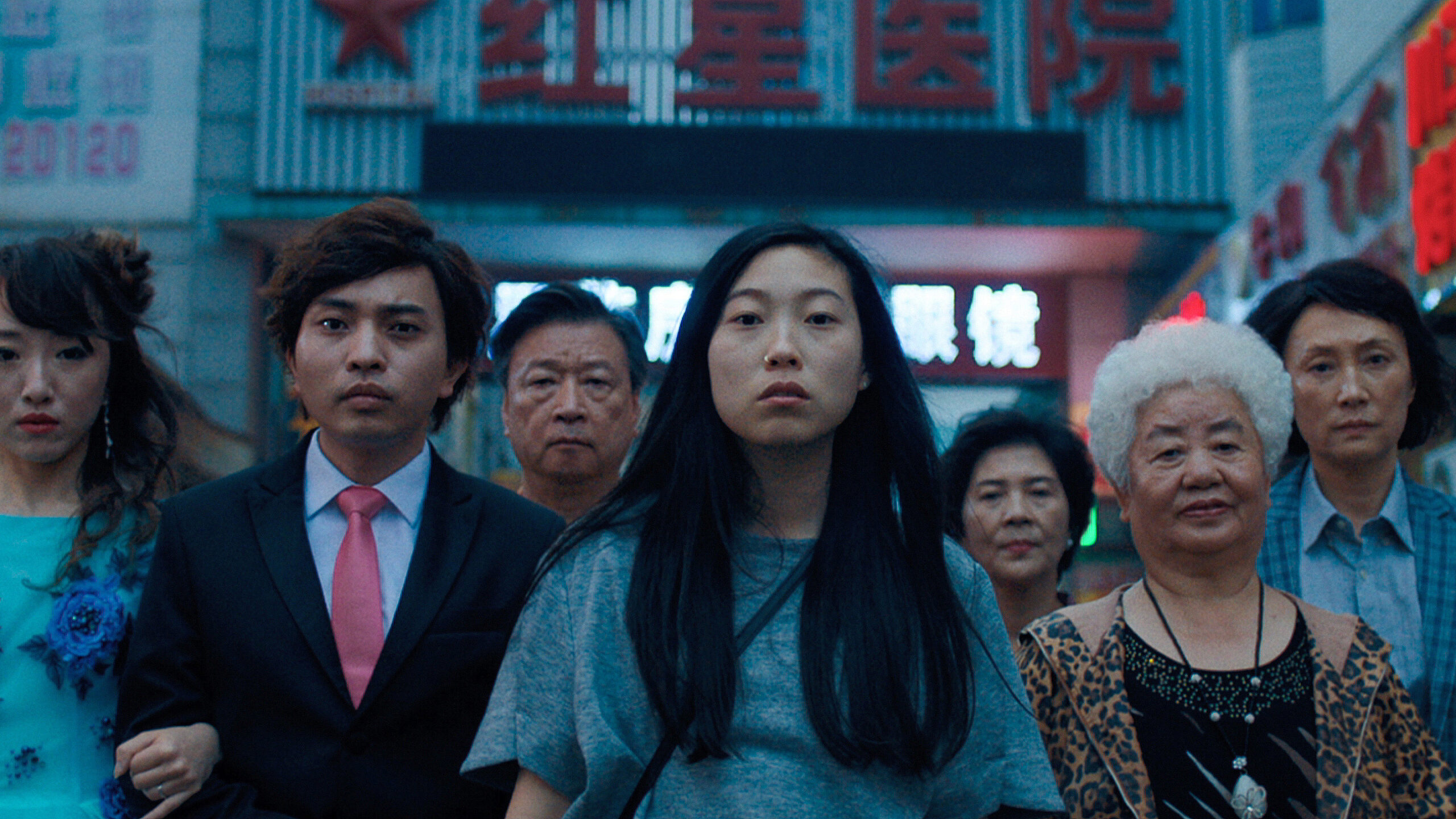 "The Farewell" is a film by Lulu Wang based on a true story. It follows a family who decides to keep their matriarch's terminal cancer diagnosis a secret, staging a fake wedding to bring everyone together before she dies. This story is emotional and humorous simultaneously, making it a unique and captivating watch.
18. Once Upon a Time in Hollywood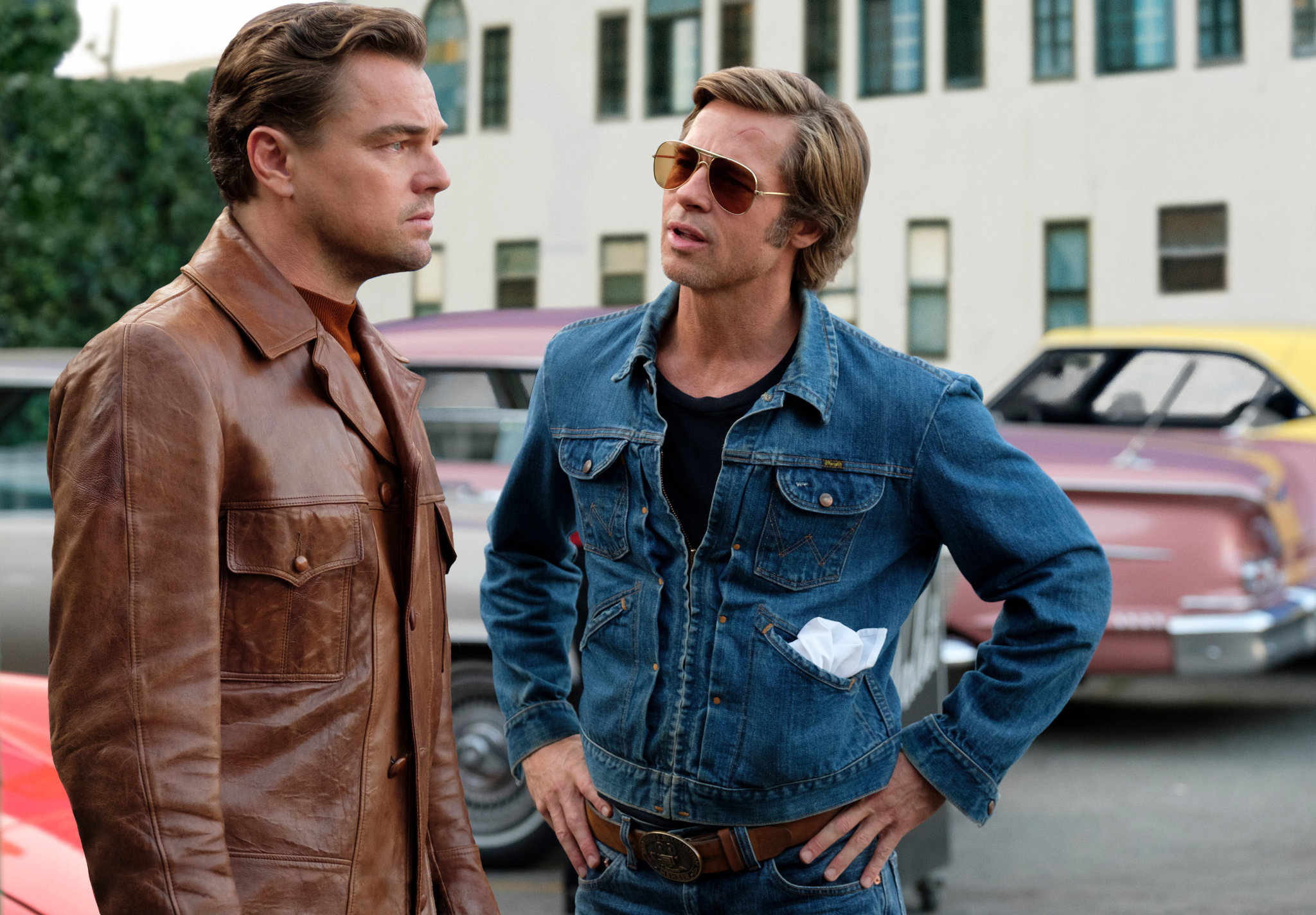 Quentin Tarantino's "Once Upon a Time in Hollywood" is an epic, sprawling love letter to 1960s Los Angeles, with career-best performances from Leonardo DiCaprio and Brad Pitt.
19. Dunkirk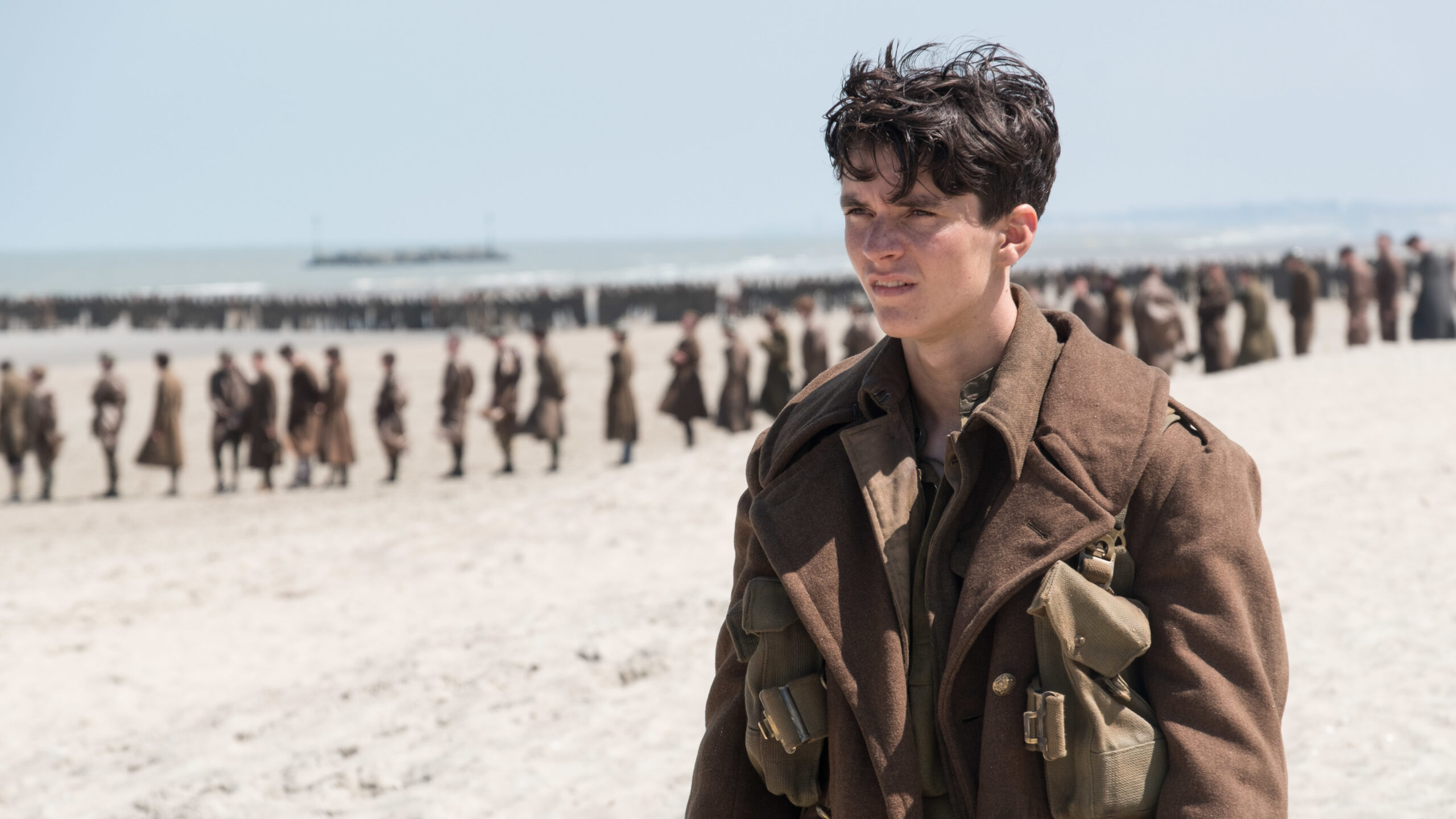 Christopher Nolan's war epic "Dunkirk" is a cinematic masterpiece that shows the director's expertise in creating intense, immersive experiences. The film chronicles the real-life WWII story of British soldiers trapped on the Dunkirk beach, with their backs to the sea and the enemy closing in.
20. Lady Bird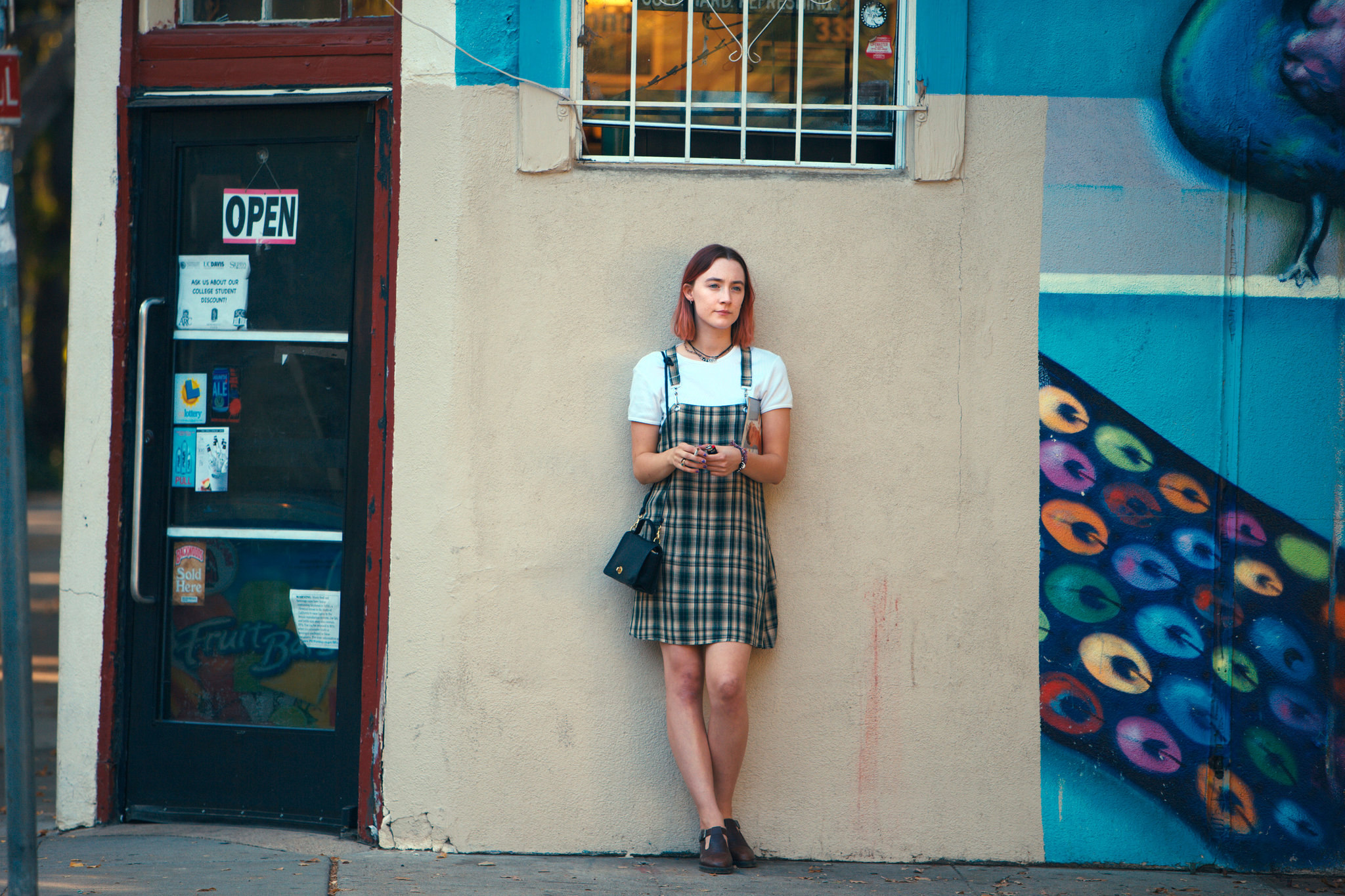 "Lady Bird" is Greta Gerwig's coming-of-age tale about a high school senior yearning to leave her hometown. With pitch-perfect performances by Saoirse Ronan and Laurie Metcalf, the film explores the joys, pains, and exquisite bittersweetness of growing up.
21. Mad Max: Fury Road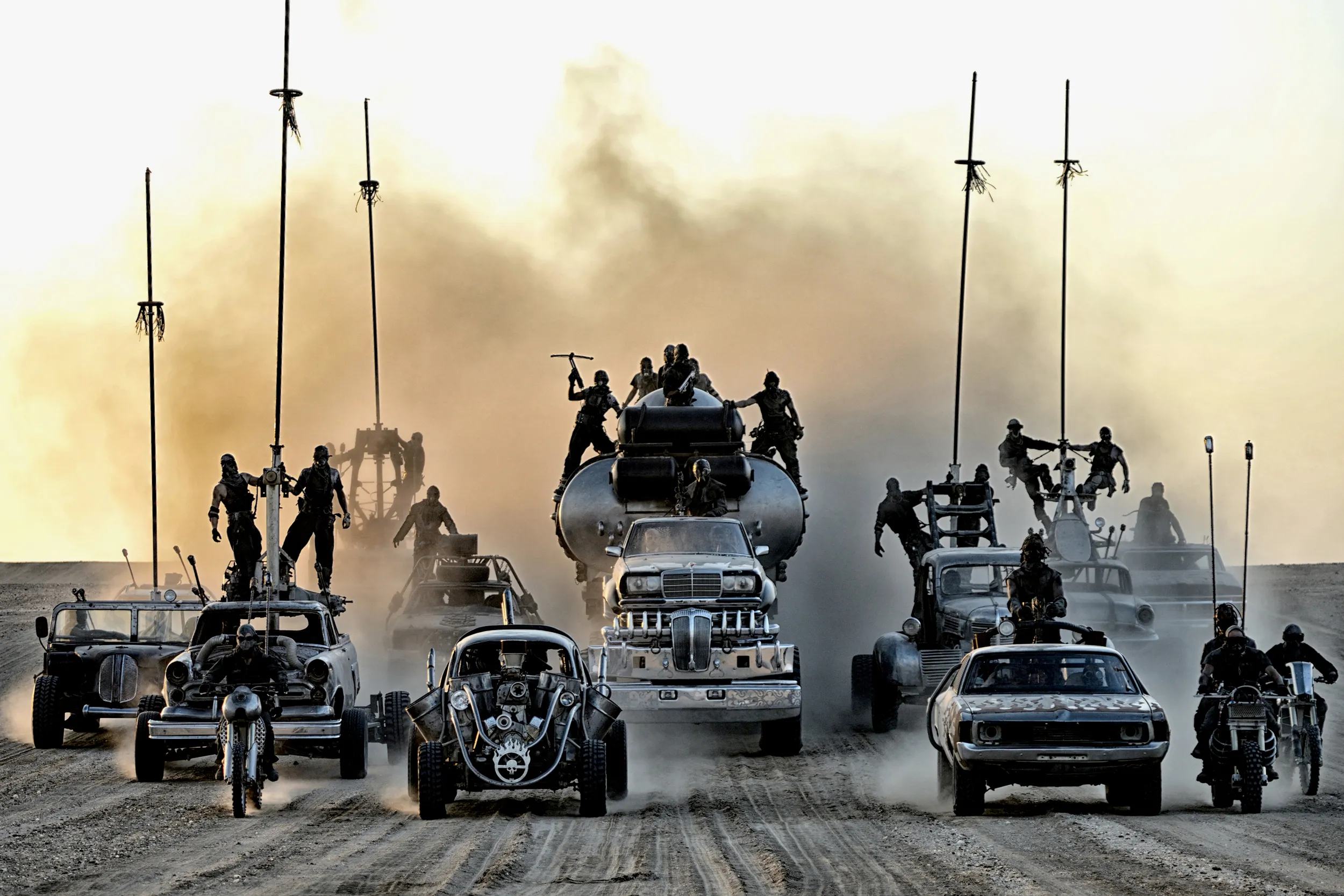 "Mad Max: Fury Road" is a high-octane, post-apocalyptic chase film that has raised the bar for action movies. Directed by George Miller, the film takes viewers on a wild ride with unforgettable characters and stunning visuals.
22. The Lobster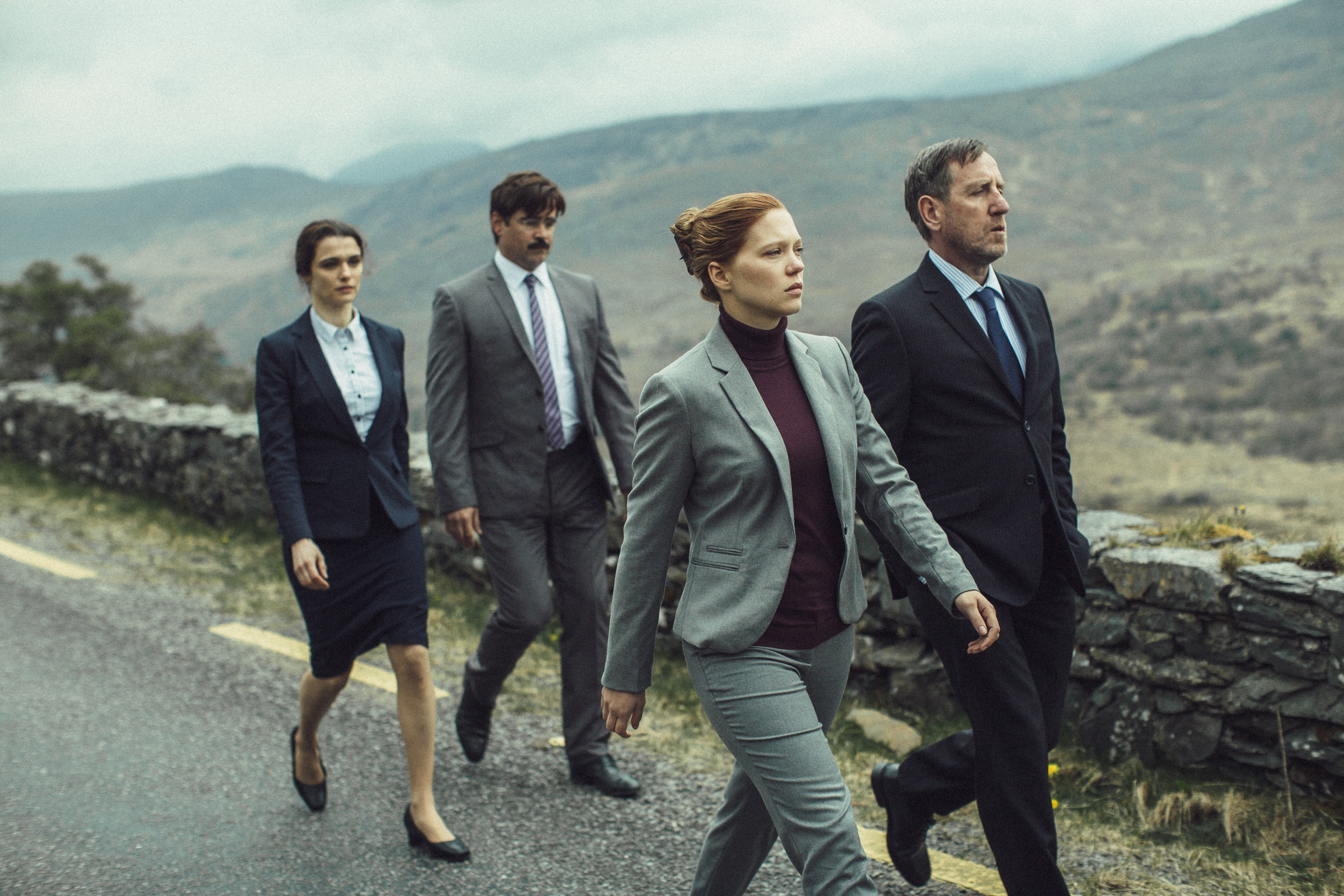 "The Lobster" is a dystopian comedy-drama that imagines a world where single people are transformed into animals if they fail to find a mate. This offbeat and unusual film offers thought-provoking insights into societal expectations and relationships.
23. The Little Things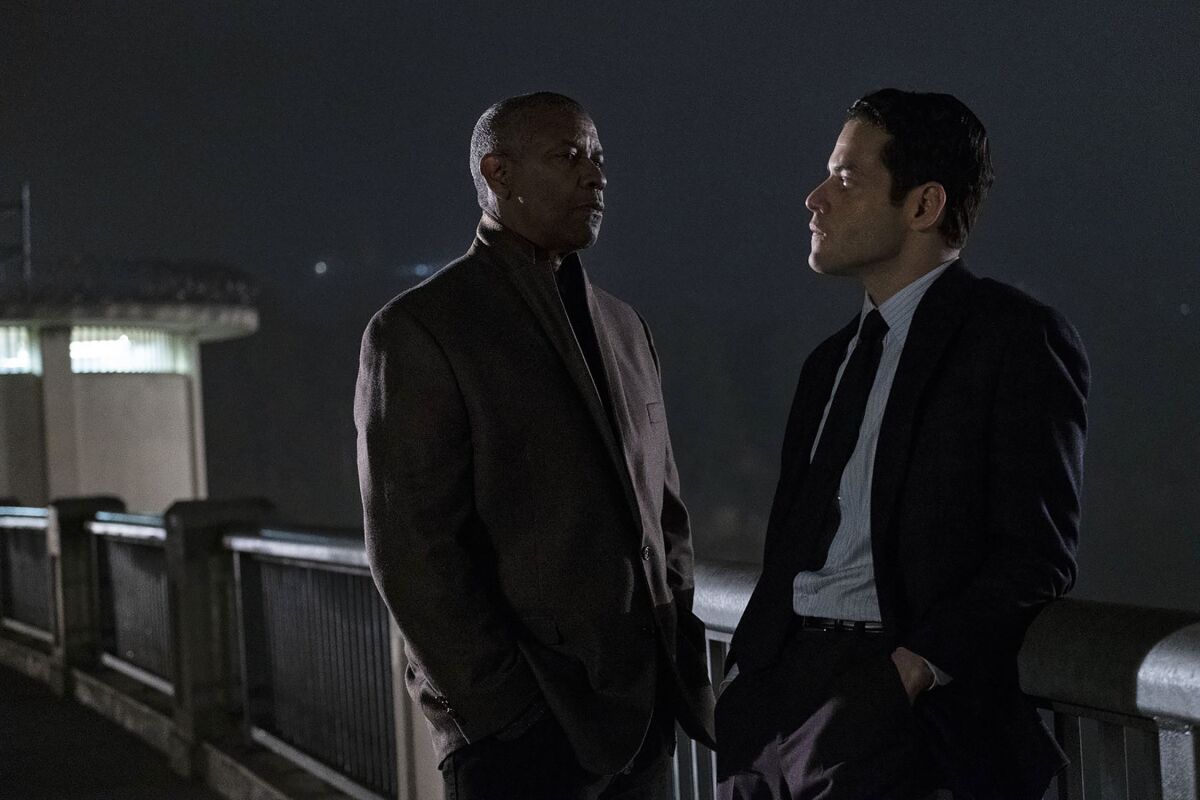 "The Little Things" is a suspenseful crime drama that follows a deputy sheriff and a detective trying to track down a serial killer in Los Angeles. With its stellar cast and well-crafted suspense, the film keeps the audience guessing until the end.
24. Palm Springs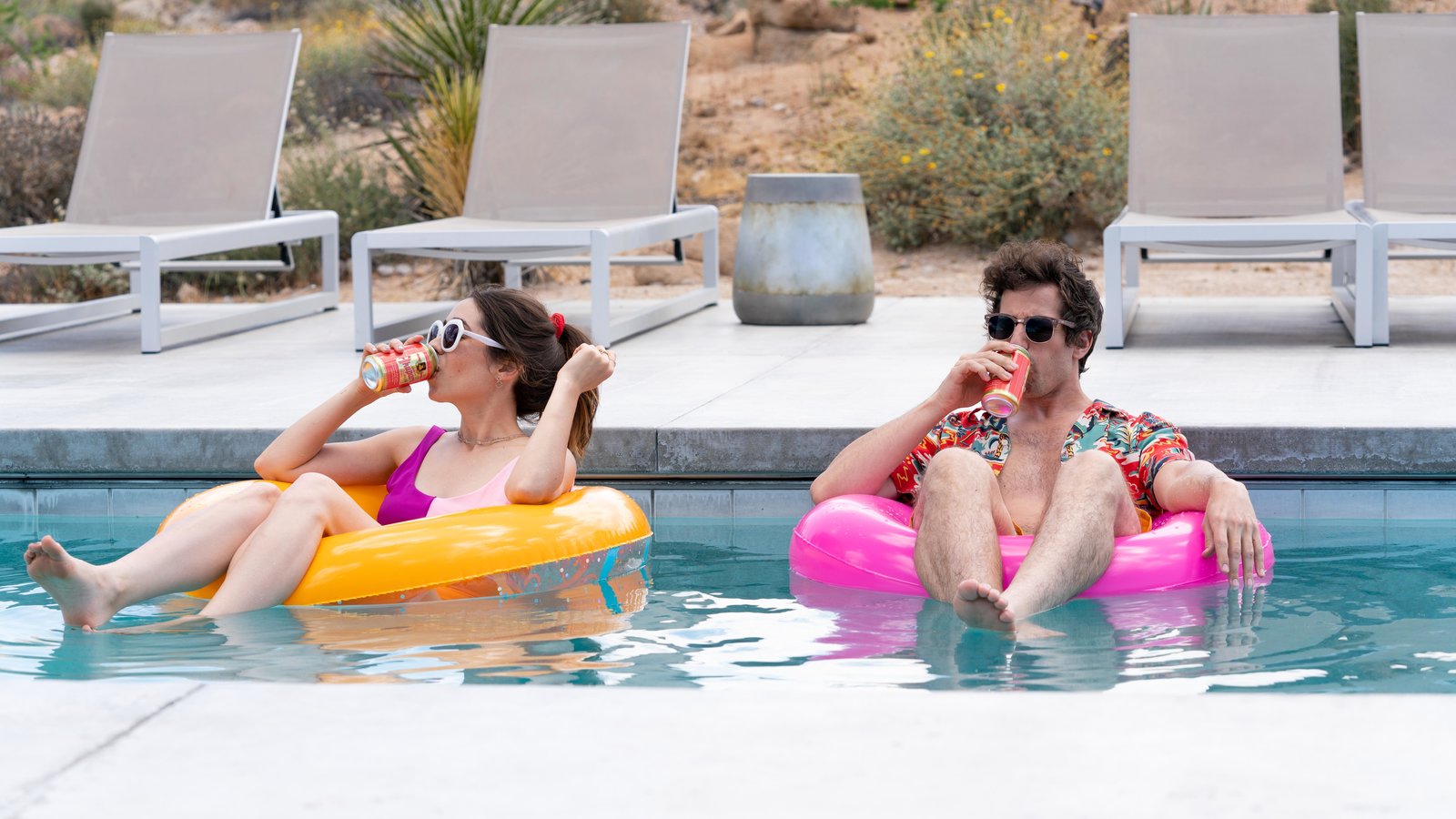 "Palm Springs" is a comedy about a wedding guest stuck in a time loop, reliving the same day repeatedly. This entertaining and fresh take on the time loop concept is funny, charming, and surprisingly insightful.
25. The Mitchells vs. the Machines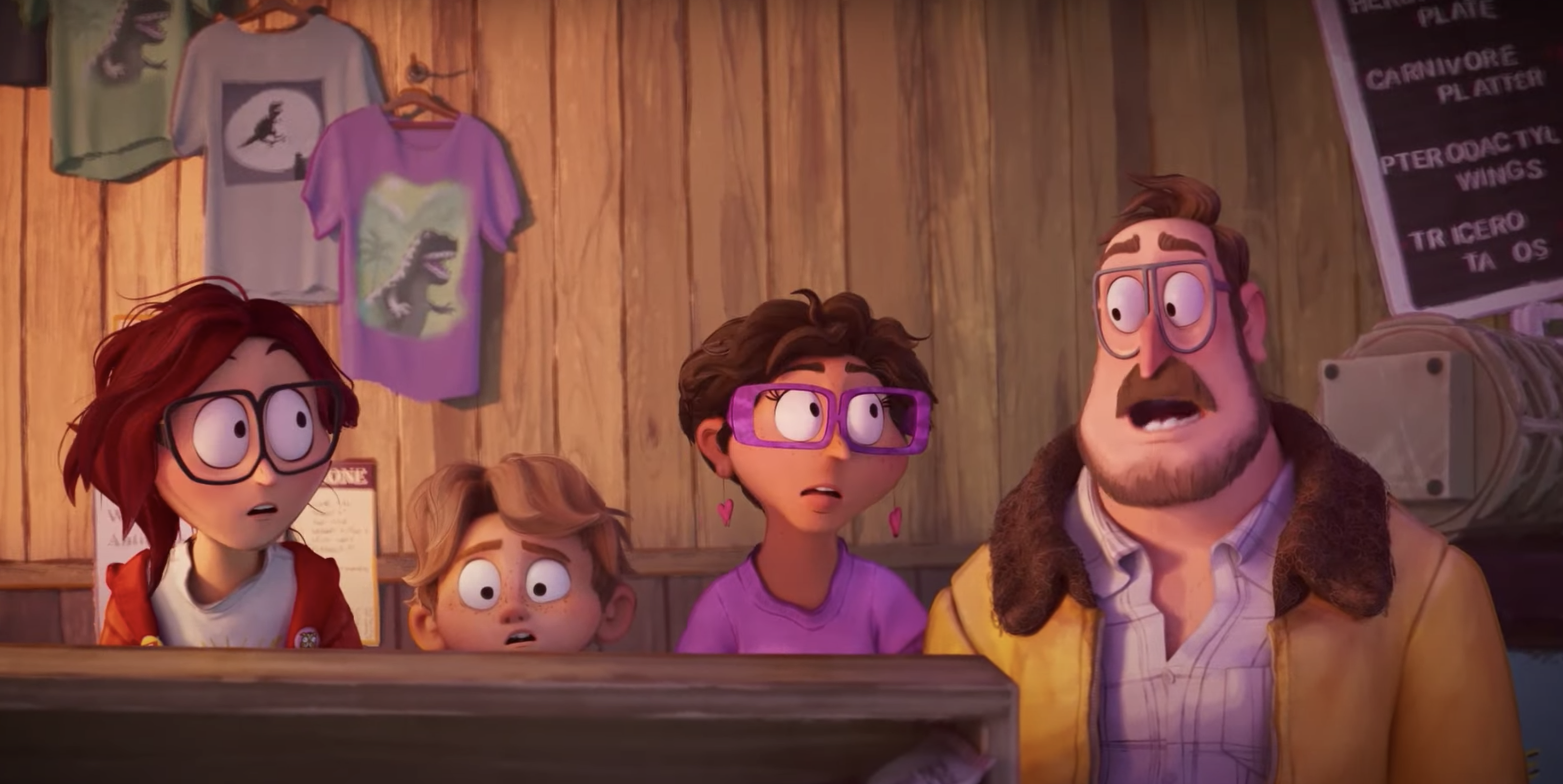 The Mitchells vs. the Machines" is an inventive and heartfelt animated feature that follows a quirky family on a road trip. When the world's machines rise, it's up to the Mitchells to save humanity.
26. Spider-Man: No Way Home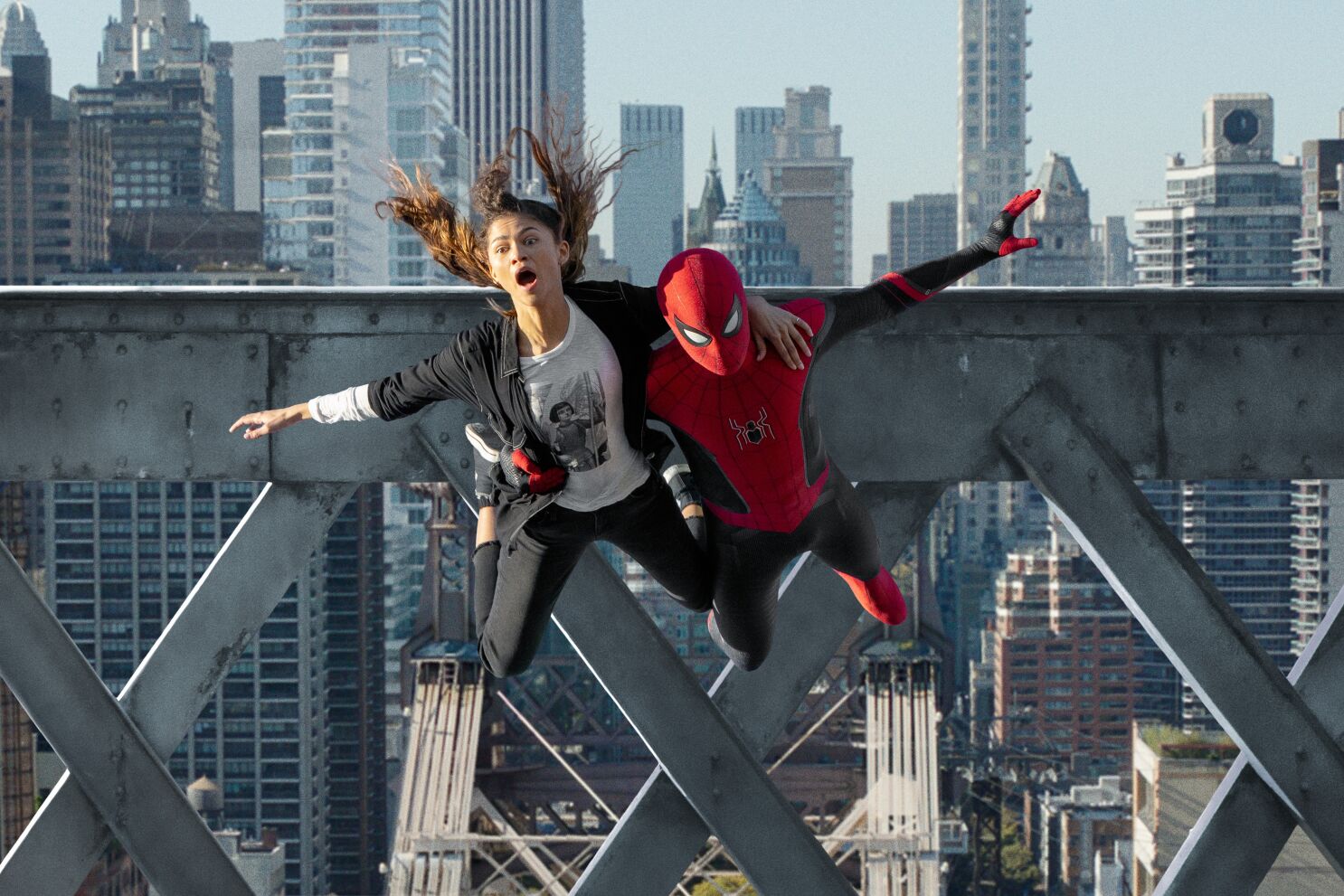 "Spider-Man: No Way Home" is a spectacular superhero film that brings together characters from different Spider-Man eras. With thrilling action sequences and emotional depth, this film is a treat for any Spider-Man fan.
27. The Social Network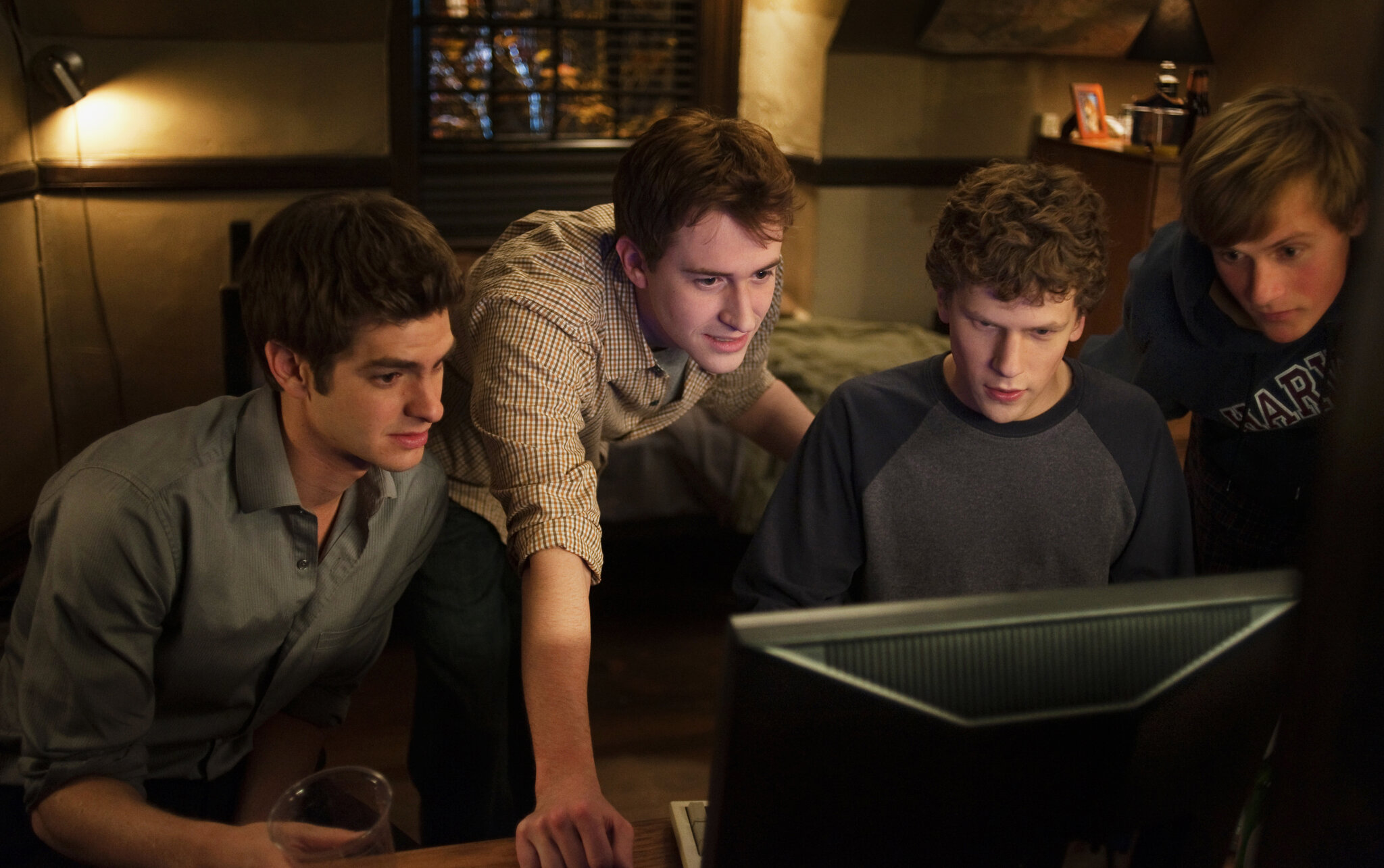 "The Social Network" is a compelling drama about the creation of Facebook. Directed by David Fincher and written by Aaron Sorkin, this film brilliantly depicts the complex dynamics, legal battles, and personal conflicts surrounding the inception of the social media giant.
28. The Shape of Water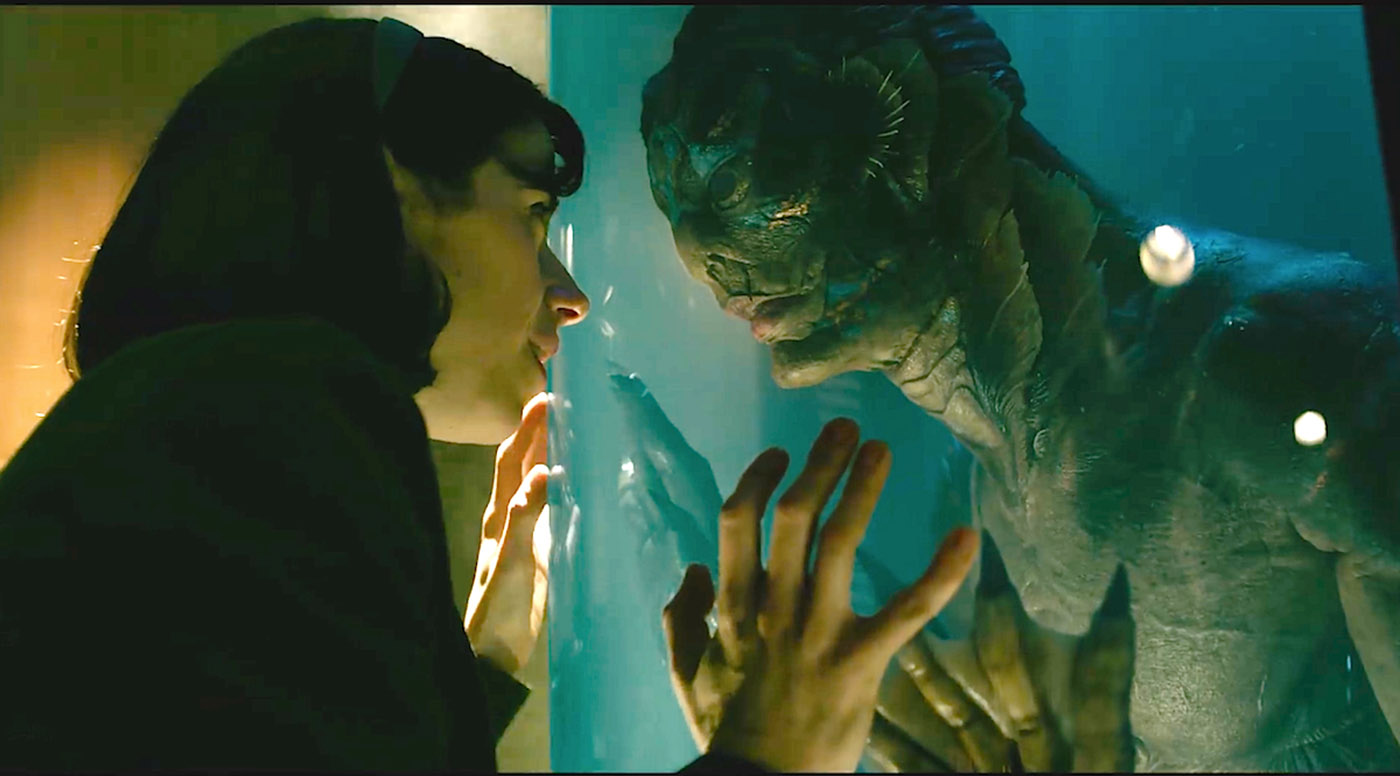 "The Shape of Water" is a romantic fantasy film directed by Guillermo del Toro. The story revolves around a mute janitor who falls in love with a sea creature held captive in a government lab. It's a visually stunning and emotionally engaging tale that blurs the line between human and monster.
29. Star Wars: Episode VIII – The Last Jedi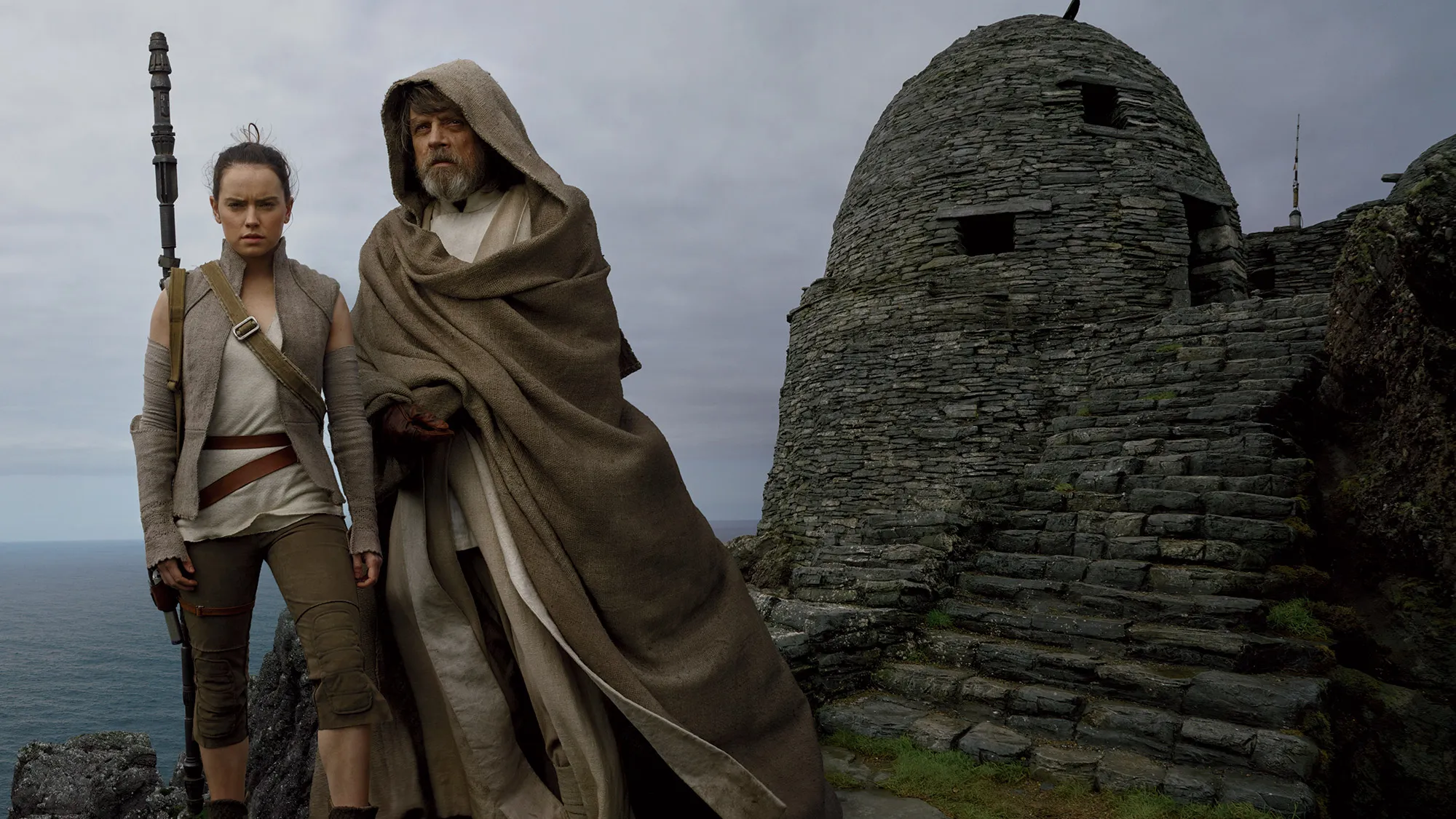 "Star Wars: Episode VIII – The Last Jedi" pushes the boundaries of the Star Wars universe with its thought-provoking themes and unexpected twists. This installment, directed by Rian Johnson, offers fresh insights into the Force, legacy, and destiny.
30. The Big Sick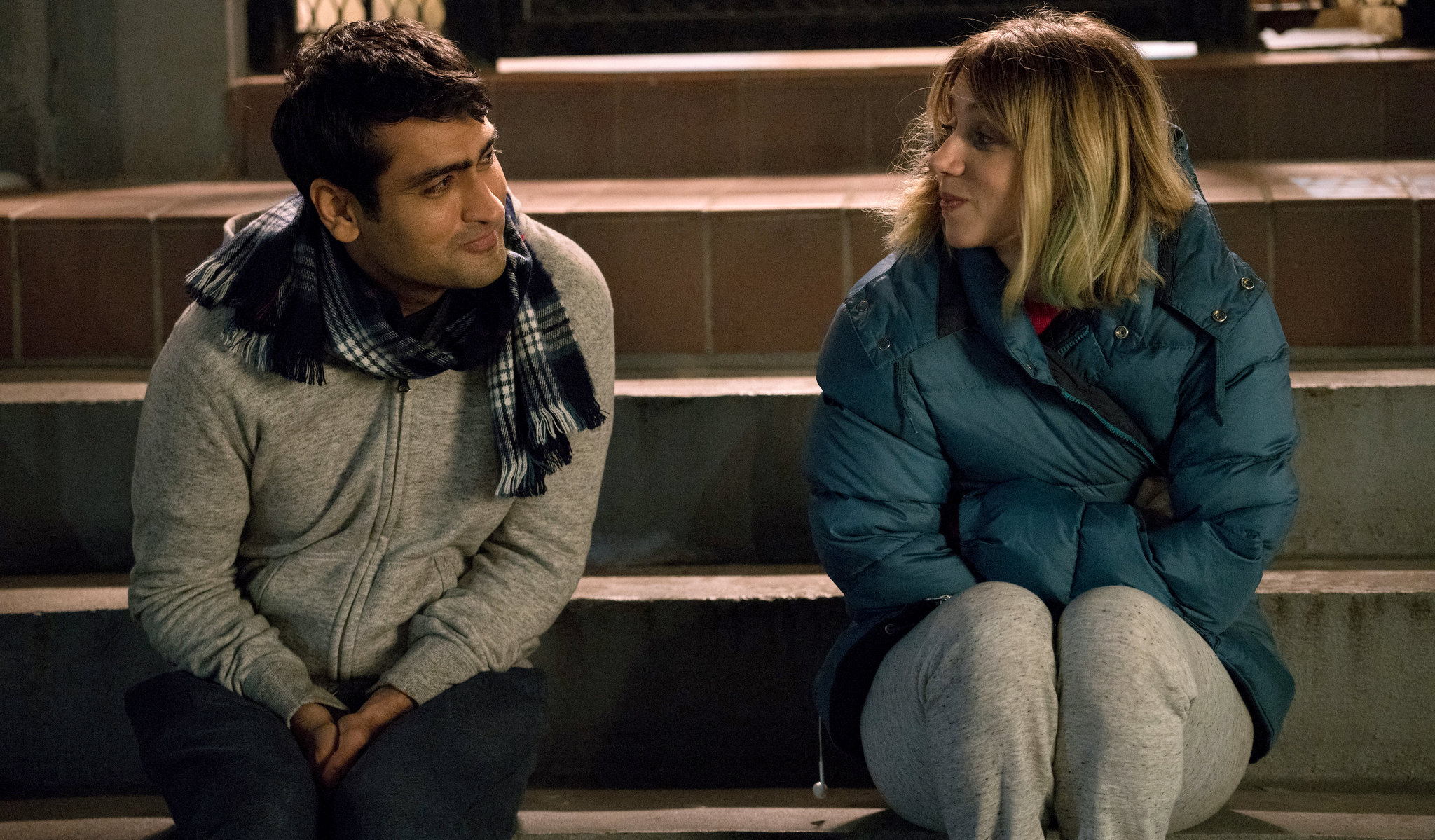 "The Big Sick" is a romantic comedy-drama based on the real-life relationship between Kumail Nanjiani and Emily V. Gordon. This heartwarming film balances humor and emotion as it tackles cultural differences, illness, and love.
31. Inception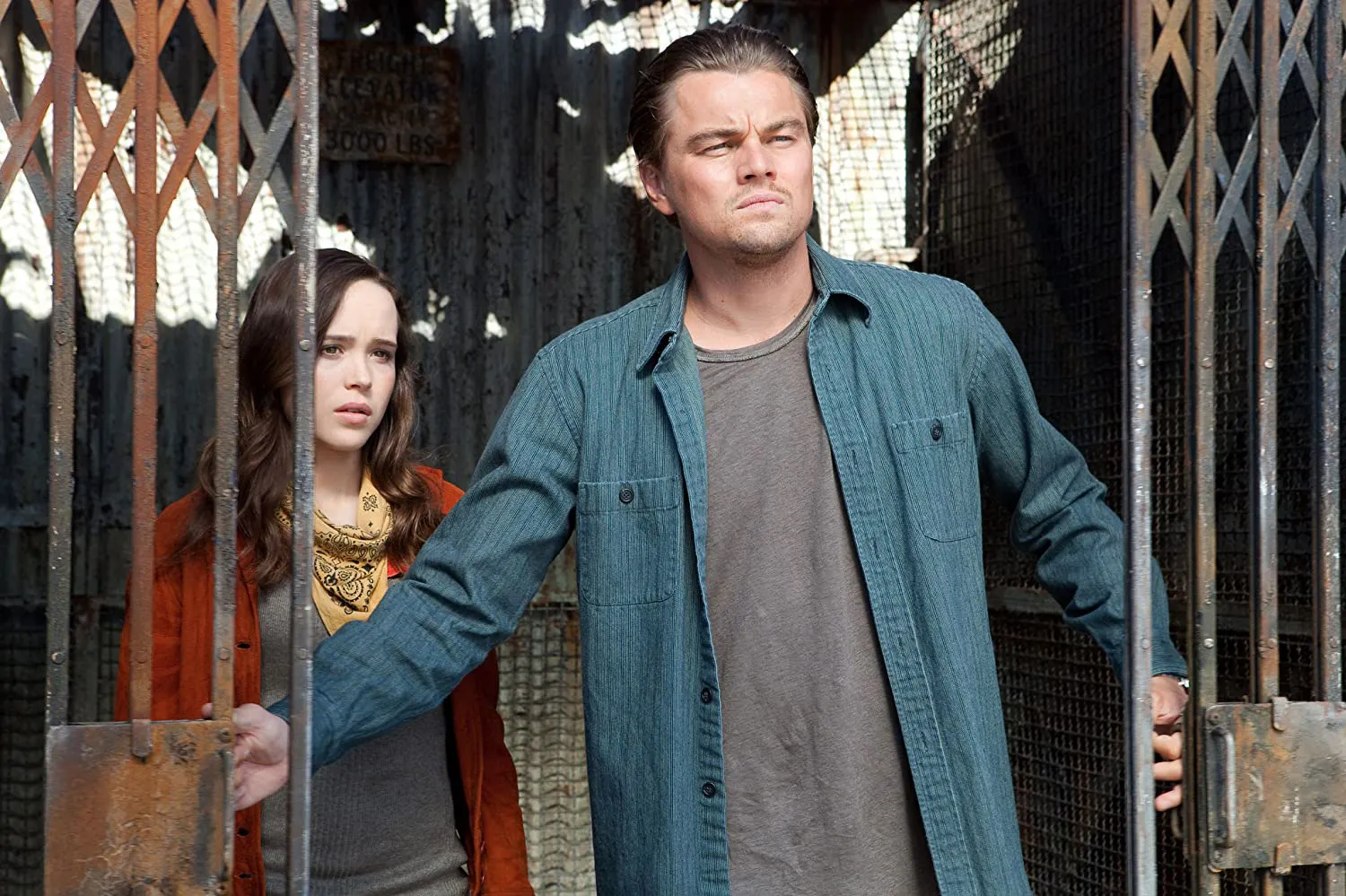 "Inception" is a mind-bending science fiction thriller directed by Christopher Nolan. The film takes the audience into shared dreaming and is an audacious blend of complex storytelling, stunning visual effects, and deep emotional resonance.
32. The Irishman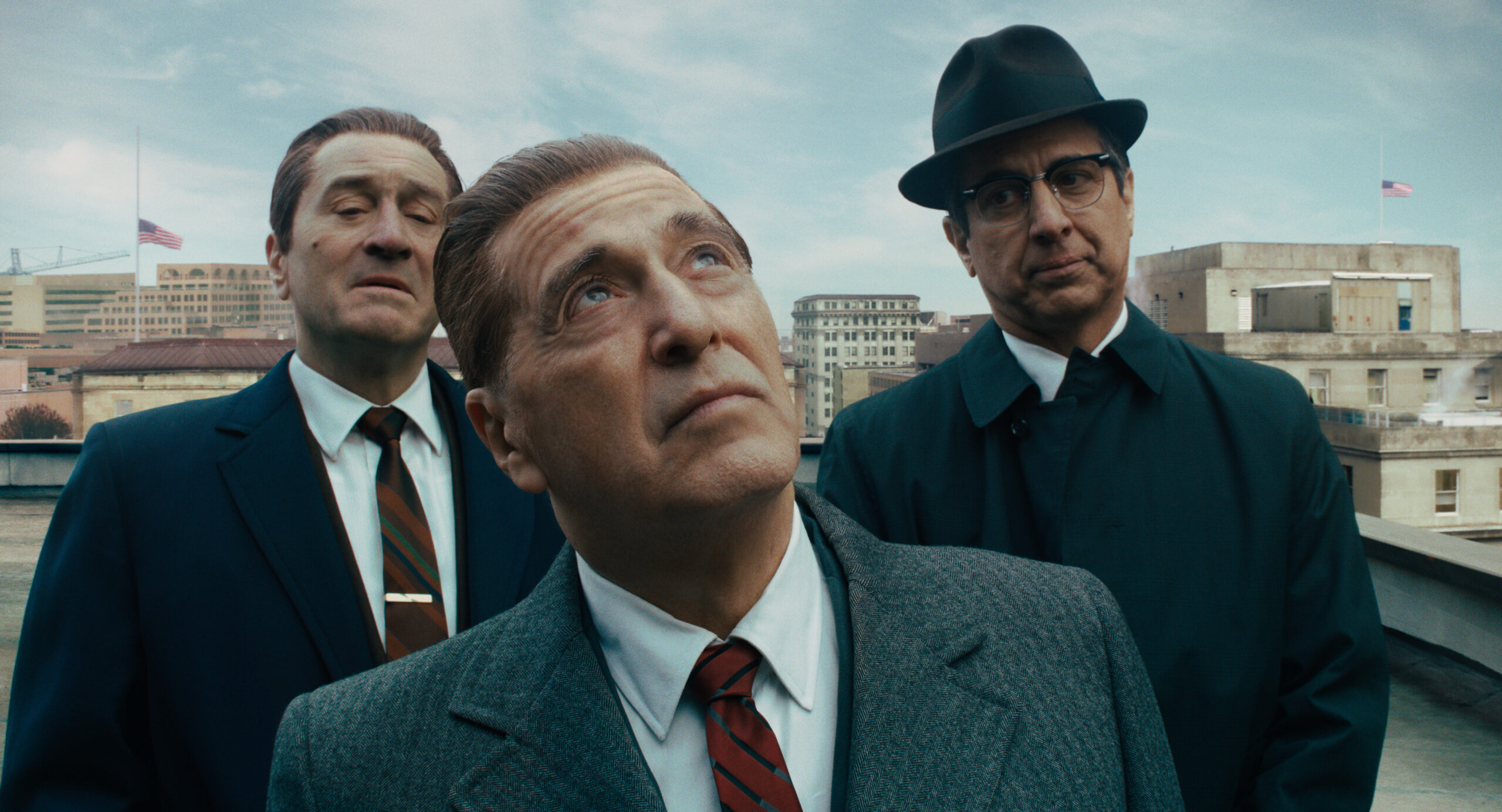 "The Irishman" is Martin Scorsese's epic organized crime saga in post-war America. The film provides a richly textured and compelling look at the lives of hitmen, with remarkable performances by Robert De Niro, Al Pacino, and Joe Pesci.
33. Arrival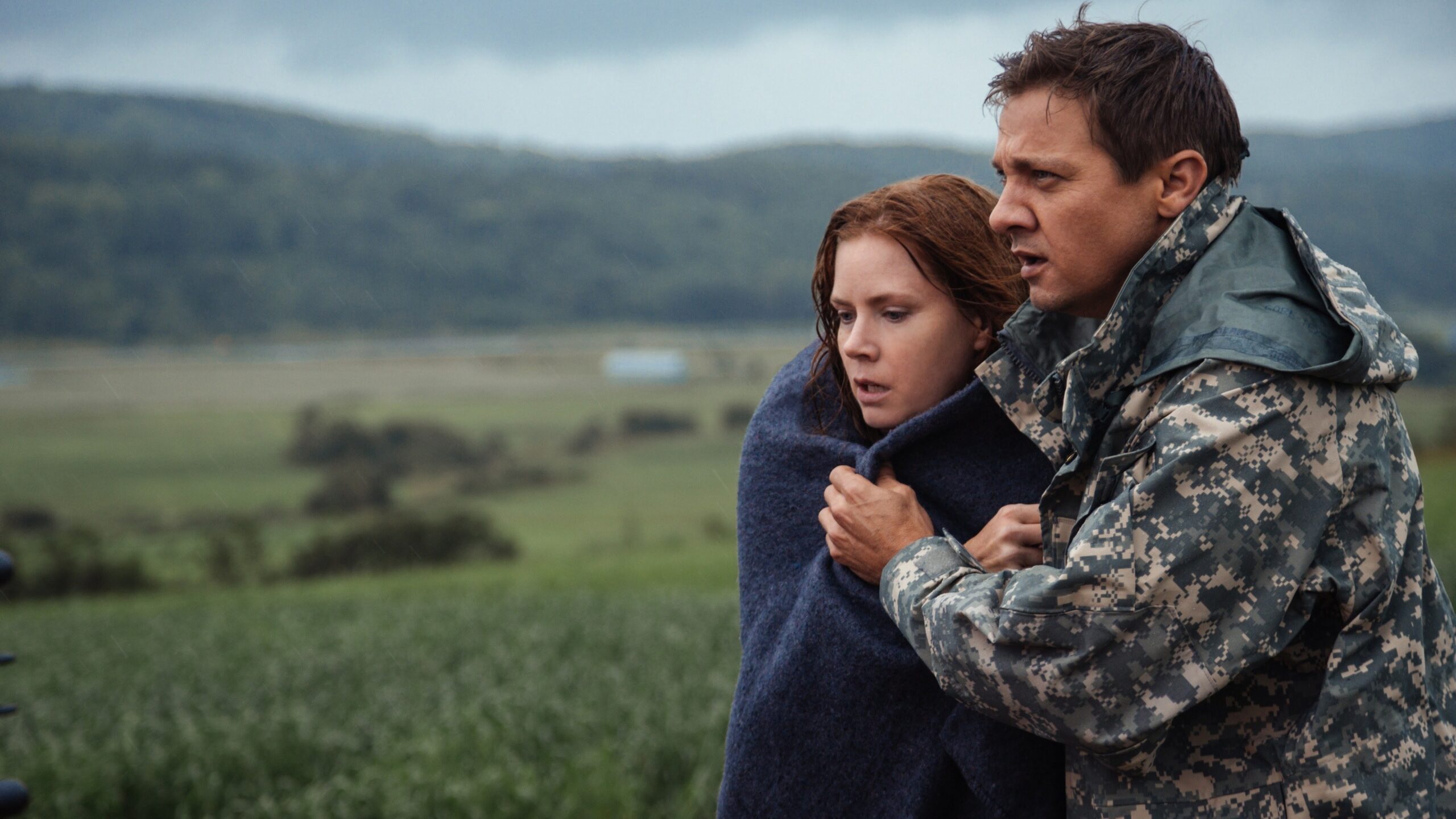 "Arrival" is a thoughtful, emotional science fiction film about a linguist tasked with interpreting the language of extraterrestrials who have landed on Earth. This film, directed by Denis Villeneuve, delves into the nuances of communication, time, and love.
34. The Trial of the Chicago 7

"The Trial of the Chicago 7" is a gripping courtroom drama that revisits the infamous trial following the 1968 Democratic National Convention protests. Written and directed by Aaron Sorkin, this film brilliantly showcases a tumultuous period of American history.
35. The Martian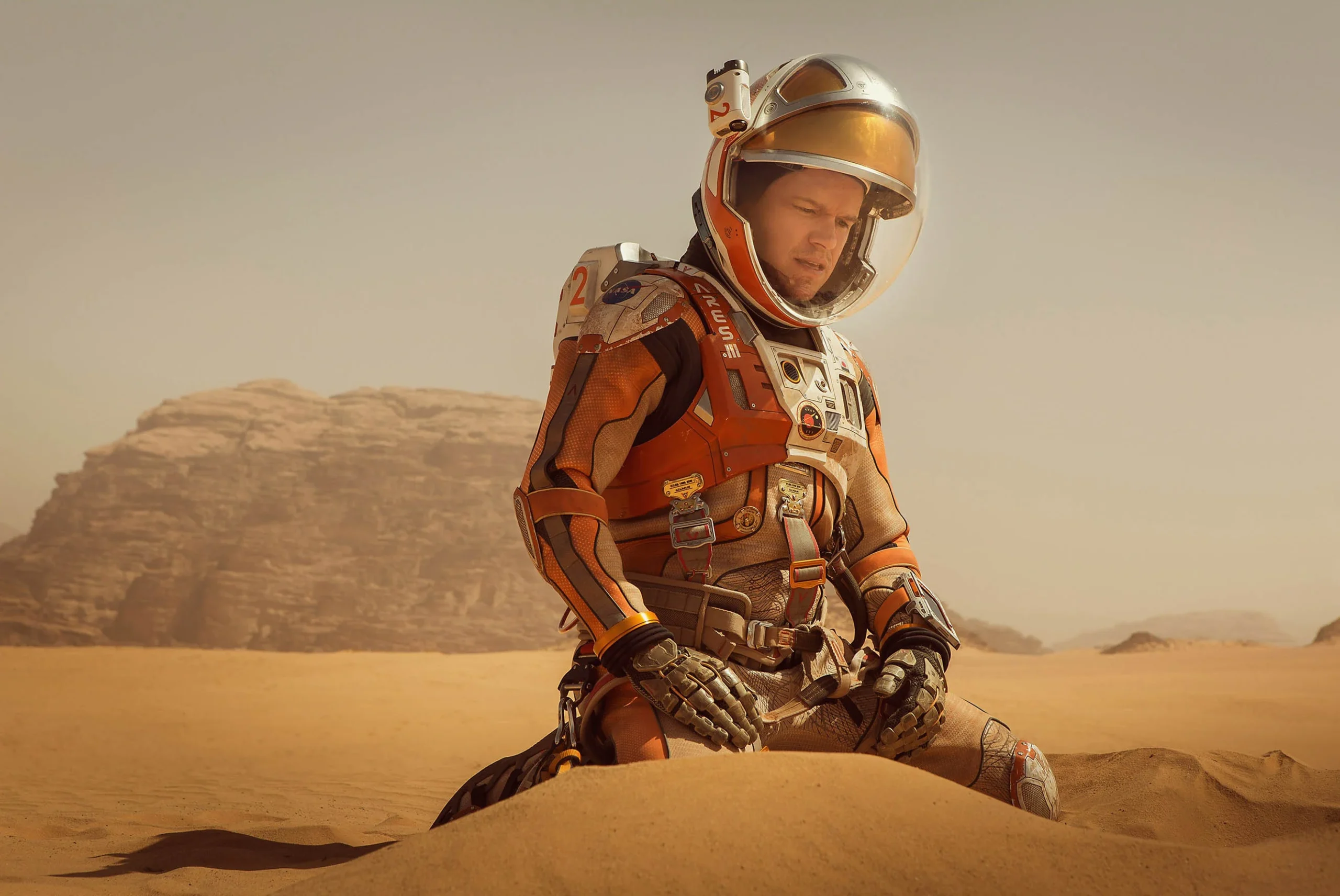 "The Martian" is a thrilling survival tale set on Mars. Directed by Ridley Scott, the film stars Matt Damon as an astronaut left behind by his crew, who must rely on his ingenuity and wit to survive until rescue can arrive.
36. The Lego Movie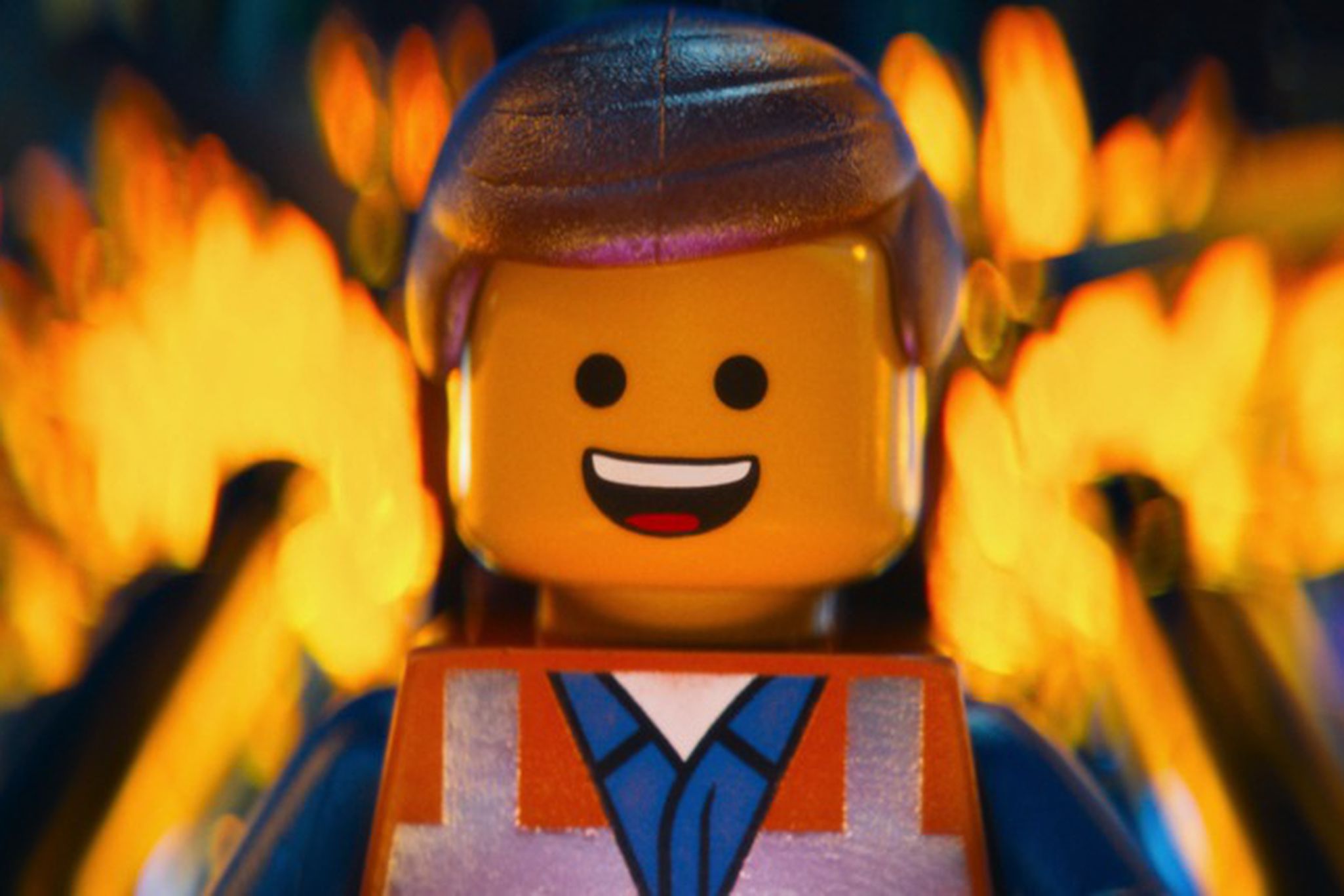 "The Lego Movie" is an animated adventure that cleverly combines humor, heart, and action. The film takes audiences on an exciting journey through a universe entirely made of Lego bricks, offering a uniquely imaginative cinematic experience.
37. Blade Runner 2049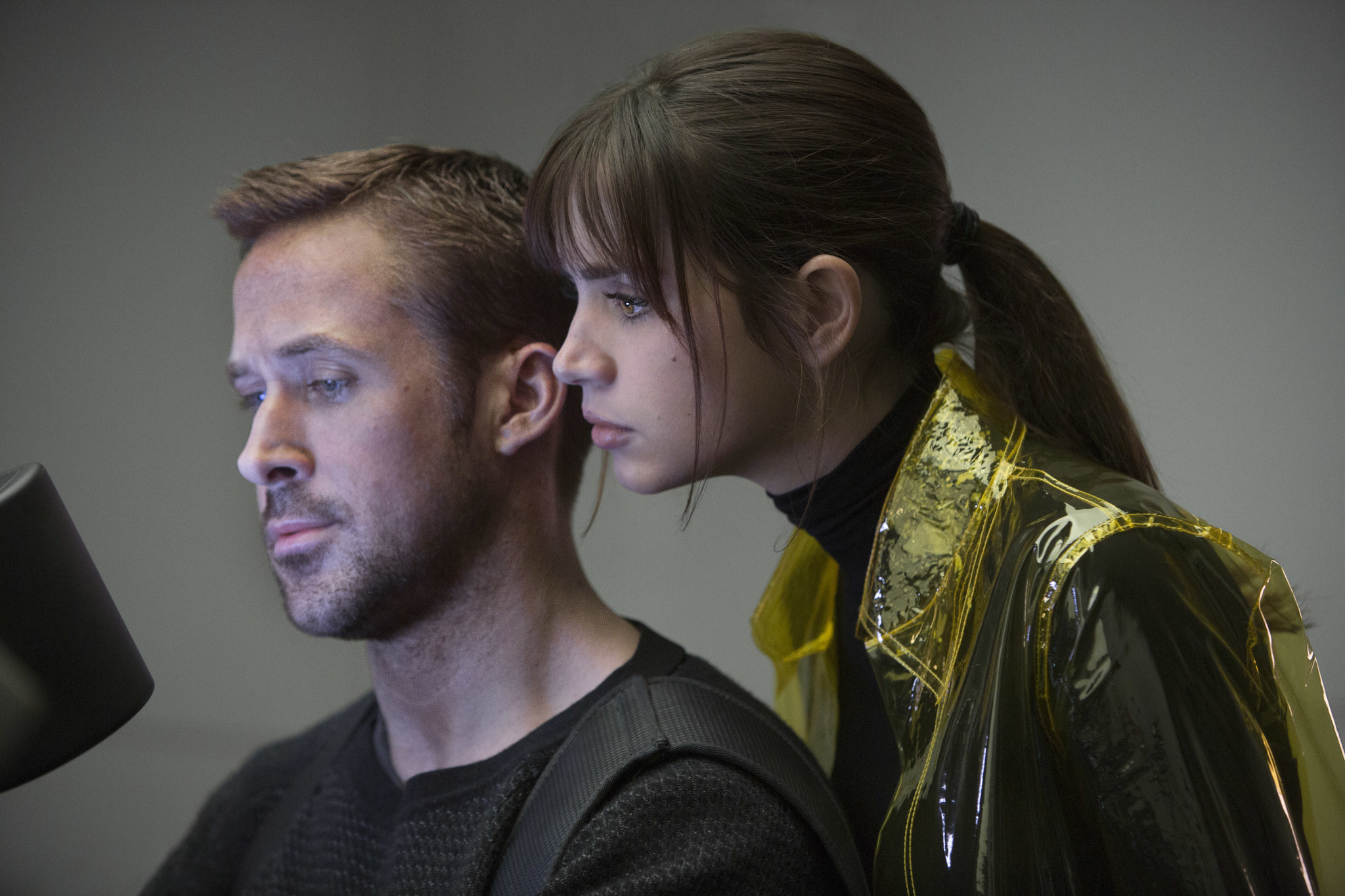 "Blade Runner 2049" is a visually stunning and philosophically profound sequel to the 1982 classic. This film, directed by Denis Villeneuve, explores themes of identity, memory, and humanity, taking viewers on an unforgettable journey into a dystopian future.
38. Parasite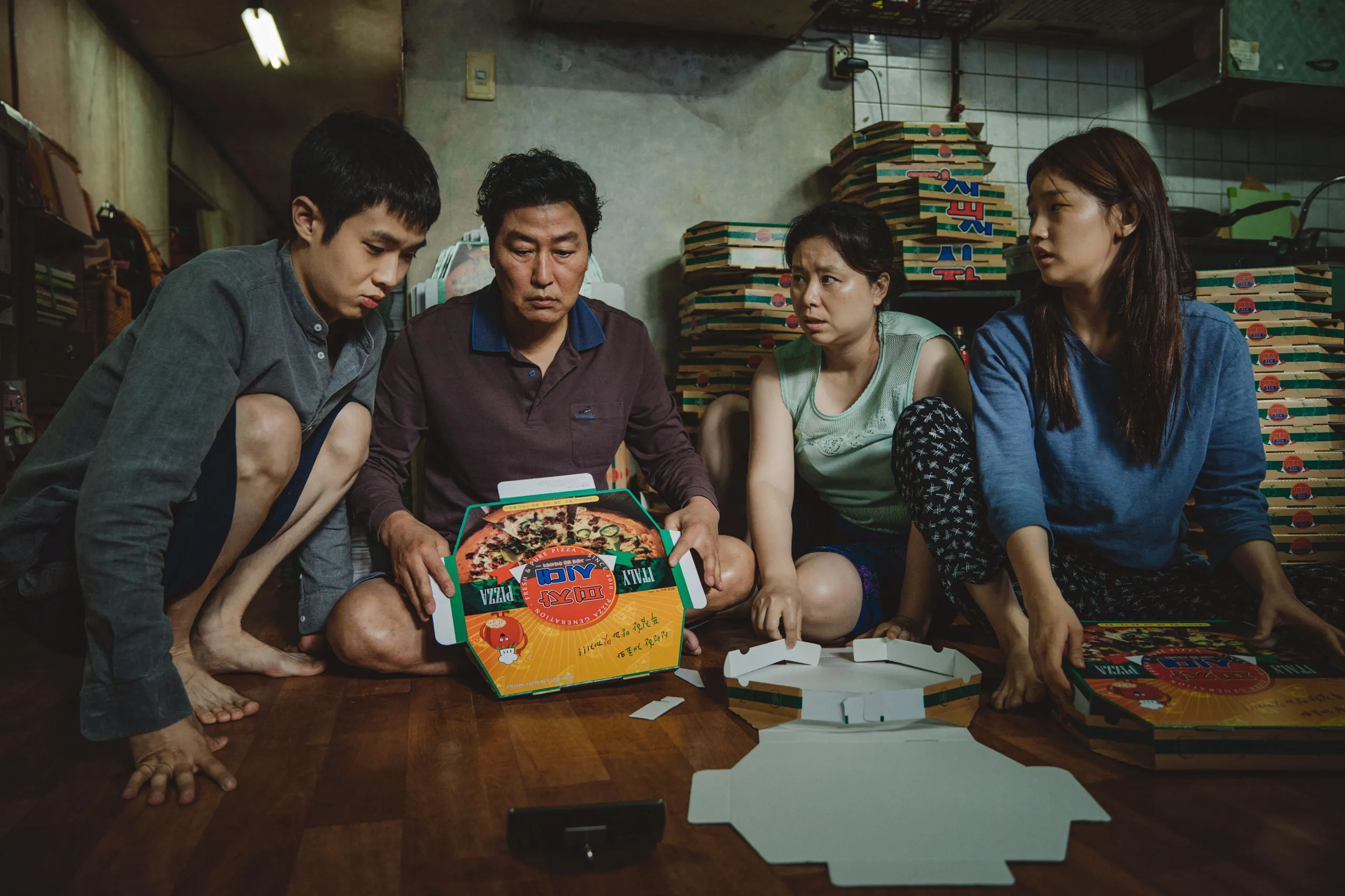 "Parasite" is a gripping South Korean film that intertwines
comedy, drama, and horror in a unique blend. Directed by Bong Joon-ho, this film offers a satirical examination of class conflict and social inequality, presenting an entertaining and thought-provoking narrative.
39. Spotlight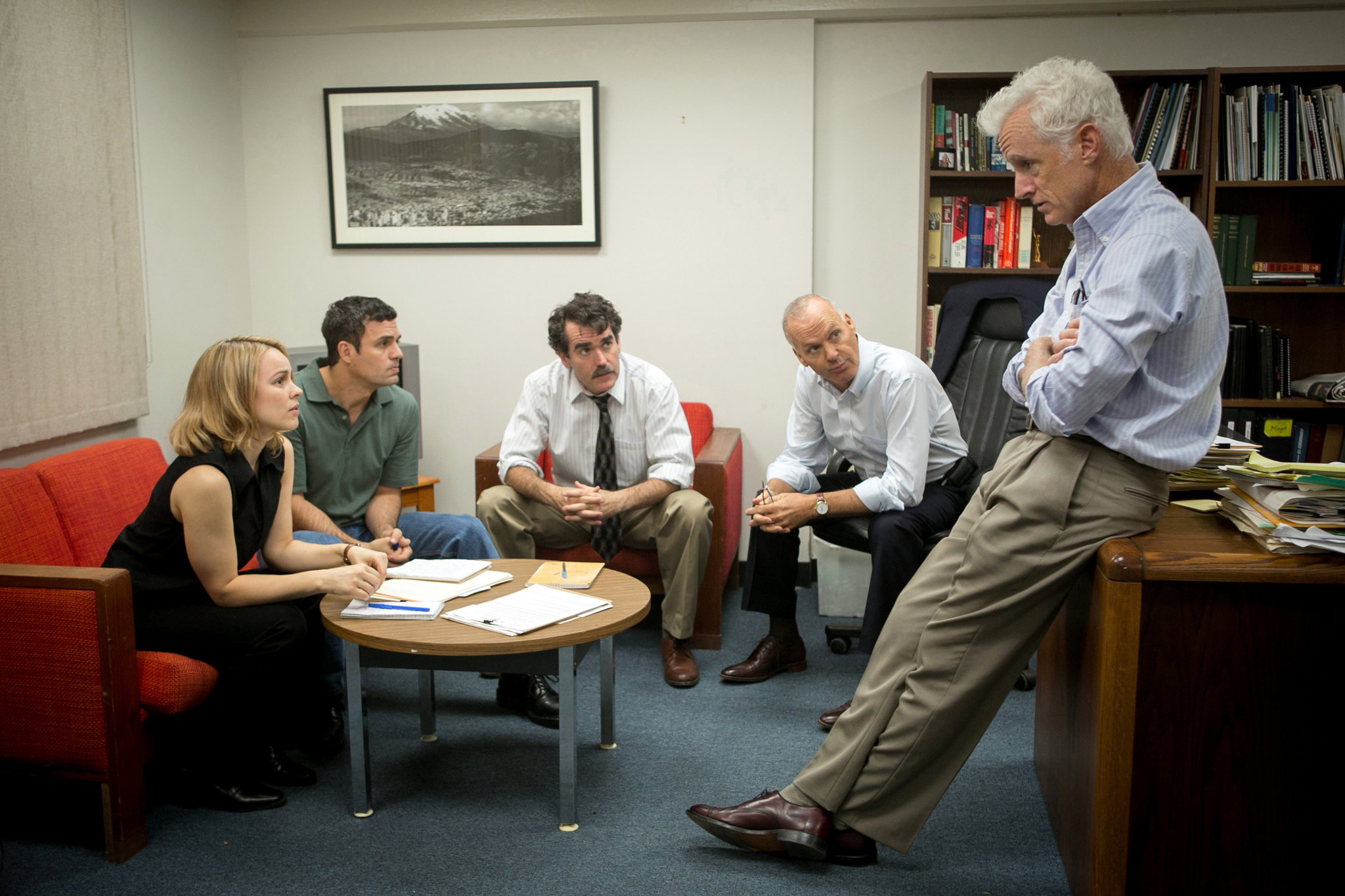 "Spotlight" is a riveting drama about the Boston Globe's investigative team that uncovered a massive scandal of child molestation within the local Catholic Archdiocese. This film offers a compelling look into the painstaking process of investigative journalism and its profound impact.
40. Get Out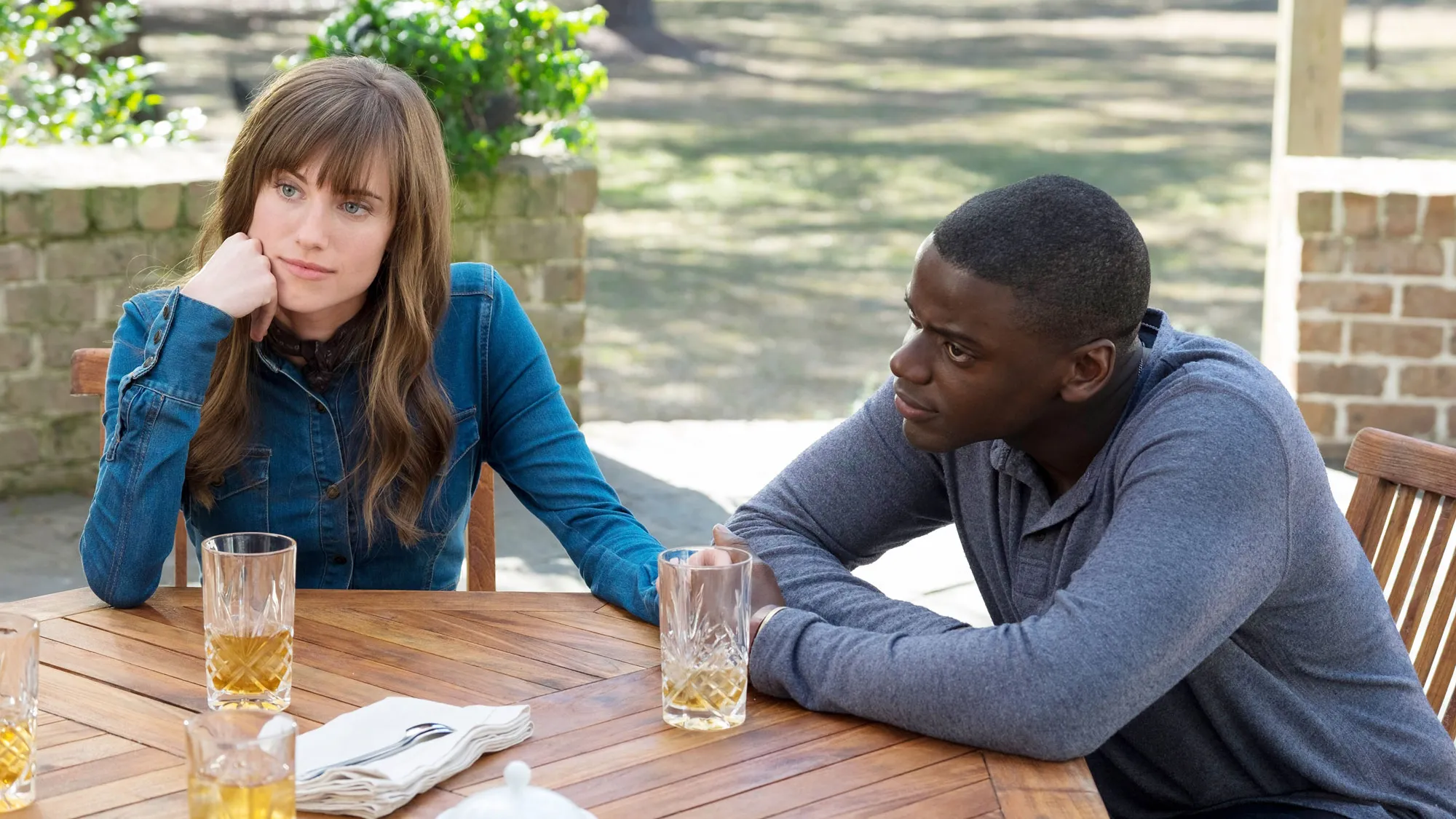 "Get Out" is a genre-bending horror film with a biting social commentary on racism. Written and directed by Jordan Peele, the film tells the story of a young African-American man who uncovers a disturbing secret when he meets his white girlfriend's family.
41. Baby Driver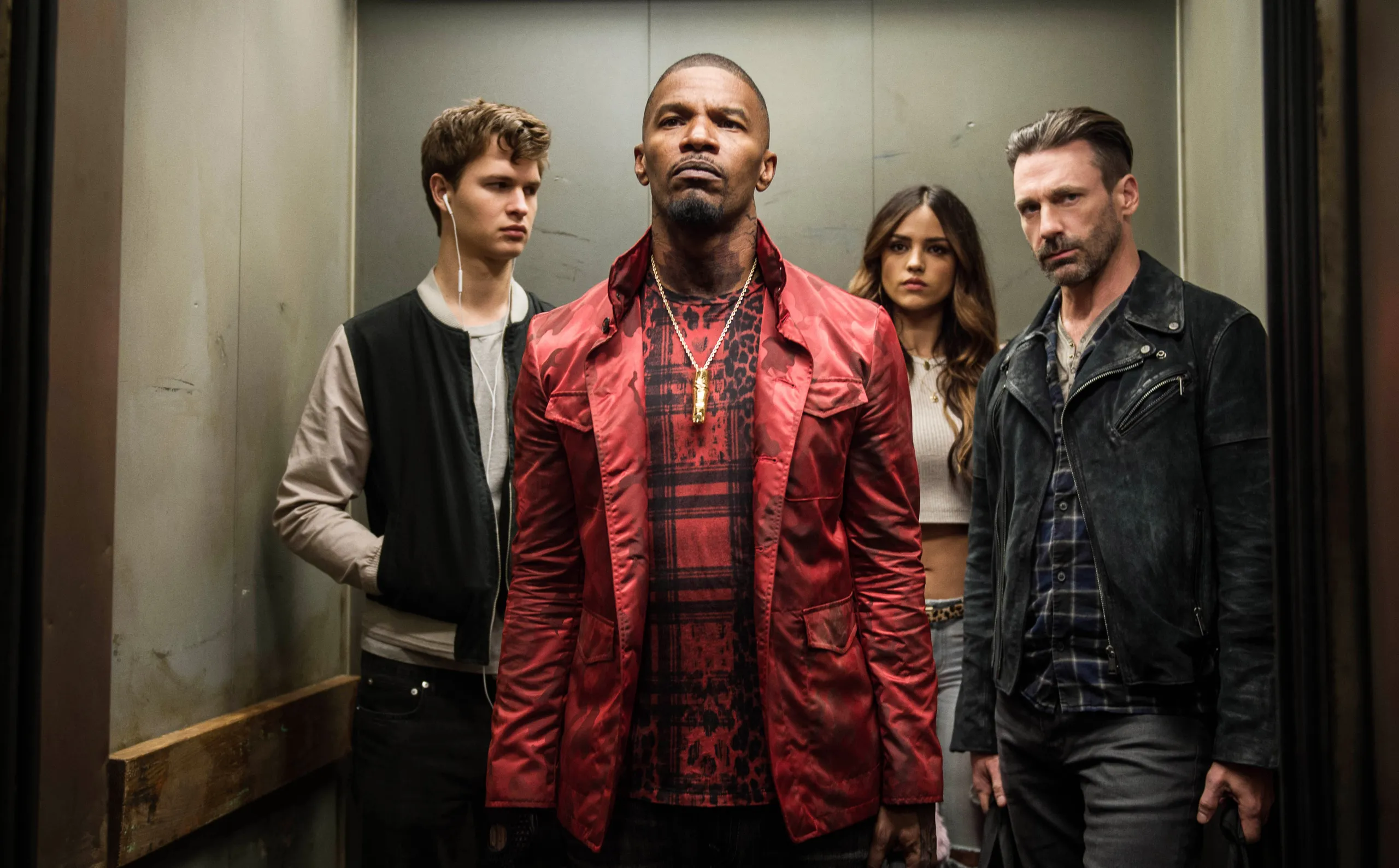 "Baby Driver" is an exhilarating action film that combines heist movie tropes with a romance subplot and a killer soundtrack. Directed by Edgar Wright, the film tells the story of a young getaway driver who uses music to orchestrate his daring escapes.
42. Little Women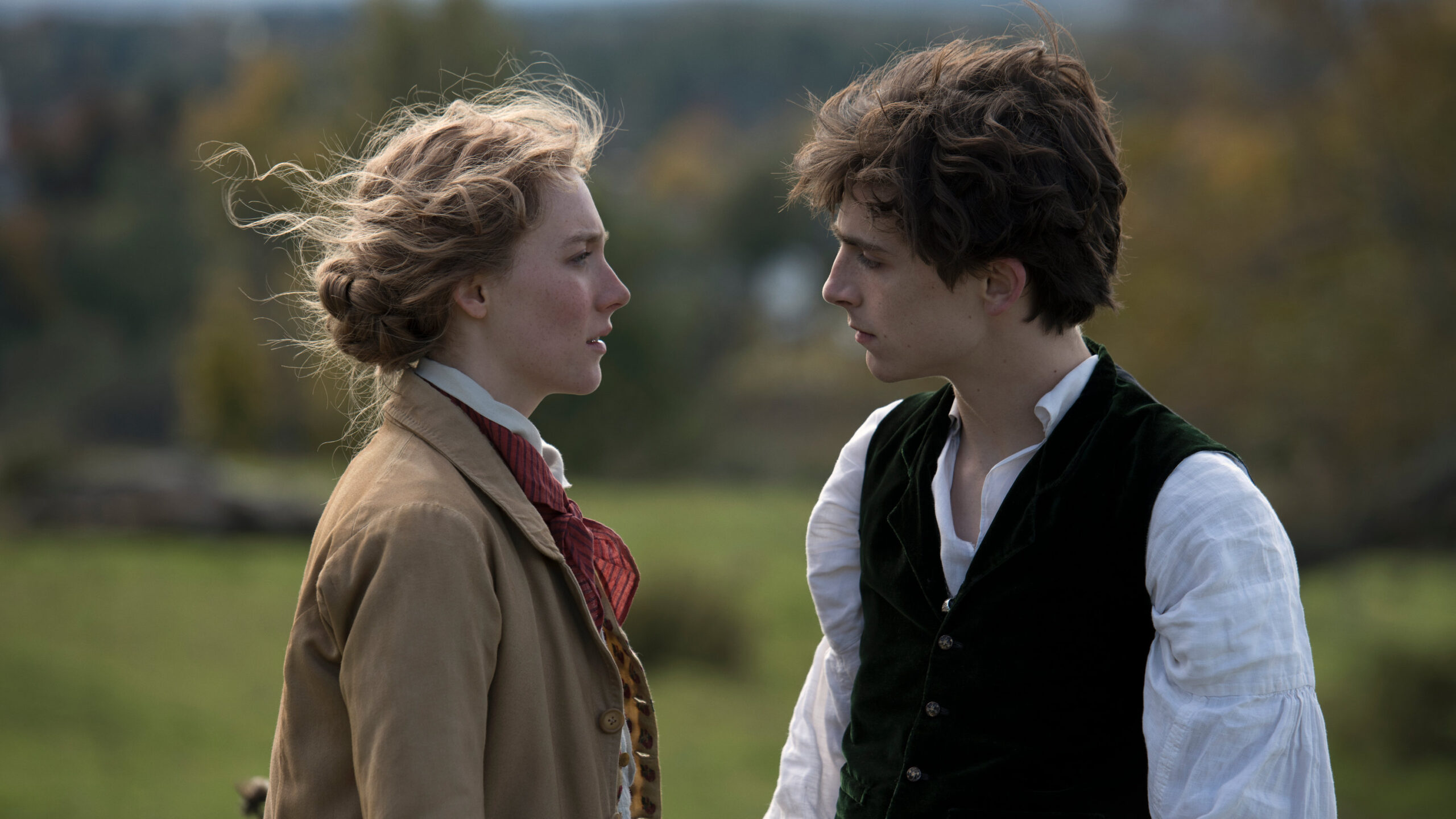 "Little Women" is a delightful adaptation of Louisa May Alcott's classic novel. Directed by Greta Gerwig, this film captures the lives of the March sisters with a contemporary flair, offering a timeless exploration of womanhood, family, and ambition.
43. The Grand Budapest Hotel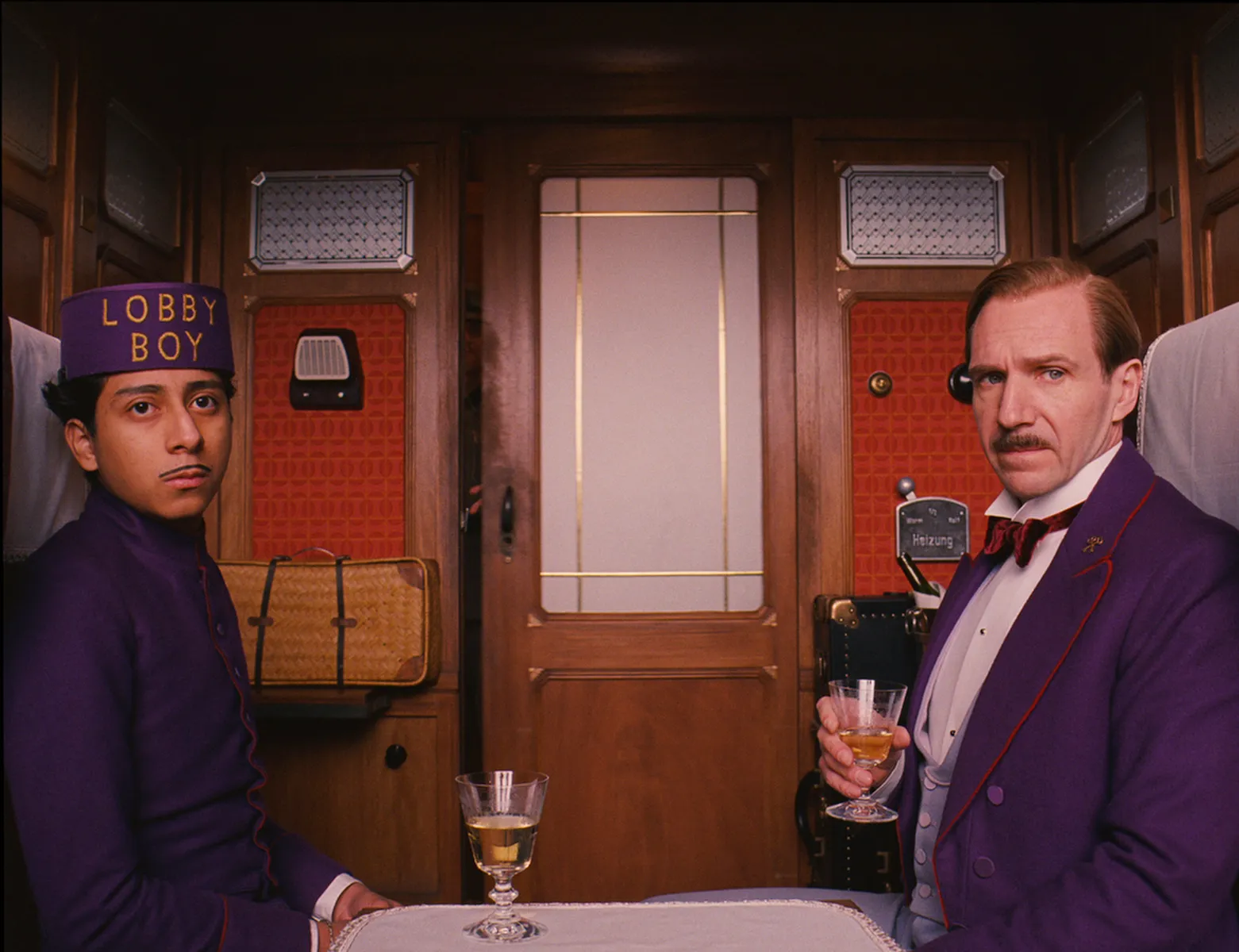 "The Grand Budapest Hotel" is a vibrant and quirky comedy directed by Wes Anderson. The film presents a captivating story of a legendary hotel concierge and his friendship with a young lobby boy, offering a mix of humor, drama, and Anderson's signature visual style.
44. Whiplash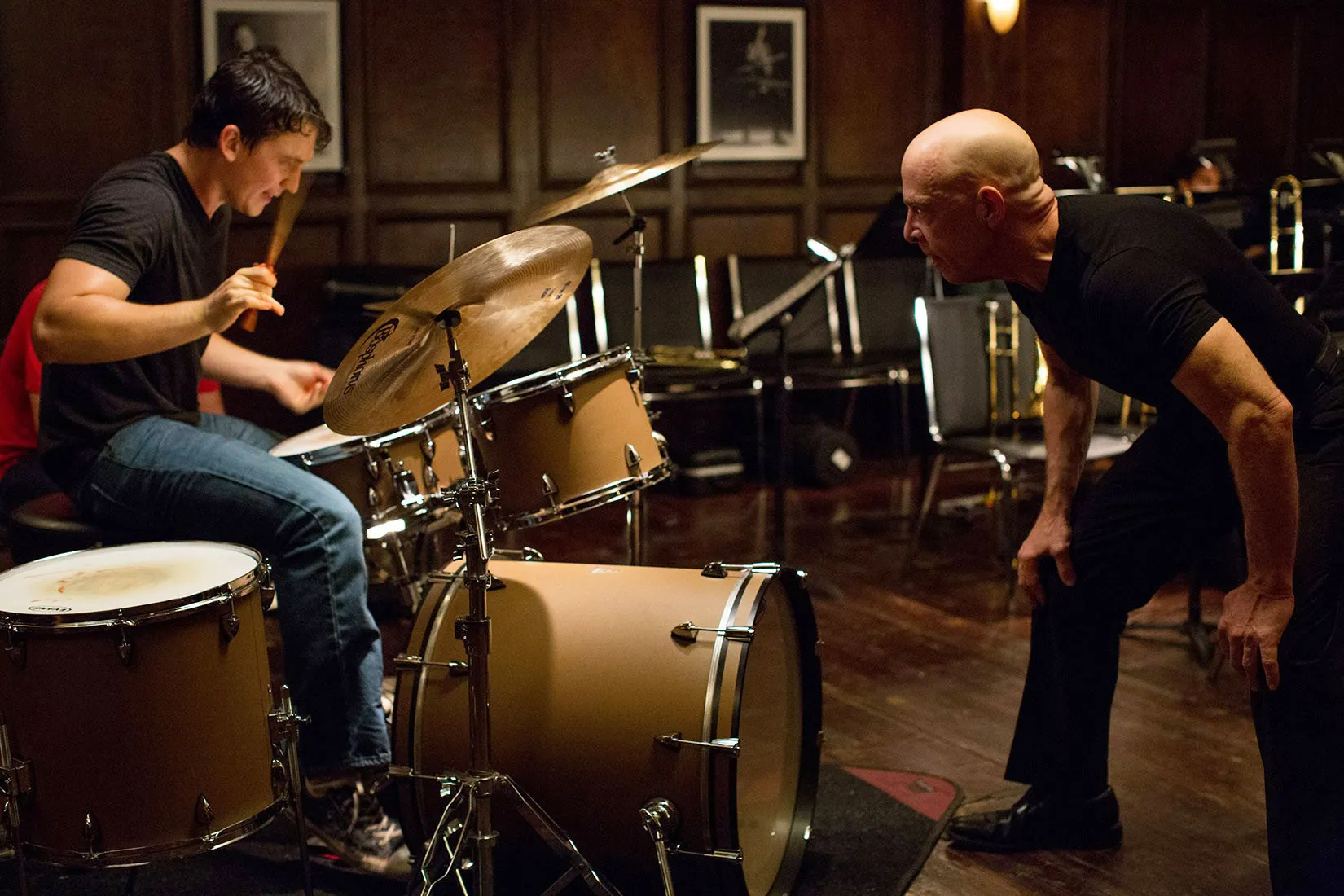 "Whiplash" is an intense drama about the demanding world of a prestigious music conservatory. The film explores the relationship between an ambitious drum student and his ruthless teacher, providing a thrilling examination of obsession and the pursuit of perfection.
45. Her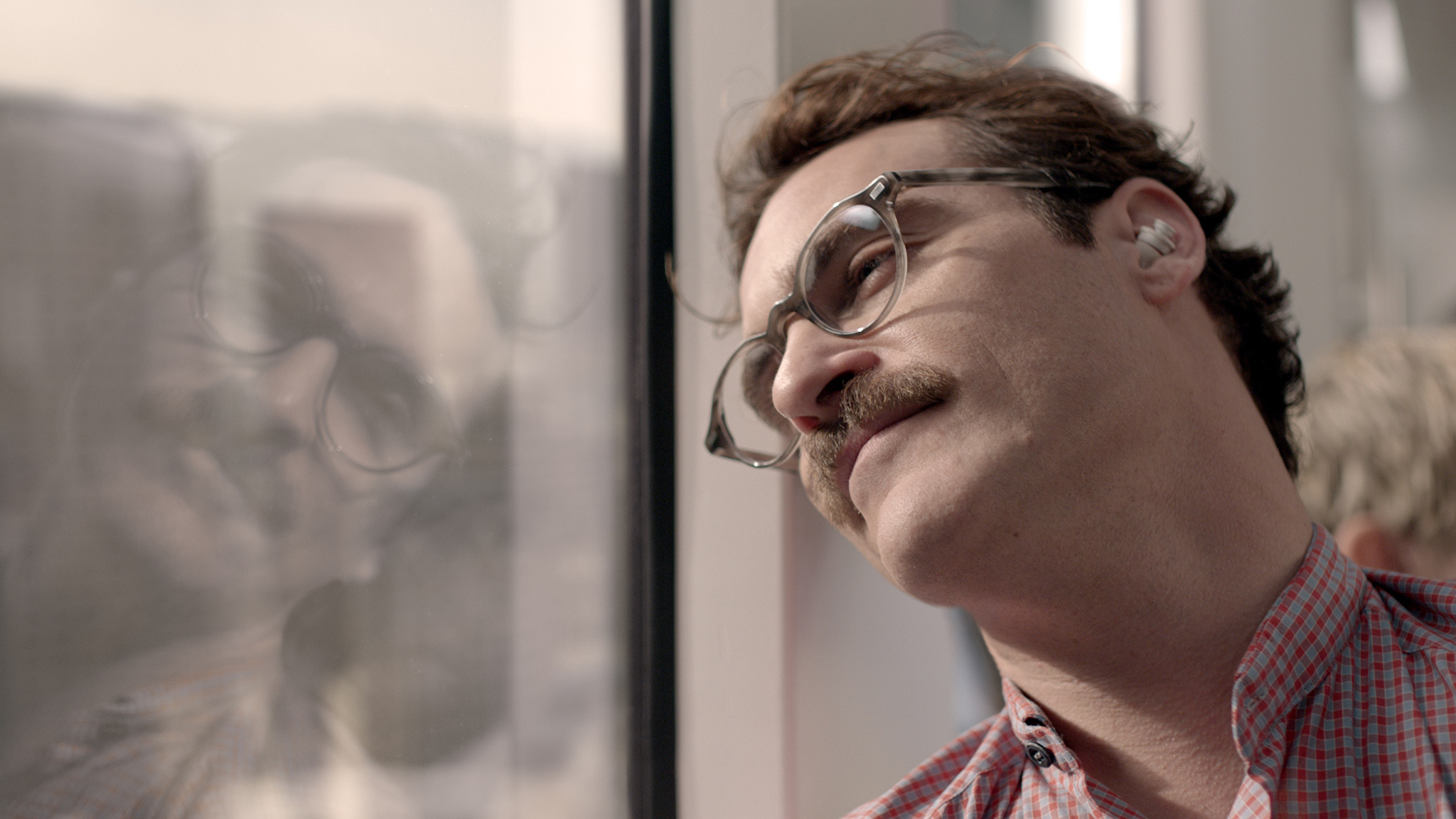 "Her" is a unique love story set shortly. This film, directed by Spike Jonze, explores the relationship between a lonely writer and an intelligent operating system, providing thought-provoking insights into love, technology, and humanity.
46. La La Land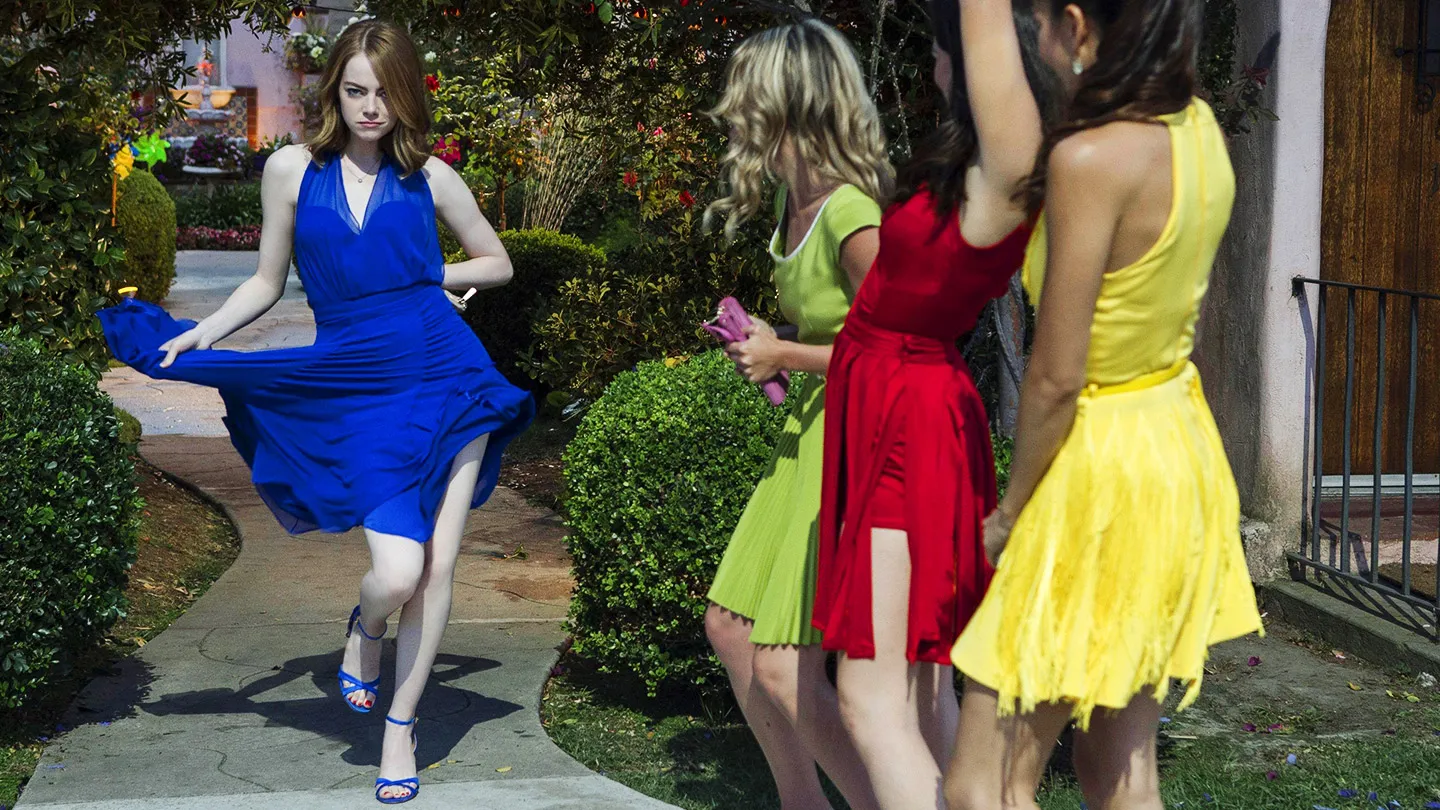 "La La Land" is a romantic musical about two artists pursuing their dreams in Los Angeles. Directed by Damien Chazelle, this film celebrates the joy and heartbreak of following your passions, presenting a mesmerizing blend of music, romance, and dazzling visuals.
47. A Quiet Place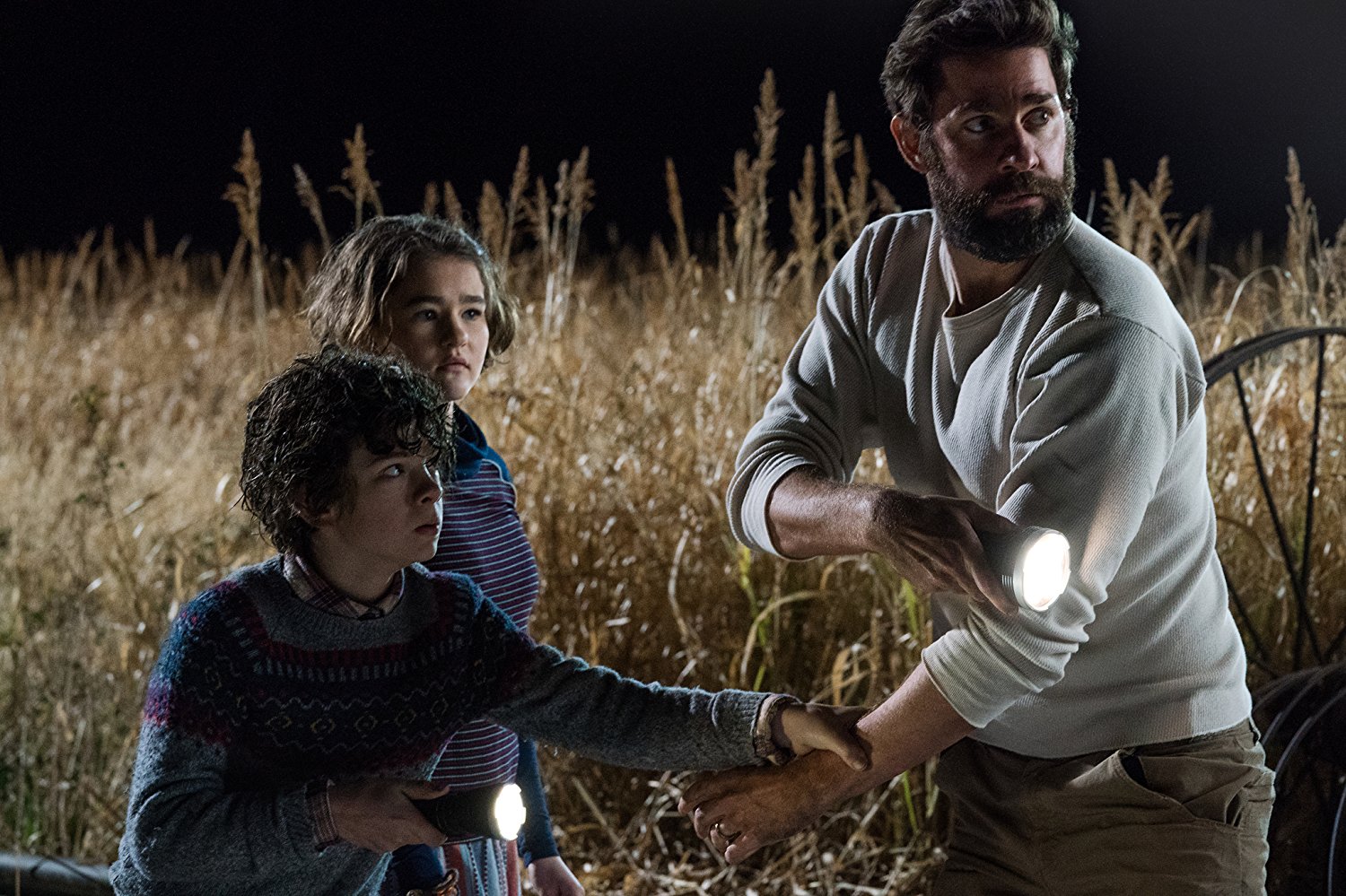 "A Quiet Place" is a chilling horror film about a family struggling to survive in a world overrun by creatures that hunt by sound. Directed by John Krasinski, this film creates a tense and suspenseful atmosphere that keeps viewers on the edge of their seats.
48. Moonlight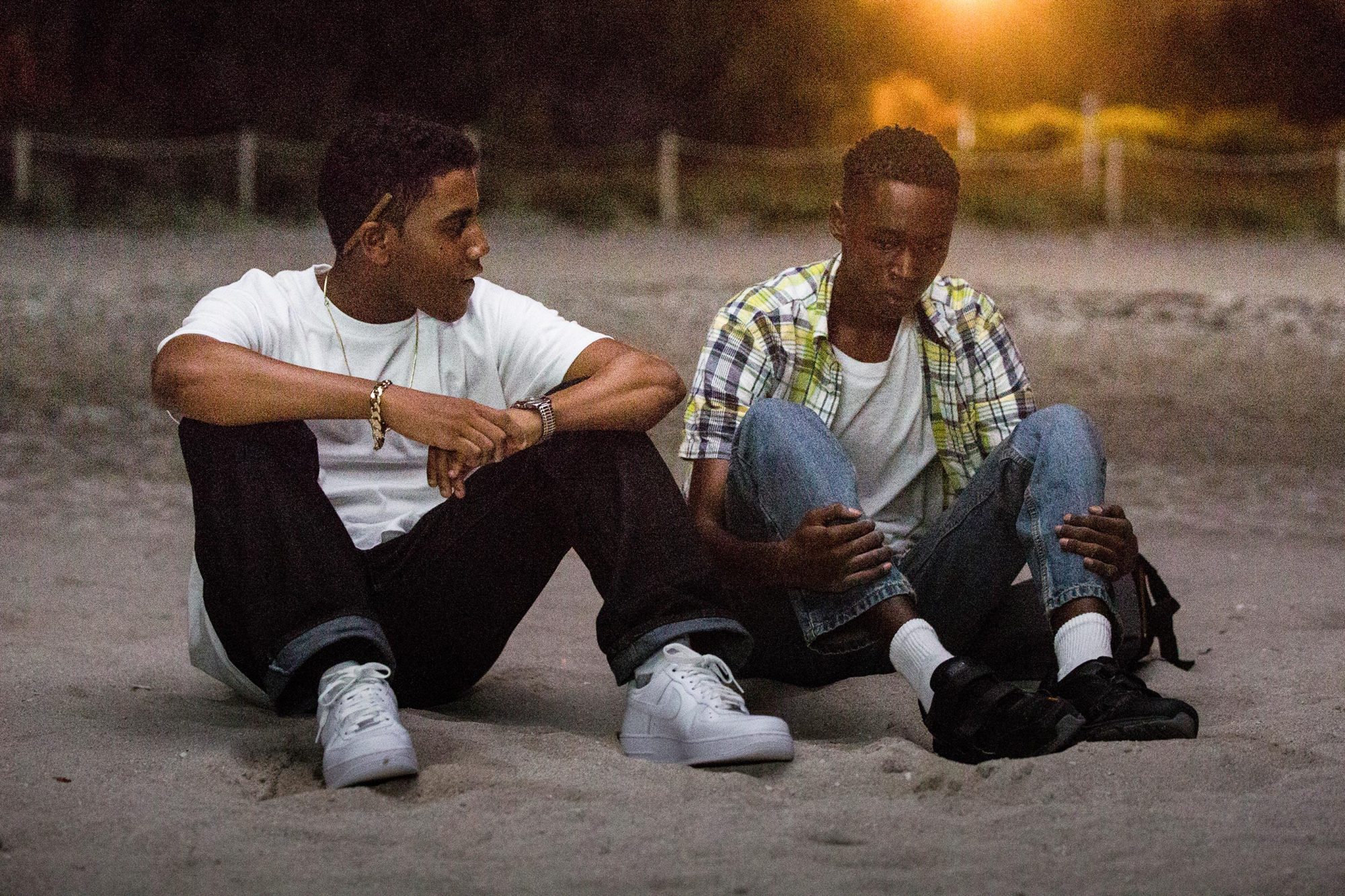 "Moonlight" is a powerful drama that presents a poignant exploration of identity, sexuality, and masculinity. The film tells the story of a young African-American man growing up in a rough neighborhood in Miami, offering a deeply human and empathetic portrayal of his life.
49. Toy Story 4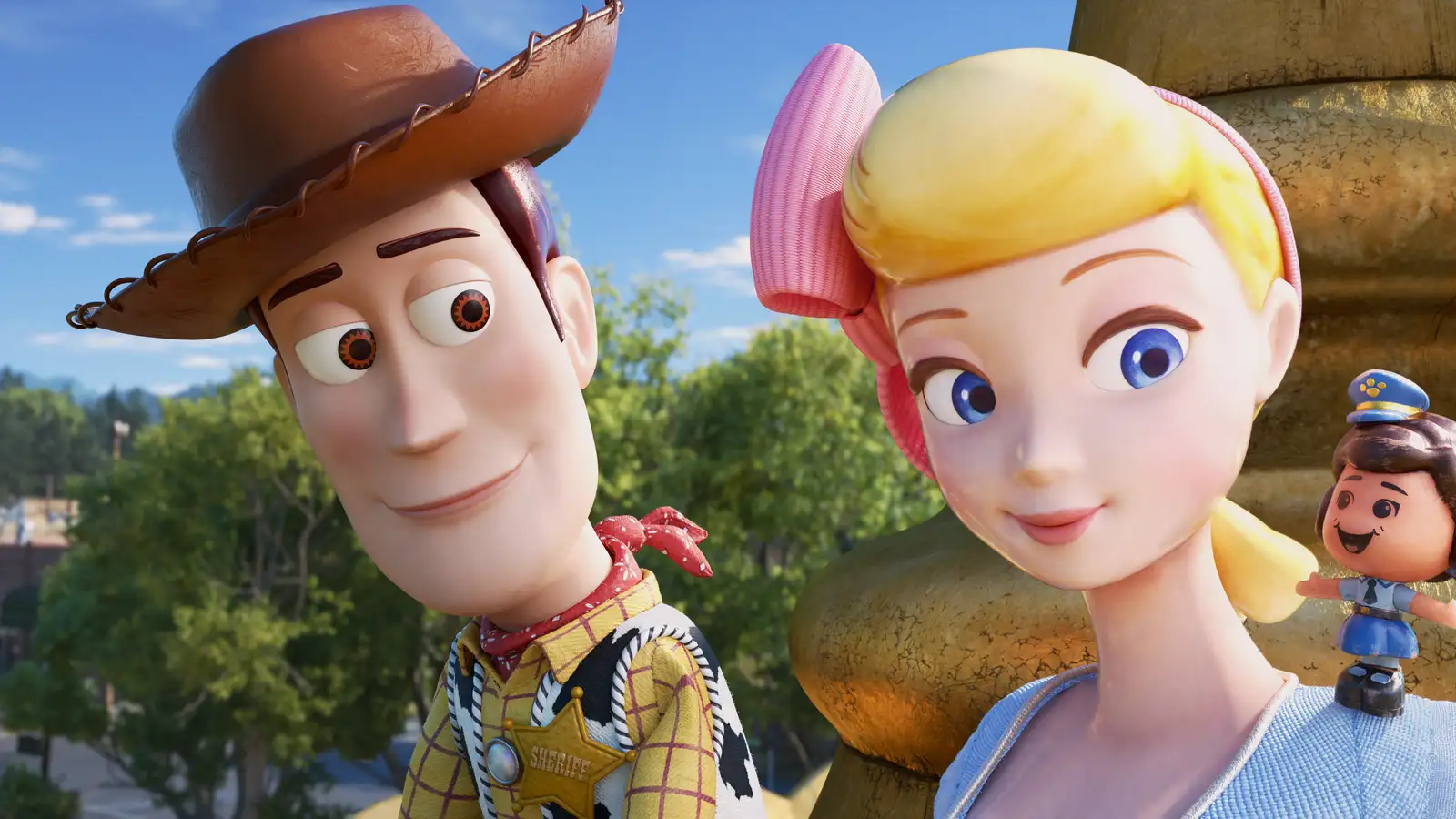 "Toy Story 4" is a heartwarming animated film that continues the beloved Toy Story series. The film follows Woody, Buzz, and the rest of the gang on an adventurous road trip, adding new characters and offering a touching conclusion to Woody's story.
50. Inside Out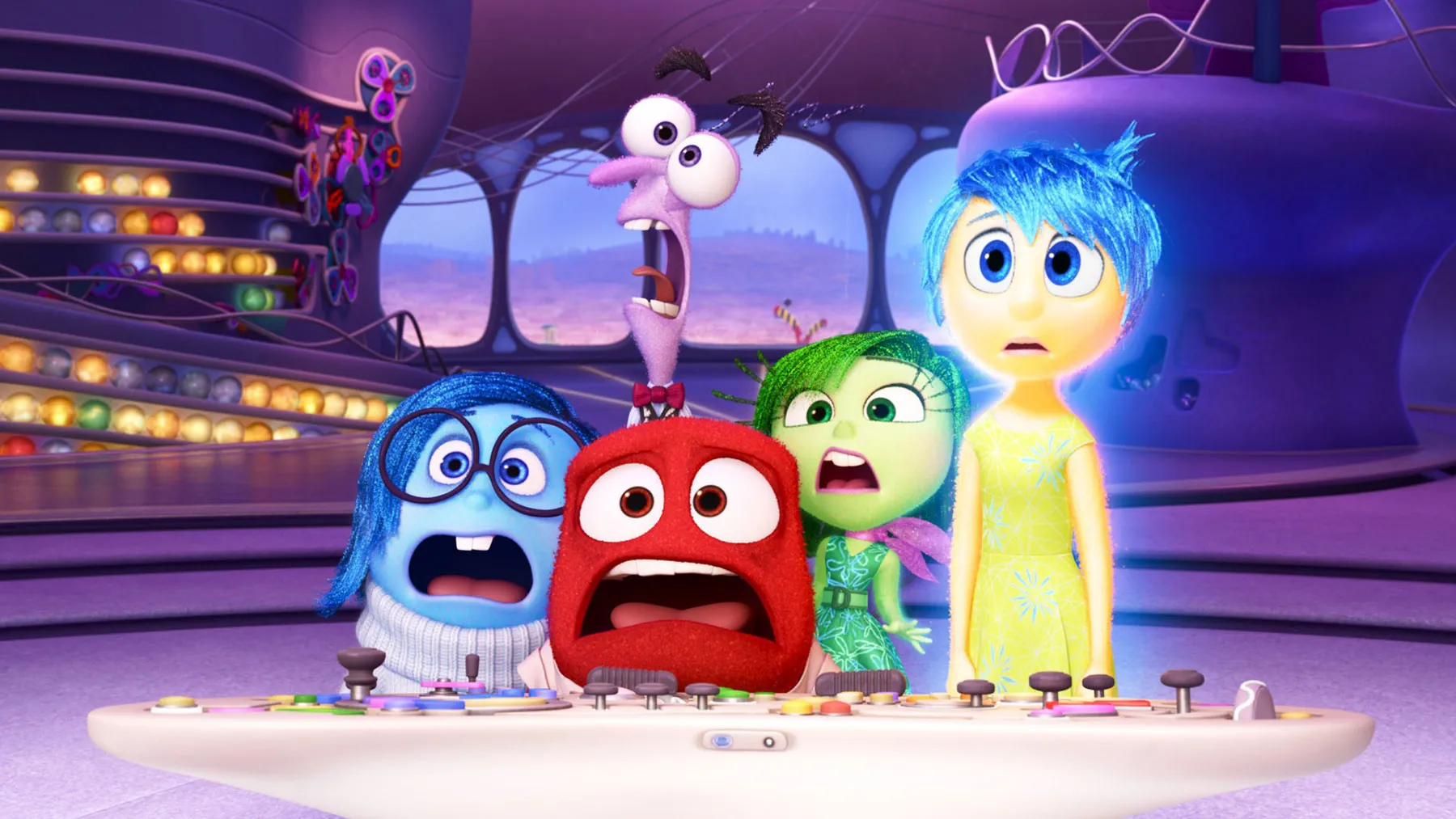 "Inside Out" is a delightful animated film that takes viewers inside the mind of a young girl. The film personifies her five primary emotions – Joy, Sadness, Fear, Disgust, and Anger – presenting a captivating exploration of human emotions and memory.